You read the reports and saw the headlines of Ghana's "Year of the Return", an initiative designed to encourage more of the African diaspora to visit Ghana. This gem of West Africa, formerly known as the Gold Coast for its rich gold deposits, to add to its evolving historical and cultural narrative, also welcomes visitors to breathtaking landscapes, heritage monuments, and eclectic markets.
Because you love a good list and we thoroughly enjoy putting these together for you, here's one on why you should explore this gateway to the western part of the continent.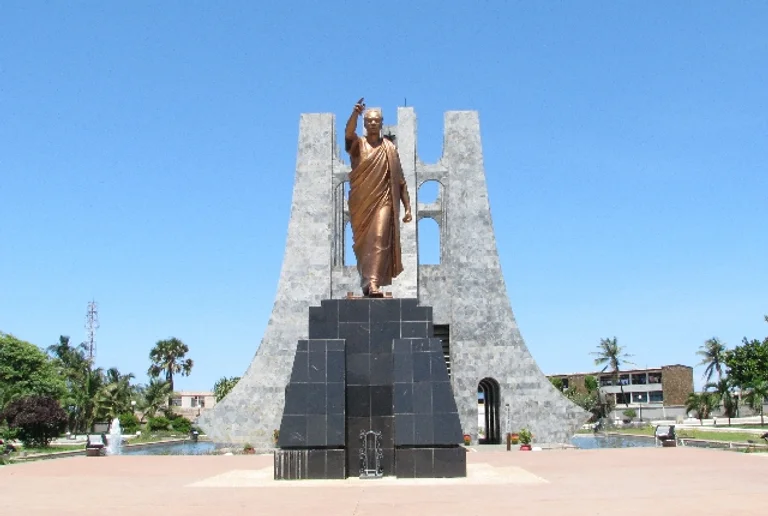 1. A land proud of its road to independence
Ghana's political pride stems from it having been the first sub-Saharan African country to attain independence from British Rule, having done so in 1957 under the pan-African visionary and the nation's first President, Kwame Nkrumah. With an incredible story of Ghana's road to independence, it was no wonder that more nations sought to usher in their sovereignty, inspired by a land that celebrates the rich diversity of its people, culture, and traditions. Be sure to add a trip to the National Museum of Ghana and the Independence Square in the capital Accra to your itinerary, where you can further immerse yourself in the nation's political and social history.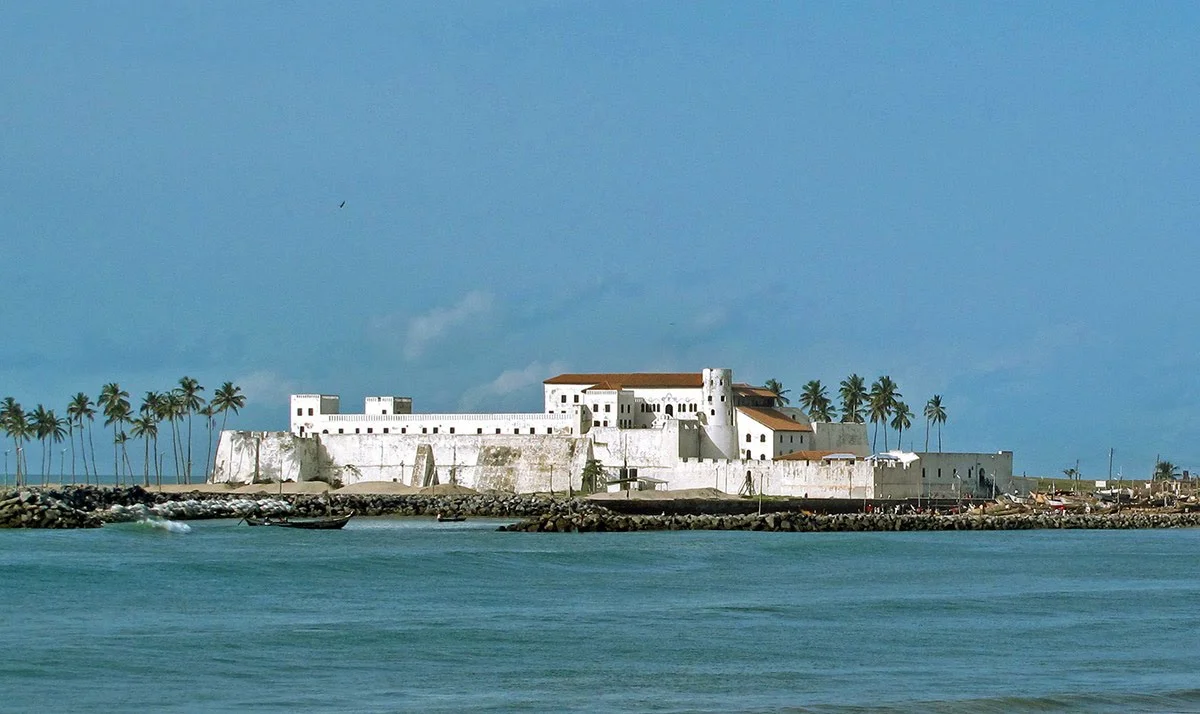 2. Discover epic monuments and trails of the transatlantic slave trade
Ghana's iconic castles and forts will take you back in time, as they bring the nation's colonial history to life. Some landmarks are truly impressive, such as the Cape Coast Castle, a UNESCO World Heritage Site which is open to the public, showcasing Ghanaian arts and crafts for sale to tourists and residents alike. This historical monument also doubles as the headquarters of Ghana Museums and Monuments Board, meaning that visitors will enjoy an educational immersion during a visit.
Ghana's coastlines are also dotted with other architectural interests, including the Fort Gross Fredericksburg and the Fort Metal Cross, both of which also showcase influences from former European settlers, while other sites like Elmina Castle, Christianborg Castle, and the Kumasi Fort, will give tourists a glimpse of Ghana's harrowing slave trade history.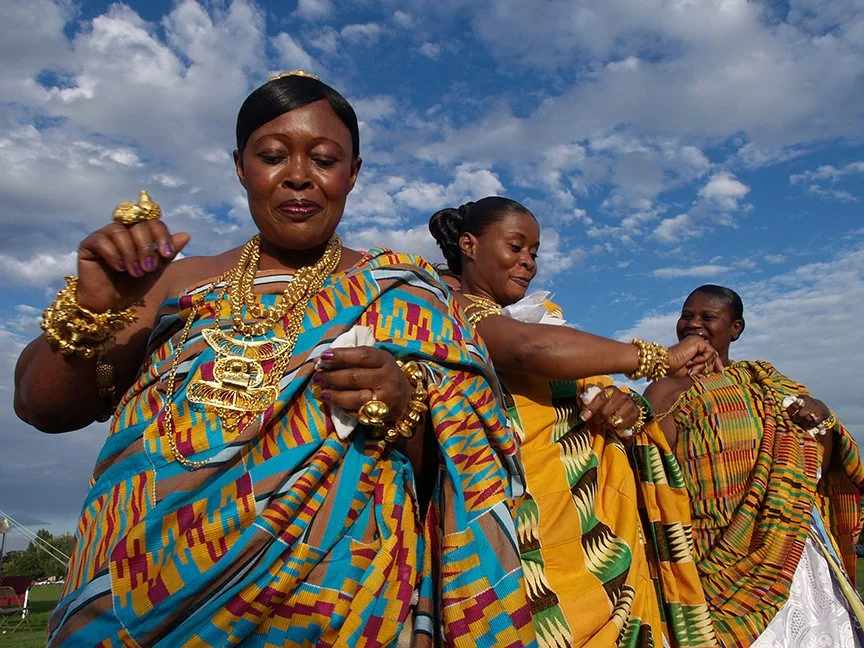 3. Diverse culture and friendly people
Ghana is big on family, community, and a celebration of culture and ethnicity. There is great symbolism to the choices of dress, the rich print in which the dress is made, the artifacts on display, and of course, festivals and traditional ceremonies are in every way a part of Ghanaian life and social beliefs.
A trip to a market in Ghana is an immersion of colour, sound, taste, smell, and touch, with a vibrant mix of products that range from organic indigenous fruits to fashion items that include handmade jewellery, the famed kente cloth, carvings, and pottery items, all of which are symbolic of Ghanaian culture. The activity alone is exhilarating, making for an exciting day of shopping, connecting with stall owners, and haggling for proudly Ghanaian goods.
4. Sun and sand along Ghana's coastlines
If some sun and sand must be a part of your vacation, then Ghana has much of this to offer.
With coastlines stretching over 500 kilometers from the Volta region to the West, there are plenty of beautiful beaches, each with unique features and offering views of the Atlantic that form the perfect backdrop as you sip a refreshing drink from coconuts.
Though most beaches are generally underdeveloped and will not offer you experiences found on some of Africa's prolific beaches on the continent's eastern seaboard, if you are looking for a less commercialized, locally authentic experience, you can enjoy the likes of Ada Beach for birdwatching or Cocoloca beach to catch a glimpse of migratory whales. Kokrobite Beach is great for tourists who seek a more vibrant, festive scene, Fete beaches connect tourists with nature, while Labadi Beach in Accra is popular among locals and foreigners for its nightlife as people dance the night away with the glow of a bonfire in the background. The Central Region is a popular destination with tourists, due to its history with the slave trade, while La Palm Royal in Accra is a luxurious spot perfect for holidaymakers looking for a more exclusive retreat.
5. For the love of music and food
Ghanaians also know how to party and so if you want to have an unforgettable night out, then a party in the city of Accra. With so many clubs and bars, each offering a unique vibe, dance the night away to Afrobeat music and learn the different popular dances that have become a hit with the West African pop-culture scene.
Hearty and bursting with flavor, Ghanaian cuisine will satisfy the taste buds of those looking for a truly authentic meal, rich in organic vegetable ingredients such as yams, maize, beans, cassava, plantains, rice, and more. From flavourful street food to a sit-down meal at one of the city's famed restaurants, one can indulge in unique freshly made seafood or savory meat dishes.
6. Restock your skincare shea butter products!
Raw shea butter has been popularised by the rise of women of color growing their natural hair, as well as the organic skincare revolution. Where best to re-fill your supply of shea butter products, rich in Vitamin A, and E, oleic acids, and moisturizing and anti-aging properties than in Ghana, where you can source the best shea butter, said to originate from the northern region of North Ghana. If you too have joined the millions looking at more natural ways to grow their hair or enrich their skin, then your shopping experience while in Ghana should include an array of shea butter products straight from the source!
7. Spectacular tropical experiences and adventure activities
Kakum, Bia, and the Mole National Park are three of Ghana's national parks, boasting exotic animals and birdlife. By visiting these parks, you will have an opportunity to contribute towards the well-being of Ghana's natural ecosystems or experience many community-focused ecotourism initiatives, such as the butterfly sanctuary of Bobiri, the Tafi-Atome monkey sanctuaries, as well as the Boabeng Fiema, and the hippo natural sanctuary of Wechiau.
With rolling hills of mountains, dense foliage of the tropical forests, waterfalls and caves in the Volta highlands, and uninterrupted coastlines to bask on, tourists can add hiking, canoeing adventures, and bird and wildlife viewing to an adventure-filled itinerary.
8. It's a peaceful country!
Need we say more!? Warm, welcoming, and boasting a long-standing stable political landscape, you won't have to worry much about your safety when visiting Ghana. Because Ghana's people are proud of their history and heritage, they safeguard the sanctity of their communities dearly, opening their borders to more and more ex-pats who now call Ghana their home today!