Namibia, well known for its vast terrains of contrast, with desert dunes rolling into the sea and savanna scapes tapering off into salt pans, has become an intriguing destination for holidaymakers looking to truly escape life's unending hustle and bustle, to reconnect with the essence of oneself, remnants of history and scenery to usher in needed relaxation.
Zannier Hotels Sonop, an incredible new lodge right in the heart of the Namibian desert, recently opened and is designed as an invitation for its guests to journey through the rolling seasons of time, perhaps through what our imaginations would have us believe to have been the experiences of voyagers that once scaled the continent in search of new territories.   
Nestled on the southern edge of the Namibian desert in the Karas region, only two hours from the majestic red dunes of Sossusvlei, this new Zannier Hotels gem has been created in the form of a luxurious tented camp. Constructed on top of boulders, ten lavish tents invite guests to live the life of yesteryear's wealthy explorers from the early 20th Century. Just like those British travelers who traded their beloved homes for the bare Namibian desert dunes, as a guest of Zannier Hotels Sonop, you will get a taste of living in complete isolation, immersed in the surrounding landscape but still able to enjoy the bespoke Zannier Hotels high-end luxury.  
Arriving by plane to Windhoek, travelers can choose to hop on another jet to Zannier Hotels Sonop (soaring over the Namibian desert with its magnificent landscapes, to land 80 minutes later at the lodge) or rather opt for a road trip (4 to 5 hours by 4×4 jeep) to get to this exquisite Zannier Hotels retreat. From the minute they arrive, guests will be pampered by a team whose sole aim is to cater to their well-being.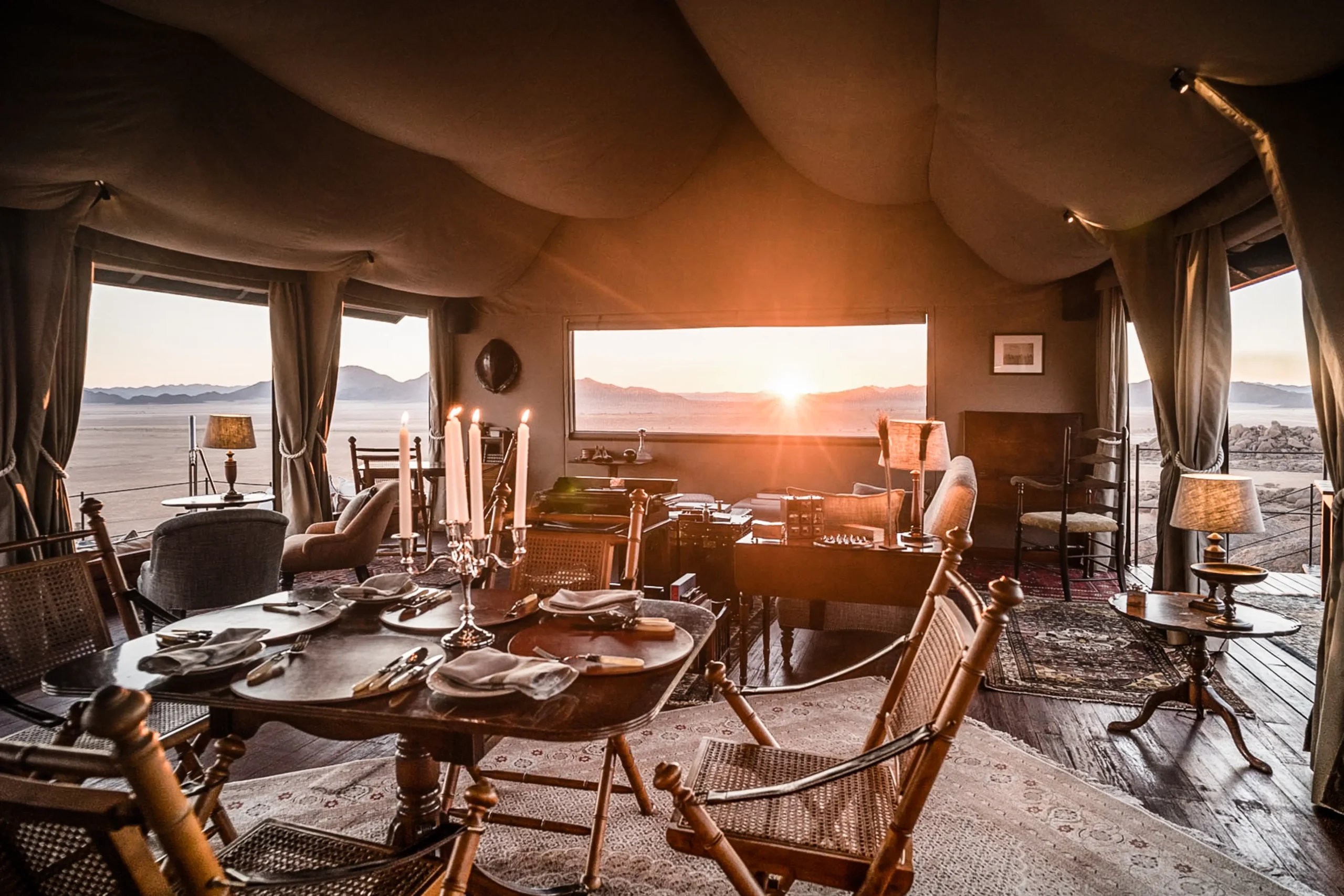 Moving on, guests will find the ten unique and individually designed "smart British" style tents, overlooking the panoramic landscape – stretching as far as the eye can see. To underline the contrast with the seemingly denuded surrounding landscape, each tent stands out with its warm and lavish decoration, recalling the era of English explorers. The architecture and interior design remind us of the British colonial style from the 1920s. Upon entering a tent, you will take a step back in time, in the middle of the desert, for a short while, where you will experience the intensity of the moment. From the terraces of every tent, one can contemplate the magnificent silent view stretching into the distance. Then, when it's time to close your eyes and dream peacefully, the four-poster bed invites you to rest in absolute harmony with the surroundings.
Explore your surroundings on horseback or electric mountain bike
This new and unique site is incomparable. But for those who wish to explore and discover yet more, the lodge sits on 5.600 hectares of land, offering a wide array of extraordinary excursions. Hikers can opt to take an excursion on foot to enjoy the breath-taking landscape by sunset or sunrise from several viewpoints in the hills, taking in the spectacular artwork of different blues in this massive expanse of sky – seemingly from an artist's canvas with a plethora of colors sweeping over. The property also has a stable with horses to take out on excursions and bicycle lovers can devote themselves to a rather unique activity in the desert, using the electric mountain bikes, offering a more wide-ranging but environmentally respectful outing.
Whatever your means of transport, the appearance of desert animals such as the oryx, brown hyenas, rabbits, bat-eared foxes, ground squirrels, meerkats, jackals, kudus, and even leopards, will be part of your journey of discovery through the Namib Desert.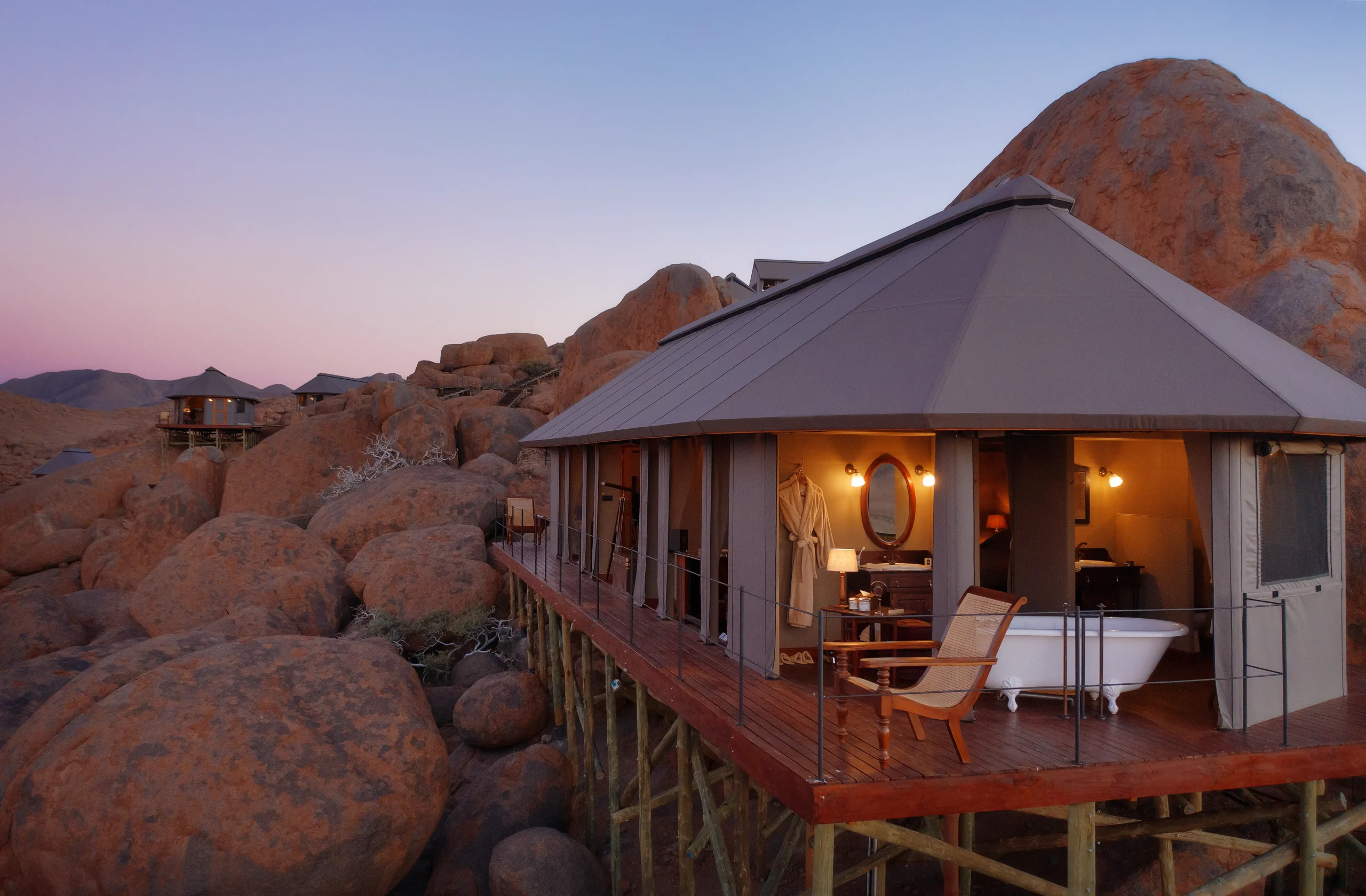 And if that is not enough to leave you speechless and full of unforgettable memories, you can opt to take a hot-air balloon ride followed by a Champagne breakfast or maybe a romantic candle-lit dinner in the dunes or a classic film at the open-air cinema under a canopy of a million stars.  
At Zannier Hotels Sonop, the aim is to provide that once-in-a-lifetime experience that will remain with you forever. It's no wonder the this desert escape continues to welcome guests from beyond Namibia's coasts and borders, seemingly to escape the modern world's realities, to immerse themselves in scenes from yesteryear, yet with the opulence that today avails to the guest of distinctive tastes.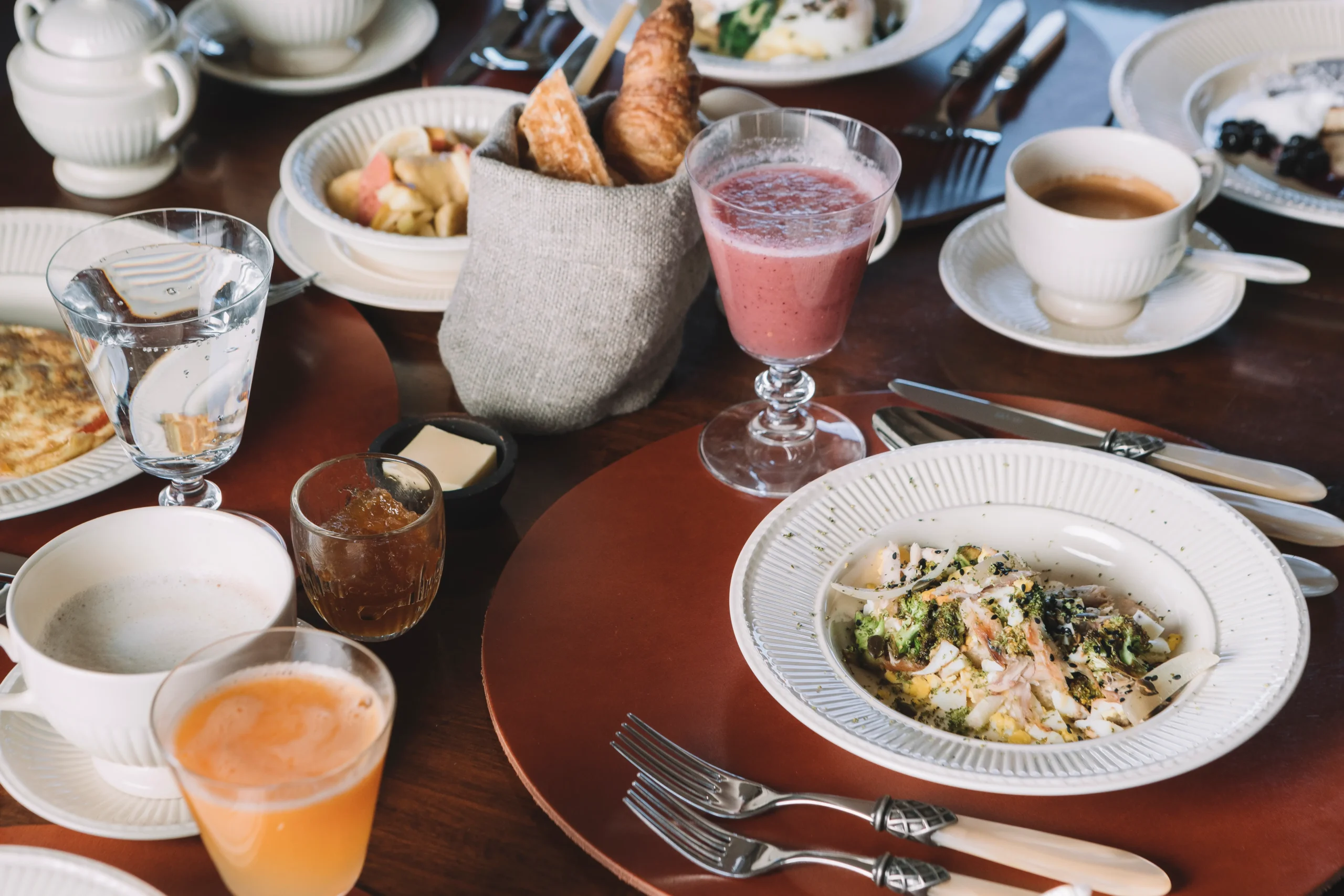 Zannier Hotels Sonop's unforgettable journey can be experienced through an all-inclusive rate with various excursions to discover the Namib desert. There is a special promotion currently in place with rates lowered by 10%. For more information, kindly contact [email protected].