Less than an hour's drive from Cape Town and extending over 3000 hectares in Somerset West between the Helderberg and Hottentots Holland mountains, Vergelegen is a multi-layered destination that is ideal for overseas guests and locals eager to sample the best of South Africa's beautiful Western Cape in one easy trip
Established in 1700, Vergelegen is a treasure trove of wine, heritage, hospitality, and environmental sustainability. This glorious estate offers something for all visitors, whether you are a wine lover, gourmet, gardening enthusiast, or history buff. At the heart of the estate are committed and knowledgeable staff who are passionate about sharing its natural bounty.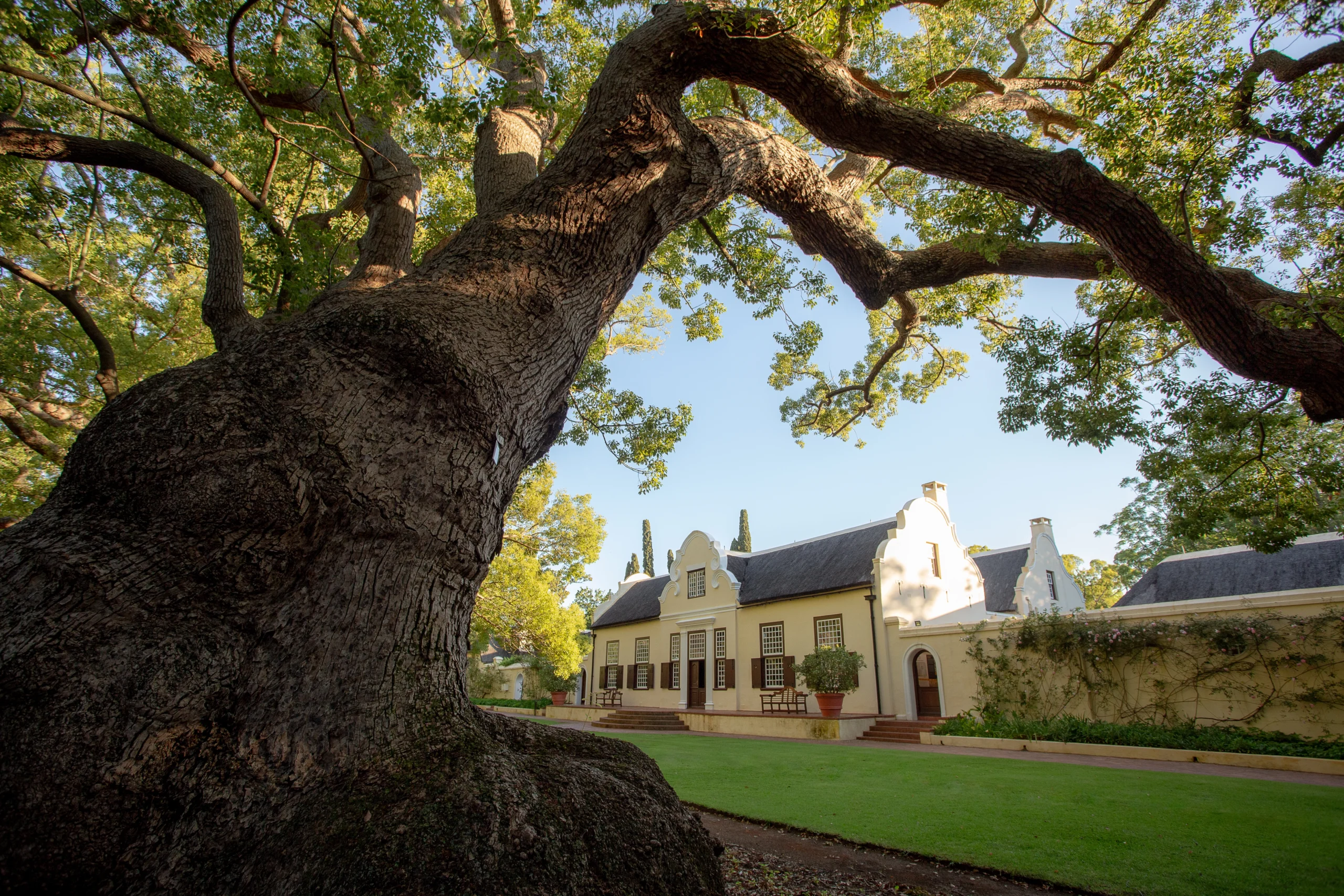 The estate is also a provincial heritage site, ensuring its priceless history is secure for future generations.
Going back in history
Farm founder Willem Adriaan van der Stel planted the first vines at Vergelegen in 1700. These included varieties such as 'blue muscadel', 'steendruif' (Chenin Blanc), white muscadel and frontignan. Vineyards also flourished under the Theunissen family's tenure between 1798 and 1899. In the 20th century, there were sporadic plantings by various owners, with the last of these vines removed in 1962.
The soils of Vergelegen lay fallow until 1987 when the estate came under new ownership and was extensively restored in an ongoing program as a showcase of the best of South African hospitality and sustainability. A detailed master plan was drawn up for the development of the vineyards and, after intensive climatic and soil analysis conducted over two years, the first new vines were planted in 1989.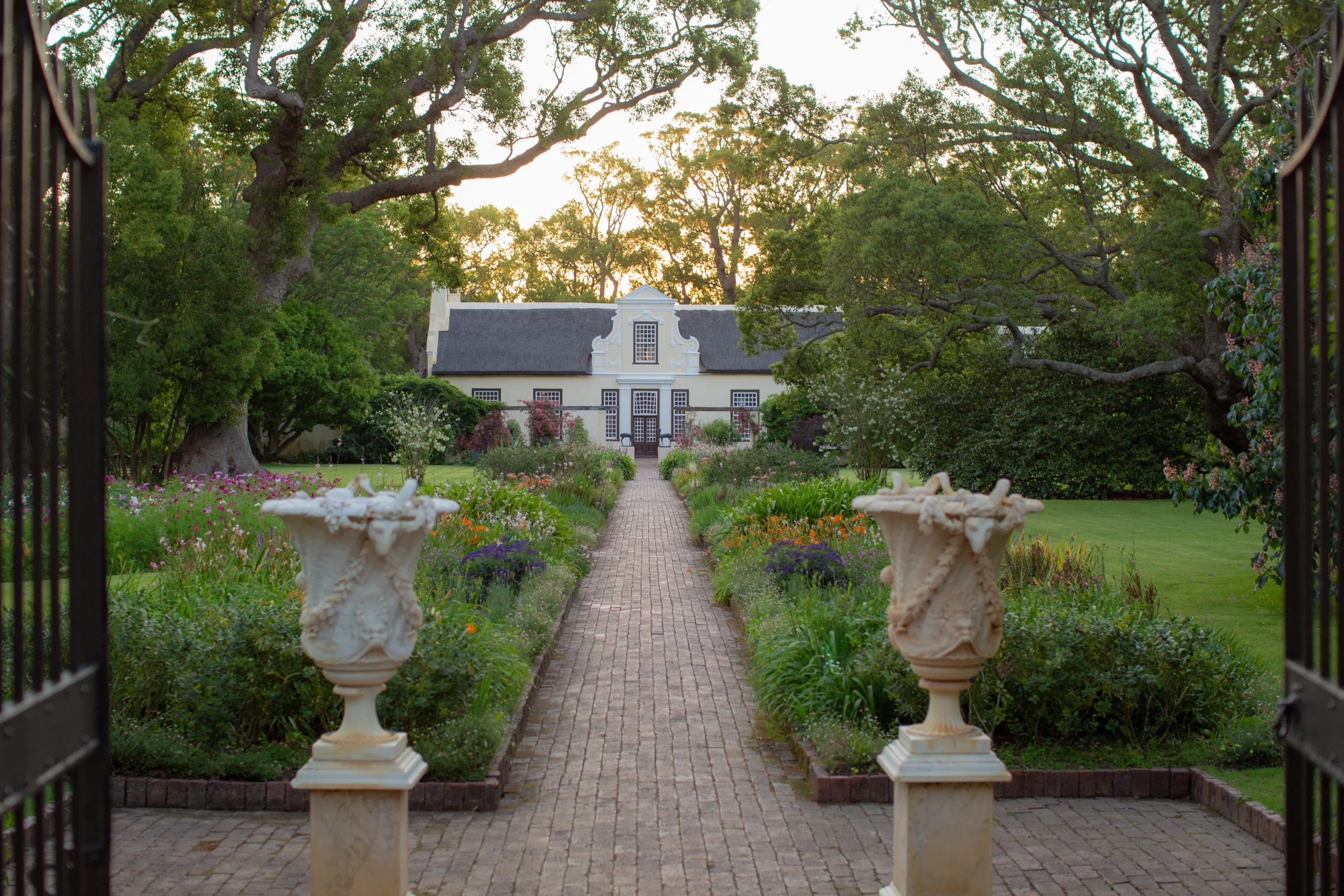 An evolving wine story in the Heart of the Helderberg
The estate is planted with vines ideally suited to its climate and soils, producing classically styled wine that is nature-driven, understated, elegant, and well-balanced. Current plantings cover around 117 hectares comprising cabernet sauvignon, merlot, cabernet franc, malbec, Shiraz, Sauvignon Blanc, Chardonnay, and Semillon. Mild temperatures due to the estate's close proximity to the Atlantic Ocean at False Bay some six kilometers away places the farm within the lower Region 3 according to the 'degree days' temperature classification. Vergelegen's vineyard sites range in altitude between 140m and 310m above sea level, with slopes facing north to north-west, and south to south-east.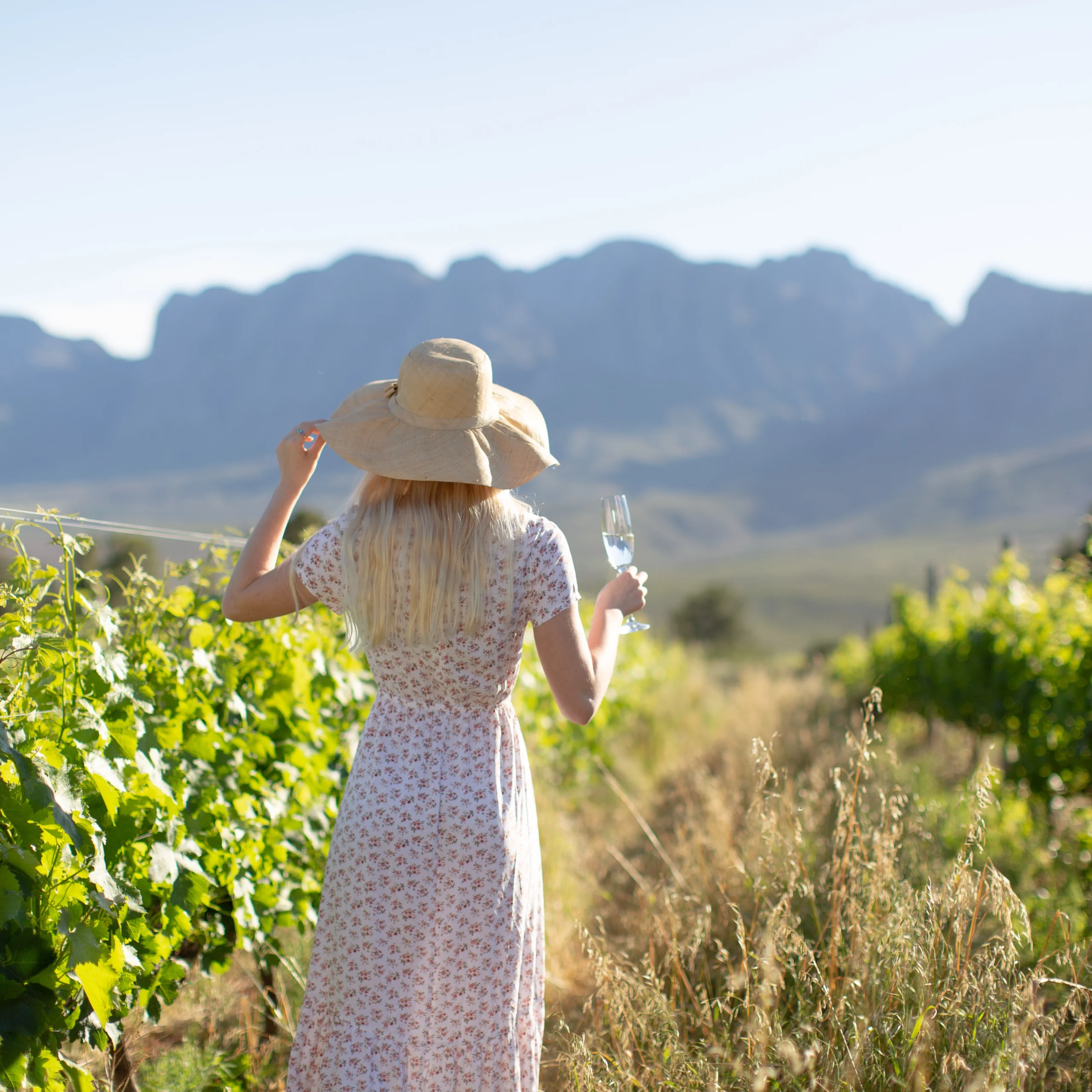 Luke O'Cuinneagainwas appointed the Estate in 2022, following a rigorous recruitment process over several months, undertaken by an independent panel of wine experts. Luke holds a B.Sc. Agric. (Viticulture and Oenology) Honours from Stellenbosch University, having initially gained experience at Rustenburg Estate for five years. He also learned from international winemakers at Château de Fieuzal and Château Angelus in Bordeaux, Caves Robert Dietrich in Alsace, and Screaming Eagle in California, before joining Glenelly Estate in Stellenbosch where, from 2008, he produced wines recognized for their power, elegance, and balance.
The estate's wine cellar is situated high on a hilltop, with only the top level of the multi-leveled structure is visible. With its octagonal shape mirroring the design of the historic homestead's walled garden, originally laid out by 18th-century founder WA van der Stel, the visitor's viewing deck and roof garden offer a 360º view of the estate: the towering Hottentots Holland mountain peaks behind, the town of Somerset West below, the Atlantic Ocean beyond and, in the distance, Table Mountain.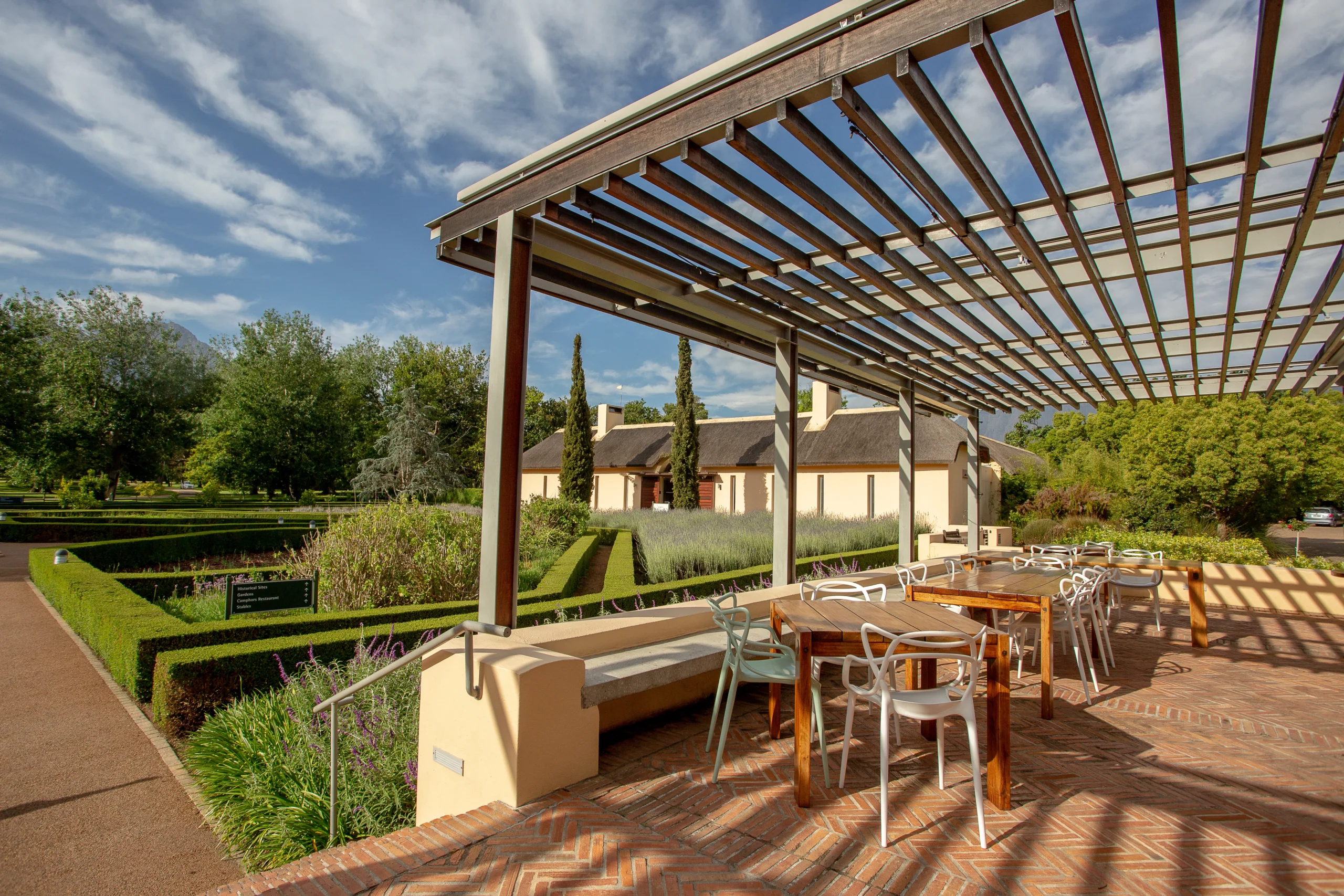 Commitment to biodiversity protection and sustainability
Vergelegen was declared the first Biodiversity and Wine Initiative Champion in 2005 and guests revel in natural beauty. A guided environmental tour reveals tracts of the vast 3000-hectare estate that were previously closed to the public. Visitors can also view rare bontebok, indigenous Nguni cattle, swathes of endangered fynbos and if they are lucky, eland and quagga. The drive also includes an overview of an arboretum (currently in progress) that incorporates extensive plantings of trees and three kilometers of walkways. It will also allow visitors a glimpse of numerous hives established for honeybees in the fynbos.
Combatting the spread of lead roll virus
Vergelegen is also renowned for its project, started in 1999, to eradicate the leaf roll virus. Spread by mealybugs, this disease affects the production and economic viability of red grapes in particular, both in South Africa and beyond its borders. Vergelegen has shared its learnings as far afield as New Zealand, Israel, and Napa Valley.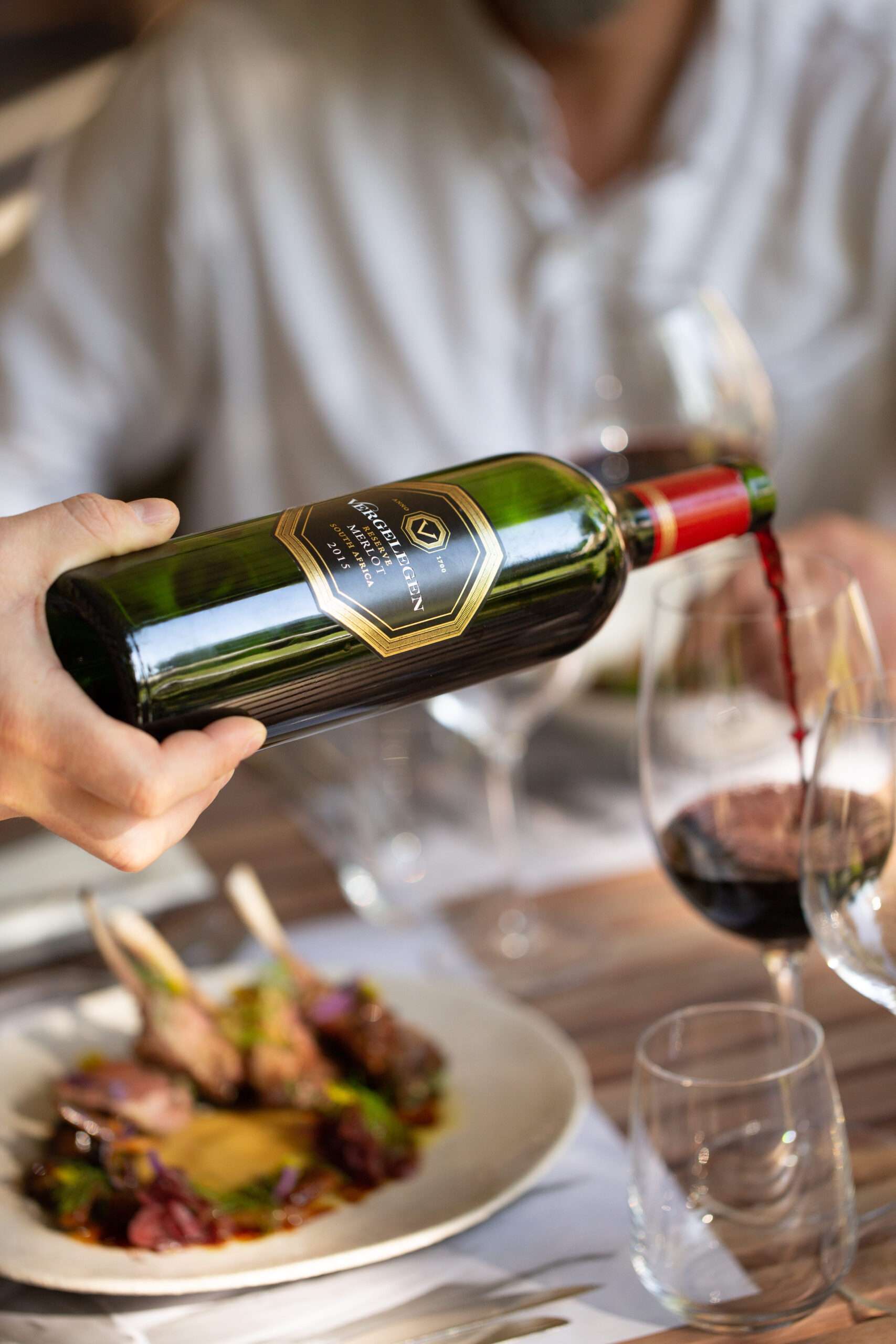 Alien vegetation clearing
In a programme believed to be the largest privately funded conservation project in South Africa, 2200 hectares of non-arable farmland have been restored to their natural state.  Of this, 1900 have been declared a private nature reserve with the same status as the world-famous Kruger National Park.
As the indigenous fynbos has returned, it has attracted increasing numbers of birds and insects. Amongst them is an abundance of ladybirds, one of the most effective predators of mealybugs. Birds and other predatory insects also eat other pests that prey on the vines. In attracting these predators, the fynbos and buchu growing near the vineyards act as a form of natural pesticide, limiting the need to use chemical applications for mealybug control. Future winemakers should be able to make wine from vineyards that are 40-60 years old, ensuring that Vergelegen will still be producing quality wines well into the future.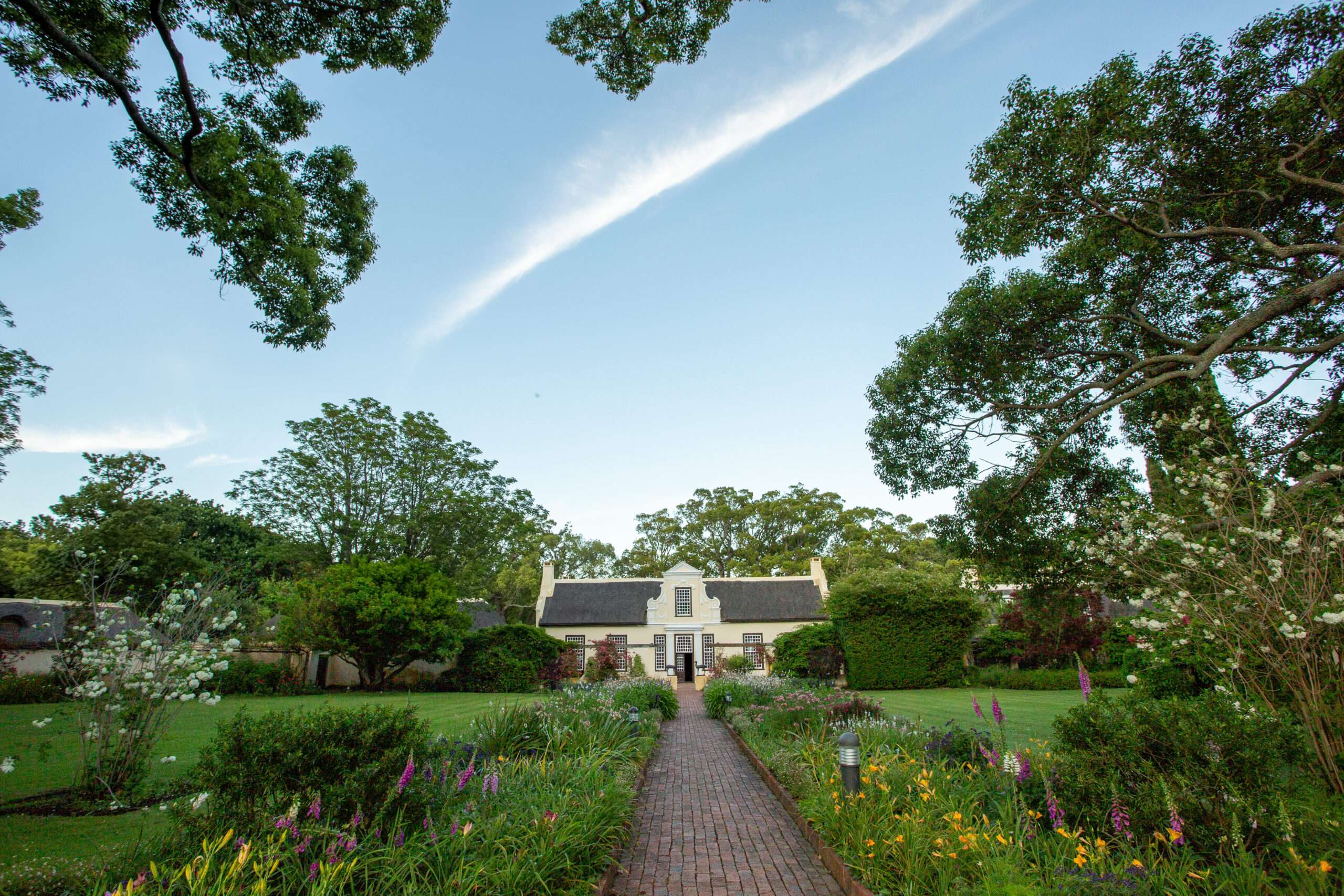 Impact through learning at Vergelegen
A state-of-the-art eLearning Hub has given learners, who live on the estate, a new source of support and inspiration with their studies. During 2022, a cottage at Harmony Village (a workers' village on the estate) was refurbished to incorporate 10 learning stations, seven of which have computers. Additional facilities include a printer, stationery, a small kitchen to prepare hot drinks, toilets, and a small library. Teacher Kathryn Couzens is on hand every afternoon to offer support and guidance. The Hub is currently available to grade eight to 12 learners.  Eighteen of the 24 eligible learners have used the facilities to date, with eight learners visiting regularly.
Marketplace recognition for winemaking and sustainable practices
Among its numerous accolades, Vergelegen was the first South African wine farm to receive championship status in the Biodiversity and Wine Initiative (2005). It also acquired a Mail & Guardian Greening the Future award and has received the International Best of Wine Tourism, Cape Winelands accolade five times. In the prestigious World's Best Vineyard 2019 competition, a voting panel from around the globe analyzed 1500 wineries from 17 countries. Vergelegen was named the best winery in Africa, and number 34 overall.
As recently as 2022, the farm clinched the Great Wine Capitals Best of Wine Tourism Awards, taking top marks for its landscape and architecture, and sustainable wine tourism experiences. The estate also won the Eco-Hospitality and Tourism category in the 2022 Eco-Logic Awards.
To learn more about Vergelegen, enjoy a video Extraordinary Awaits or visit the website at https://vergelegen.co.za/