Brimming with diversity, and its artistic heritage being no exception, Africa is home to a myriad of cultures, traditions, and histories, with many of its cities emerging as vibrant hubs of creativity and expression. From traditional craftsmanship to contemporary art scenes, Africa's most artistic cities are a testament to the continent's rich cultural tapestry and the resilience of its people. In this feature, we will explore five of the most artistic cities in Africa, each offering a unique and captivating perspective on the continent's creative soul.
1.Marrakech, Morocco
Marrakech, a city nestled within the heart of Morocco, exudes an enchanting charm that has inspired artists for centuries. Renowned for its stunning architecture, bustling souks, and captivating colours, Marrakech serves as a wellspring of inspiration for painters, photographers, writers and more recently, content creators with a keenness to capture stories through a host of lenses. The city's famous Majorelle Garden, with its vibrant blue buildings and lush greenery, was once owned by the French painter Jacques Majorelle. Today, it houses the Berber Museum and remains a popular spot for creative minds seeking solace in its serene beauty.
Beyond the Majorelle Garden, Marrakech's Medina is a living art gallery, where traditional Moroccan crafts like pottery, metalwork, and textiles are proudly displayed and sold. The pulsating energy of the Djemaa el-Fna square provides a sensory feast for artists, with its street performers, musicians, and storytellers.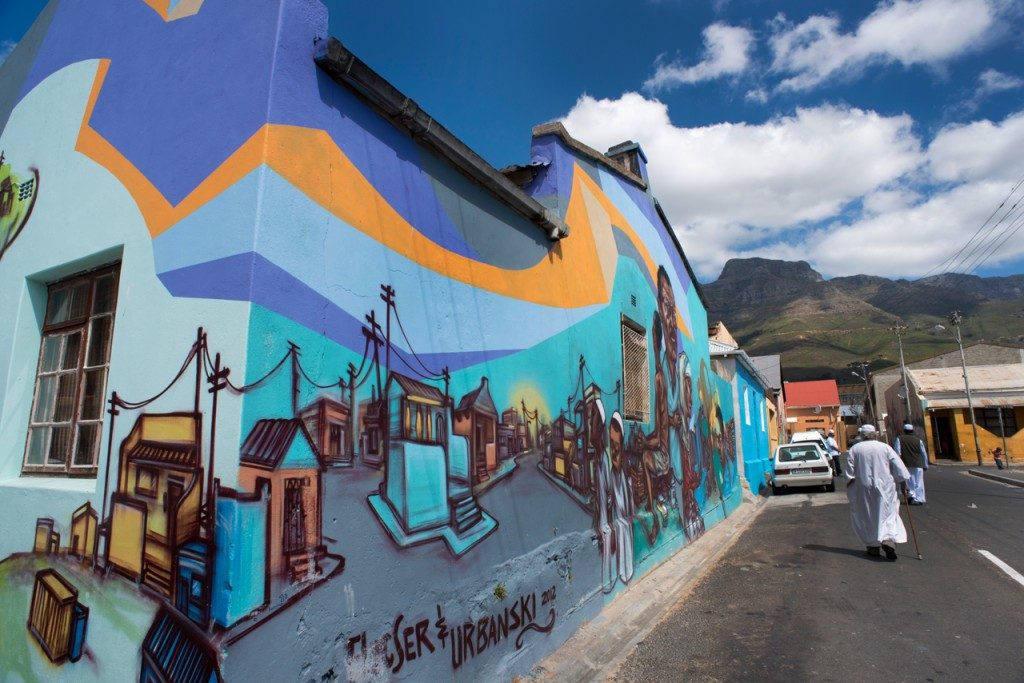 2. Cape Town, South Africa 
Cape Town, often regarded as one of the most picturesque cities in the world, is a melting pot of artistic expression. With its stunning landscapes, from Table Mountain to the rugged coastline, the city serves as a natural canvas for artists to create their masterpieces. The vibrant neighbourhoods of Woodstock and Bo-Kaap are dotted with colourful street art and graffiti, showcasing the city's dynamic contemporary art scene
Cape Town's cultural heart lies in the Zeitz Museum of Contemporary Art Africa (MOCAA), a cutting-edge institution that celebrates contemporary African art in all its forms. Alongside MOCAA, numerous galleries and art festivals, such as the Cape Town Art Fair, contribute to the city's status as a thriving artistic hub.
3. Dakar, Senegal  
Dakar, the capital of Senegal, is a city with a deeply rooted artistic heritage. Known as the birthplace of the Négritude movement, a literary and cultural movement that celebrated African identity, Dakar continues to be a vibrant center for artistic expression. The IFAN Museum of African Arts, founded in 1938, houses an extensive collection of traditional and contemporary African art, providing a rich source of inspiration for local and visiting artists.
Senegal's biennial contemporary art event, Dak'Art, attracts creatives from across the continent and the globe, turning the city into a melting pot of ideas and creativity. The city's lively music scene and traditional dance performances further add to the cultural richness that fuels Dakar's artistic spirit.
4. Lagos, Nigeria
Lagos, Africa's most populous city, is a powerhouse of creativity and innovation. From music and literature to film and fashion, Lagos has an ever-evolving artistic scene that reflects the city's dynamic energy. Nollywood, Nigeria's booming film industry, is centered in Lagos and has gained international acclaim for its prolific output and storytelling prowess.
The city's bustling markets, such as the Lekki Arts and Crafts Market, showcase an array of traditional crafts and contemporary artworks, providing a platform for local artisans to display their talents. LagosPhoto, an annual international photography festival, celebrates visual storytelling and draws attention to important social issues through the lens of talented photographers from around the world.
There are more to add to the count of Africa's most artistic cities, which offer a kaleidoscope of creativity, each contributing its unique colors and textures to the continent's artistic and cultural canvas. From the traditional crafts of Marrakech to the contemporary art of Cape Town, these cities are testament to the continent's enduring cultural legacy and its ability to inspire artists from around the world. As African cities continue to evolve and embrace their creative heritage, the artistic landscape of the continent is sure to grow even more vibrant and diverse in the years to come.