It's dreamier than you ever imagined. Here, life is a celebration on a private island retreat, where nature and luxury collide to create epic moments of discovery. Whether you settle for a pool or reef villa to call home during your magical holiday escape, do so with the confidence of knowing that your stay will rank in the top count of your best-in-class island getaways. 
Thinking of a place to indulge in fine dining, epic adventures for the entire family, and relaxation that will have you hesitant to go back to real life? Let you and your family enjoy your summer as the season ushers you into the luxury that awaits you at Waldorf Astoria Maldives Ithaafushi
A 40-minute ride by yacht from the airport whisks you away to a mesmerizing location, where extraordinary is a way of life and playtime is every time. Adults and children alike, even the youngest in your midst, will discover that special experience forever etched on their hearts and minds. White soft sands, sparkling azure Indian Ocean waters teeming with stunning marine life beyond the surface, and impeccable service rendered by your personal concierge team. Waldorf Astoria Maldives Ithaafushi is that hospitality gift that keeps giving as soon as your feet touch the island's shore.
Beach, Reef, and Overwater Villas are your designated sanctuary.
If fantasy were an object, the villa you will stay in would be it. 119 reef, beach and overwater villas span this private island destination, giving you plenty to choose from in indulgent spaces fit only for a royal getaway. Villas sleep from 3-9 people, with space on the Ithaafushi Private Island accommodating up to 15 people, making all perfectly suited for you to bring your entire family or group of friends for a reunion, fun in the sun or an intimate gathering in celebration of whatever occasion is deserving of such a pristine backdrop.
Villas are designed to cosy you up to an unforgettable experience in a tropical paradise, connecting you to the beauty of a tropical paradise beyond your walls and floor to ceiling windows. Wake up to crisp ocean views that extend beyond the horizon and soak up the extravagant attention to detail that's delivered to your every beck and call. From your personal concierge helping you select your very own Tempur pillow preference to customised menus and activity plans tailored to match curiosity, spirited adventure or sheer need to simply relax, you can be guaranteed that few moments will rival those you spend either at your villa, or on island at Waldorf Astoria Maldives Ithaafushi.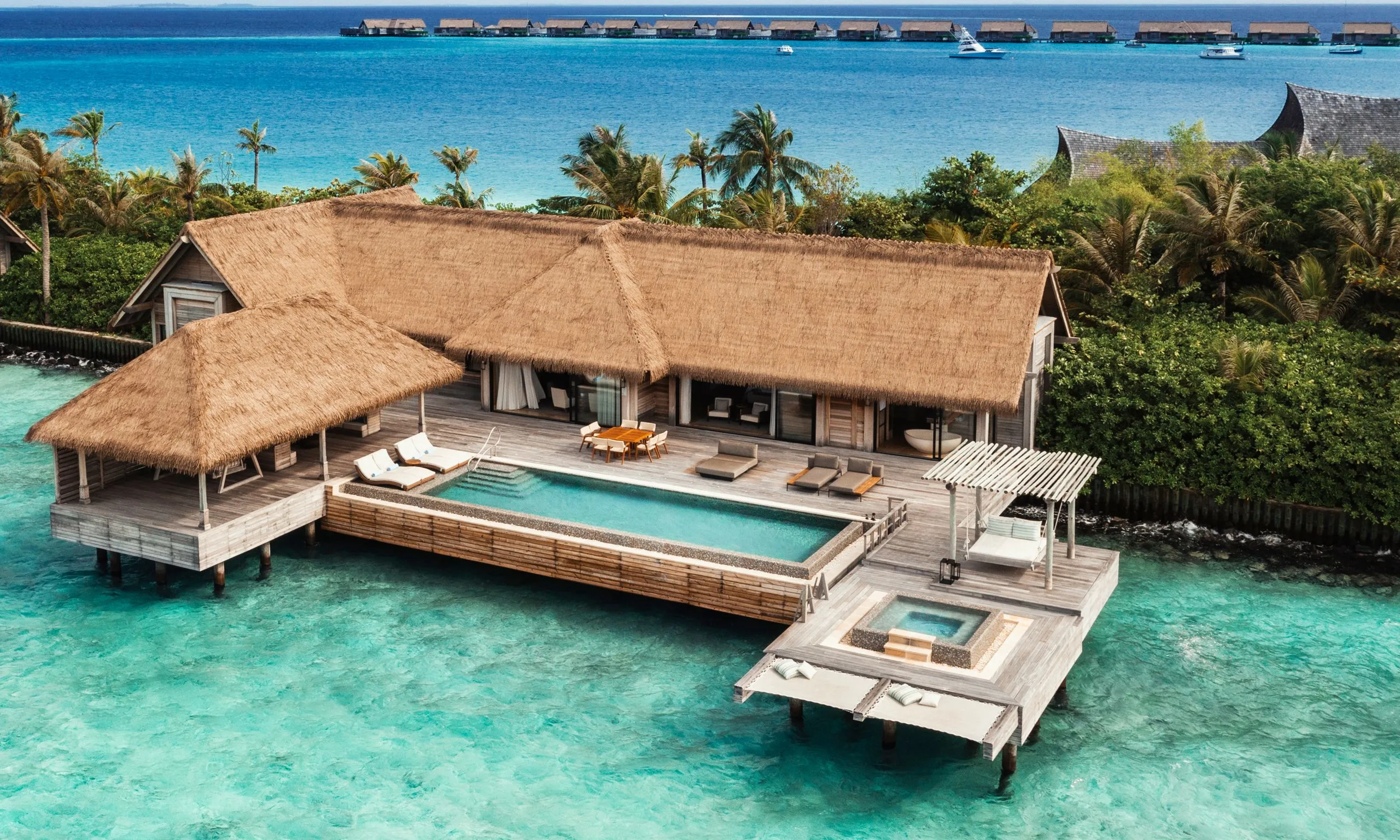 Take your pick at dining like a King…or Queen.
Eleven celebrated dining venues await you at Waldorf Astoria Maldives Ithaafushi, each presenting a landmark dining experience for those with a penchant for great food made from freshly sourced ingredients, and the infusion of diverse cultures within the Chefs' creations. Whether you desire to honour your craving for a cut of Miyazake Waygu beef served at Terra, a stunning showcase of seven bamboo nests that form your dinner setting, or embark on a gastronomic journey featuring sumptuous servings of Levant cuisine at Yasmeen, or feel like capping your night at Glow, where you can indulge in a range of biodynamic, sustainable, natural wines and detoxifying drinks – dining on the island is a full epicurean experience that has you spoilt for choice.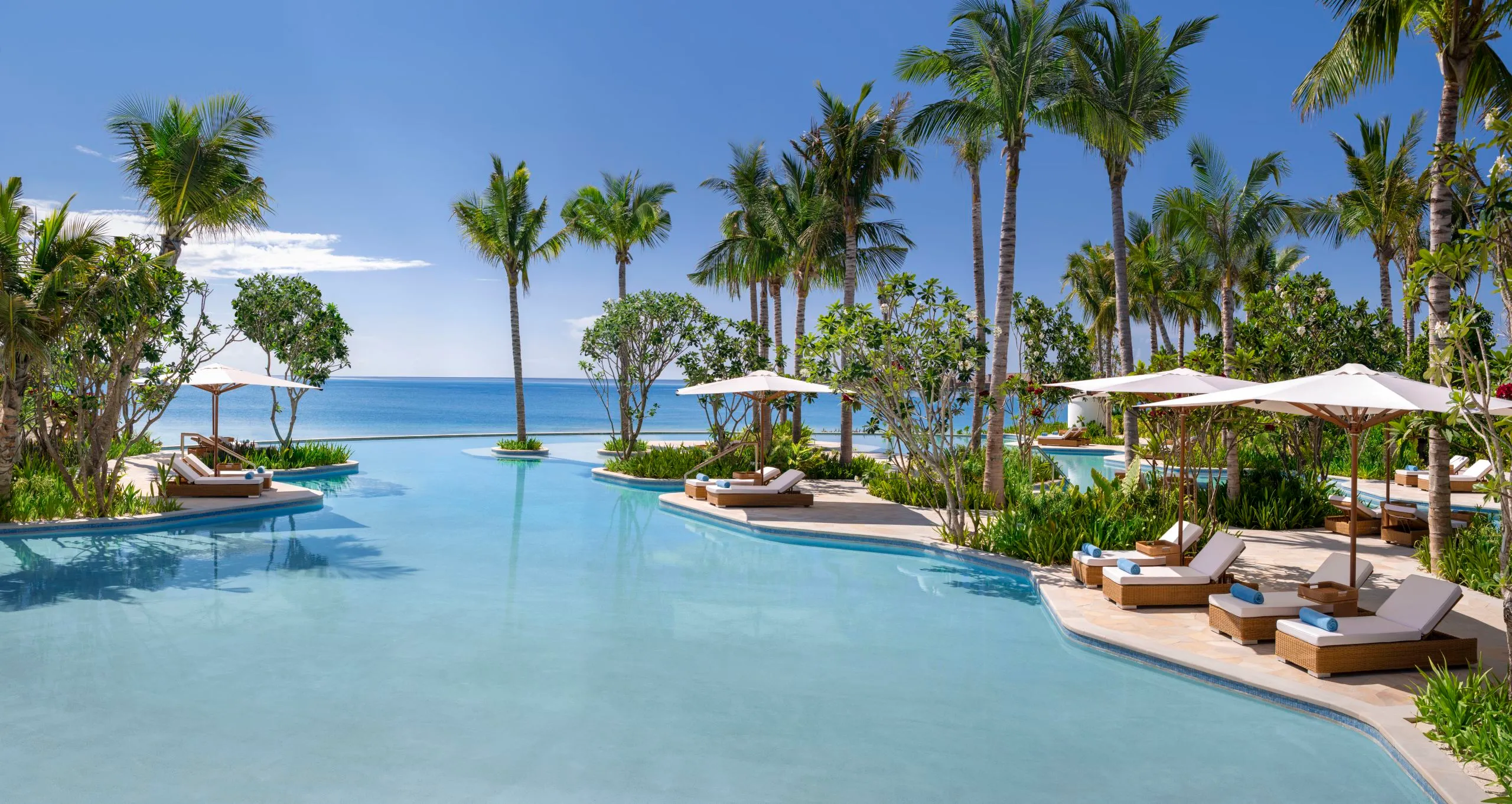 What to do when marooned on a luxurious island?
Plenty! Everyone loves a dose of exceptional fun, especially when an entire family is in the mix and looking to create unforgettable memories to last you till eternity. Discover endless fun, unpack an abundance of educational activities for kids, teens, and the adults – all of which can be enjoyed together or aided by the incredible concierge teams to entertain the children as you take time out to delight in each other's company as adults. Take a day out at sea under the warm sun, and kick in your sense of adventure with exciting recreational and water sport activities such as parasailing above the seas or navigating below the ocean's surface onboard the underwater scooter.
Are you big on impact? While on Island, you can also learn how Waldorf Astoria Maldives Ithaafushi is playing a part in restoring the ocean's beauty and protecting marine life through their rigorous Ocean Conservation Program. And you too can get involved and carve out your footprint in making a difference…
There's more still to do without having to venture out to the ocean. Enjoy the pristine views from a luxuriating spa treatment or engage in a little playful banter over a game of beach volleyball, padel, tennis, painting and crafts, or a bicycle ride around the island. Your holiday is that one point in time where guests are awarded the luxury of time dedicated to enjoying a myriad of luxuriously indulgent activities, however mellow or adrenaline packed they desire!
Make Waldorf Astoria Maldives Ithaafushi your Summer fun destination.
Maldivian charm and unprecedented splendour await you with your stay at this prestigious oceanic address. Beginning this summer and up till the 20th of December 2023, enjoy savings on stays for a minimum of 4 nights!
With offers of 25% discount on a 4+ night stay, 30% discount on a 7+ night stay, complimentary return shared yacht transfers and complimentary half-board meal plan. And for stays above 6 nights, enjoy additional delights such as a welcome bottle of Champagne with Chef's amenities in your villa, fresh flower bed decoration at turndown, romantic bath ritual also at turndown. Now then, what are you waiting on?