The experience is unprecedented, and quite literally one that will leave you with memories of Dubai that surpass the imaginable. A solid contrast from the glitz and glamour synonymous with the opulently contemporary Dubai, a trip to the Al Seef District brings you to a destination that carries its own distinctive allure, and a stay at the Al Seef Heritage Hotel Dubai, Curio Collection by Hilton, journeys you through the authenticity and distinctive heritage of Emirati culture, blended with elegant, contemporary hospitality.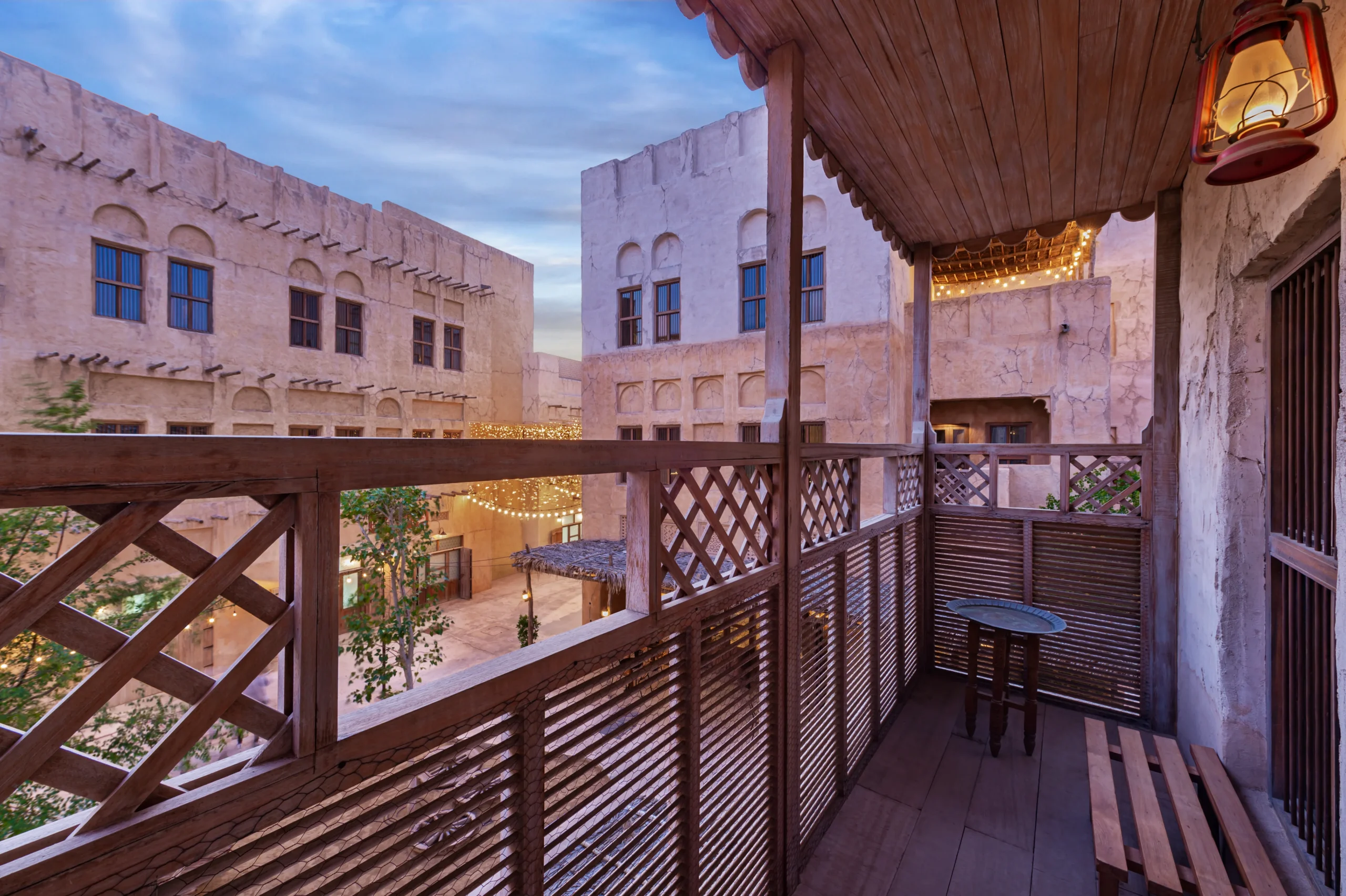 It really does feel like a presentation of centuries past, preserved, and embedded with countless stories of old-world Arabia. Except you too are now a part of that story, and you get to be enamoured by what you discover as you walk through each alley through the district, watch the sun rise or set over the canal or enjoy your taste of Middle Eastern delicacies, during your stay at Al Seef Heritage Dubai Hotel.
Situated in a vibrant promenade on Dubai Creek's southern banks, Al Seef Heritage Hotel Dubai, Curio Collection by Hilton offers views of nearby souks' rooftops, courtyards, and alleyways, as well as Dubai Creek's bustling waterways. You will undoubtedly feel at home in one of the 190 guest rooms spread across 22 traditional Arabian Bayt (homes) replete with iconic wind towers. 
Once checked in, a glimpse of traditional dhows setting sail across the canals from your window will pique your curiosity of what else one can venture into in the area. Sounds of the voices of shoppers and passers-by navigating their way through the labyrinth of cobbled passages that separate one building from the next will grab your attention. 
The hotel undoubtedly connects guests to the magical charm of old Dubai, hidden among the area's bustling souks and overlooking Dubai Creek, an ancient port where traders once brought commerce and tales of distant lands to shore. The experience is a unique juxtaposition between traditional design and contemporary service, immersing you into the realms of adventure and discovery of the Dubai that was, and the Dubai that is, which all come together in one setting – Al Seef Dubai. 
Enjoy your 'Bayt' for a time.
Every room is an authentic replica of the trader's accommodation house but with modern upper upscale amenities and comforts. Built within a 'Bayt' – the Arabic term for a traditional home – guests can enjoy hotel rooms that have three colour schemes, inspired by the light blue sea waters in the Creek, the soothing beige from the desert sands, and soft green tones from the country's flora interspersed with colourful flashes of reds, turquoises, and yellows. The design and décor aesthetic is well-thought-out, presenting large windows with traditional wooden panels that offer views down onto the winding outdoor corridors of the ground floor souk and the waters of the creek.
A sparkling pool, spa, and fitness center access at the sister property Canopy by Hilton Dubai Al Seef is included, with free transport to and from as needed. Perfect for families, guests staying with children can enjoy one or more of the connecting rooms, and beyond the adventures of the district as a whole, there is also a vintage playground and outdoor Majlis on site for some family playtime.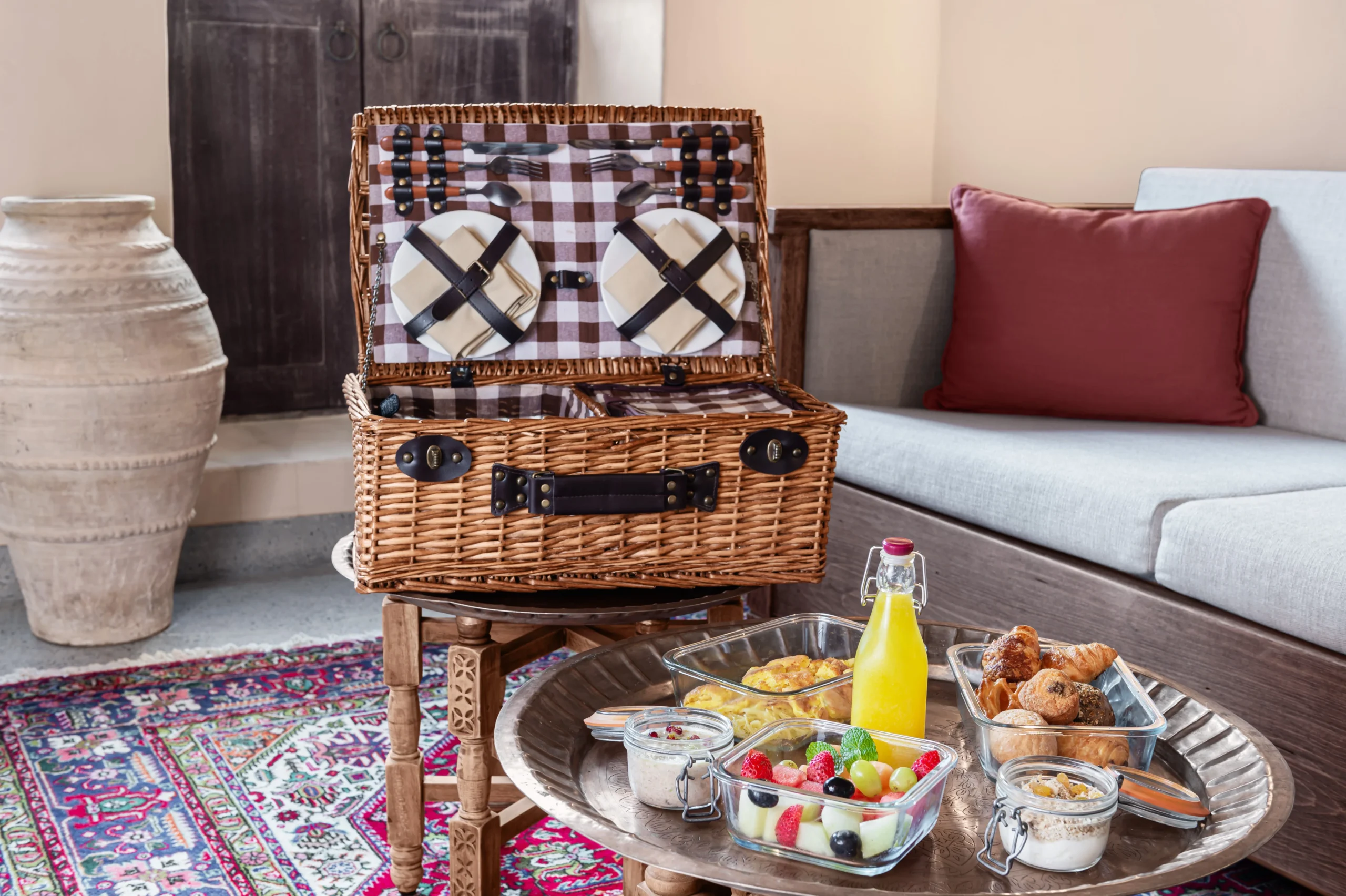 A taste of Emirati inspired dining.
Take a walk through the alleyways to discover Saba'a Restaurant, located on the first floor of one of the bayts, offering international and traditional Emirati-inspired breakfast buffet and a la carte options, as well as authentic Middle Eastern dinner for hotel guests. A feast is delivered to your table, and one gets a strong sense of the spirit of family and sharing being at the center of the dining experience at Saba'a. An in-room dining menu is also available and uniquely served in a picnic basket for those that prefer, after having exhausted their energies discovering the area, to dine in their comfortably thematic quarters.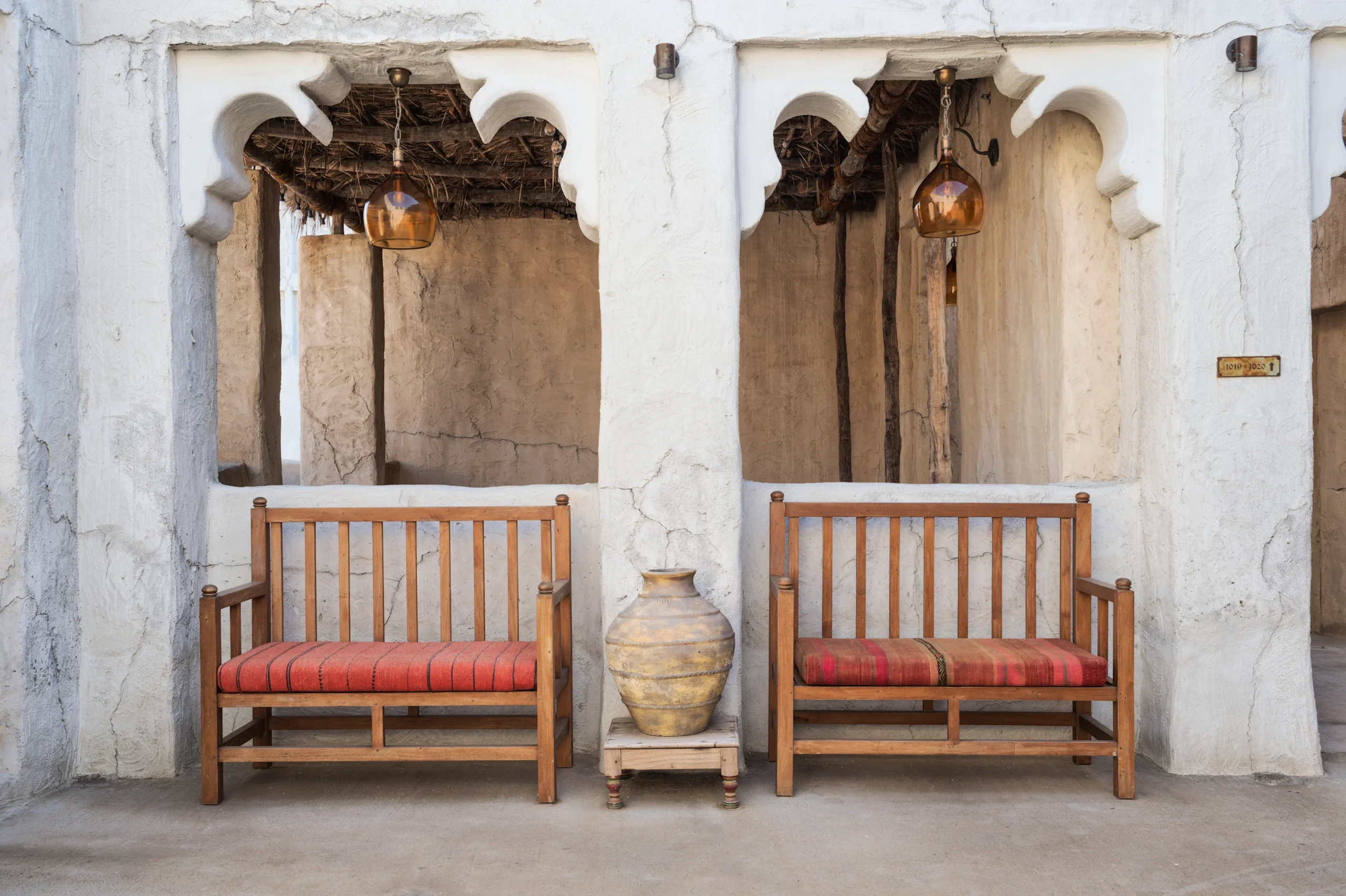 Pristine backdrop for special occasions
If you are looking to host a conference, workshop, bridal shower, wedding or any other special event, Saba'a Restaurant also doubles up as great space to host 180 seated guests or 250 in cocktail style, with its additional event space measuring at 290sqm, which can also comfortably host 200 seated guests. Naturally, numbers will vary in adherence to social distancing protocols as needed with larger groups. Guests can also take advantage of the additional space availed with the majlis and large outdoor roof top terrace.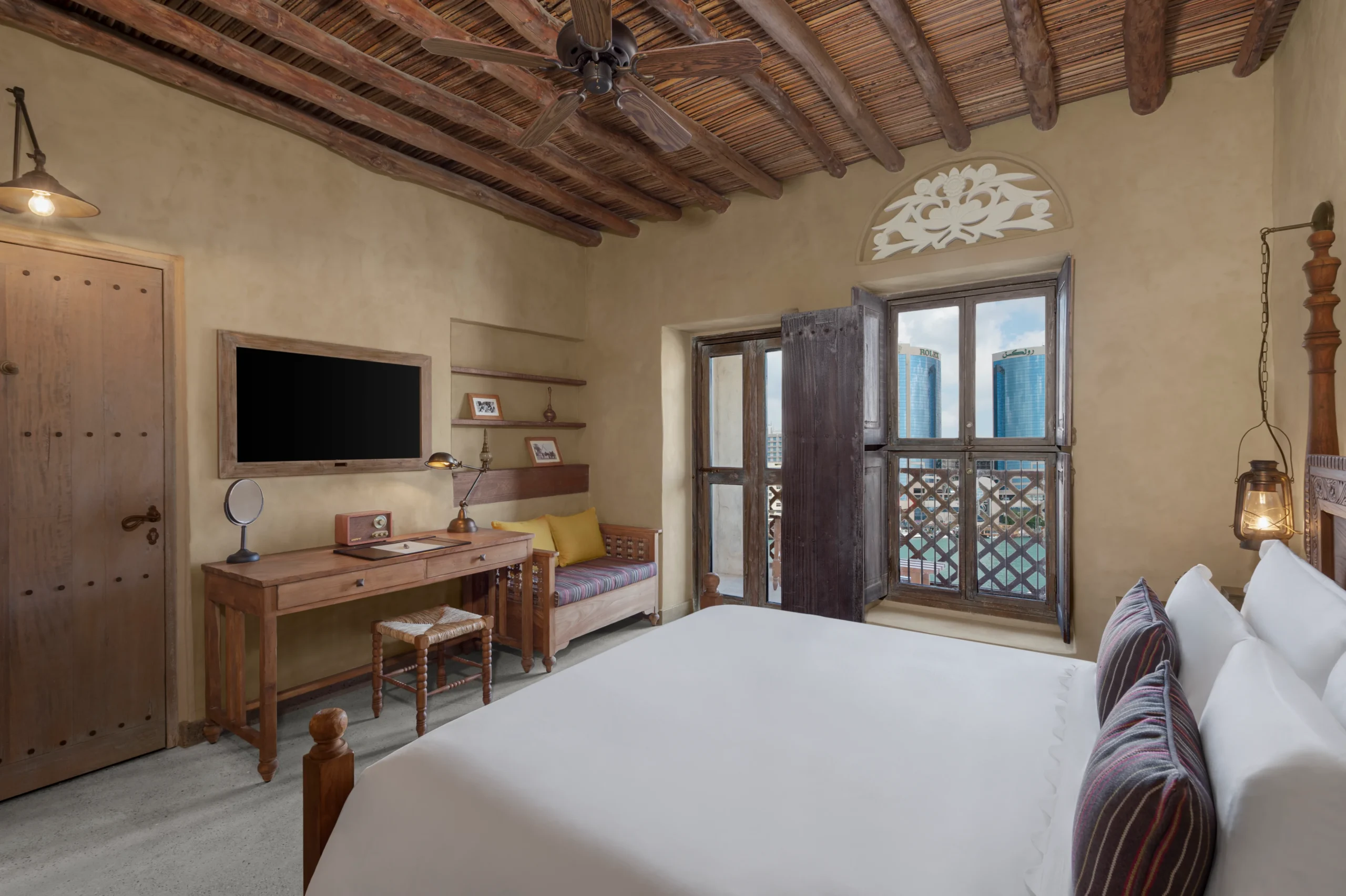 Perfect accessibility to both old and new Dubai.
Al Seef Heritage Hotel Dubai is a short drive from the magnificent Burj Khalifa, the Dubai Frame, Dubai Mall, La Mer and other major attractions and entertainment venues across Dubai. Yet lying on the banks of Dubai Creek also makes the hotel accessible to spice and gold souks, reachable by water taxi on the opposite riverbank.
Within walking distance are several historical sites, including Al Fahidi District, the oldest District in the Emirate, availing one several authentic cultural experiences that trace the history of what is now revered as the great Middle Eastern mecca for hospitality, trade, innovation, and prosperity.
To book your stay at Al Seef Heritage Hotel Dubai, visit www.curiocollectionbyhilton.com