Who doesn't love a beachfront vacation; colorful drinks with a little umbrella floating on some ice, fresh seafood to embellish, and just the enjoyment of moments far removed from whatever concrete jungle we've had to leave to disconnect from the hustle and bustle that is life?
Whether you are looking for an uninterrupted panoramic view of the sea on the backdrop of an undisturbed shore like the beaches of Bazaruto in Mozambique, or much prefer the South Beach Miami-like, cosmopolitan nature of Cape Town's Camps Bay in South Africa; one thing's for sure, when the tide is warm and we are in need of a little R&R, Africa boasts some pristine beaches you can take advantage of pretty much year-round.
So, without further ado, check out our selection of 10 favorite beaches, because if it's an ocean-side holiday you are looking for, Africa's got you covered from coast to coast!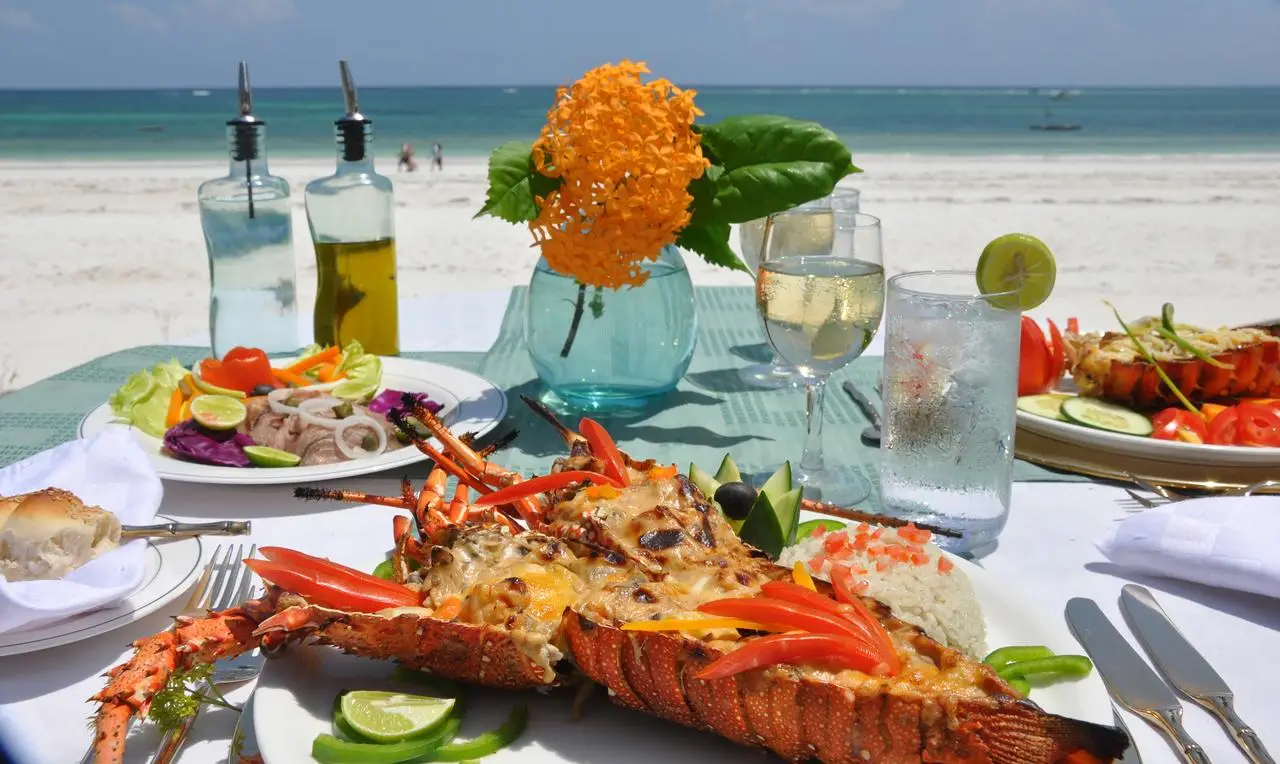 1. Nungwi, Zanzibar – Tanzania
Zanzibar is a famed favorite for lovers and friends alike because of the location's rich history and pristine beaches, much to the pleasure of those looking for a few days of relaxation, touring walks, or taking on the seas for snorkeling or surfing.  There are plenty of grand hotels for those travelers looking for a more high-end experience, while backpackers can put their heads on the beds of any one of the available lodges. The scenery is all-around magnificent, undoubtedly making for a perfect beach getaway under the African sun.
2. Belle Mare – East Coast Mauritius
Volcanic mountain backdrops, remnants of British colonialism as evidenced in some of the islands of Mauritius' buildings, Indian temples, and the abundance of flora in botanical gardens that dot the island. Yes, Mauritius as a whole is idyllic as much as it is an answered prayer if you are looking for a little respite from the juggling that comes with living your day-to-day, vacation-free life. Belle Mare on the east coast, boasts championship golf courses, luxury hotels, family-friendly aquatic activities, and an opportunity to go hiking up the mountains for the adventure-curious wanderlust.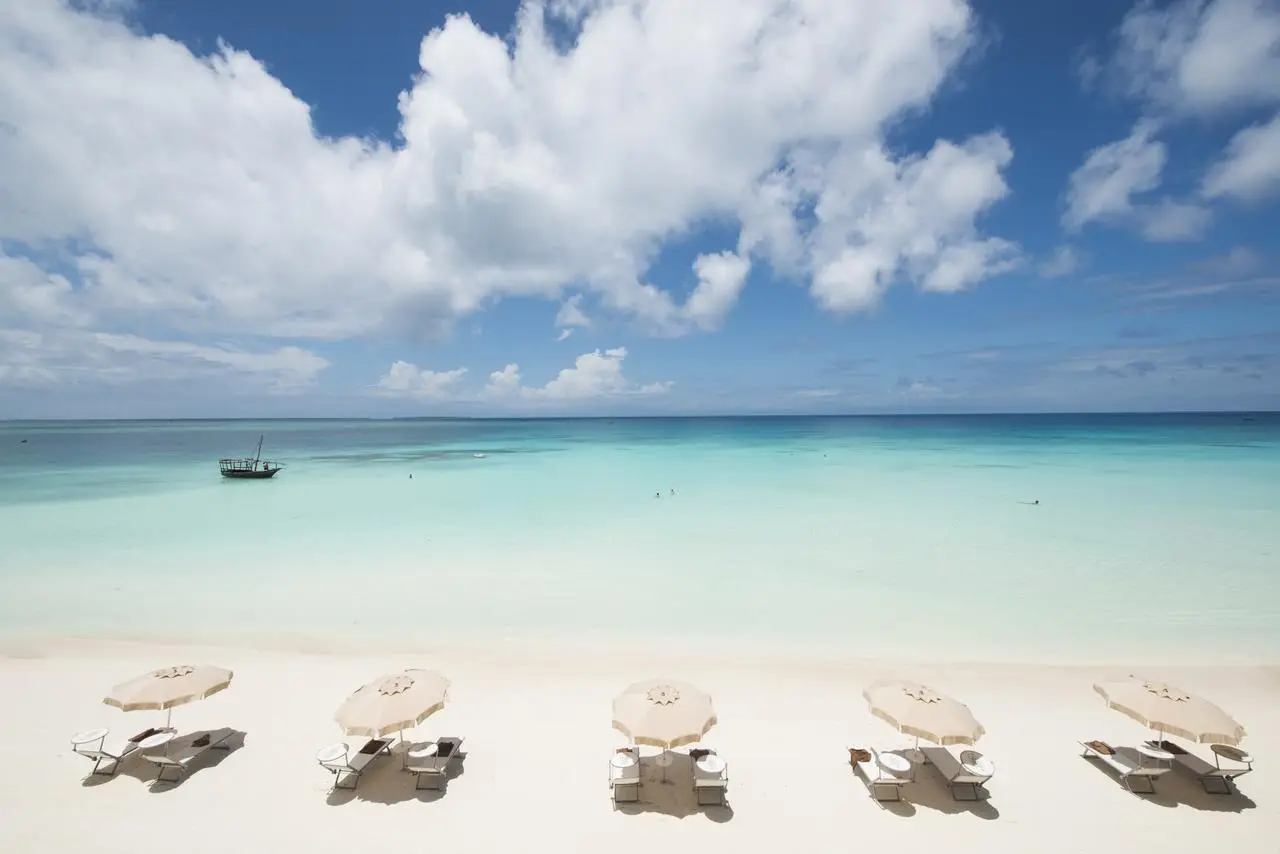 3.Camps Bay – South Africa
Think of a South Beach Miami vibe, enveloped by the majestic natural backdrop of the Twelve Apostles mountains. With countless posh restaurants, eclectic cafes, and cocktail bars with views to swoon over, Camps Bay makes for a great destination to people-watch while enjoying the culture and activity of upmarket Cape Town. It can get a little windy, but this shouldn't deter you! There's simply just too much excitement to pass up with a trip to Cape Town, and so much to experience in this cosmopolitan little enclave that is Camps Bay, especially if you are on a trip with friends or your personal person!
4.Swakopmund – Namibia
This coastal town's German influences are so very visible, making for an interesting contrast between the European-style colonial architecture and the Namib Desert's sand dunes nearby. Namibia's largest coastal town is indeed a picturesque destination for all who would like to infuse some rest with a little lesson in colonial history.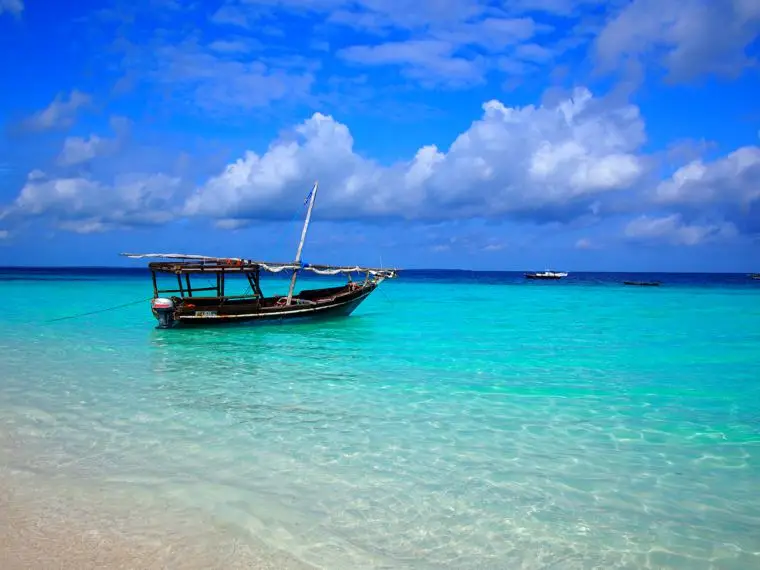 5.Legzira, Sidi Ifni – Morocco
If you are looking for a destination that not only showcases the surreal blues of the ocean but simultaneously boasts epic displays of nature's geographic process, be sure to check out Morocco's Atlantic coastline. There you'll find Legzira Beach, known for its beautiful yet imposing red sandstone archways and cliffs. Ever heard of jewelry made by the Berber people of North Africa? Well, a short drive to the town of Tiznit after your beach escapades will give you an opportunity to get your hands on a few unique pieces!
6. Sahl Hasheesh Beach, Hurghada – Egypt
With plenty of hotels to choose from and lots of Arabesque appeal from the architecture on show, Hurghada has garnered acclaim as the fastest-growing tourism development on the Red Sea coast. While the sands may feel a tad gritty for some, especially when pitted against other beaches across Africa, Sahl Hasheesh Beach does still offer plenty of activities for holidaymakers to enjoy beyond taking a dip at sea, such as taking a trip to Mini Egypt, a park with replicas of Egypt's iconic landmarks, enjoy a safari on camel back or quad bikes, or take a stroll through old town Sahl Hasheesh.
7. Santa Monica, Boa Vista – Cape Verde
Located in the southwestern part of the island of Boa Vista in Cape Verde, Santa Monica Beach welcomes guests to a distinctive showcase of the sea's impact against the rocky shore. One gets the sense that the 22km long beach is yet to be tainted by development and commercialization, with plenty of natural scenery to take in, making it an idyllic beach to enjoy a quiet stroll.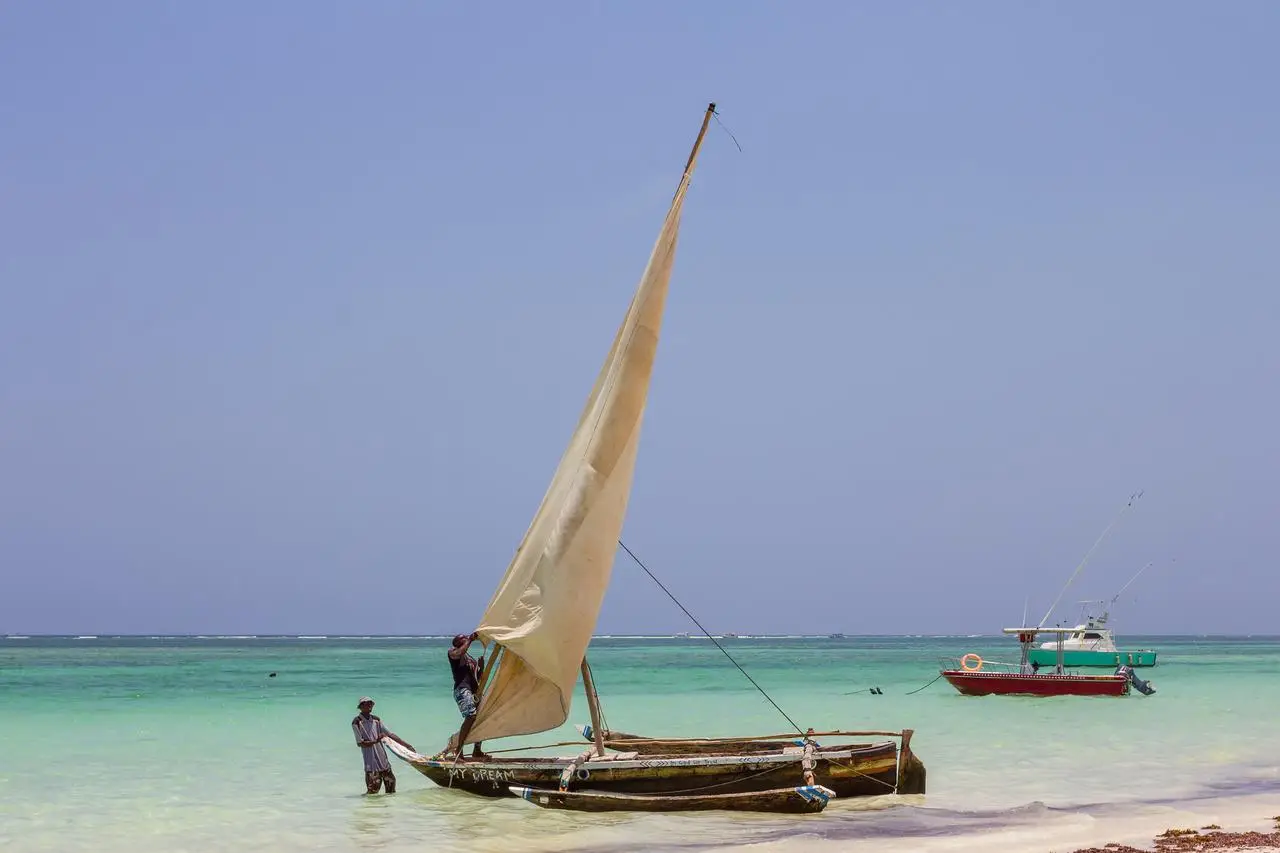 8. Diani Beach – Kenya
To call it magical is an understatement. Soft white sands and clear azure waters welcome tourists to one of Kenya's prolific beaches, one which boasts a wide variety of family-friendly adventure and sporting activities. With so many al fresco dining spots to choose from and of course, 5-star hotels and spectacular lodges to call home for a few days, Kenya doesn't disappoint as that one destination where you can enjoy both the sea and wildlife encounters by going on safari in-land.
9. Praia de Bazaruto – Mozambique
Known for unspoiled landscapes, a wealth of ecological discoveries, stunning coral reefs, and sheer solitude on offer, Bazaruto is a haven for snorkellers, deep-sea divers, parasailers, and kayakers. But wait, that's not all. Maybe going out to sea isn't your thing. With 6 islands to explore on the Bazaruto Archipelago, this destination makes for the perfect confluence of flora, fauna, sand dunes, wetlands, inland lakes, and opulence, especially when you stay at any one of the islands' 5-star hotels.
10. Anse Soleil, Mahe – Seychelles
Last from our picks, but certainly not the least, and far from the madding crowd of Seychelles' extraordinary beaches, lies Anse Soleil. A stunning bay known for its crystal clear, turquoise blue waters, and rocks that dot spectacularly white sands, Anse Soleil is a perfectly picturesque tropical destination and an invitation to anyone looking for a relaxed island getaway.