Words by Christy Sakuyungwa 
What started out as an impromptu discussion on the possibility of taking a trip to explore Namibia with my longtime friend Ester (we've been friends for 20 years, and I was her Maid of Honour), resulted in a 7-day adventure across our home country's southern region. After loading up her Toyota Fortuner and bullying my baby sister into taking a few Boomerangs for our WhatsApp statuses, we were ready to set off. It was a Monday morning and ours was going to be a full week of girls on the road enjoying each other's company
The road to Sossusvlei
A 268km drive southbound from the capital Windhoek, located in central Namibia, would lead us to Mariental a town along the main National Road, the B1. In Mariental we refueled our car, grabbing a quick bite while scanning a newly acquired map. 4km out of Mariental, we turned off the B1 onto the C19 to Maltahohe, another 111 km or 1-hour drive to our next destination. But not before stopping by the Maltahohe distance road signs and taking the mandatory air jump shot, which we then dubbed "jumping to conclusions."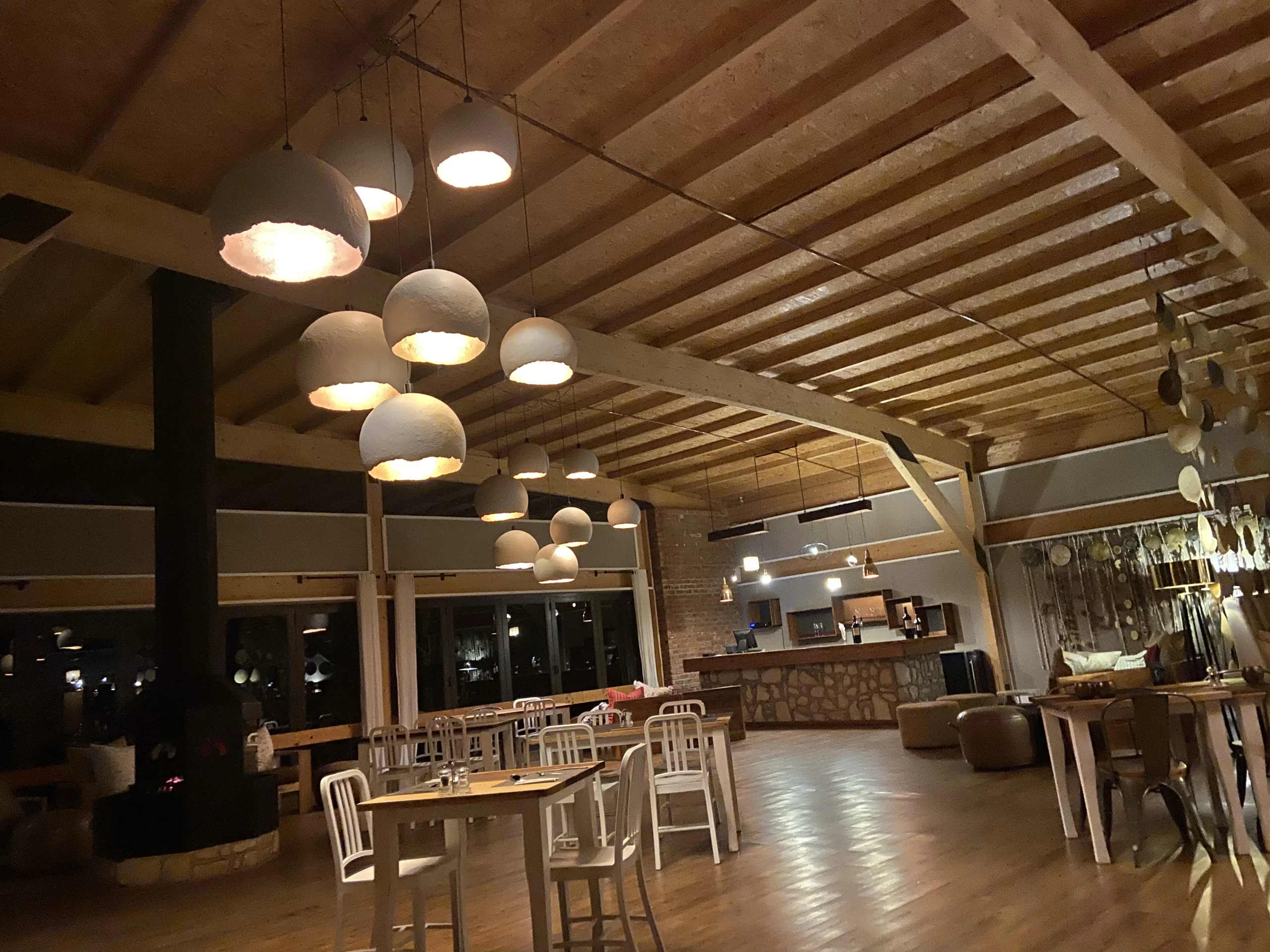 After Maltahohe, the tarred road ends and the gravel road begins. It is a 140km drive through a landscape that changes quickly from dry rocky mountains and grass to a valley-like terrain, with mountains made of dark rocks. It is a breathtaking journey and the road takes you through a myriad of steep ascents.  Although now and again we drove past what seemed like a farmhouse, we did not encounter a single soul on the road. It was just us and nature. After what seemed like a 3-hour drive, the terrain changed again, with the sand becoming red, and the mountains more majestic and defined. There was a herd of oryx and a few buffalos on the road, and as the sun was about to set in its golden magnificence in the west, we arrived in Naukluft Park, home to the famous Sossusvlei.
A warm welcome from Le Mirage  
We got out of the car to take pictures of the sunset because such breathtaking beauty should never be missed. After driving for a few more kilometers, like a real mirage, there she was – Le Mirage, a real castle in the middle of the desert.
Le Mirage was exactly what the hotel's website and promotional material promised us as we carried out some research ahead of our trip. A fortress in the middle of the desert, with a welcoming feeling of being in an oasis of some sort, its rooms are built as towers that collectively surround a beautiful pool and jacuzzi, which in turn are also bordered by exotic palm trees. The room we checked into had a balcony overlooking a water point, that was lit even at night and one could see the animals as they came to get their evening drink of water. Dinner was a 5-course affair, such that by the time dessert was served, we were stuffed and ready to call it a day.
Sossusvlei explorers
The following day was when the real adventure started. After a scrumptious buffet, we set off from the lodge on a self-drive towards the Sesriem gate which leads to Sossusvlei. Along the road, a herd of oryx ran along the car for a while. Strangely, it felt as though they were being chased, a spectacular thing to behold as if it was like the herd was looking to hitch a ride with us!  Shortly afterward we ran into a herd of springboks again, and the car chase game ensued. What a way to start the day!
After arriving at the Park gate and paying entrance permit fees, we were off. The road into the Park is tarred and will take you 65 km before you arrive at the main attraction of the Park – the Deadvlei. But because for us the theme of the trip was "Life is a journey, not a destination", we stopped after a few kilometers, took pictures of the spectacular dunes and the provocative landscape, and obviously more of us doing the "jumping to conclusions" air jump.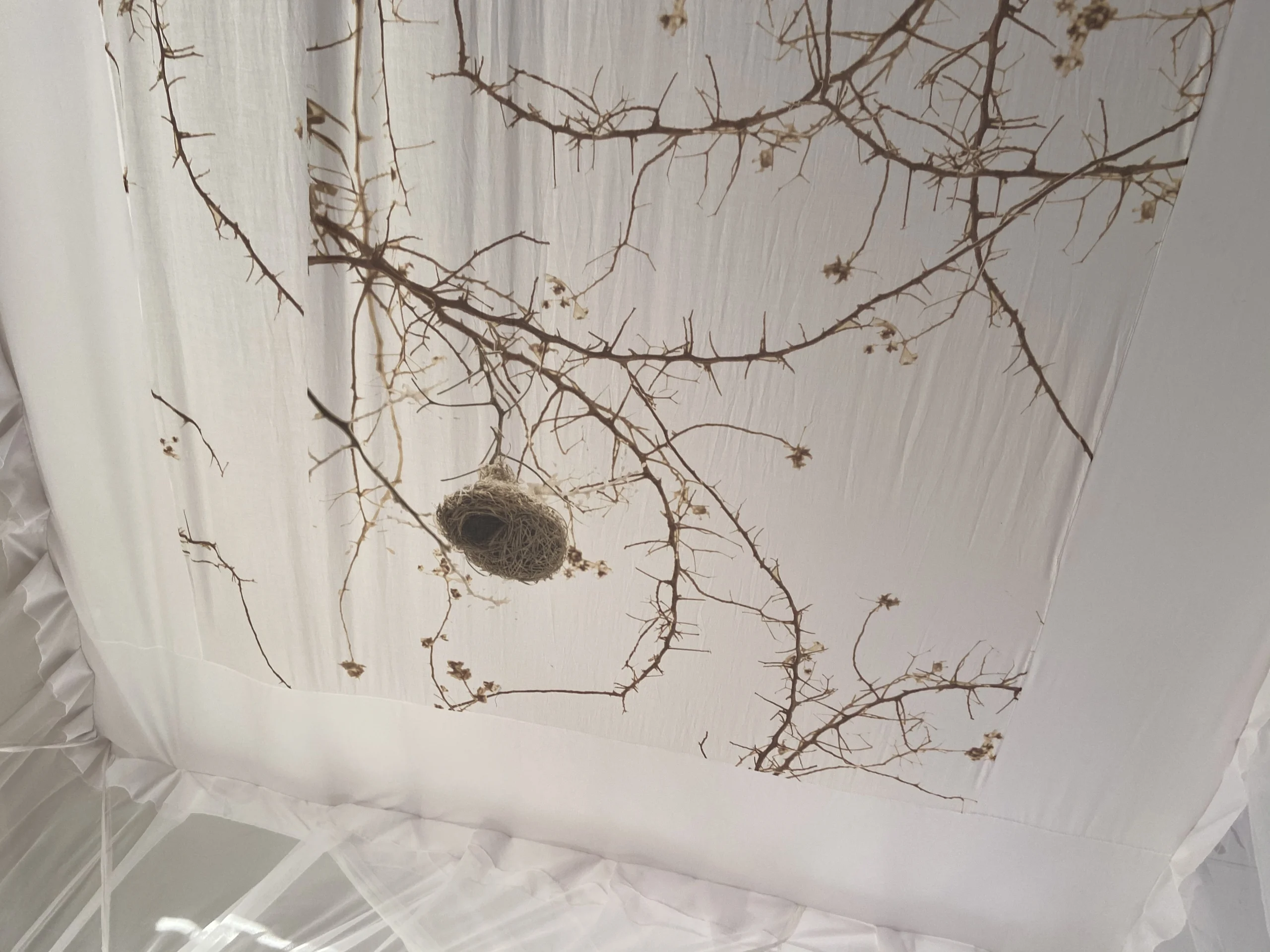 A further drive along the road brought us to Dune 45, aptly named as it appears at the 45th kilometer marker that connects Sesriem Gate and Sossusvlei. A striking dune that towers to heights of more than 170m, Dune 45 is believed to be made up of 5-million-year-old sand accumulated by the Orange River before blowing repeatedly to form the dune.
Arriving in the Sossusvlei area signals the end of tarred road ends, where cars that are not 4-wheel drive capable are required to park. You then board a shuttle that drives you to the Deadvlei area which is about 5 km away. Unfortunately for us, our trip came about during the country's lockdown season, with borders having been closed to international tourists due to Covid-19, therefore no tourists were coming in.
In search of Deadvlei
We decided to take what was arguably the longest walk in our lives – a 5km trek from that point to catch a glimpse of Deadvlei. Since there seemed to be no shuttle in sight and our Toyota wasn't equipped to tackle the terrain, we decided to carry on with our adventure by on foot. It was searing hot and at a point we thought we were lost. Walking against the wind with its speeds picking up and lots of sand to contend with, we walked for what seemed like an eternity, eventually taking off our shoes!  After going over a dune favour located us. There she was, the Sossusvlei DeadVlei, which eerily means "dead marsh".
The marsh being described is now a dry white clay plan, contrasted by some of the highest fiery orange sand dunes. Deadvlei is a riveting display of nature's ability to provide the best metaphors for life. There were trees that had withstood the harshest conditions possible, but instead of dying and breaking down, they stood tall, adapted to the conditions brought on by the drought of hundreds of years before the very moment we saw them. We stood there for a while, captivated by the beauty of the contrasting scenery before us, took more pictures, and headed back to our car.  Deadvlei was behind us, but we carried memories of that day we were sure would last a lifetime.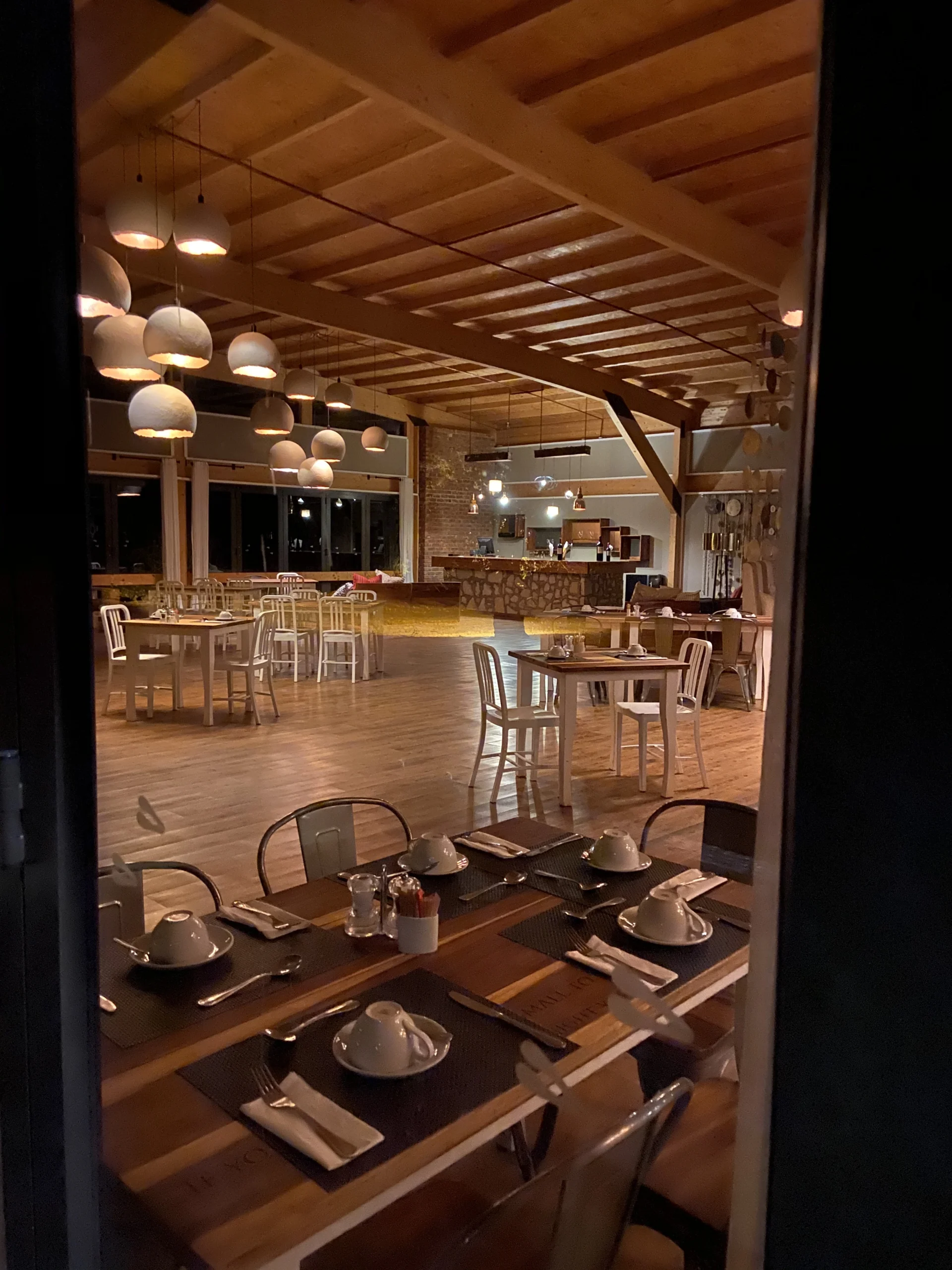 A day to remember 
Namibia provides an evocative escape for vacationers who are truly looking for a break from their everyday routine, enveloping themselves in the warm welcome of nature's arms. The deserts can be harsh with the high wind speeds and incredibly hot temperatures, but still beautiful in that few destinations can take you through a transcendent experience like that of savannah temperatures and vegetation, to a desert with rolling sand dunes that are near impossible to scale because of their heights – all this in a few hours between each other.    
At this point in our journey, we hadn't even made it to the coast. As we arrived at the lodge just in time for dinner, after a quick freshening up exercise, we sat down for yet another decadent 5-course meal. Finishing off the evening in light-hearted conversation, toasts to each other, to friendship and the future were made, glasses were raised, before retiring for some much-needed rest. Tomorrow would be another day with new opportunities for further exploration as we tackled more of Southern Namibia.