Sir Winston Churchill called Uganda the "Pearl of Africa". Avid explorers of Africa today can pull together a myriad of reasons why Uganda is a must-visit in the continent's Eastern region. With warm and friendly people, vast landscapes that avail you remarkable encounters with nature, the ability to take your money further, cultural diversity that is in fact synonymous with every nation in Africa, and an enviable nightlife that will satisfy the curiosity of every entertainment fiend, there's a lifestyle brand that has set its mark in the city, presenting a hospitality haven for the posh and chic resident or tourist while in Kampala.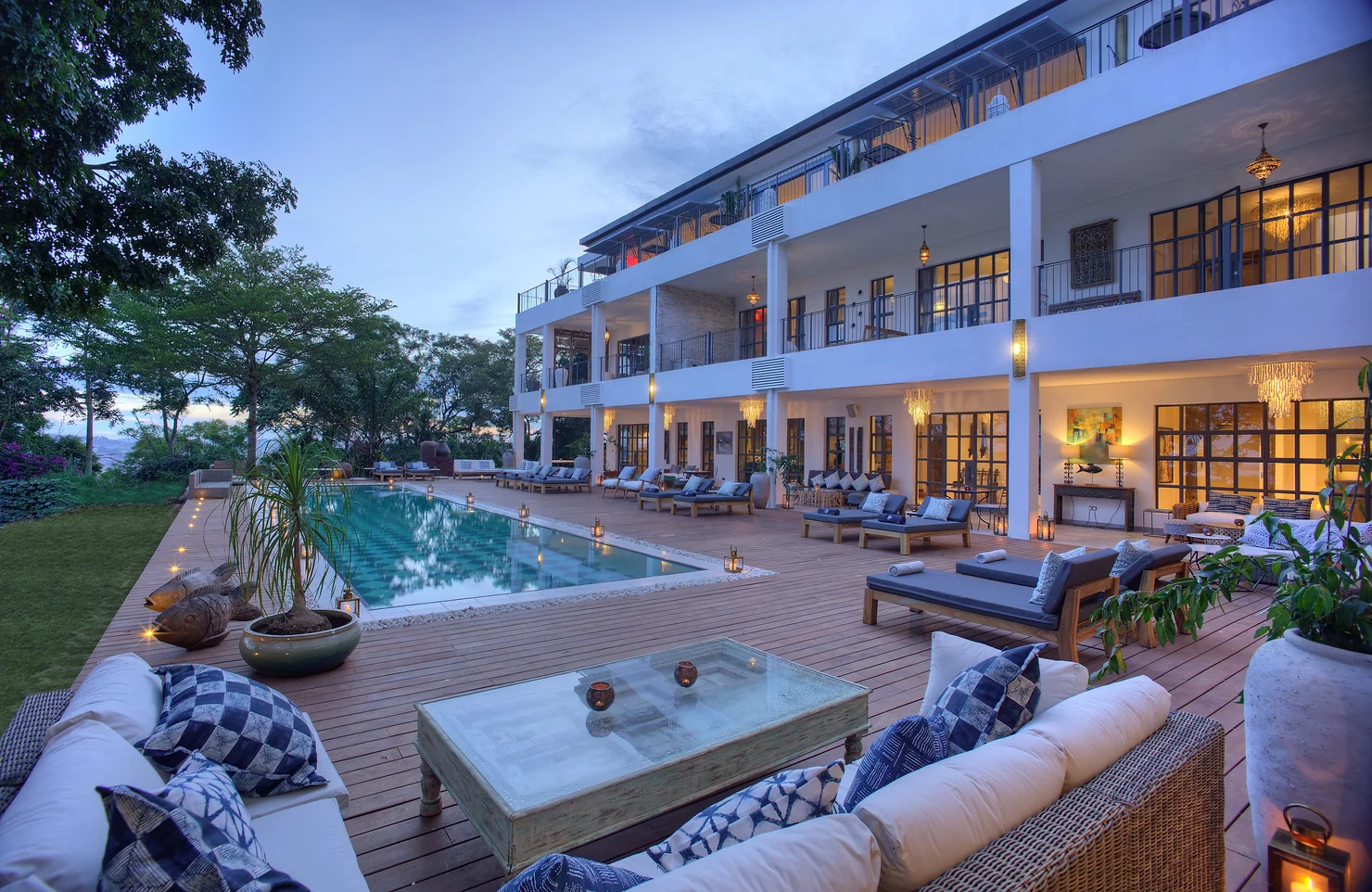 Latitude 0° Kampala is carefully designed and crafted to fit among the indigenous trees and orchids atop Makindye Hill, six kilometres south-east of the city of Kampala. An urban oasis with stellar views to Lake Victoria, it is a destination easy to access, but harder to leave. This boutique hotel offers 30 spacious guest rooms, and 15 suites of varying sizes, a restaurant, bar and lounge with a crystal pool and lake view terraces, combining signature Latitude twists, with a modern and vibrant Africa.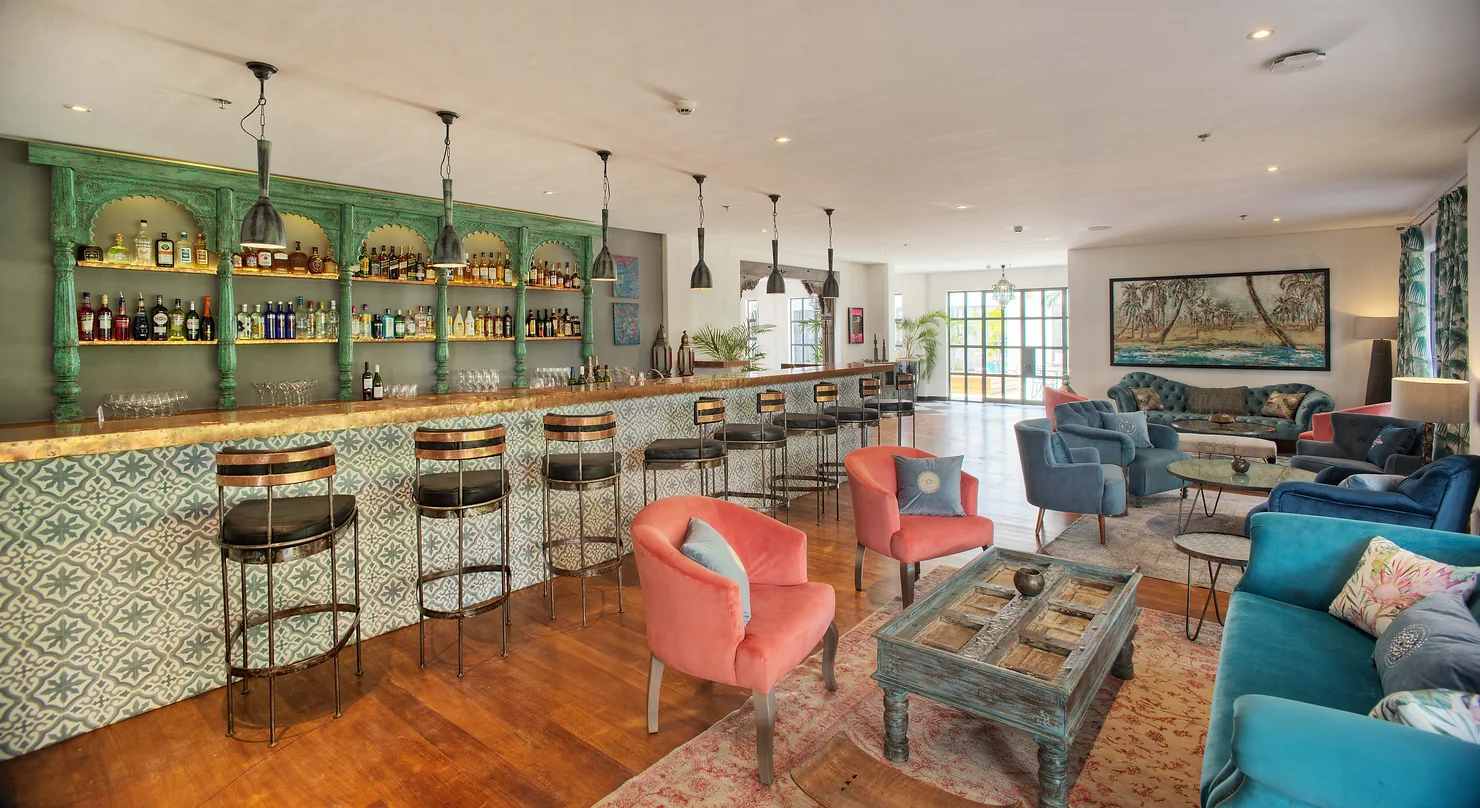 For the patron who sets a premium on exclusivity, Latitude 0° Kampala is also home to a private club, The Other Side, where guests and local members have a separate environment that raises the bar on socializing, dining, enjoying a great cocktail, networking, and entertainment. The space is coupled with contemporary work and meeting spaces, a fully equipped gym, and a spa within LATITUDE 0˚, a sanctuary to pamper the body, mind, and soul. At Latitude though, above and beyond the distinctive offering, is the fact that it has become well established as Kampala's high-end social and stylish spot, a unique juxtaposition of a place that celebrates people, and places from which they come while fostering an environment that stimulates connections with both locals and international visitors alike.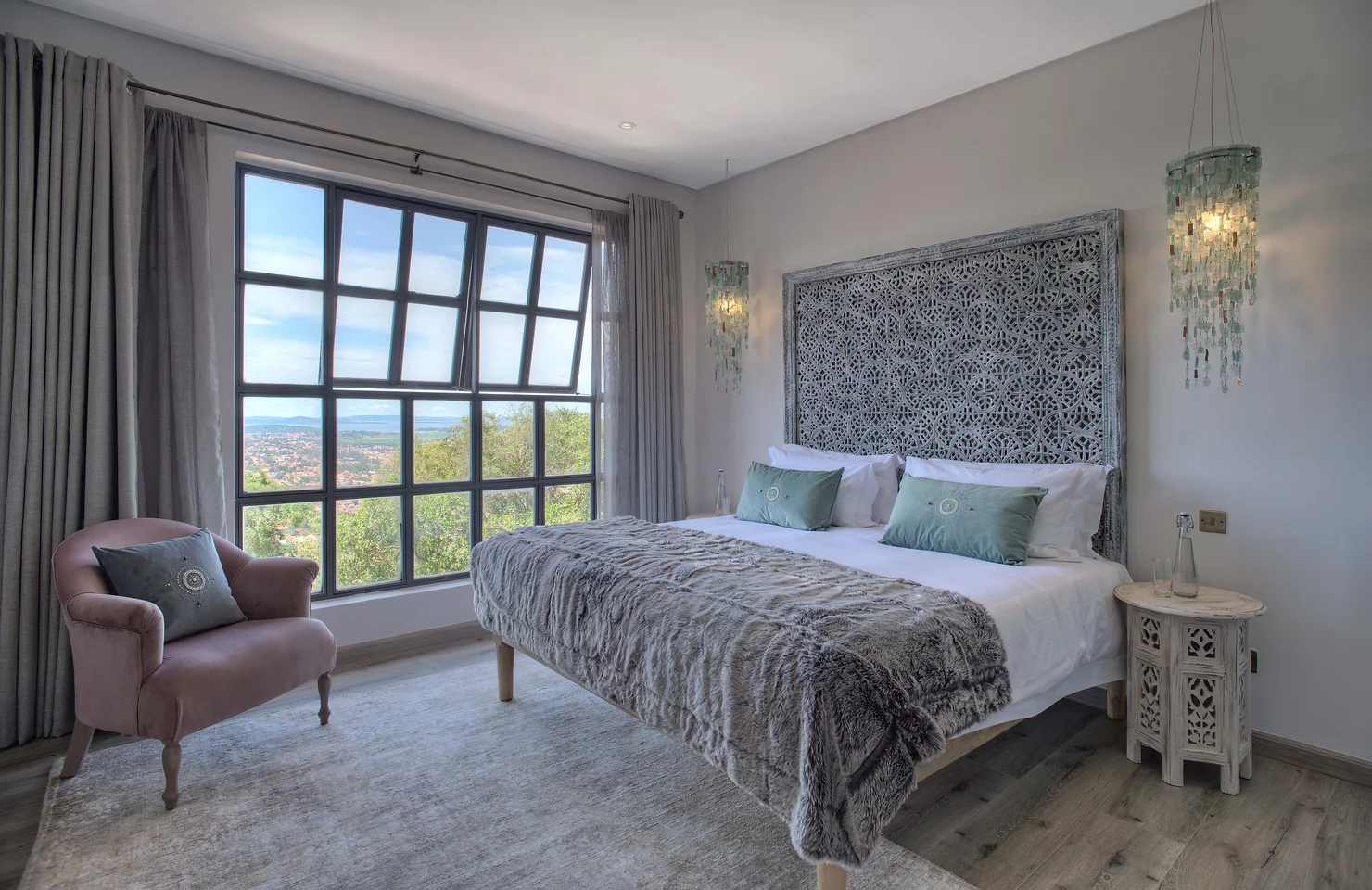 A haven for rest
Whether you are visiting for business, or popping in before or after your safari adventures, Latitude 0° will have guest rooms that surprise and delight. Each room and suite make use of natural light, and plentiful tree canopies to create spaces that are soothing and stylish, bedecked with luxurious linens, sumptuous fabrics and furniture, and bespoke artworks. Rooms come with all the trimmings that make for an epic yet relaxing stay in the Ugandan capital, and for those traveling with families and groups, or even those guests that choose to stay longer, the hotel boasts suites in one and two-bed configurations with an abundance of space to stretch out.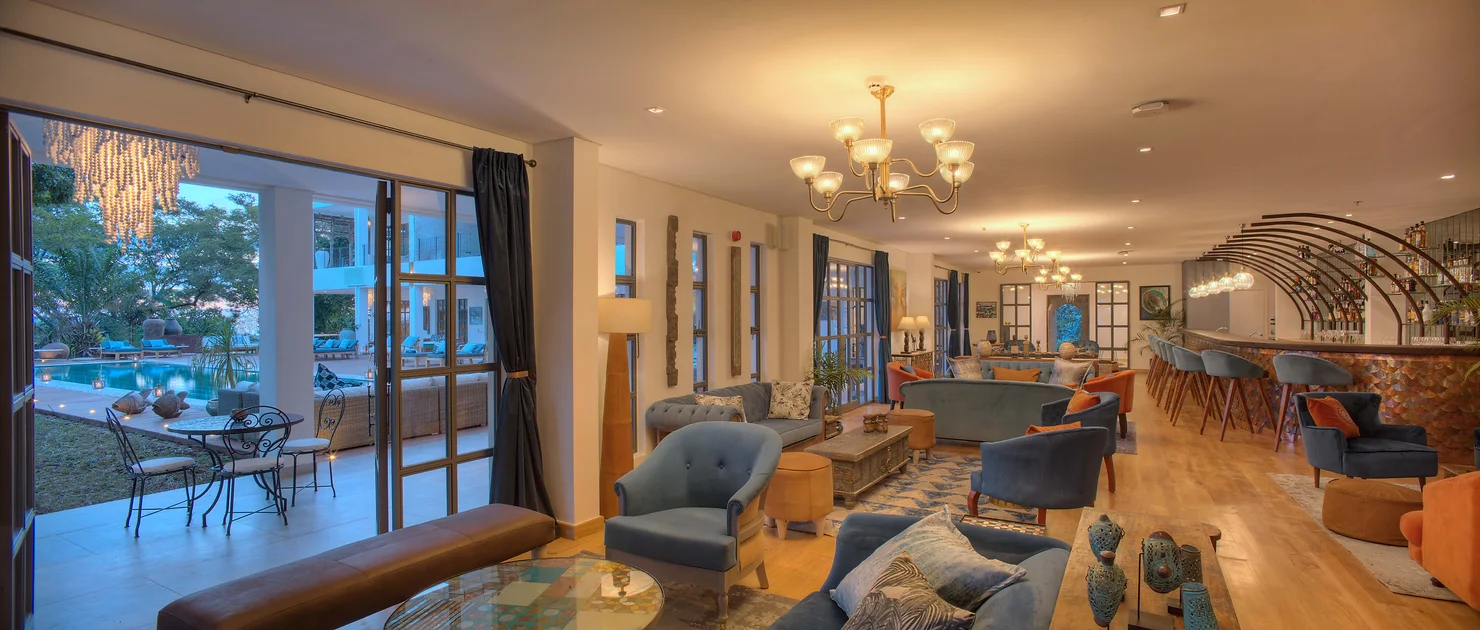 Tantalizing dining and entertainment experiences
The Latitude 0° kitchens create gastronomic delights that fuse together flavors from all corners of the world and offer an alluring array of wines curated from some of the most well-known estates in South Africa and Europe. But their gourmet offering isn't just about the food; it's also about the surroundings, the atmosphere, and the buzz of fellow diners, all combined with a service to match.
The experience is everything about where and how you decide to dine, with our main restaurant, The Other Side Club, or even the rooftop cocktail bar being some of the options. Inside or outside? Garden, pool, or lake view? Something light and healthy, a fine dining experience, or informal sharing dishes are perfect for creating connections with those with whom you are networking or socializing. All bars will concoct drinks and cocktails to satiate you while you unwind, sitting on the deck overlooking the pool, or the shimmering Murchison Bay of Lake Victoria.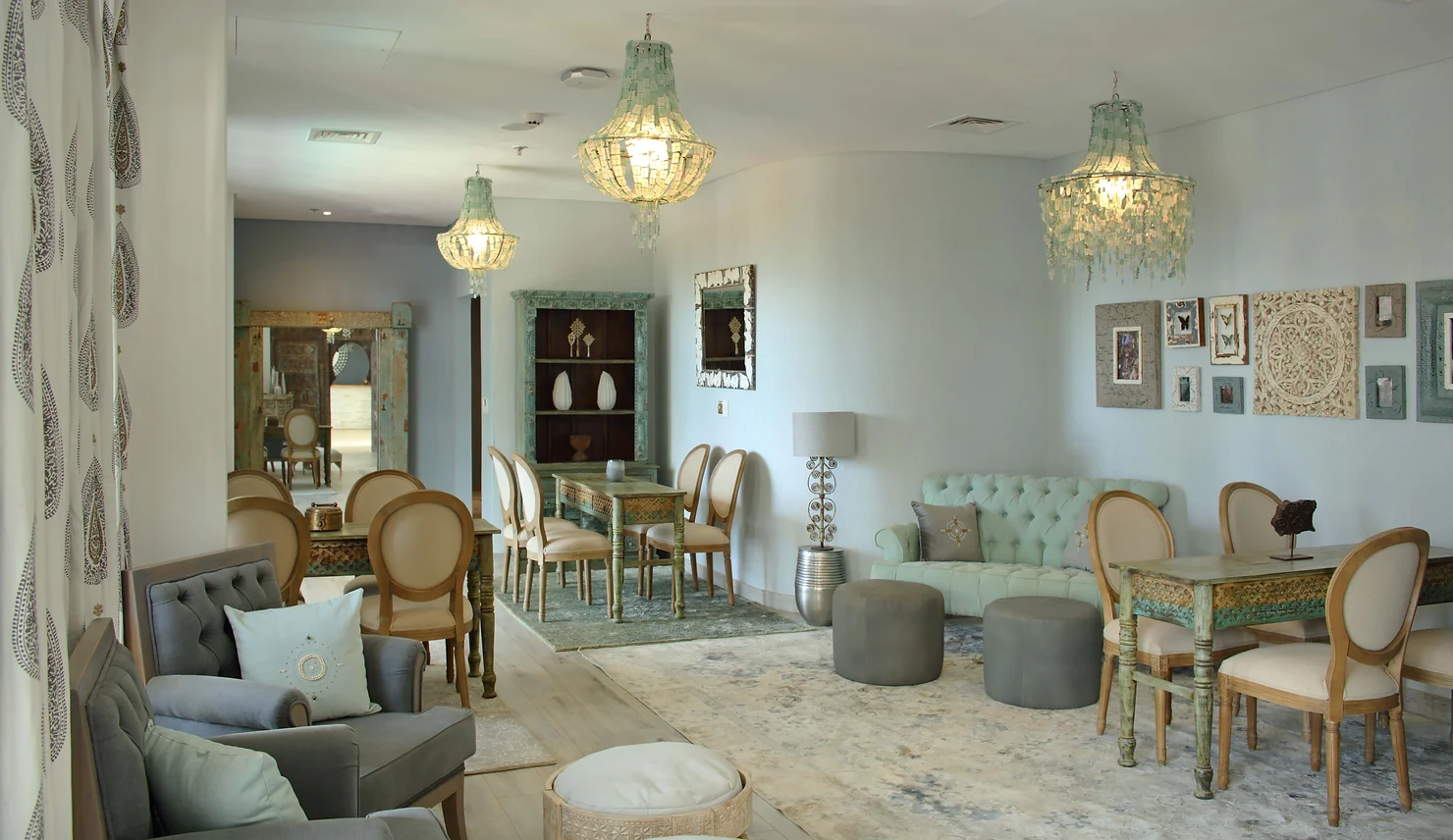 Why stay at Latitude Hotels?
The answer to this question will appeal to patrons who are always on the lookout for best-in-class experiences that invoke the spirit of welcoming African hospitality. The brand's DNA incorporates the belief that a unique African-centric hospitality group can provide the very best of experiences at a reasonable cost. Consequently, the cookie-cutting, formulaic approach which blurs brand recognition is replaced by a sustainable, exuberantly fresh series of offerings, showcasing the very best of local, each of them being unique and yet a recognizable part of a growing African brand.
Latitude Hotels believe that the success of each offer requires a strong local flavor with a contemporary feel – which means building solid local partnerships, emphasizing local art, and the expertise of the local pool of labor available. The Latitude Hotels promise is one of bespoke and personal attention, with space to stretch out in private rooms, sofas to sink into, and gardens for quiet reflection.