Savannah vegetation with wandering wildlife in the Etosha Pan, the Kalahari and Namib Deserts with captivating orange sand dunes angled against striking blue skies, and of course, the pristine waters that hit the shores of Skeleton Coast and Walvis Bay; there are countless reasons why one would want to venture across Namibia, a paradise of contrasting landscapes. With so much of the outdoors and the power of nature to embellish, historical paths to journey through, and semi-nomadic indigenous people of the Herero and Himba tribes that you may be so fortunate to learn a little more about, Namibia offers much by way of a destination that truly invokes the spirit of untainted Africa. There's so much to talk about, but for now, we bring you our 7 reasons why you should consider Namibia for a trip that offers much to do and see! Here's what we've got…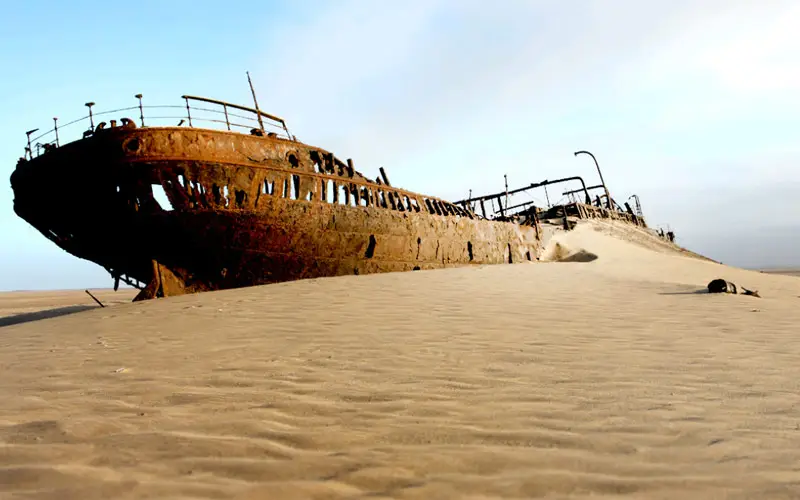 1. Contrasting landscapes like nowhere else.  
You've seen those shots of the supermodel with her dress blowing in the wind, with the ocean or sand dunes as the backdrop, and wondered where those could have been taken. Listen, if you are looking for a place to connect you with God's artistry and the processes of nature in every form, Namibia has got you covered!
Located on the southwestern coast of Africa, Namibia is bordered in its north by Angola, Zambia to the northeast, Botswana to the east, South Africa to the southeast and south, and the stunning Atlantic Ocean to the west. Namibia is a remarkable showcase of arid temperatures, deserts, canyons, flat salt pans, and savanna landscapes, all of which invoke a sense of wonderment in nature, geography, and life!
2. You can see the world's oldest desert.
The great Namib desert is indeed a vast expanse approximately 1,900 km in length. Believed to be in the region of 55 million years old, its name is derived from the Nama language, meaning "a place where there is nothing". You won't see anything though, but rather the world's highest sand dunes in the world, with the Namibia Ministry of Environment and Tourism citing that Dune 7, a 1,256-foot dune past the Tsauchab River, which runs through part of the Namib Desert – is in fact the highest dune ever recorded!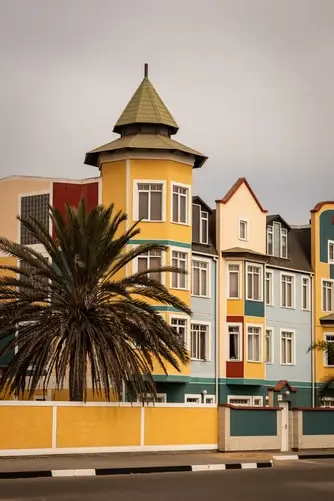 3. Behold the Etosha Pan.
The natural mineral pan coined the Etosha Pan, is believed to have first formed over 100 million years ago after the drying up of a lake there. So vast that it can be seen from space, the Etosha Pan covers 25% of Etosha National Park, which in itself offers very little by way of vegetation, save for some drought-resistant grasses and wildlife that are well accustomed to the arid temperatures of this region. Also, if birdwatching is your thing, did you know that the Etosha Pan boasts the only mass breeding ground for flamingos in Namibia?
4. Haunting, yet Instagram-worthy remnants of long-gone life-forms.
Where the desert meets the sea, Skeleton Coast could very well be called by its name because of the presence of animal skeletons everywhere along the coastline, juxtaposed with the recurring cool coastal air that creates ominous mists which drift ashore at varied intervals.  From elephant rib cages, turtle shells, whale vertebrae, and remnants of old ships, doesn't sound like something one would like to encounter while on holiday, so we would leave it to you to decide whether this scene is something that would peak your interest. It's scenic as it is provocative, and because we've given it as a reason to visit – we say go for it!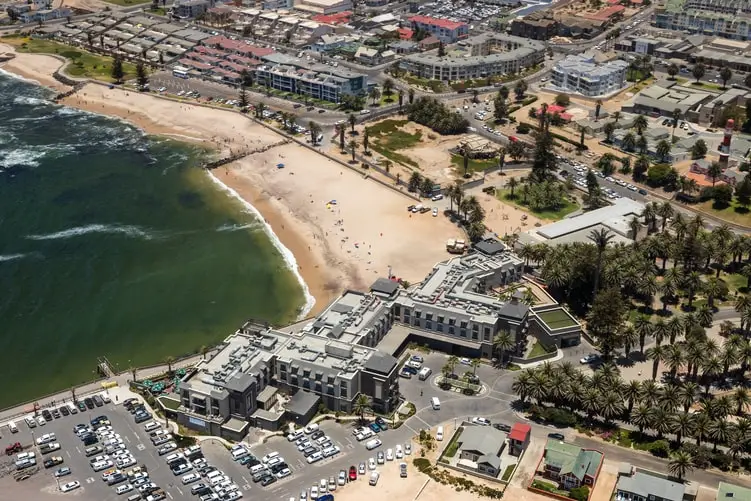 5. Cosmopolitan Namibia meets historical charm in Swakopmund
Looking to contrast a modern adventure with a journey into history. Swakopmund is still very much the coastal adventure central that carries an intriguing charm with all the colonial architecture splashed across the city. From boardwalks, restaurants, ocean-front bistros, and the beckoning call for exploration into the Namib desert and Skeleton Coast, Swakopmund feels very much like a holiday town in Germany or Denmark – except it's on the coast of Africa, which is a whole different vibe! For solo travelers and groups alike – we can guarantee you that it won't disappoint.
6. Tribes and cultures to behold.  
Nothing speaks of culture more than learning more about the indigenous groups of any one destination. Namibia's Himba people are inhabitants of the northern Kaokoveld region while the Herero call the central Okahandja area their home. Interesting are the women, who have garnered much acclaim for their uniqueness in grooming, with their signature lying in the red ochre skin and hairstyles.  Let's just say, you won't see anything like the Himba and Herero semi-nomadic way of life unless you make your way to Namibia!
7. Road trip for days
The distances from one destination in Namibia to another – are long! – with unforgiving temperatures to contend with. But, that's not to say that taking a few days to drive across the country wouldn't make for a great family adventure or time out with friends. If a road trip is on the cards for you, try starting in Namibia's capital, Windhoek, before venturing across the vast terrain into the wildlife sanctuaries of the Etosha National Park, before heading on south towards Spitzkoppe, arguably one of the most unique rock formations in the world.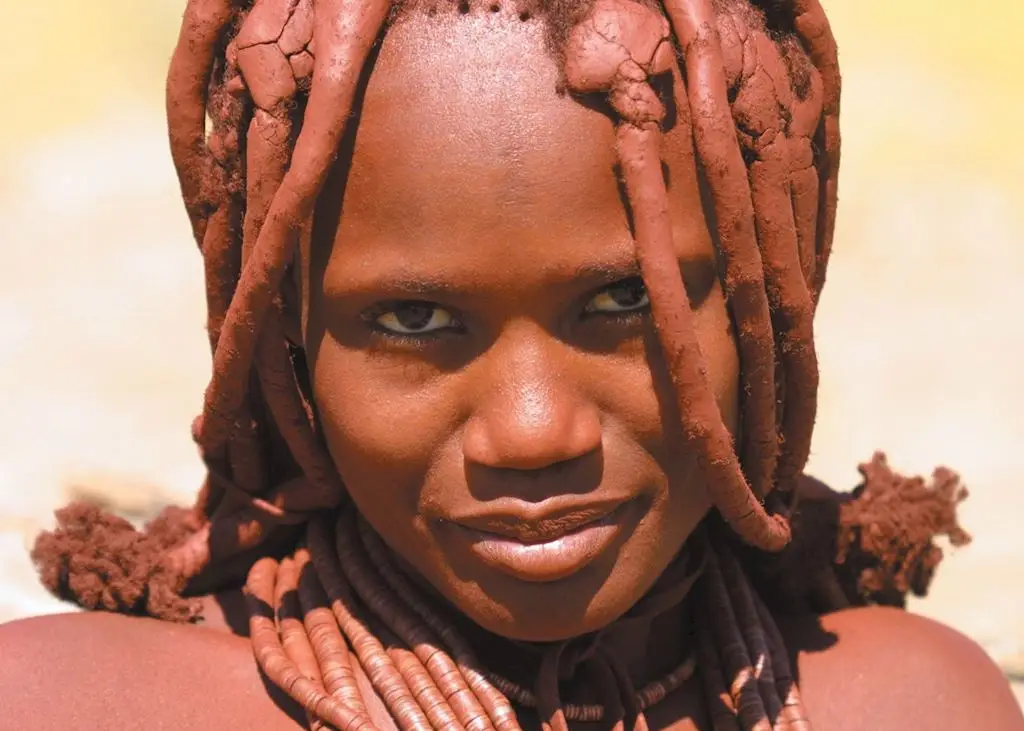 From then on head onto the coastal city of Swakopmund, tackle the famous red dunes of Sossusvlei, and spend a day or two viewing the world's second-largest canyon – Fish River Canyon, before driving back to Windhoek. We estimate a 10-day trip to cover each stop-over effectively, so pack up your camping gear or get your accommodation bookings in order, load up that 4×4, and conquer Namibia by road! You'll be back with plenty of stories to share!
So, before you consider going where you've already been before, do consider Namibia! But before you do that, you can begin by following @TravelEssenceMagazine on Instagram to get a glimpse of what an experience in the land of contrasting landscapes could look like!