The Singita experience is unmatched in its setting, design, and staff, who are all trained to offer each guest an unparalleled immersion into the grandeur that is the African wilderness during their stay at any one of Singita's properties. At Singita Grumeti, which forms part of the Serengeti Mara Ecosystem, elegant accommodations are perfectly situated, giving guests an up-close encounter with nature while overlooking the vast terrains of Serengeti National Park. The views are breathtaking and the food and wine are top-class. Singita is well-recognized as one of the most influential buyers of wine on the continent, with their wine lists having scooped many coveted awards over the years.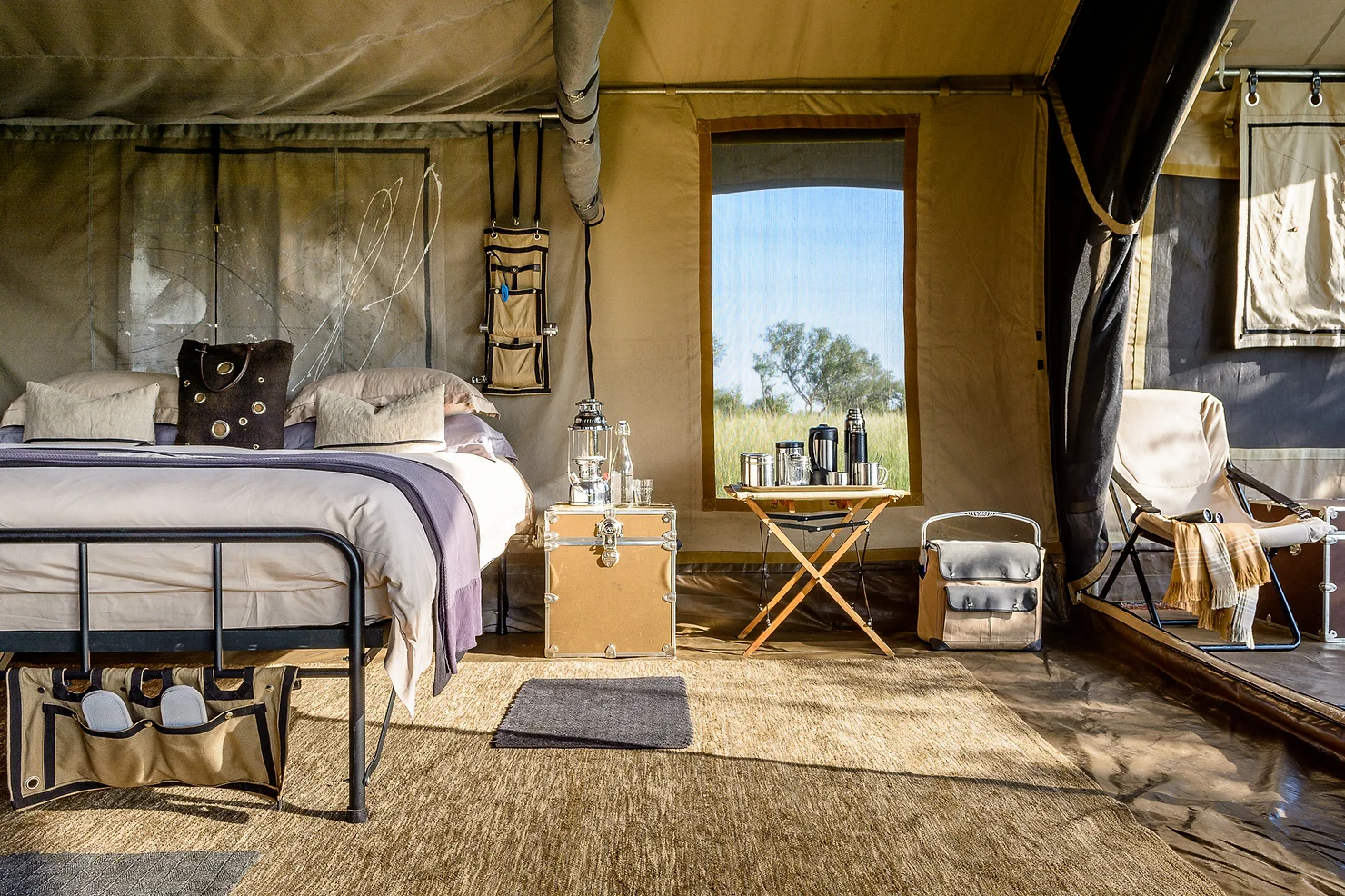 The décor and design are a refreshing interpretation of safari style and African elegance at each of the lodges and camps – all underpinned by Singita's impeccable service levels and attention to detail. Singita aims to keep adding a delightful element of surprise, enhancing the brand's acclaim as a destination as much as it is an experience in itself.
The combination of the location of their lodges and reserves, with the appeal of complete exclusivity and inimitable game-viewing opportunities, is augmented by award-winning levels of luxury. This not only ensures that Singita's offering goes above and beyond the expectations of high-end travelers but cements the brand's reputation for providing experiences that guests won't find anywhere else.
Your sanctuary when in the Serengeti
Golden threads include intuitive and seamless service; flawlessly personalized attention to detail; surprisingly limited guest and vehicle numbers in proportion to the expansive reserves; and an authentic farm-to-table food journey that's entirely homegrown – benefiting both our guests and the local entrepreneurs we support.
Within the Singita Grumeti, 4 properties ranging from private villas to luxurious tented camps are found, each one uniquely designed to provide guests from far and wide with a high-quality experience to leave an imprint in their memories.
Villas at Singita Grumeti
Singita Private Villa Collection offers seven exclusive-use villas across Africa to travelers looking to spend quality time with loved ones in a private setting, where they can experience a once-in-a-lifetime adventure together in pristine spaces.
More than just ideally located, each villa is designed with the guests' needs in mind, boasting comfortably spacious interiors with furnishings that strike the perfect balance between luxury and functionality, while exteriors branch out into nature and offer unhindered views of unspoiled Africa.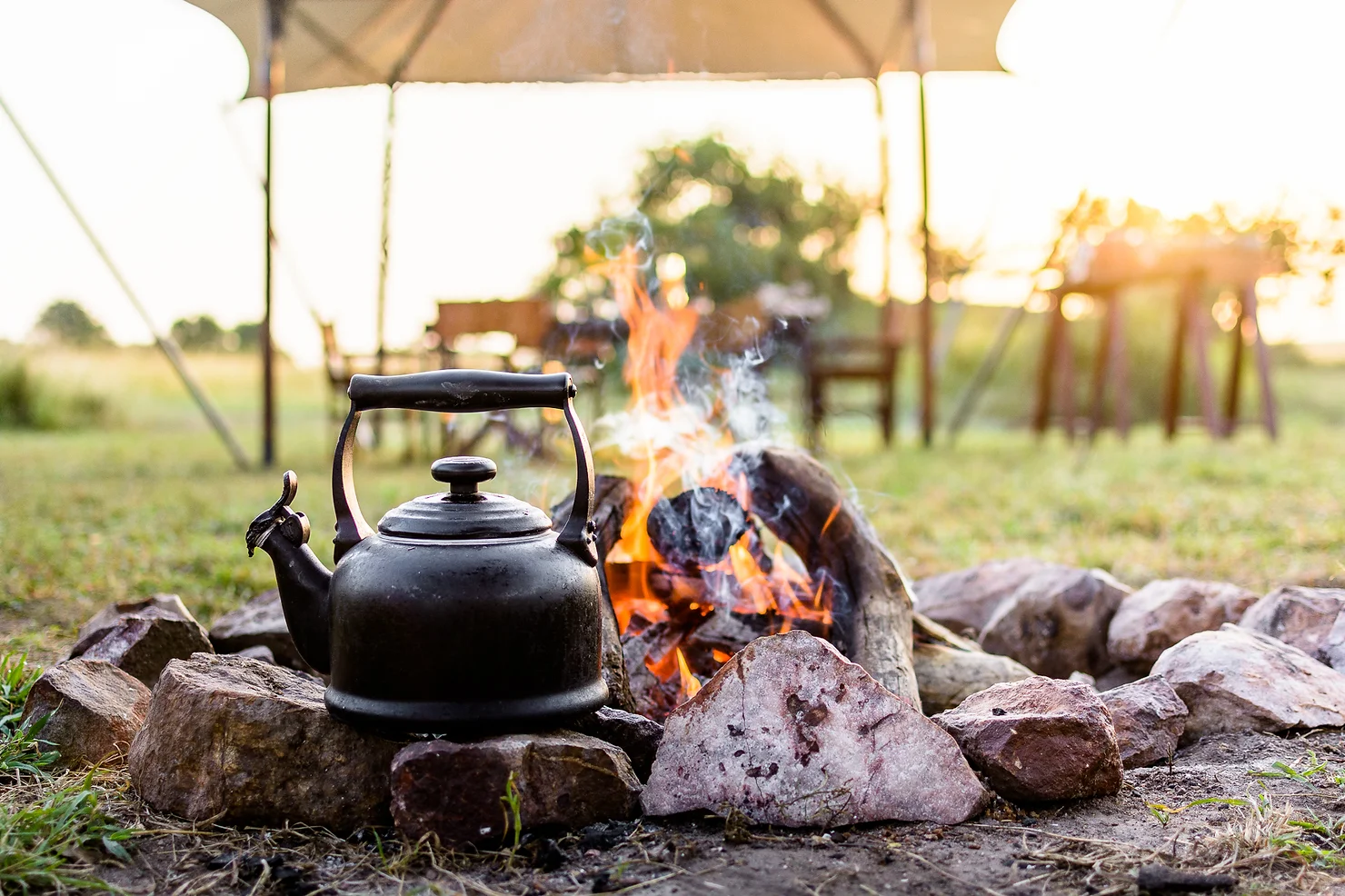 Additionally, each villa is also serviced by a full staff complement, including a chef and host, as well as a guide and private vehicle for game drives on the guests' own schedule. As is the golden standard, Singita celebrates the ongoing commitment to taking bold action in conserving threatened parts of Africa's wilderness.
Singita Serengeti House – a stunning 4-bedroom villa
Refined and opulent, this modern-African home on the slopes of Sasakwa Hill offers uninterrupted views across the Serengeti's open plains. Designed for exclusive use, there's a sense of relaxed freedom for families or friends to enjoy shared experiences in nature here. New, casual, living spaces include an eat-in kitchen and media room. All furnishings and art are exceptional, and the bedrooms and bathrooms are a decadent oasis.
For those that must exercise even while on holiday, a fully equipped gym is available, adjacent to the extended outdoor space, and a brand-new tented spa suite at the updated tennis pavilion. A 25-meter lap pool, outdoor dining decks, and fire pits provide intimate interactions with a busy water hole in clear view. Private staff, including a full-time guide and dedicated vehicle, ensures an easy, flexible rhythm to each itinerary with tailor-made activities and meals.
Singita Explore – 6 tents to immerse you in the outdoors
A private-use camp set up on the plains of the magical Serengeti – this is viewed by many as arguably, the most unfiltered yet luxurious tented camping experience in Africa. It's camping but without having to forfeit the creature comforts or attentive service that are intrinsic to a Singita experience. Singita Explore is particularly appealing to those in search of an opportunity to connect up close with the earth and wildlife in a way they have never done before. Set up based on the requirements of each booking, the camp offers a maximum of six 1-bedroom tents configured to suit each group.
Singita Sabora Tented Camp – Modern interpretation of classic East African safari
Reopened in September 2020 and set in a 350,000-acre concession in the Serengeti plains of northern Tanzania, Singita Sabora Tented Camp has captivated guests for more than a decade with its stellar location. The lodge's extensive redesign is a modern interpretation of luxury tented safaris while retaining the quintessential elements of a romantic experience under canvas. The new, forward-thinking camp features sophisticated details such as hand-stitched leather finishes, as well as durable canvas and campaign furniture, and it echoes the unmistakable spirit of classic East African adventures combined with an intuitive simplicity.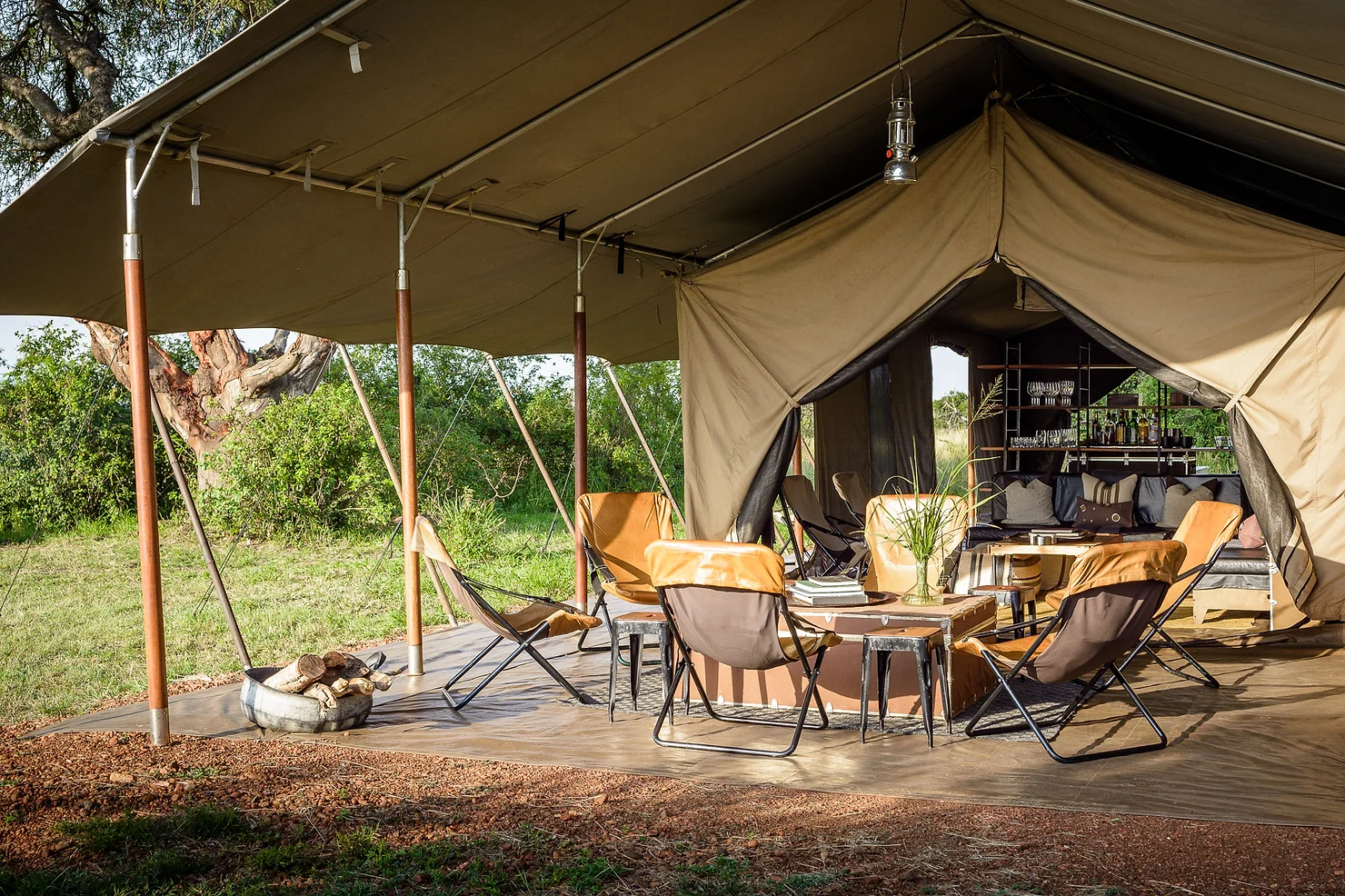 With added comforts such as private meditation decks and secluded outdoor salas with shaded daybeds, the new camp is now set even closer to the ground. Guests can spend languid afternoons reading on their decks, idly watching games passing by, and immerse themselves in Sabora's unrivaled setting. With not much separating them from the bush, every sight, sound, and smell is amplified, maximizing the thrill of this tented experience.
The Singita Promise
Singita's lodges and camps are truly symbolic of the meeting of luxury and untainted wildlife encounters. The brand prides itself in its ongoing recognition as an ecotourism pioneer, founded on an enduring 100-year purpose to preserve and protect large areas of African wilderness for future generations. Adventurers are invited to connect with Singita's vision, seeking individually tailored long-stay packages that will fulfill their needs as travelers looking for undiluted space and time, and the opportunity to unwind and restore their most precious connections – with loved ones, themselves, and the unspoiled wilderness. The Singita promise is undoubtedly, one that begins with a carefully curated itinerary, slated to provide guests with private access to Africa's most sought-after sanctuaries.
To learn more about Singita's lodges, tented camps, and conservation efforts, visit www.Singita.com