Soweto, an infamous township situated in the Gauteng Province of South Africa, has evolved from what was once a temporary neighborhood for gold mine workers in the late 19th century, into one of the most popular tourist spots in Johannesburg today. Take a trip to Soweto and experience the history of South Africa and the beauty of its culture in it most authentic form.
The History of Vilikazi
Soweto, an acronym for South Western Township, became a ghetto where black people were forced to live during the apartheid, as they were not allowed to live anywhere else. Soweto's Vilikazi Street is one of the most popular neighborhoods in South Africa and is known as the former home of the two 'bulls', the great Nelson Mandela and Bishop Desmond Tutu, both of whom are Nobel Peace Prize winners. 
According to a Zulu saying, two bulls cannot be found in the same kraal, yet these two icons defied the odds as they were at one point both living in this humble neighborhood of Soweto while fighting apartheid side by side. Today Soweto, though still home to many poor South Africans, has become a hub of tourism, luring thousands of tourists from around the world every year.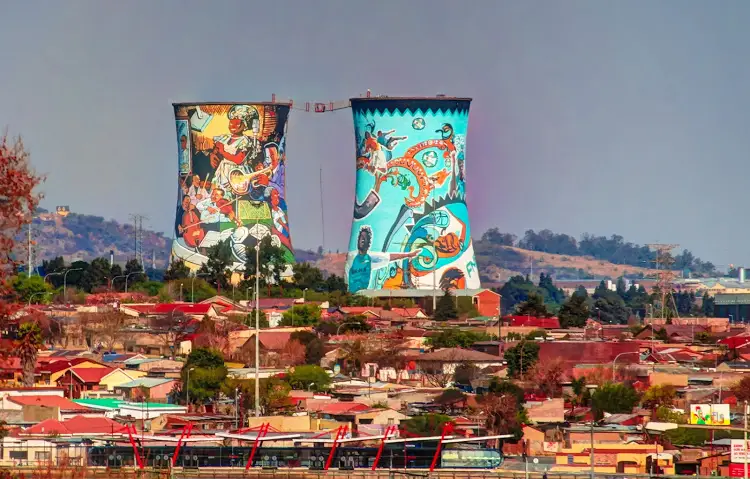 This street, named after Dr. Vilakazi, the first black person to be a lecturer at Vitz University which is a popular institution of higher learning in the heart of Johannesburg's central business district, has come to epitomise black excellence, particularly because of the manner in which it takes visitors on a journey through significant history. Situated right by the corner of Vilikazi Street, is the home of Nelson Mandela, now known as the Mandela Family Museum.  This humble abode is now a world heritage site and museum for people to explore and revel in the history of Nelson Mandela, who he was as a father, husband, community leader, and ultimately the first black President of South Africa.
But before he became a world-famous figure, he lived in this humble 3-roomed home with his wife Winnie Mandela and their two daughters. Winne also played an important part in the struggle against the apartheid by keeping her husband's legacy alive while he was in jail, while also facing imprisonment and torture. In this home, two iconic figures emerged and took apartheid head-on, and won.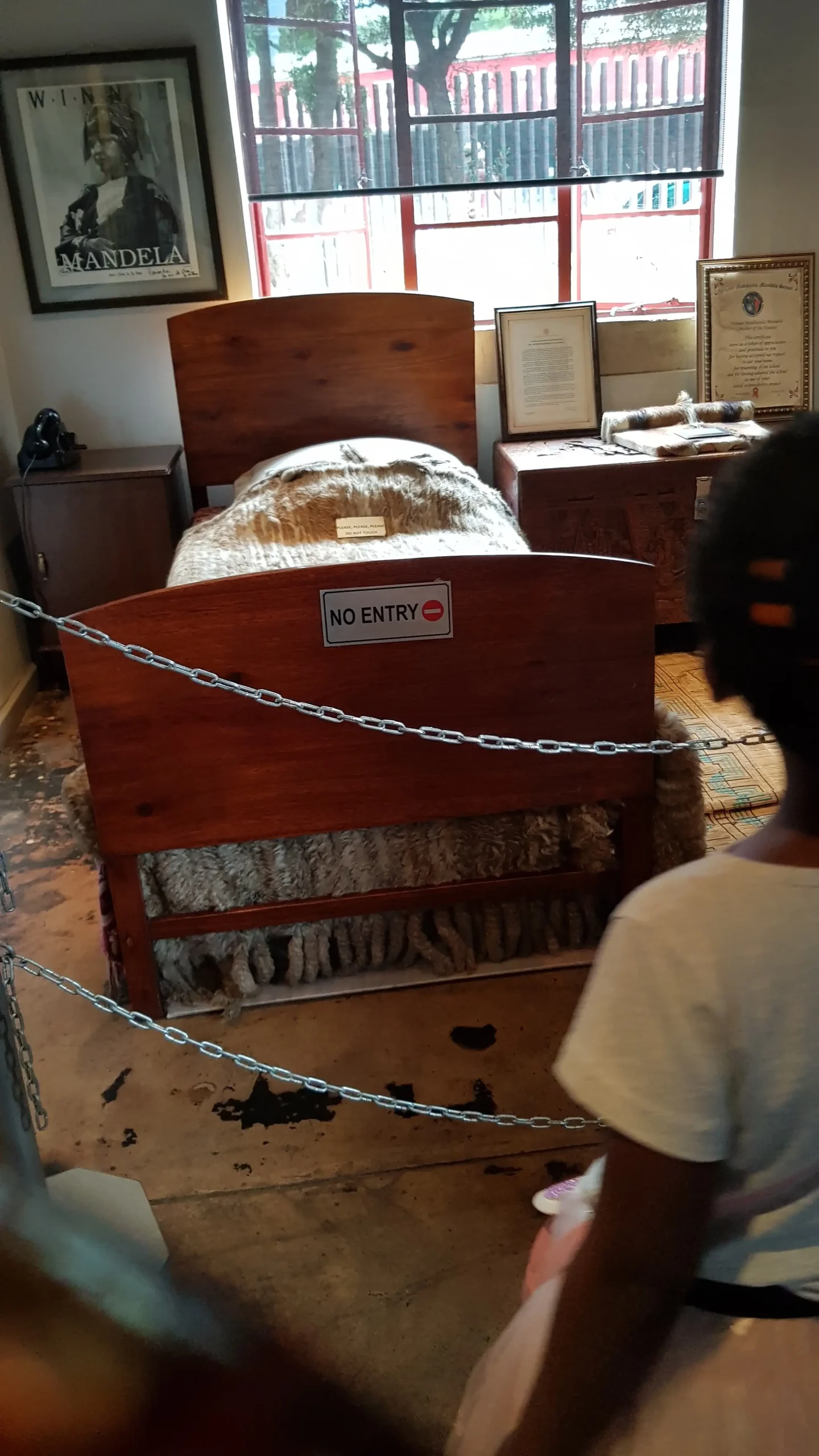 As you move around the house, you really feel the history of the home, as your imagination sees the shadows of this beautiful family moving around, enjoying the good times, and enduring the bad. The home looks untouched, with Nelson and Winnie's bed still in its place, covered with a special animal hide that belonged to Nelson, which symbolized royalty, as he was the son of a chief.  From that to the marks on the ground in the living room that show signs of a wall that once stood, built by Winnie for protection from bullets. One gets goosebumps as they move around the house with the tour guide who describes each event meticulously and each feature in the house. One leaves the house with even greater respect for the Mandela family and what they endured during the fight for freedom – not only for them but for the black people of South Africa.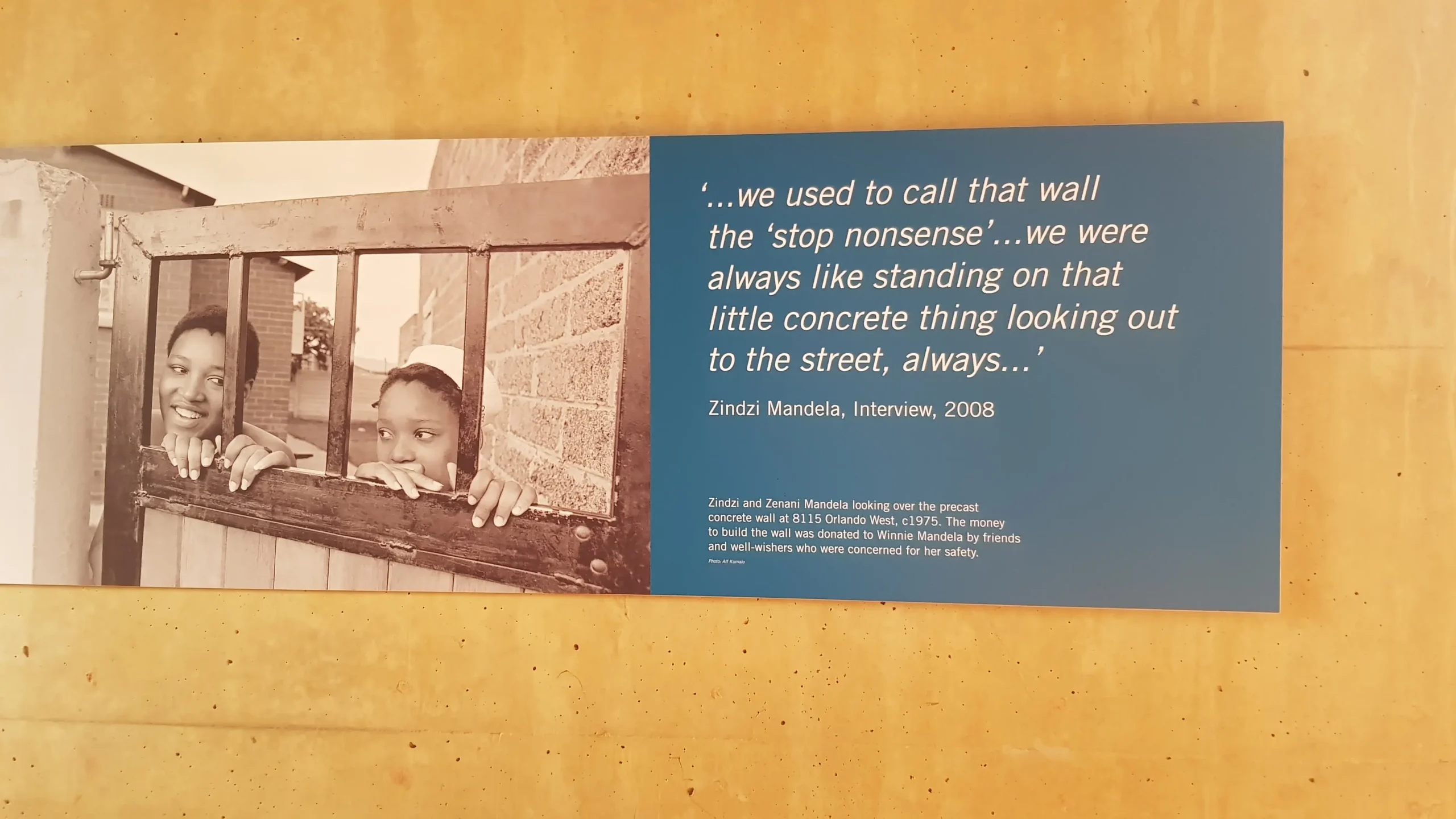 The Creative Hub of Vilikazi
Vilikazi Street, what was once the focal point for the uprising against apartheid, is now a hub for black-owned businesses as well as job opportunities for locals. As you arrive in Vilikazi Street, you are greeted by vendors selling fashionable hats and other clothing items that are handmade in colorful African materials. The entire street is lined with restaurants and bars that bring an uber-authentic vibe to the area.    
Enjoy a heartwarming meal of pap (a local staple meal made from maize flour) and shisa nyama (barbecued meat) and more unique African dishes. These establishments are owned by the locals and showcase South African culture at its best. Moving closer toward the Mandela home, you'll find a market inundated with colourful bangles, necklaces, and other fashion items made from African beads and material in the most creative way. The market is truly a treat for the lover of curios and handmade pieces, as anything from wooden crafted pieces and beautiful artwork can be found, made by creative entrepreneurs who sell to tourists as a keepsake.  What's a trip anywhere without something you can take back to your home country to help you a story.   
In touring the Mandela House, you will notice that the guides are young black locals who tell the story so passionately as if they were telling one of their own family. They guide you through the house strategically, explaining the significance and symbolism of part of the house, thus giving you a greater appreciation of the home. Outside the Mandela Family Museum, you will find traditional dancers putting on an authentic show and entertaining tourists for money, presenting you with an opportunity to support local talent while learning a little about their culture.
Travelling through Soweto is an emotional yet humbling experience. Seeing young black creatives showcasing their products and dancers showcasing their talent is a real treat. As you wander around the township and see the different sites and art pieces situated all around the area, there's an air of sadness of what apartheid was that captures you unexpectedly. By visiting sites such as the Apartheid Museum and the Hector Peterson Memorial, you can hear the untold stories that have been passed down from generation to generation. 
But then Soweto offers a little adrenaline too! Once you have taken in all the history you can muster, experience the fun and thrill of Soweto by bungee jumping at the Orlando Towers. The former coal-fired power station was repurposed into an extreme sports site.  Experience adrenaline-pumping activities such as rock climbing, indoor skydiving, and of course, bungee jumping.  
When you visit Vilakazi Street, you feel like you are home, as the locals are so welcoming and ready to entertain you, feed you, sell you their handmade wear, give you a lesson in history and so much more; leaving an imprint of 'ubuntu' on one's soul. After tasting the food, visiting the sites, and dancing in the street, you'll take home memories of a time well spent in South Africa to last a lifetime.