Discover an array of unlimited activities for the entire family at this all-inclusive Ras al Khaimah Resort.
The Rixos Bab al Bahr Resort in Ras Al Khaimah offers guests an array of unforgettable activities to enjoy, including exciting water sports, tantalizing culinary delights, and serene and relaxing wellness retreats. No matter what your interests may be, there's something for everyone to enjoy at this fun-filled family resort.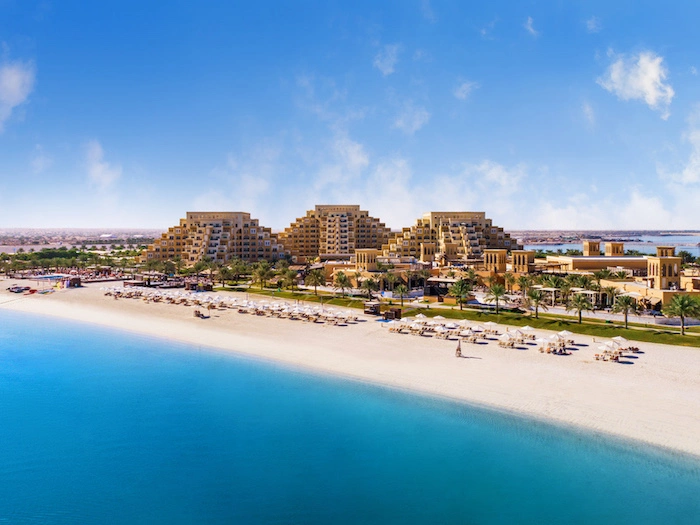 Calling all adventure-seekers and water enthusiasts! Get ready to dive into an ocean of excitement at Rixos Bab al Bahr!  With a thrilling array of water sports to choose from, including heart-pumping jet skiing, awe-inspiring parasailing, and serene paddleboarding, you'll be spoilt for choice. Plus, with expert instructors on hand to guide you through every step, you are sure to have a safe and unforgettable experience. Don't miss out on the ultimate aquatic adventure.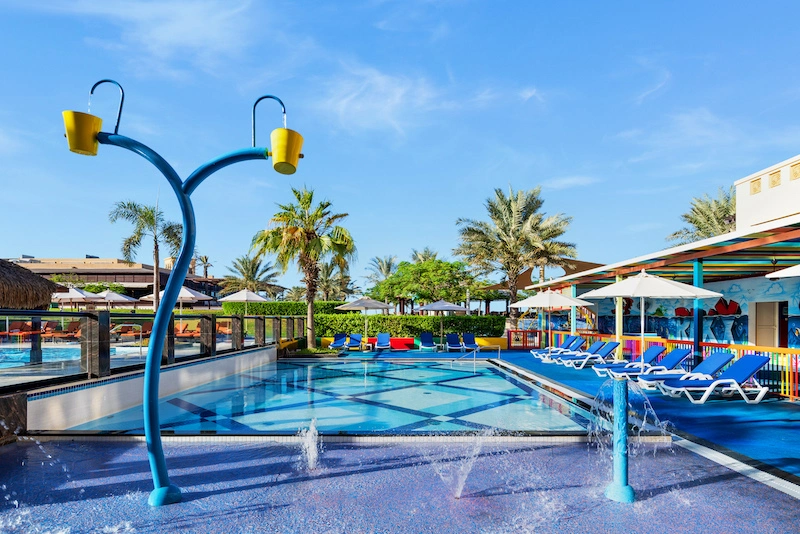 Embark on a culinary adventure like no other at Rixos Bab al Bahr! The resort is home to 14 restaurants and bars comprising an incredible selection of international cuisines that will tantalize your taste buds. Savour the delectable flavours of Turkish, Italian, Japanese, and more, all expertly crafted by the resort's world-class chefs. Your taste buds are in for a treat! With the resort's all-inclusive offerings, you can experience all 14 outlets in a worldly culinary fare
Are you ready to discover the ultimate relaxation and rejuvenation experience? Look no further than Rixos Bab al Bahr's state-of-the-art spa and fitness center.  Indulge in a range of luxurious and therapeutic treatments, including heavenly massages and revitalizing facials, administered by the resort's expert therapists. Let your worries melt away and feel your body and mind restored to their natural state of bliss. At Rixos Bab al Bahr, the journey to wellness begins now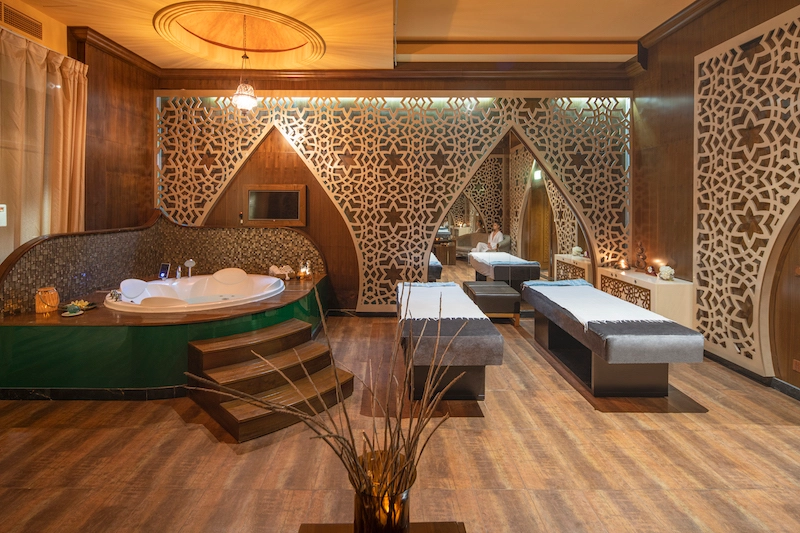 Attention all parents, especially those looking for the perfect family getaway that will keep your kids entertained and happy while you enjoy some well-deserved relaxation. Look no further than Rixos Bab al Bahr's Kids and Teens Clubs! The resort's action-packed clubs are bursting with an exciting range of activities, from creative arts and crafts to high-energy games and sports. Highly trained staff are on hand to take care of little ones and teenagers so the grown-ups can finally kick back and unwind, knowing that their kids are having the time of their lives. At Rixos Bab al Bahr, family fun is their top priority!
Experience show-stopping entertainment that will leave you breathless, as the resort brings the most talented artists to their stage for an unforgettable experience. Guests can immerse themselves in a variety of electrifying performances, from thrilling concerts to enchanting dance shows. Each night, Rixos Bab Al Bahr's world-class events promise to transport guests to another realm of excitement, leaving them with memories that will last a lifetime.
Rixos Bab al Bahr provides a wide variety of choices to cater to every taste. Whether you seek a serene sanctuary or a plethora of engaging ventures to share with your loved ones, Rixos stands as the ultimate getaway. You can bask in an array of boundless options and create lasting memories all at once.