A Spotlight on Evie Ndhlovu – Community Development Specialist, East & Southern Africa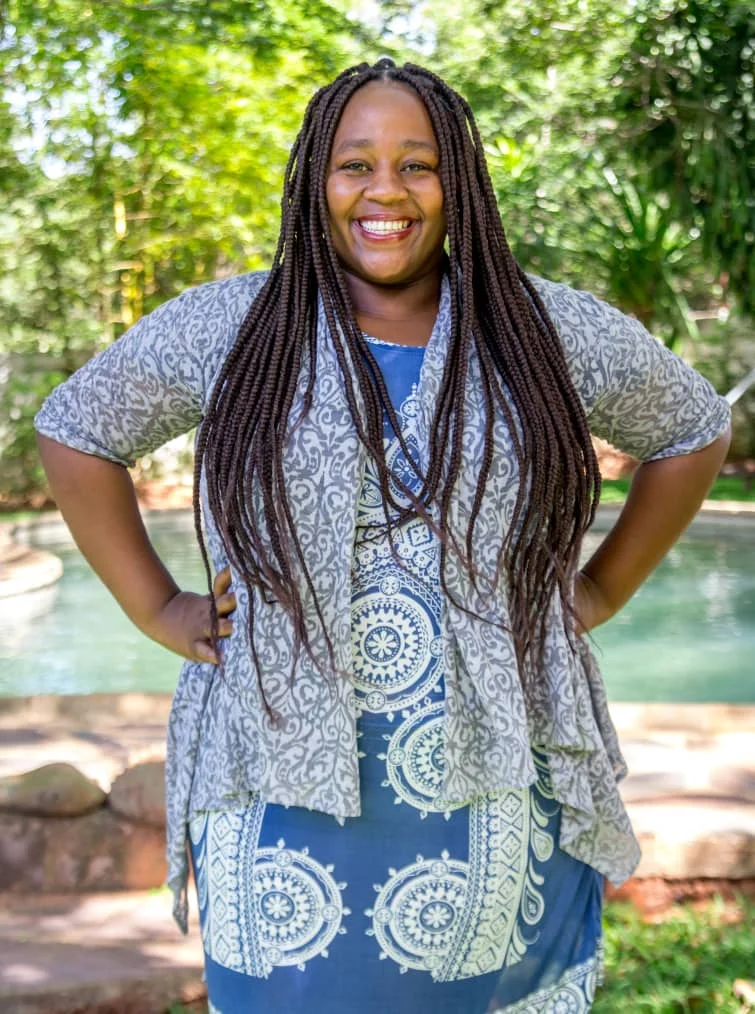 Zimbabwean-born Evie Ndlovu is a woman with a passion for community development and indigenous tourism. From a very young age, she was actively engaged in social work and progressive roles that later saw her pursuing a career in community service. A holder of a degree in Economic Development and Management from Monash University in South Africa, and currently pursuing a Master's degree in Global Development, Evie has over the years discovered that her truest fulfillment lies in promoting and fostering sustainable tourism and micro-economical business training for indigenous entrepreneurs. Describing herself as an activist for gender-based equality, she has dedicated her time to involvement with key organizations that are firm in raising awareness and aid for young women and children in Zimbabwe. Evie believes that there are very few problems in life that can't be fixed with a smile or a hug.
Where the story began with Planeterra
Established in 2003 by global adventure travel company G Adventures Bruce Poon Tip, Planeterra Foundation is a non-profit organization that has contributed millions of dollars towards projects in areas of social enterprise, healthcare, conservation, and emergency response. And so this naturally became a great fit for Evie, as there was a strong alignment between her need to pursue her passion, and Planeterra's dedication to ensuring that local and indigenous communities would truly benefit from tourism through business training, conservation activities, and integration into the tourism industry.
Today, Evie works as the Community Engagement Specialist for Planeterra, whose entire footprint spans operations in Canada, the United States, Thailand, Zambia, Costa Rica, Guatemala, Italy, India, and Peru. With frequent travel in the field, Evie is responsible for East and Southern Africa, yet her team's efforts contribute towards the outputs of an entire global community – including in-country partners, G Adventures' global staff, the board, and advisors, who are all integral to the success of their work in Africa.
Planeterra simplified
Planeterra currently boasts 85 projects all over the world across 6 continents, all of which have helped thousands of people benefit from tourism. With trillions of dollars spent yearly on travel, most local and indigenous communities find themselves not receiving money from the tourism activities in their countries, and so what Planeterra does is look at methods in which travel is carried out sustainably and in a way that benefits local communities.
"Planeterra projects directly meet the needs of travelers and are driven by market demands" cites Evie when asked to elaborate on Planeterra's mandate.
"All projects fall within one of the following categories: Meals and Food, Tours and Experiences, Handicrafts, Accommodation, and Transportation. By providing capacity training, catalyst grants, and connecting partners to a market partner, Planeterra has been able to provide a foundation of customers for projects, making them successful and sustainable in the long term," says Evie.
Making an Impact in Southern Africa
Planeterra currently has partnerships with 13 Social enterprises in 10 different African countries, and through those partnerships, over 10 000 lives have benefitted directly and indirectly. The organization's social enterprises are uniquely designed with the tourism value chain in mind, such that businesses become self-sustaining through an already existing customer base of travelers. Where other development models typically generate positive results over a 3-5 year horizon, Planeterra has witnessed positive returns within the first year and proudly, in the case of some of their earliest projects, there's been steady year-on-year growth for over a decade.
"What we thrive for is to ensure that a large portion of the money spent by tourists remains in the hands of local people and by doing so we start to see local communities grow and tourism being a force for good," shares Evie.
"Take for instance the Victoria Falls-based Lusumpuko Women's Club, where 29 women and their families, and a total of 200 community members, are benefitting from our collective efforts. When Zimbabwe experienced the world's worst case of inflation in 2008, many of the country's inhabitants struggled to meet the basic needs of their families. Today, approximately 95% of the population of Zimbabwe is unemployed and either partake in informal work on contracts or in subsistence farming. However, there is a growing movement for those with skills in trades to form cooperatives to create thriving businesses, and this is where organizations such as Planeterra can contribute toward positive impact," Evie weighs in.
Planeterra partnered with the 20 members of the Lusumpuko Project to create a cooking demonstration and meal for G Adventures travelers who visit Victoria Falls. Starting off as a cooperative that involved rearing chickens and providing catering services for local churches and events, the group is thriving with the task of creating traditional meals, much like their mothers and grandmothers used to prepare.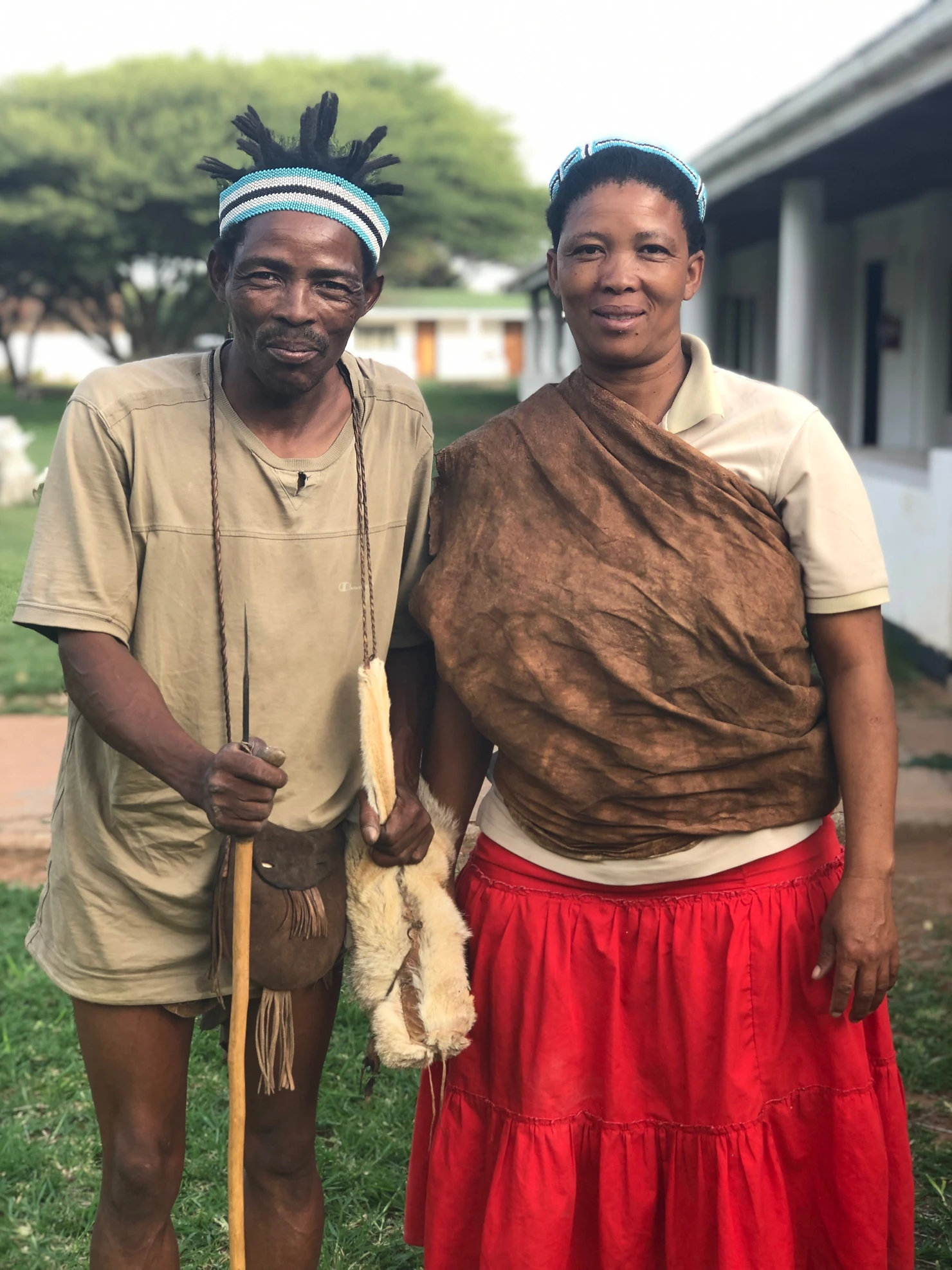 Not only are they rediscovering this cultural history, but through this project, the women are bonding as friends, each playing a critical role in empowering one another. Harnessing the tourism industry in this small town has helped the women of Lusumpuko to provide for their families, with Planeterra having also given the cooperative a grant to kick-start their traditional meal demonstration, to ensure the group has the capital injection it needs to grow their collective enterprise.
Planeterra Footprint in East Africa
Over in Monduli, Tanzania, Planeterra in collaboration with G Adventures has helped create a community tour alongside partners at the Maasai Stoves & Solar Project. This is the first revenue-generating program, with each visit led by an all-female engineering team, which takes travelers to experience the air quality of a boma (homestead) with and without a clean cookstove. The tour pays for the cost of a new stove in the home that does not have a cookstove. A new stove installed in a family's home removes 90% of indoor smoke pollution. Along with the stoves, the entire boma also receives solar power, increasing security and safety in the homes.
"Our project partner works closely with Maasai women to incorporate their ideas into the stove construction. Through a training course, we've seen women become experts at the stove and solar panel installation in their villages and neighboring villages," says Evie as she chronicles the successes of the Masai Stoves & Solar Project.
"So far, the Maasai Stoves & Solar Project has trained 75 women and installed 750 stoves in over sixty Maasai villages across the Serengeti. G Adventures trips have supported over 200 of the stoves installed, with each new stove removing 90% of indoor smoke in a family's home," she adds.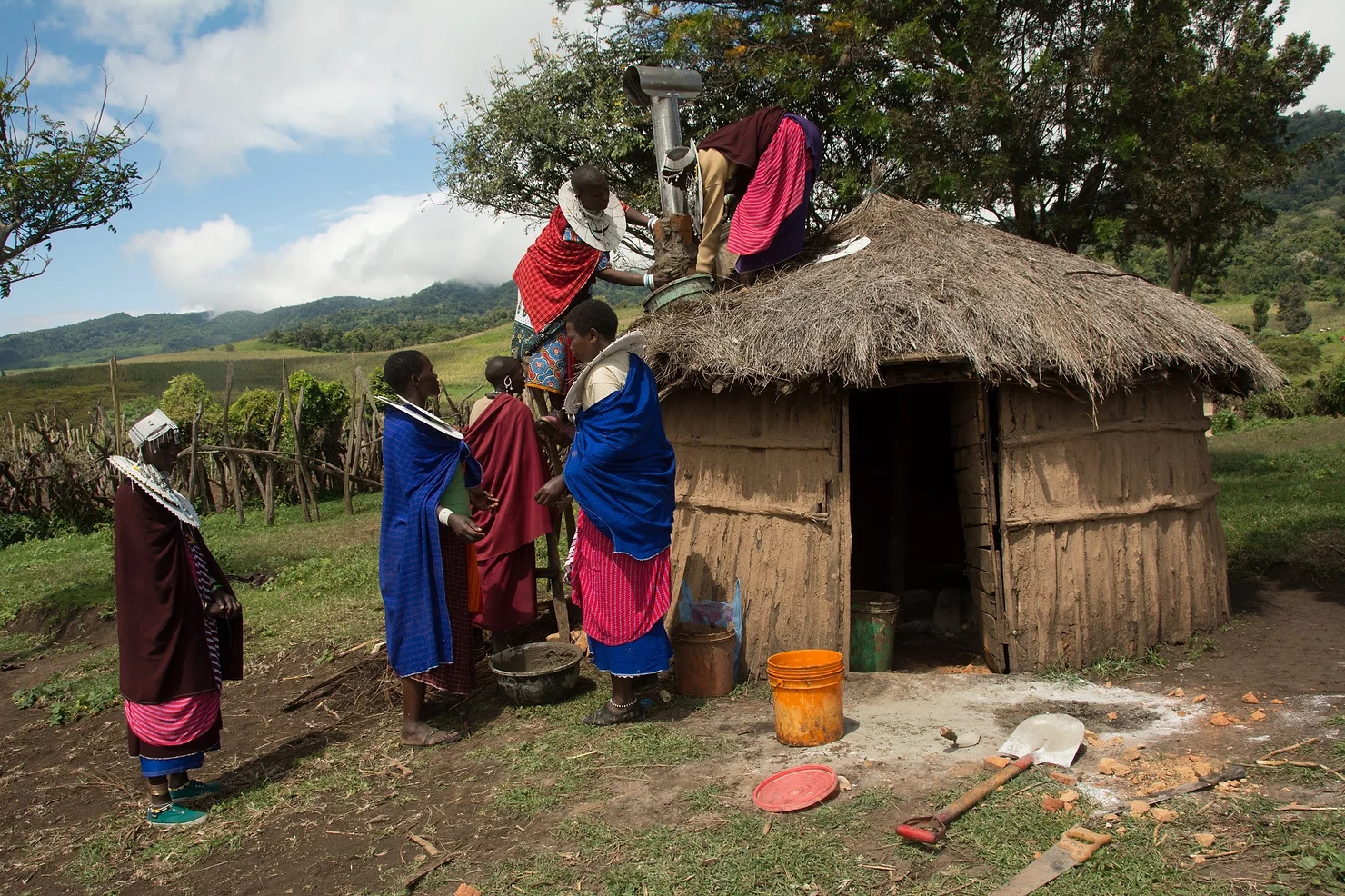 Evie Ndlovu has been at the cusp of Planeterra's growth as the organization continues to build its impact across the continent through working with local partners in over 40 countries.
"Our community partners are local nonprofits, grassroots community organizations, and existing social enterprises. Our local partners are working directly to empower women, youth, communities, and the environment through travel. I like to say I am privileged to be able to contribute towards Africa's diverse tourism opportunities through the work we do at Planeterra, as it is a good combination of adventure and purpose," Evie concludes.
The progressive role of social tourism in Africa
The benefits of tourism to local communities are immense, as they not only connect tourists to the people, experiences, heritage, and culture of destinations but on a more granular level, truly contribute to the livelihood and strengthening of communities. Tourism can be credited for the commercialization of culture and access to natural tourism assets as well as a destination's artistic landscape. The call remains for more global organizations to help give locals a sense of pride in their customs and available experiences in their communities, while simultaneously addressing social gaps through revenues generated from travel, tourism, and leisure experiences.