There is no doubt that a visit to the unique islands of Maldives is unforgettable. Not only because 99 percent of this tiny nation is ocean, but simply because of its outstanding beauty.
The explorer and archaeologist Thor Heyerdahl, famous for his Kon-Tiki expedition and historical discoveries in the Maldives sums it up perfectly in his book "The Maldive Mystery":
"That afternoon we passed the most beautiful palm islands I have ever seen. With the sun low on our starboard side, it threw a glowing sidelight on the tiny islets, which seemed to float by like flower baskets … Under the spell of this picture of an earthy paradise, I made an entry in my notebook that the Maldives are even more beautiful than any of the coral atolls in Polynesia."
Heyerdahl was not the last one to fall in love with the islands. Prince William and his wife Kate enjoyed the islands in 2014 and Celebrities like the Beckham family, Kate Moss, and countless Hollywood actors like Leonardo DiCaprio, Tom Cruise, and Milla Jovovich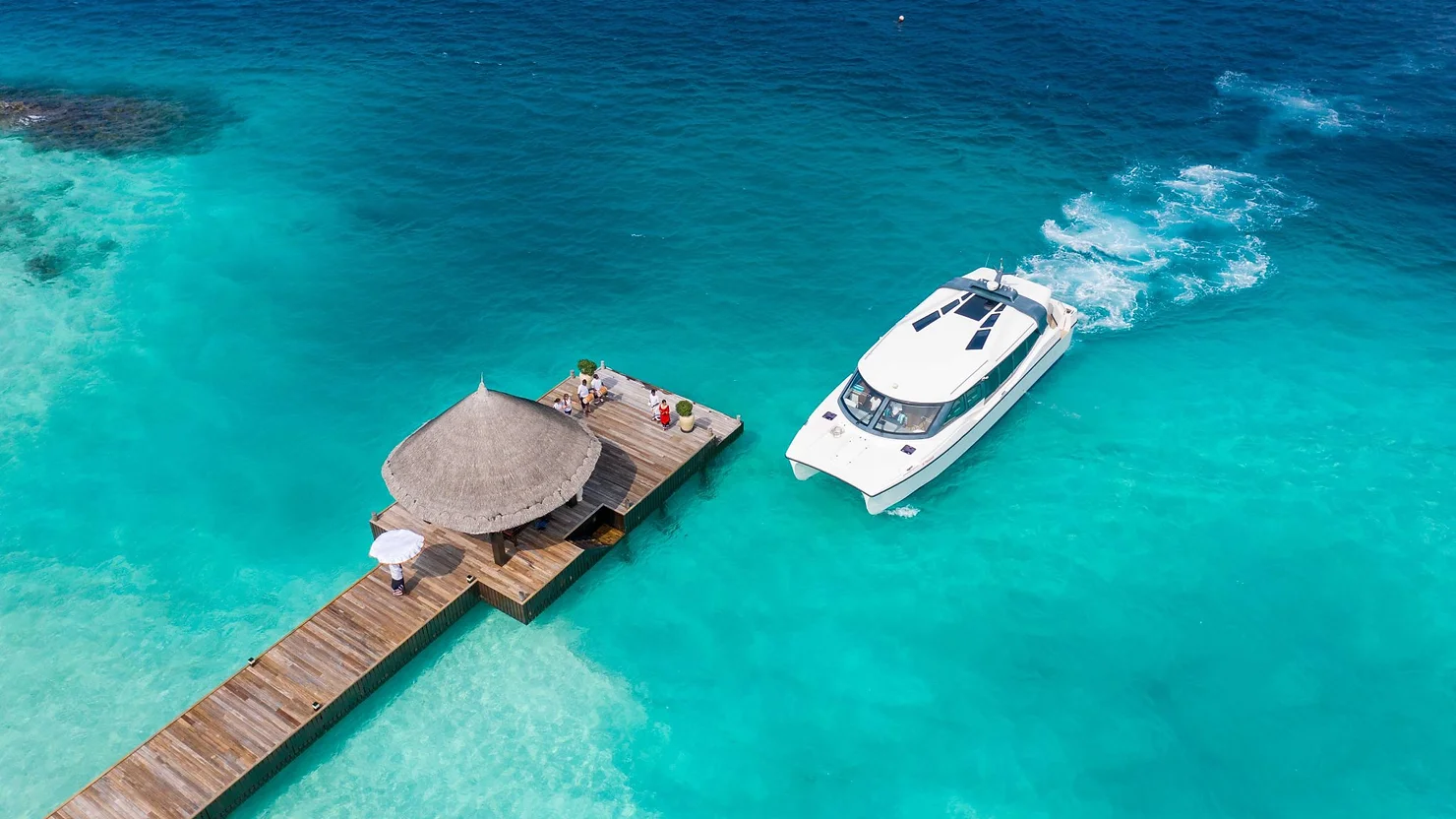 In 2023, Bolifushi Island will be the center of a conscious balance between wellness and indulgence with the resort's healing 'Wellness Your Way' journeys that are designed to blend healthy practices with a quintessential Maldivian holiday experience. The program offers three brackets—Wellness Seeker, Wellness Rendezvous, and Wellness Rejuvenation—to suit the individual guest's desired holistic goals.
ELE | NA, which stands for Elements of Nature, creates spa and wellness experiences inspired by the elemental energies of wood, fire, earth, metal, and water. The international spa company is part of the Atmosphere Hotels & Resorts brand, and they have teams of experts in all their global resorts combining local healing traditions with international spa treatments for holistic healing journeys that leave guests feeling rejuvenated and refreshed.
Unpacking the Ele | Na Ethos
The ELE | NA Elements of Nature Spa and wellness centers focus on Ayurvedic principles of holistic nutrition and well-being by infusing the five natural elements—earth, water, wood, metal, and fire—to create epic journeys of healing. The wellness center at OZEN RESERVE BOLIFUSHI Maldives is equipped with the expertise of an ayurvedic doctor and specialists, holistic therapists, energy healers, movement and wellness experts, and nutritional professionals. Whatever the guests' end goals relate to healthy living, the ELE | NA team curates an apt wellness journey, specific to each of them. This includes conscious meal plans, plant-based menus, and a passionate home care team to provide wellness mindset mentoring so guests follow through with their holistic practice even after the retreat is over.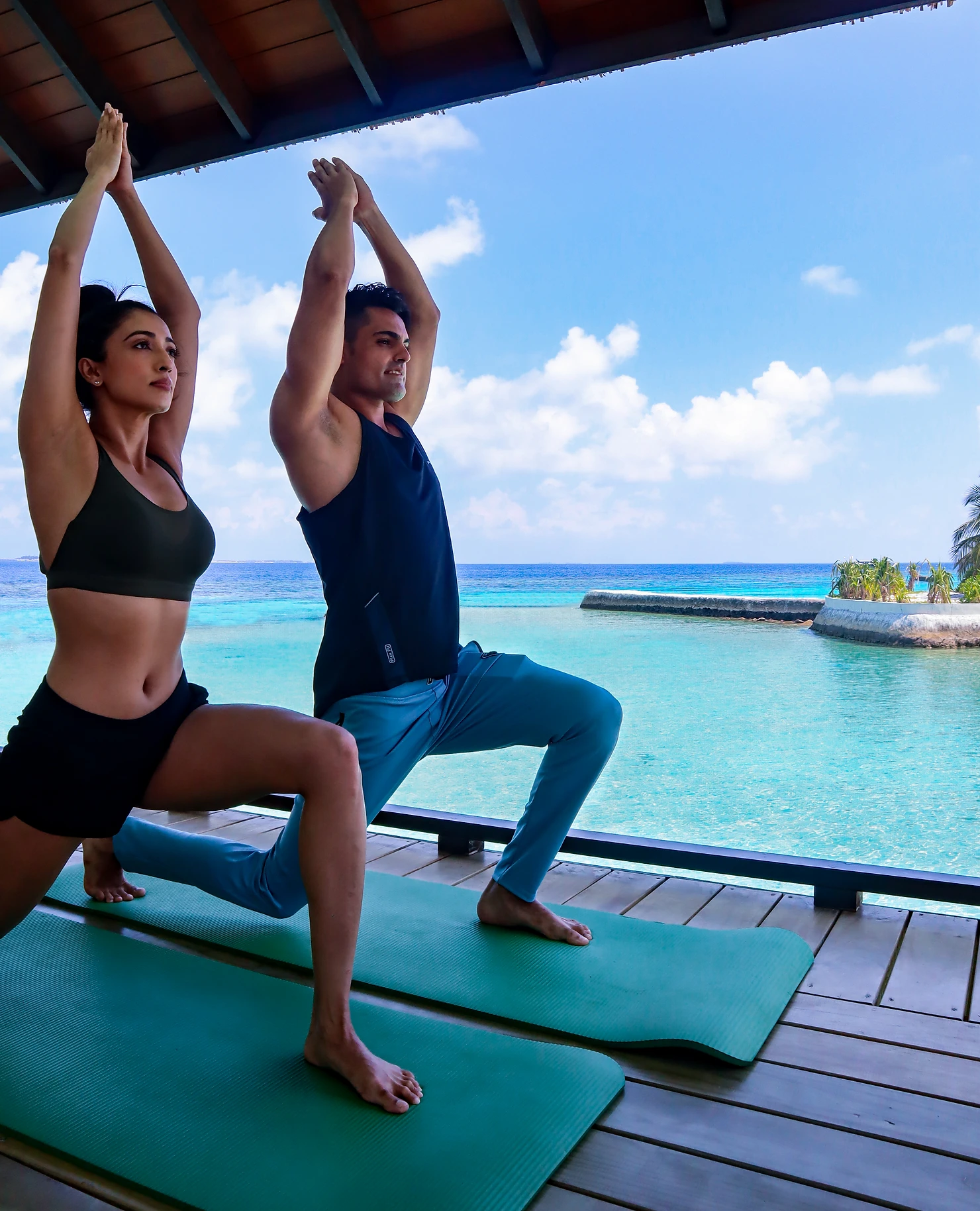 The program also includes private treatments and retreat activities like yoga, meditation, sound healing, floating meditation, breathing exercises, beach walks, fitness plans, and more. Guests can select their wellness journey of choice, and number of days, and then let the experts take over. The retreat blends the best possible spa therapies, designed to take guests to their desired destination of emotional intelligence and mindfulness.
Your options for Wellness Your Way
Wellness Your Way offers a choice of three journeys: Wellness Seeker, Wellness Rendezvous, and Wellness Rejuvenation. While Wellness Seeker and Wellness Rendezvous can be booked during the stay at the resort, Wellness Rejuvenation requires a pre-arrival reservation.
Wellness Seeker
This program is an enriching starting point for a person who is getting acquainted with wellness. Guests can choose treatments from a bespoke a la carte therapy menu or consult with an Ayurvedic Doctor who will perform pulse examination, and constitution analysis, and then provide corrective diet plans and treatments. On the menu are energy and sound healing therapies, virtual neuro-linguistic programming sessions, deep tissue massages, scalp acupressure, and more.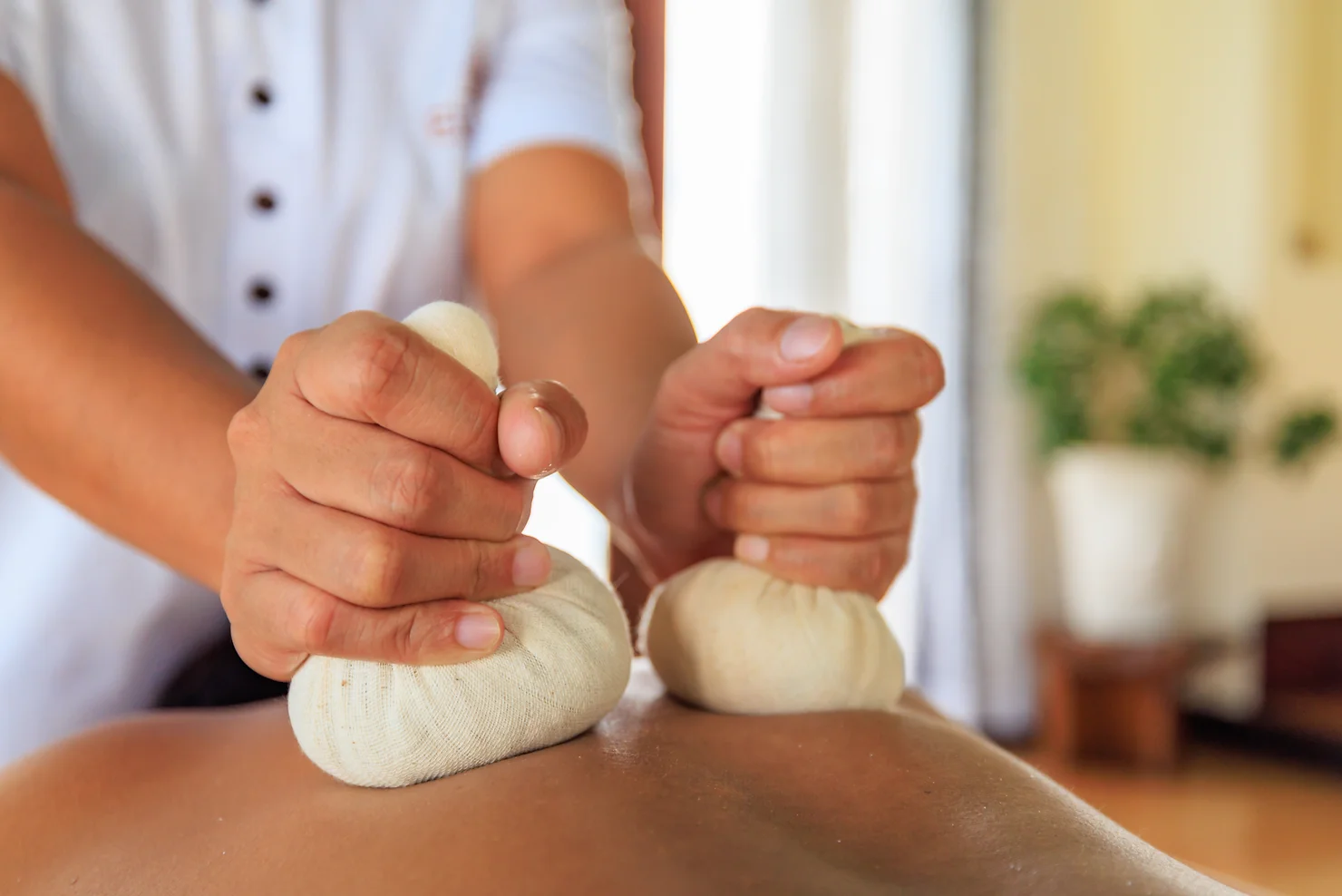 Wellness Rendezvous
Apt for someone who has experienced wellness journeys in the past, this program takes it up a notch wherein guests get to experience two to three hours of bespoke wellness experiences daily, while still luxuriating in the many pleasures of their vacation at OZEN RESERVE BOLIFUSHI. An Ayurvedic Doctor will prescribe recommended therapies and conscious nutrition plans.
Guests can opt for journeys with various end goals like chronic pain management, stress management, gut health, sleep therapy, weight loss, and more. Some of the specialist therapies include Shirodhara (hot oil pour), Abhyangam (full-body massage with rhythmic strokes and herbal oil), and Udhwarthanam (a weight loss massage that involves dry deep-tissue treatments with herbal powders to reduce cellulite and tone the body).
Wellness Rejuvenation
An immersive wellness retreat, this program involves a deep dive by the Ayurvedic Doctor to understand the guests' various ailments and stressors and offer remedial treatments, therapies, conscious nutrition plans, and wellness activities. The guest villas will transform into guests' own personal and private wellness enclave, replete with organic, bespoke amenities like handcrafted snacks, wellness attire, fitness equipment, turndown shots at night, indulgent bath rituals, and ambiance enrichers to promote a complete state of relaxation.
Guests can opt for journeys with various end goals like chronic pain management, anxiety and stress management, gut health, sleep therapy, weight loss, and more. Some of the therapies include facelift massages, lymphatic drainage treatments, 'Under the Stars' healing involving Pranic healing and sound therapy, intuitive therapy, Kati Vashti (for lower back pain), Navara Mukhalepam (luxurious fruit face masks), Nasyam (sinus cleansing), Podikizhi (warm poultice massage), private bonfire meditation, and more.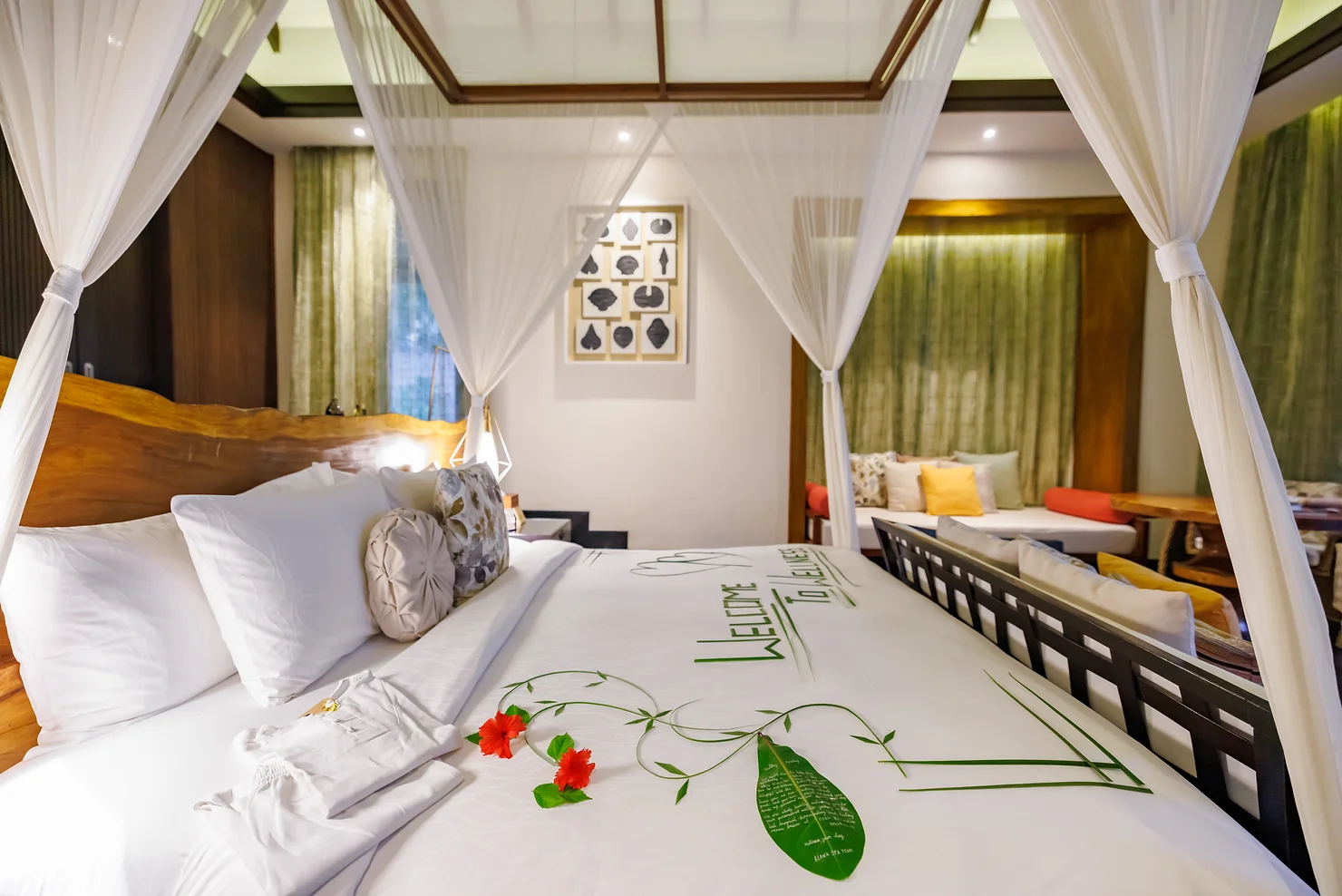 Inside the OZEN COLLECTION
THE OZEN COLLECTION creates timeless sanctuaries that exude tranquillity and inspiration. An abundance of sophisticated experiences seamlessly blended with a grand sense of space and design, tailored wellness journeys, and an enriching culture set apart the brand's two resorts in the Maldives. OZEN LIFE MAADHOO, the first resort under this brand, opened in July 2016 and OZEN RESERVE BOLIFUSHI, launched in December 2020.
The brand's success story continues, with three distinct new properties. A lavish stately city experience in India at OZEN MANSION KOLKATA opening in late 2023 and a soulful, sustainable sanctuary in the Maldivian isle of OZEN PRIVÉ ATHIRI GILI set for late 2024. The third resort in the pipeline, OZEN SECLUDED TANGALLE will take the brand to Sri Lanka.
Visit https://ele-na.com/ to learn more about ELE | NA – Elements of Nature