You've seen the vivid images; sweeping landscapes with acacia or baobab trees dotted across grassy terrains, that striking shot of a leopard in a tree or lion stalking its prey, Mount Kilimanjaro's snow-capped summit or the aptly named Table Mountain that melts into crashing ocean waves below. Perhaps it's the orange sand dunes of sub-Saharan Africa's deserts or pristine azure waters off our abundant coastlines. Make no mistake; beyond the rich diversity of our cultures, artistic expressions that tell tales of heritage and sounds that bring forth an exciting rhythmic sound – Africa is endowed with magic that one must experience to embellish it.
But because we are big on spotlighting the stuff that's truly unforgettable, why not drop a little reminder of why Africa, bringing you our take on the "all Africa bucket list". And so with that, should you be looking to reconnect with the magic of nature and immerse yourself in the spiritedness of creation – check out our selection of 10 must-see natural wonders in Africa
1. Behold the Smoke that thunders – the Mighty Victoria Falls, Zimbabwe and Zambia
Bordering Zimbabwe and Zambia in Southern Africa, Victoria Falls is the largest falling curtain of water in the world, measuring over 1700m in width with an estimated 500 million litres of water cascading into the gorge per minute. There's truly nothing like it, and you can feel its spray from several miles away during its peak season. Lush riverine forests surround mystical walk ways that take you right to the face of the falls for an experience that connects you to the power of life's integral components – water.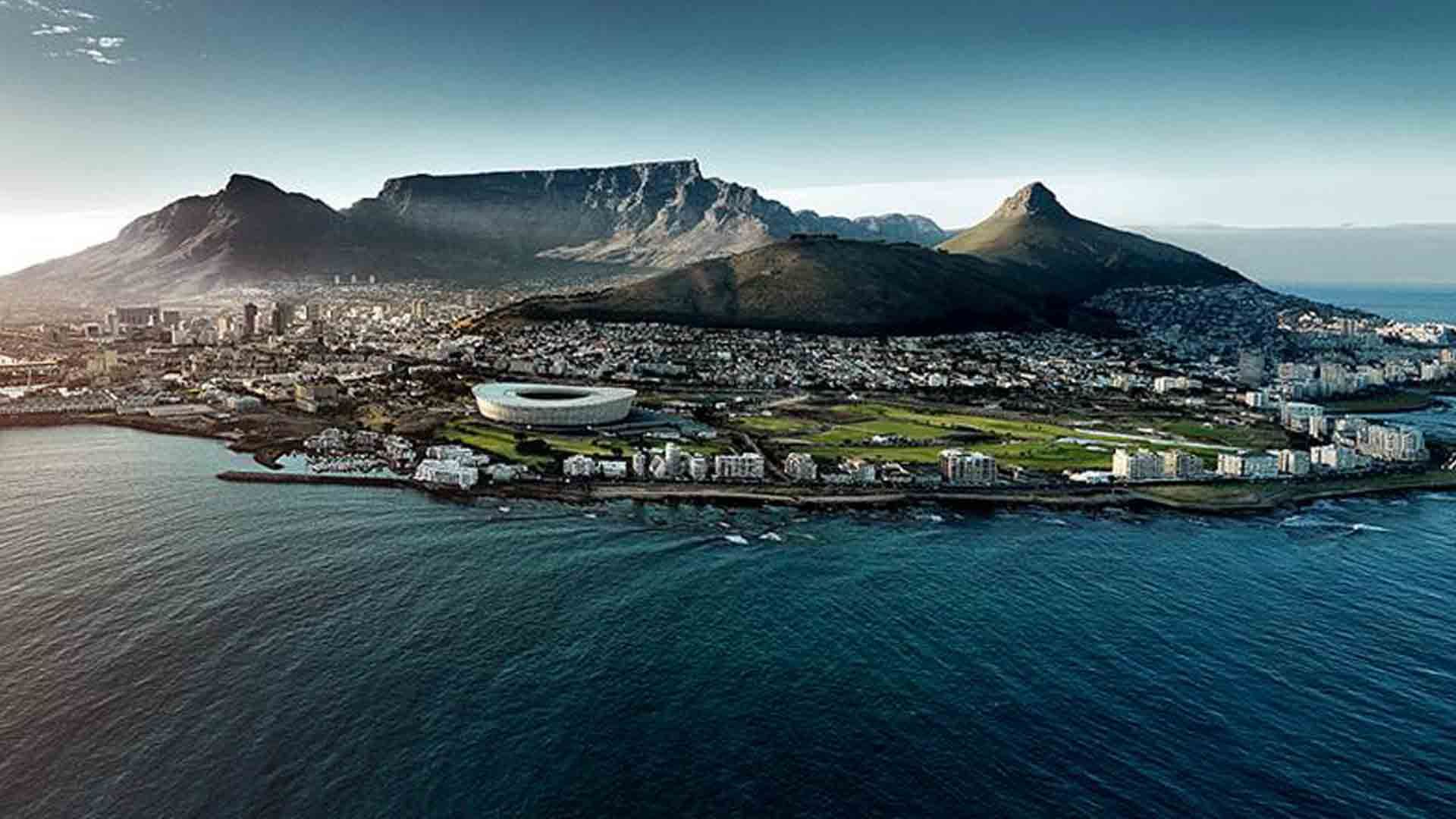 2. The fiery Mount Nyiragongo, Democratic Republic of the Congo 
A lesser-known attraction, but significant all the same, Mount Nyiragongo is one for the dare-devil adventurers who want to explore one of an active volcano, famous for also housing the biggest lava lake in the world. The volcano's slopes are steep and lava is very fluid, thus carefully monitored, even though the last eruption tool place in 2002.
3. Take in the scenic Blyde River Canyon, Mpumalanga, South Africa   
We bet you didn't know that Blyde River Canyon is the third largest canyon in the world, boasting and impressive lush scenery of more than 1,000 flora species that create what one of the most picturesque landscapes one will ever set their eyes on. Located in Mpumalanga Nature Reserve in South Africa, Blyde River Canyon is in fairly close proximity to the renowned Kruger National Park, a haven for wildlife and sits on the Greater Drakensberg escarpment, covering a whopping 29 000 hectares from the cooler highlands down to the hotter and drier lowveld at the Blyde Dam. Do tack on game viewing in the nearby Kruger, or adventure sports like white water rafting, abseiling for fly-fishing for your adventures in Mpumalanga.
4. Striking orange dunes of the Namib Desert, Namibia
It's coastal, stretching along Namibia's Atlantic shoreline, and is one of the oldest and largest deserts in the world, also sweeping across part of Angola and South Africa. Temperatures are arid, but a visit there will still avail you an opportunity to view some diverse game and plant life that have adapted to the conditions here, including desert elephants, rhinos, lions, and jackals in Namib's north. The Namib Desert is also home to the Elim Dune, the famous Dune 45, and Big Daddy Dune in the Sossusvlei area – in the southern part of the desert where adventures take to drives across the desert, taking in the 5 million-year-old surrounding sands that form the surrounding landscape. 
5. Wonder down the Avenue of the Baobabs, Menabe, Madagascar
A particularly compelling site to an unmissable group of grandidiers baobabs that stand on a dirt road between Morondava and Belon'i Tsiribihina in Western Madagascar's Menabe region. Considered one of the most visited areas in the region, so much that conservation efforts have been in full effect since the late 2000s, with Madagascar's Ministry of Environment, Water and Forests granting it temporary protected status. If you are a tree lover, then the Avenue of Baobabs will garner you that perfectly Instagrammable shot!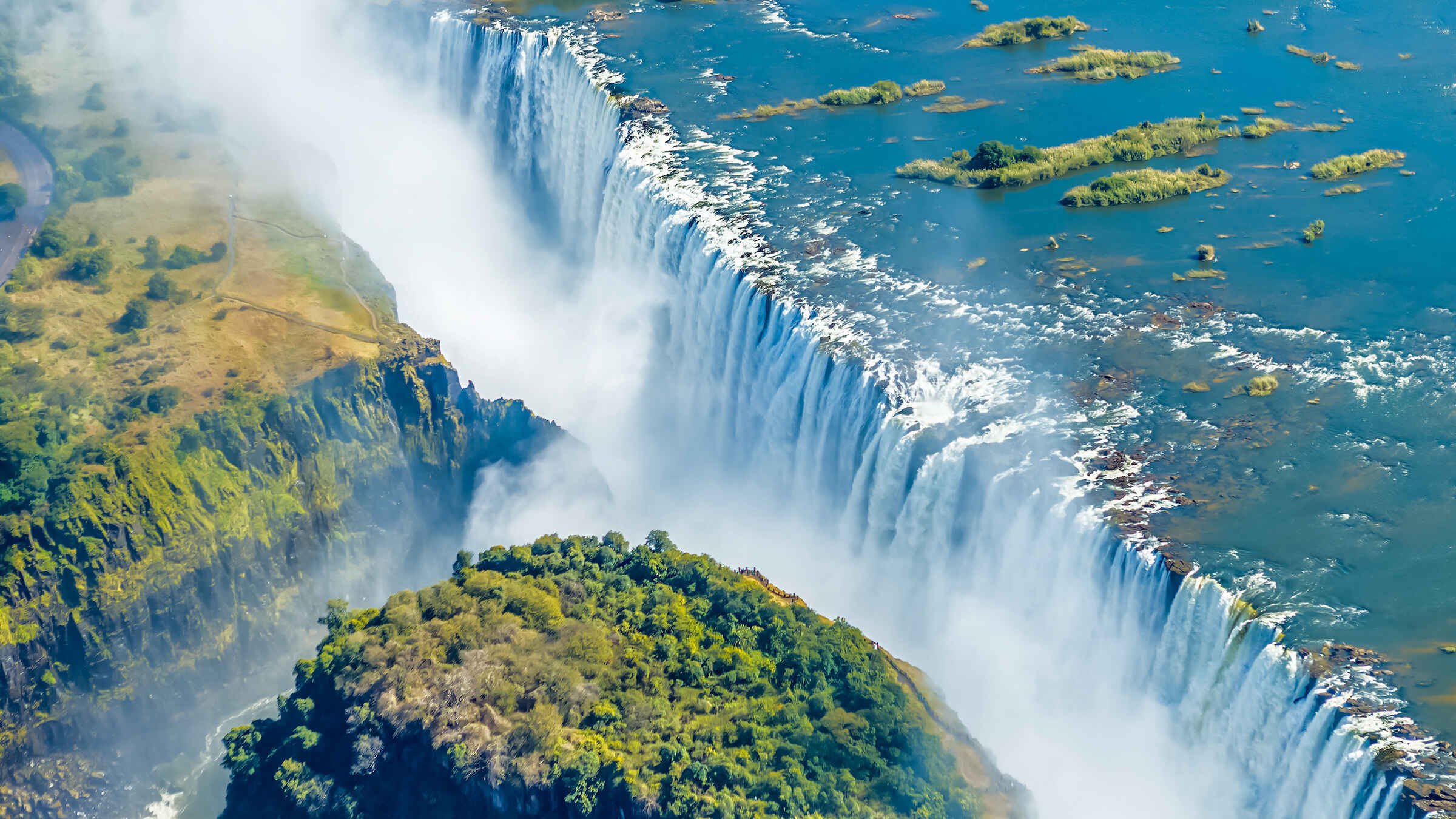 6. Snow peaks in the African savannah at Mount Kilimanjaro
Hardly an easy one to conquer for the hiking traveller but totally doable – even for the climbing novice. Tanzania's Mount Kilimanjaro stands at an imposing 5885 m (19 308 ft) above sea level, is the highest mountain in Africa and the highest free-standing mountain in the world. You'll find it interesting to note that this too is a volcano, composed of three distinct cones. Striking glaciers at the mountain's peak can be seen from the flat savannah grasslands beneath – definitely an image worth remembering.
7. Wild encounters with nature at Serengeti National Park, Tanzania  
It's raw, wild and epitomizes the essence of untamed Africa. Teeming with thousands of species of flora and fauna, the Serengeti is the home of the Great Migration and a UNESCO world heritage site for obvious reasons. Beyond the incredible luxury camps and lodges, with some a little more friendly on the pocket, a stay in the Serengeti puts you on the pulse of the majesty of creation, and the breathtaking landscapes that have set the scene for countless movies. Whether you want to go on safari in an open truck or take to the skies in a hot air balloon – whatever you pick is for an encounter with wildlife, you'll be spoilt for choice of species to see here.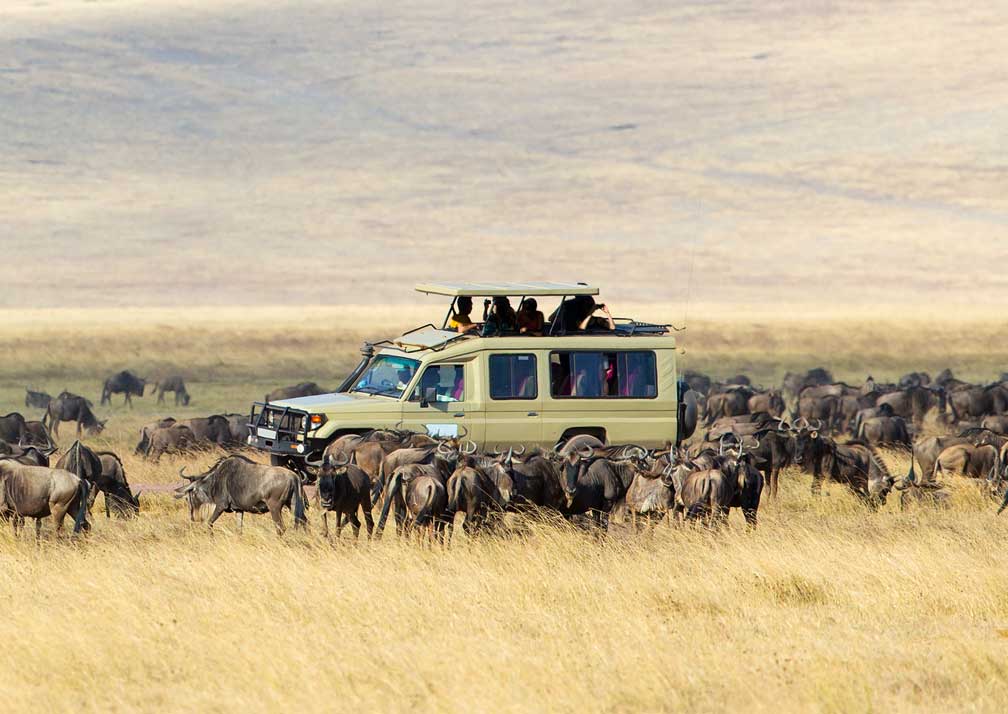 8. A mesmerizing optical illusion at Mauritius' Underwater Falls
Except it's not really a waterfall but an illusion of it, visible from above the water's surface and on the southwestern coast of Mauritius Island in a place called Le Morne Peninsula. Unique under-the-sea topography formed by sand and silt sediments creates harmonious shades of blue which look very much like water plummeting into a deep abyss, 4000 meters into the sea.  Views of Le Morne Peninsula are sure to take your breath away in a spectacular showcase of nature's process.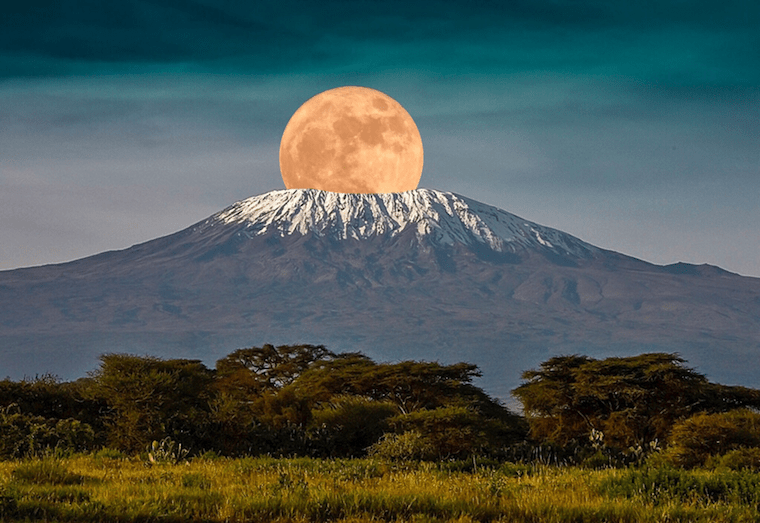 9. Africa's flat topped Table Mountain, South Africa 
Easily the most photographed landmark in South Africa, Table Mountain, and its surrounding areas are home to the region's most distinctive plant life, nestled within rolling hills, winding pathways, and pristine views with each bend. A cable car takes visitors to its summit where they can see the cosmopolitan city down below, which offers residents and guests everything from adrenaline-filled activities on the ocean's surface down below, sheer relaxation in the renowned Winelands and the pulse of a city that rarely sleeps through its host of hotels, cafes, bistros and cultural hubs. Aptly named after its table-like flat-top peak Table Mountain reaches 1,086 m above sea level, and is as imposing as much as it is welcoming because of its proximity to the city and the sea.  
10. The super corals of the Red Sea Reef – Egypt, Sudan, and Eritrea.
Probably less spoken about, but one still considered one of the Seven Wonders of Africa, the Red Sea, an inlet of seawater in the Indian Ocean where Asia and Africa meet, occupies 169,000 square miles and is home to over a 1000 species of invertebrates, among countless other species of marine life.  Red Sea Reef is a diver's dream featuring a unique abundance of lagoons, cylinders, and platforms that stretch along the 2000km of almost untainted coastlines of Egypt, Sudan, and Eritrea. It's a natural wonder because it is the third largest reef ecosystem in the world, and would need for you to book a boating or diving trip to experience its sheer beauty and see the 1000s of unique species of aquatic life that inhabit these waters.
Often asked the question of which is the best destination to explore in Africa, we propose that the answers truly lie in what one is looking for. Africa's power lies in its people and a host of compelling things and ideas, including its abundant lands beyond the cityscapes, and the wealth of its natural resources. Our continent's wonders are plentiful, and it would take forever and day to unpack them all. So why not start by working your way down this list, and see how many you can conquer as part of your lifetime travel bucket list!