The luxury of space, the energy of Dubai, the beauty of Raffles. Not only close to Dubai's best-loved landmarks, Raffles Dubai is one of them, easily noticeable by its distinctive pyramid shape, which merges Asian style with an Egyptian aesthetic, and delivers the luxury of space, impeccable service, and sophisticated style. Situated in the heart of the city, Raffles Dubai enjoys the perfect location just 10 minutes from Dubai International Airport and is connected to Wafi Mall, one of Dubai's seemingly heritage lifestyle and entertainment complexes.
Words by Yvonne C. Mtengwa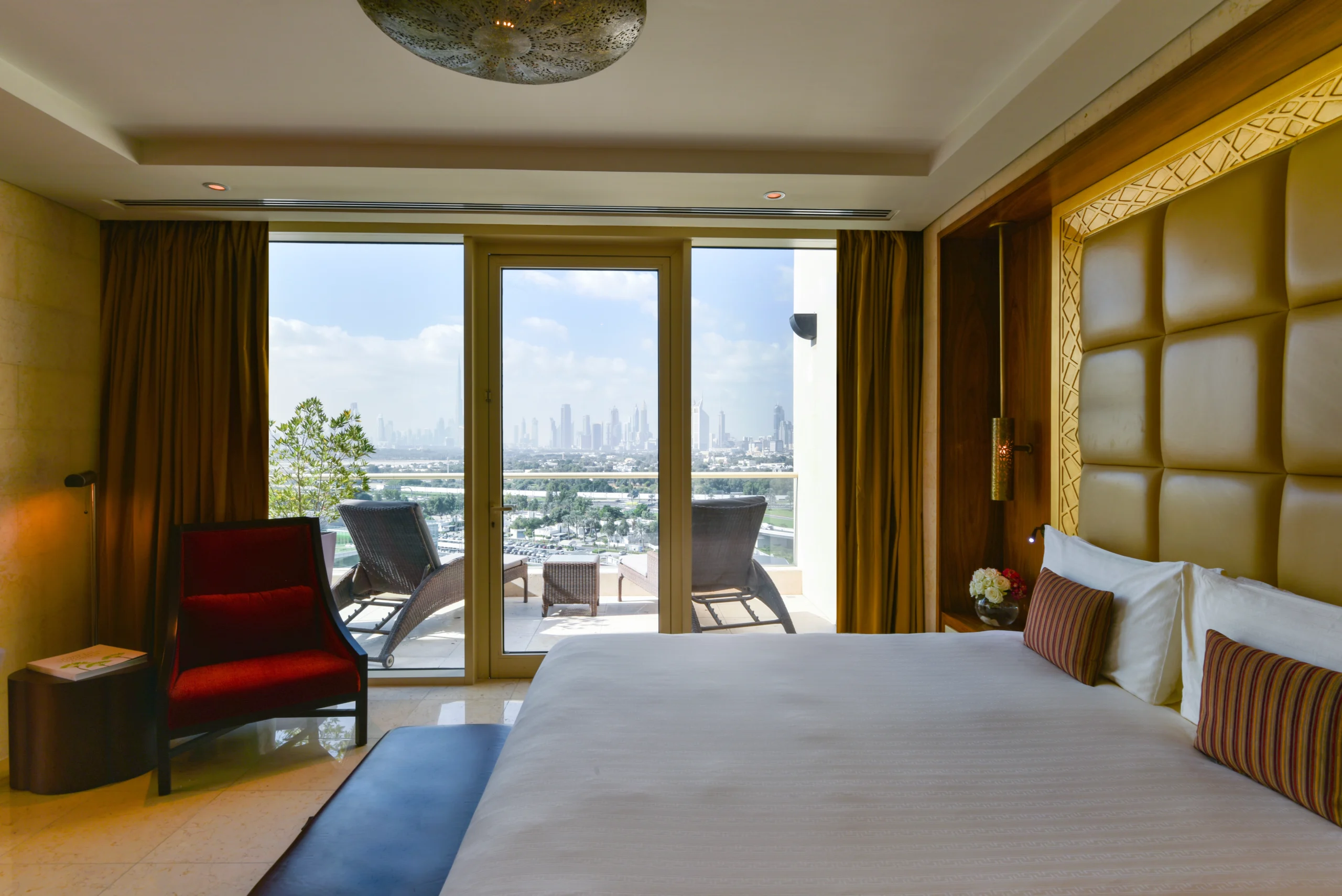 Inspired by one of my good friends who had recently enjoyed a stay at the hotel, I thought to take my little ones on what I was to coin a "Moms and Babes" staycation; except this time, I was bringing another family along for some much-needed mom time with our perennial luggage – our kids.
The Raffles Dubai team was incredibly gracious, offering us two luxury suites that would accommodate our group of 2 moms and 5 children under 13! Space is always a pre-requisite for me as a working mom on the move and given that our children's ages ranged from 13 down to 4, it's always imperative that each stay accommodates the needs of each child – whether its play areas for the youngest or connectivity for the savvy pre-teens. 
A short drive from Dubai's business districts and financial centre, Downtown Burj Khalifa and the Dubai Mall; the city's major shopping, cultural, and tourist attractions a few minutes away, we checked into Raffles Dubai for our weekend staycation, a property for which is renowned as an ideal sanctuary for leisure and business travellers. We were close to enough to any part of the city should we opt to venture out, but the goal for this was pure relaxation – and giving the children stories to write about when they headed back to school at the end of the holidays 
A stay at Raffles Dubai 
With an incredible sense of space, legendary service, and unforgettable style, Raffles Dubai often curates attractive offers for the whole family across all seasons, each provided with the utmost care and comfort.
Check-in was a breeze, and we were soon led to our suites to begin our summer weekend escape as part of our Raffles' family staycation in the charming settings of Dubai's iconic pyramid-shaped hotel. Our suites awarded us stunning vistas of the city, boasting a private balcony with phenomenal views of Dubai's skyline. With complimentary extra beds set in the huge living room, the setup felt very much like a luxurious sleepover, much to the delight of the little ones. Moms had their private Master bedrooms, a fitting retreat from the playful noise that characterizes any trip with a group of children.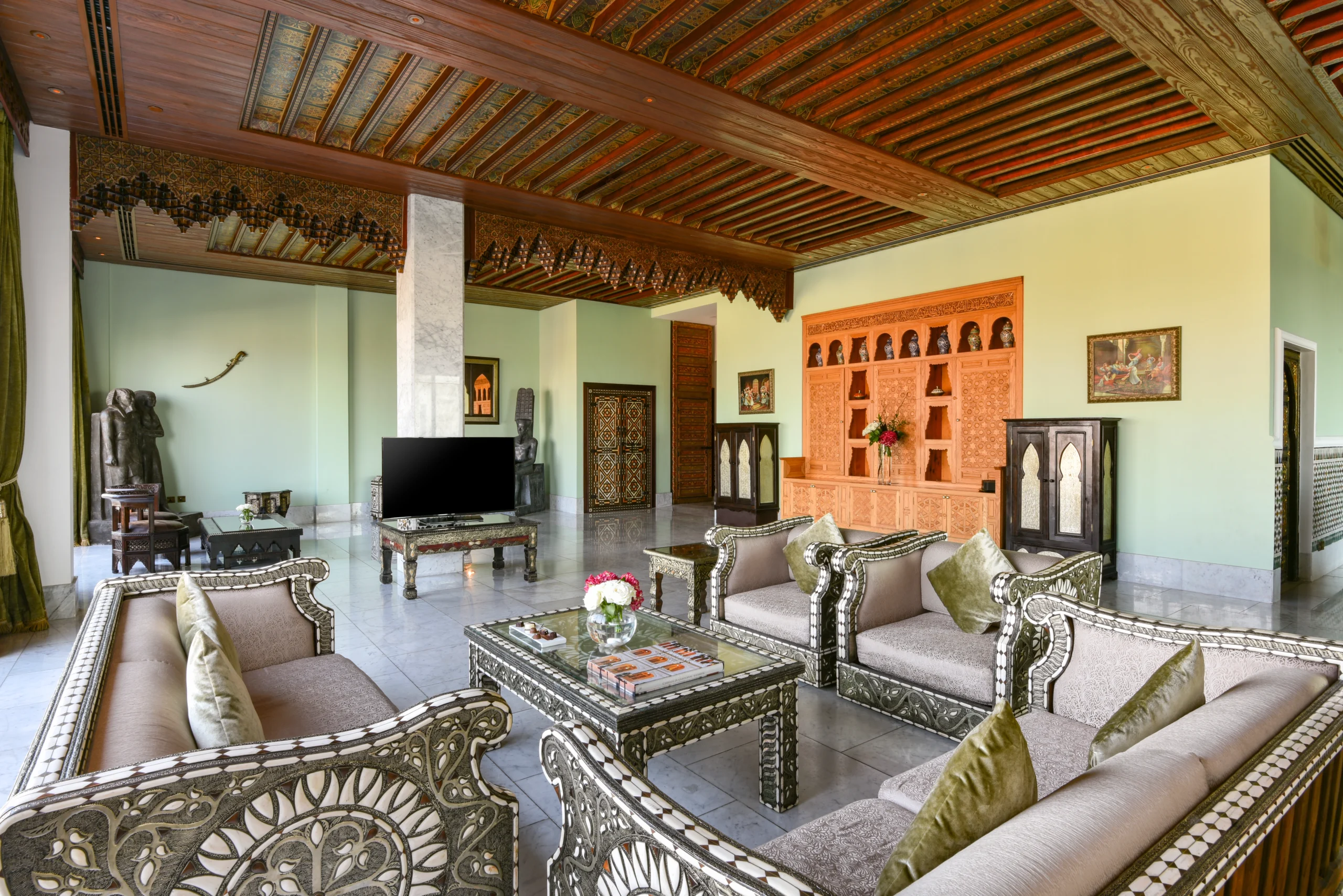 Bottomless treats at Raffles Dubai
A highlight during our stay was the ever-delightful afternoon tea in the Raffles Salon, located at the far end of the majestic lobby area. Coined the "Floral Afternoon Tea", we partook of this opportunity to enjoy a spectacular selection of savoury treats and sweet temptations, themed to invoke the essence of flowers in their bloom and elegantly presented in Victorian-styled gold stands that play host to Forever Rose's signature Bella Rose.
Huddled around our tables holding the decadent array of canapes, sandwiches, cupcakes, sliders, and more, the Floral Afternoon Tea presented a fun twist to lunch, with so many options to choose from, accompanied by juices, milkshakes, and coffees where preferred. To all moms looking to take their children out for something a little extra – the afternoon tea is available daily at Raffles Salon from 2 pm to 7 pm – and is an experience you will long remember.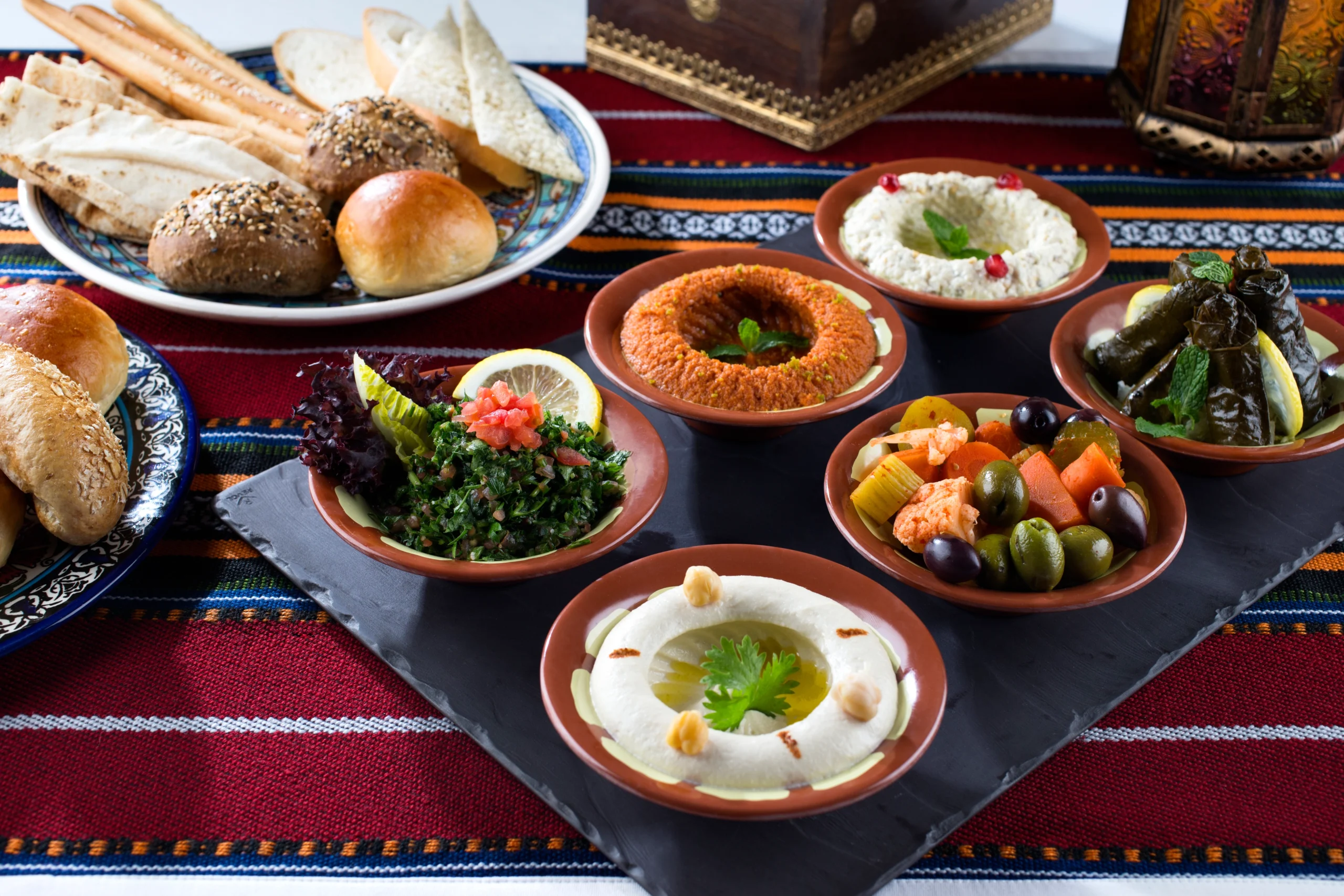 Sun and splash at Raffles Pool
I really looked forward to an afternoon where I could luxuriate in the cool waters of the Raffles outdoor swimming pool on the 4th floor.  With a dynamic view of the pyramid architecture to one side and the sparkling water features that cascade into the main pool, with multiple smaller yet shallower pools for the little ones, pool day was a win as we enjoyed light snacks and refreshing drinks served from the pool bar.
No stay at Raffles Dubai would ever be complete without a pool day, and access isn't limited to hotel guests either. For a little under AED200 per person on weekdays, including AED100 that can be used for food and drinks and complimentary access for one child up to 12 years per adult, visitors to the hotel can enjoy a poolside afternoon should they not be staying in-house. The pool pass is also available, with its cost partially redeemable on food and drinks, and a nominal charge for children between 6 to 12. The pass is complimentary for children below 6 years.
Rejuvenate at Raffles Spa
Spa enthusiasts are invited to try Raffles Spa at Raffles Dubai, which offers also offers Spa-cation experiences where guests can enjoy a day of pampering and dining with a poolside add-on on appointment. From aromatherapy massages using essential oils to reduce stress and fatigue while boosting the immune system, to deep cleansing facials customized for all skin types, one can enjoy a treatment that includes a regime of exfoliation, a massage to increase blood circulation, and the application of a nourishing mask that cleans and purifies the face, making it soft and smooth.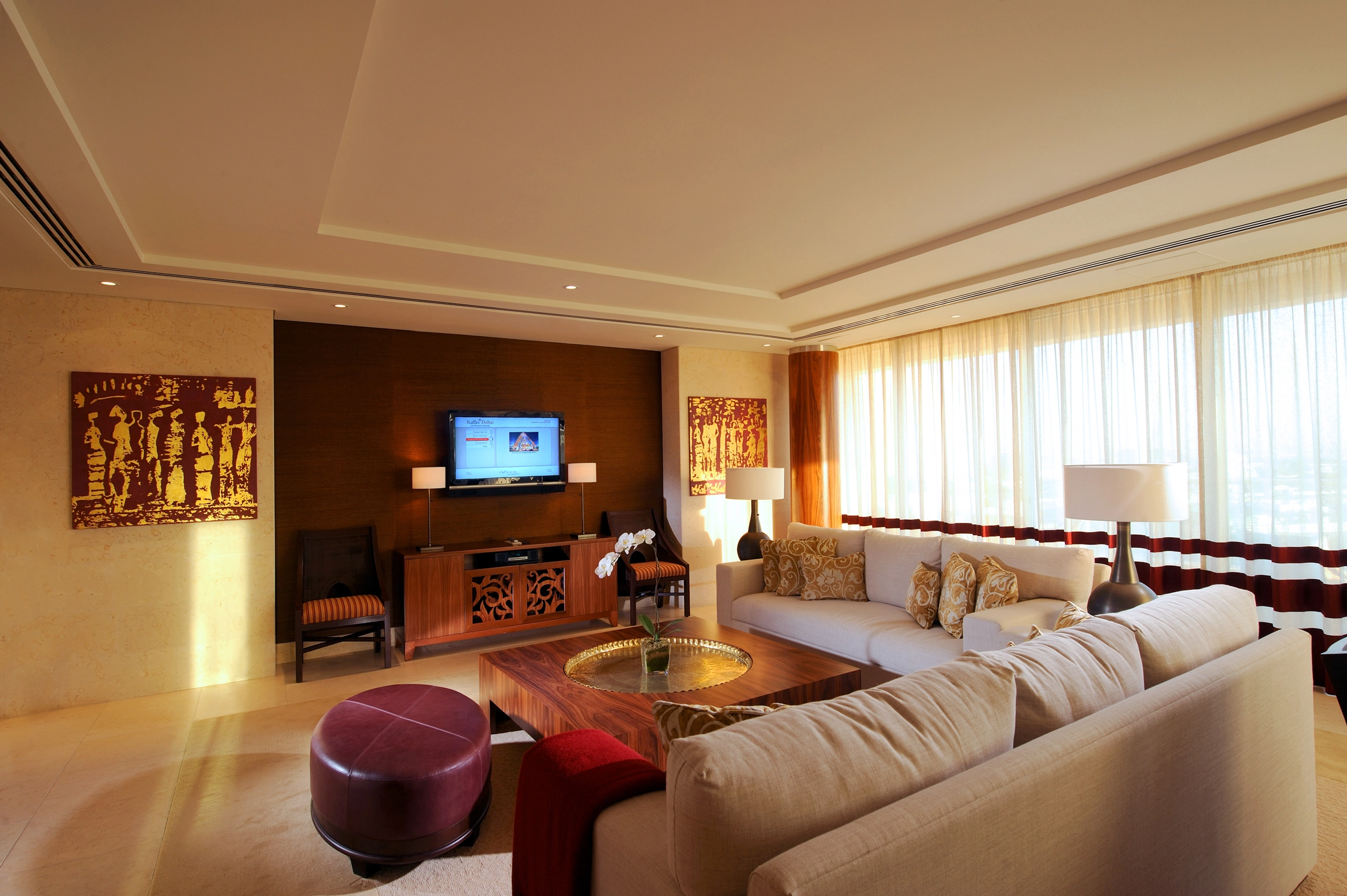 Experience a heritage brand in the heart of Dubai
Raffles Hotels & Resorts boasts an illustrious history and some of the most prestigious hotel addresses worldwide. In 1887, Raffles Singapore set the standard for luxury hospitality, introducing the world to private butlers, the Singapore Sling, and its enduring, legendary service. Today, Raffles continues this tradition in leading cities and lavish resort locales. enchanting travellers with meaningful experiences and service that is both gracious and intuitive. Connoisseurs of life choose Raffles, not merely for its aura of culture, beauty, and gentility, but for the extraordinary way they feel when in residence with Raffles. Each Raffles, be it Paris, Istanbul, Warsaw, Jakarta, Seychelles, or Dubai, serves as a venerated oasis where travellers arrive as guests, leave as friends, and return as family.