There is not discounting the fact that beach locations form an epic backdrop for adrenaline-fuelled family fun, a pursuit of serenity and romanticism for couples, or opportunities to discover self for the solo traveller. The Maldivian Islands are a spectacular display of nature's perfection, boasting an array of picturesque coral islands that form images to grace any postcard. With a growing number of hospitality gems to welcome guests from across the world for an experience of a lifetime, the Hilton Maldives Amingiri Resort & Spa stands out as a stellar destination for the entire family. 
A perfectly curated family holiday destination
Located on a stunning tropical island surrounded by lush greenery and turquoise waters, this vibrant resort is a 20-minute boat ride from Malé airport and a celebration of the joy and adventure that resides in each guest arriving on the island. Beach and overwater villas each bear a private pool and all the trimmings and sense of luxury for guests to feel genuinely at home. Imagine coasting onto a dreamy island destination via a speedboat transfer, where you will rejuvenate your heart, mind, body and soul at this enchanting resort.
Get ready to not only relax and enjoy an idyllic getaway but also, you will be well poised to enjoy incredible culinary delights from the resort's eight restaurants and lounges. Spoilt for choice with things to do, you and your family will enjoy the opportunity to partake in a plethora of activities on land or at sea, all on offer at from the Dive Center, an on-location Art studio, Kids Club, and a favourite for older children – Re: Fuel – Hilton Maldives Amingiri Resort & Spa rooftop lounge for teens.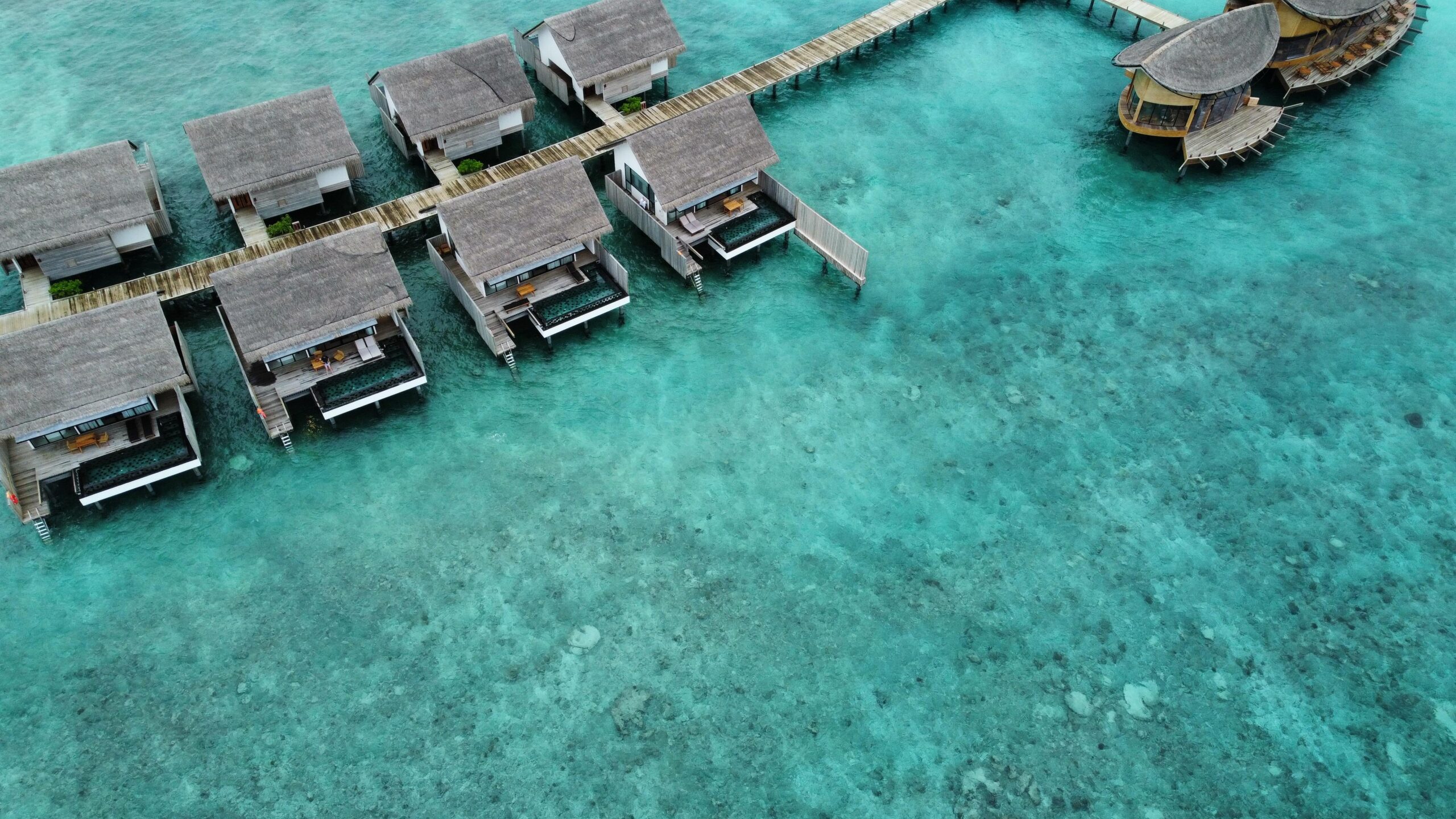 Dining experiences you will relish. 
Looking for something swanky yet unpretentious? The resort's Beach Shack is perfect for guests looking to dine in a relaxed, feet-in-the-sand type of setting, where chefs serve up fresh pizza from the oven during the day and flame-grilled meat and seafood platters under the stars by night. Views of the setting sun welcome you for sundowners over simple yet rustic yet luxuriously plated food.
Habitat
Habitat is the winner that helps you jumpstart your day or should you choose this restaurant to nestle in for a hearty lunch or dinner. Enjoy a filling a la carte breakfast by the sea or any bounty of Western, Asian, and Italian-inspired soups, salads, pasta, pizzas, and main dishes, all packed rich with flavours to keep you coming back for more during your stay.
Origin
Then there is Origin, an overwater specialty restaurant that has gone to great lengths to delight its guests with a mindful approach to dining. The freshest catch of the day is presented at its absolute best through sustainable sourcing, aging, and reduced waste.
Cool Bars to choose from: Aura Pool Bar & Cocktail Lab and Eden Champagne & Gin Bar
A favourite for the young and young at heart, the sophisticated yet welcoming pool bar, Aura brings a first to the Maldives with its Cocktail Lab – a room dedicated to the art of mixology, where mixologists brew bitters and kombuchas and blend creatively sustainable cocktails. Drinks are served with delightful bar snacks, all inspired by cuisines of a world beyond the island on which the Pool Bar sits.
A penchant for champagne vibes and gin tasting? Eden Champagne & Gin Bar is open for sundowners from 5.30 pm to 11.30 pm, giving the grown-ups a chance to reconnect and chat over highly personalized rituals that combine good food and good vibes, served from an adult-only space! Now that's something special for the moms and dads on the island with kids!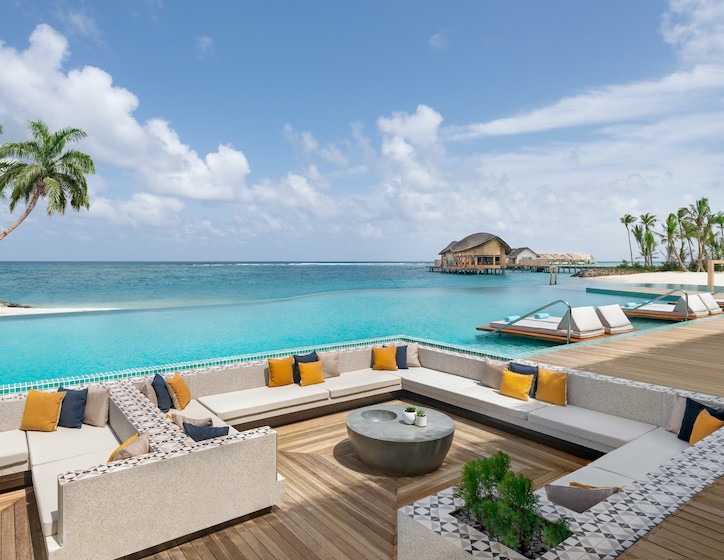 Your perfect family vacation on an unbeatable offer awaits you!
Here, you will create new memories, or perhaps relive new ones with your family and friends that have become family, all from a stunning backdrop that comprises stunning beaches and overwater villas. Each is a distinctive showcase of architectural design that is set to deliver abundance or space and connection with your pristine surroundings.
Who wouldn't want to lap up views of crystal blue waters or enjoy all-you-can-eat pretty much all day long, take breaths or fresh near salty scented air from your deck, conjure up a little adrenaline from parasailing or a morning or afternoon of taking in the soothing sound of the tide coming up against the white sands. A stay at Hilton Maldives Amingiri Resort & Spa is a perfect mix of indoor-outdoor living, all with the splendor that you would expect from a pristine island getaway!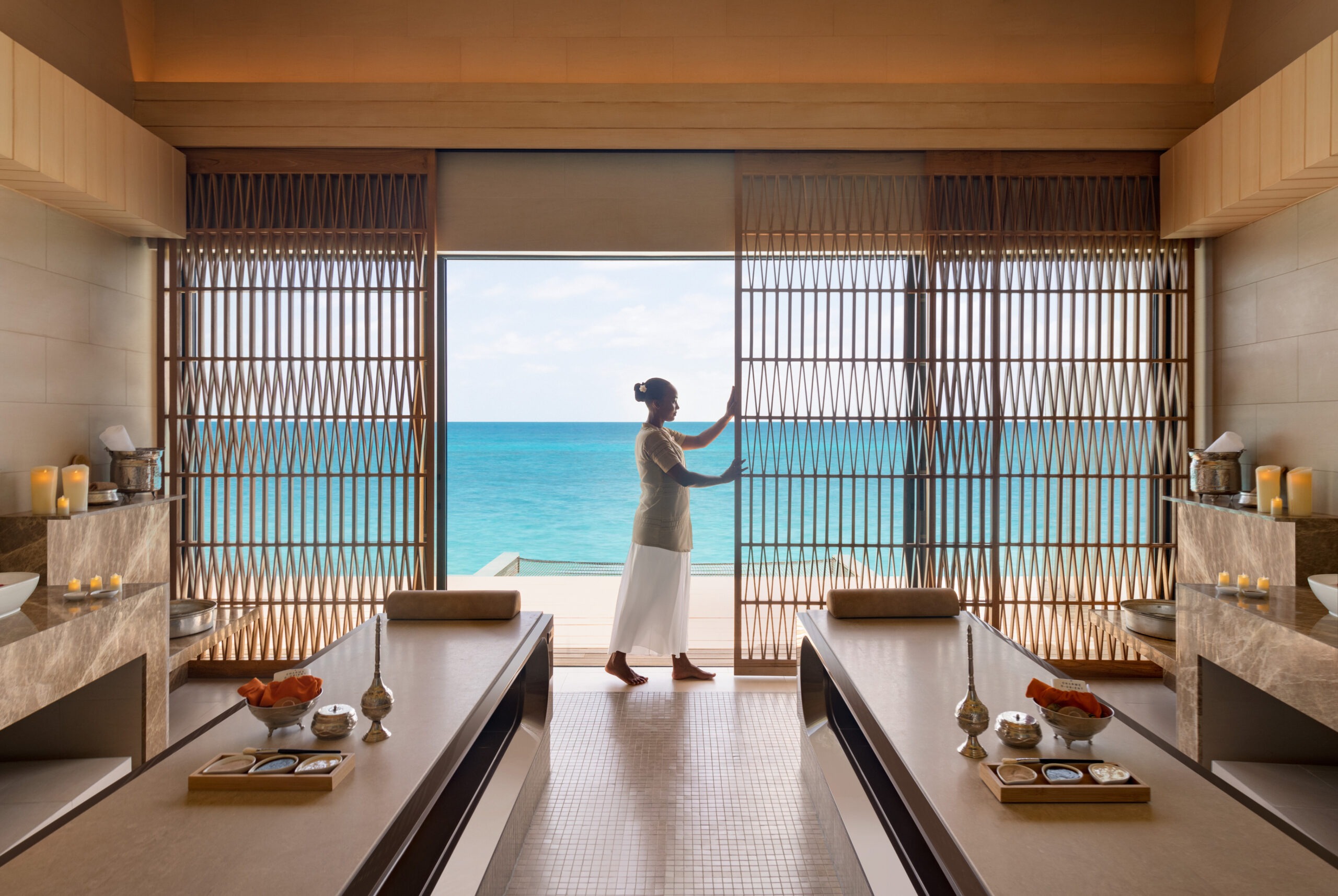 What's on Offer: The Ultimate Family Escape
Create cherished new memories during the family trip of a lifetime. Book your two-bedroom villas offer an abundance of space to play and relax, with additional savings and the added benefits of a half-board upgrade and shared return premium speedboat transfers.
Book by September 30, 2023, for stays until December 26, 2023.
Valid for a minimum stay of four (4) nights in the Two-Bedroom Overwater Pool Villa and Two-Bedroom Beach Pool Villa.
Subject to availability at the time of booking confirmation.
Complimentary transfers and half-board upgrades are applicable for four (4) adults and (2) children below 6 years in each villa.
Not applicable for any extra persons. Not combinable with any other offers.
Blackout dates apply.
To learn more and tailor your idyllic Maldivian Getaway with Hilton Amingiri Resort & Spa, visit https://www.hilton.com/en/hotels/mleaihi-hilton-maldives-amingiri-resort-and-spa/offers/