Words by Yvonne C Mtengwa
Zambia is one of Africa's untamed children – a place for those searching for the truly wild and wonderful moments that remain forever etched in your memory. Over 30 percent of the country is dedicated to some of the world's largest and most diverse national parks, where mighty rivers are a magnet for animals and bring life to a network of forests and grasslands. And so that would be the destination to begin our annual family summer vacation, and for an experience fuelled by countless opportunities to connect with each other, learn more about the animals teeming in the area, dissipate screen-time for a few days, while tapping into the region's history, heritage and cultures.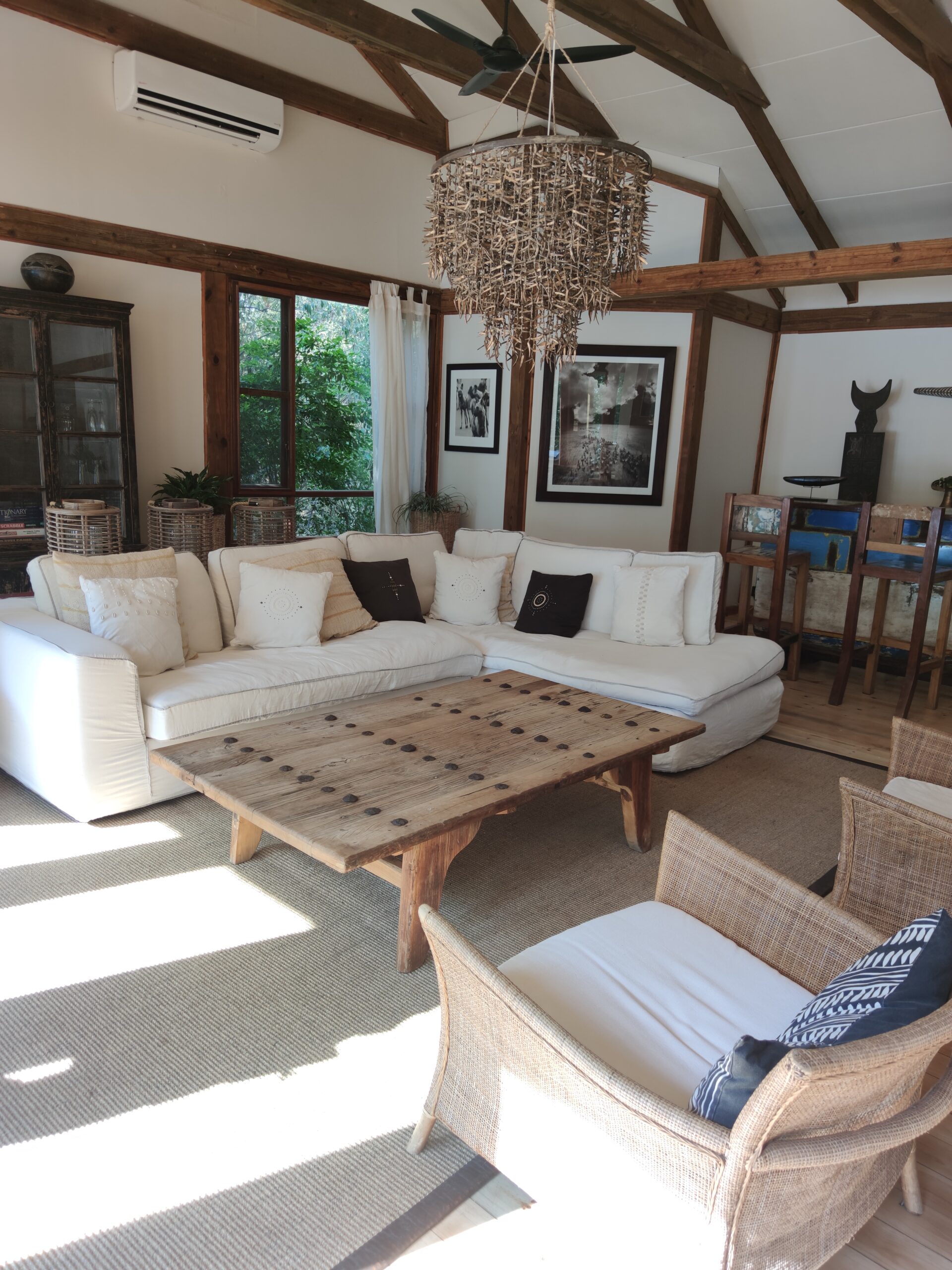 A trusted partner's recommendation for Tongabezi
We chose our good friends at Ker & Downey® Africa as our "family safari partners" for this trip, simply because we knew they would be best placed to recommend hotels and lodges that offer something unique for families travelling to Zambia with children. Ours being in the pre-teens and early teens, the question of where to go and which lodge to call home for a time is always the subject of much debate, with varied preferences typically the bane of decision making. As a leading luxury travel company, Ker & Downey® Africa do not believe in a one-size-fits-all approach and are a stand-out team to curate bespoke travel experiences. Working with award-winning travel experts guarantees you an experience that builds excitement from the point of making an inquiry, to collaborate with you in tailoring an epic travel experience meets your unique needs and interests. They recommended Tongabezi as a fantastic fit for a luxury lodge experience on the banks for the mighty Zambezi, and having heard a multitude of great things about the lodge and its ecotourism, it was an easy sell for our little family!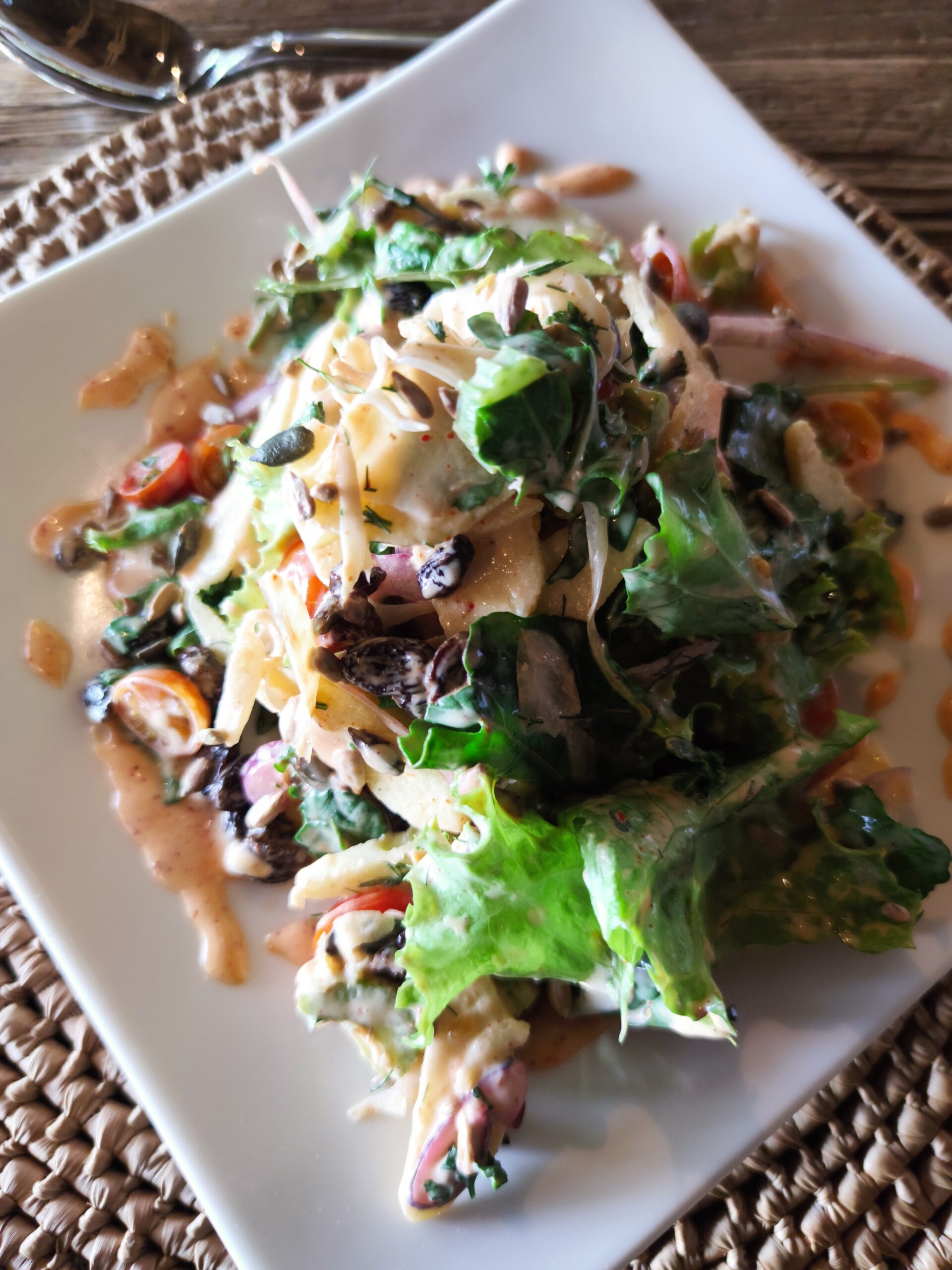 Checking in at the enchanting Tongabezi 
Our transfer took us on a short drive from further upstream of the Zambezi River, where we had stayed at another 5-star hotel, an experience also organized by Ker & Downey® Africa in their effort to offer us distinctively different stays within the same earthy, wild landscape where Zimbabwe and Zambia meet. To discover more Ker & Downey® Africa's unique itineraries in Zambia and across the continent, start your next epic journey with them at https://ker-downeyafrica.com/
Arrival and check-in at Tongabezi was seamless, as we were welcomed by the young, enthusiastic team who had clearly taken their time to note the details that would breed excitement within us. For myself in particular, the self-imposed assignment was to truly melt into our surroundings, tuning my senses into the very things that would call us to rest, relaxation, and reconnection as a family after a demanding work and academic schedule. Within a few minutes of arrival, we were fully immersed in our space after having been given a brief tour of our luxurious Dog House Cottage, ahead of freshening up for our first meal at Tongabezi. Lunch was served at the main dining area, in full view of the calming expanse of the Zambezi River, a crystal clear swimming pool on the deck below, and the small islands dotting the horizon. Beautiful moments lay ahead, and I for one, couldn't wait to experience it all.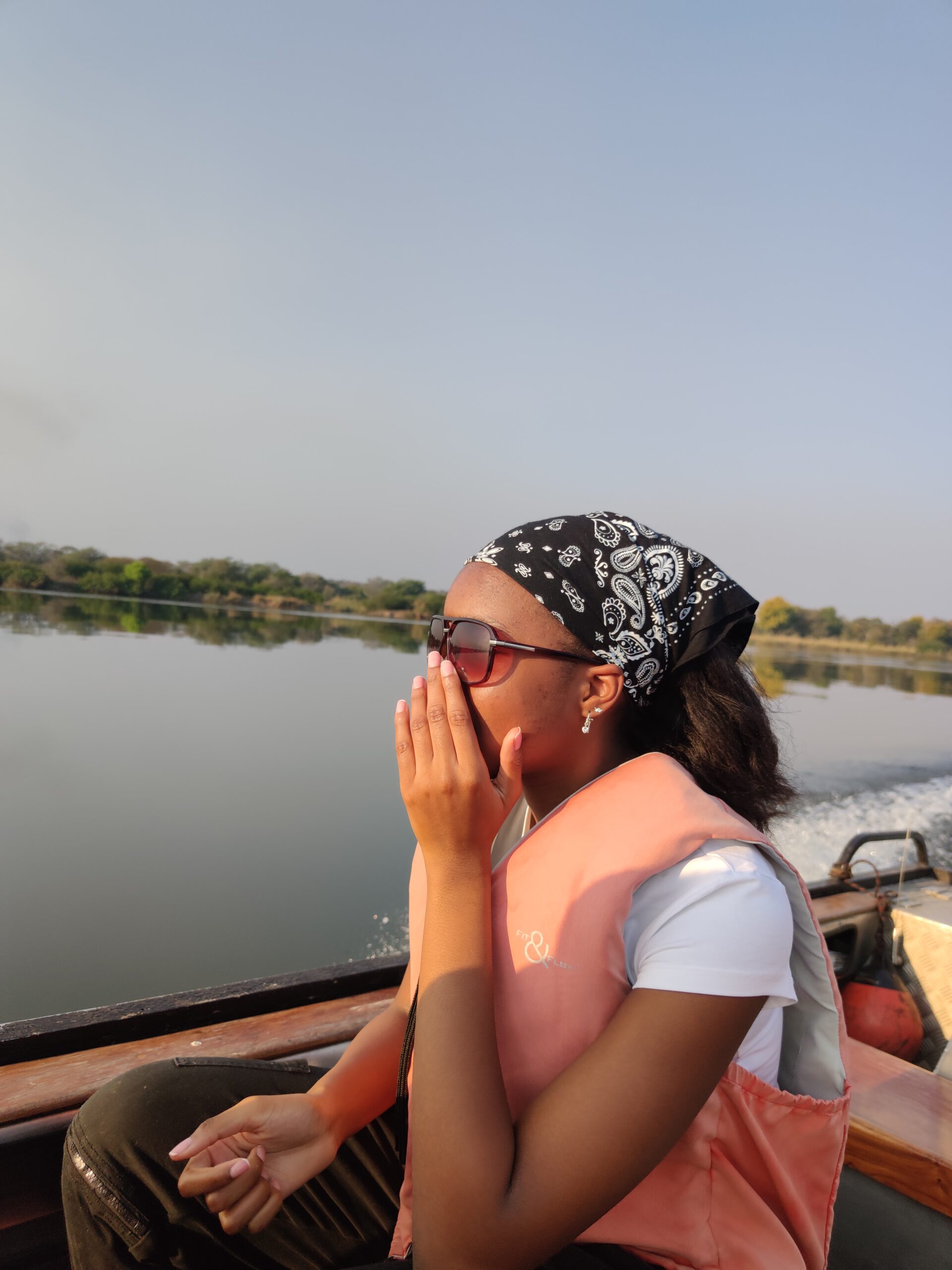 Beyond stellar accommodations for couples and families alike
Conde Nast may have called Tongabezi one of the top 20 Hotels in the World, and you will soon come to appreciate why. We were assigned The Dog House – one of three options at Tongabezi (The Garden House and Tangala House being the other two) that can accommodate up to 5 people and are available for exclusive use.
The Dog House occupies its own private world at the edge of the Tongabezi's pristine, brilliantly manicured gardens, and boasts elevated wooden walkways that connect the three separate decks which make up the expansive home. We were spoilt with two, remarkably spacious bedrooms, with a central indoor and outdoor lounge, private plunge pool, dining area, and bar. Should we have preferred to have our meals prepared for us within the confines of our space, the culinary team was on hand to make sure that was a given. Each house and cottage has its own valet who acts as a private concierge and takes care of you throughout your stay.
Nothing beats the stillness of a savannah morning, with only the sound of chirping birds signaling the dawning of a new day, and waves of the mighty Zambezi River, flowing beneath the sustainable pine decking on which our rooms sat. As the house is raised off the ground, views of hippos bobbing in and out of the water under the warm sun were a daily treat, and the huge bay windows awarded spectacular views from each window, sofa, bed, and bath.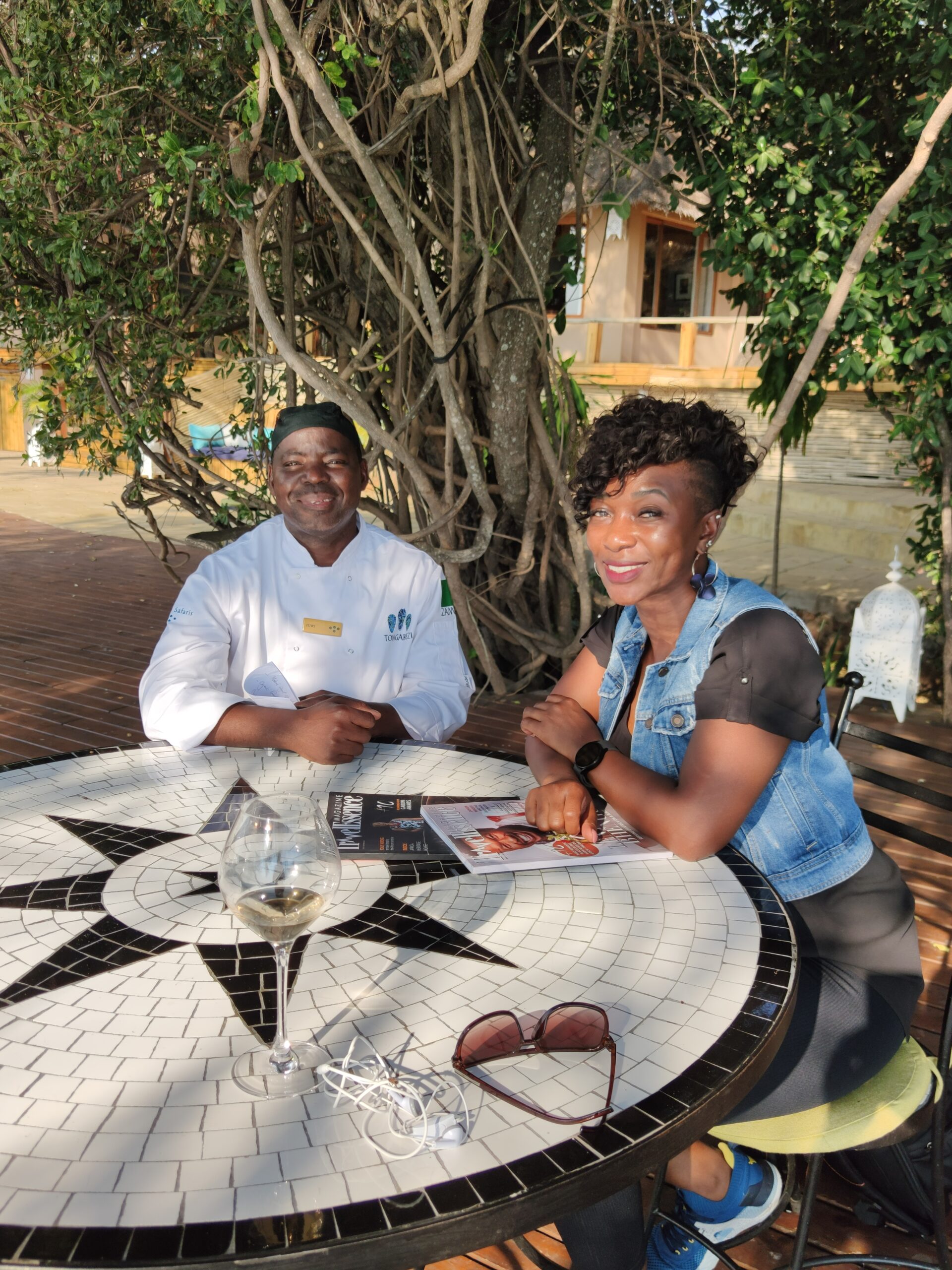 A Unique House and Cottage Concept for your riverside indulgence
The charm of Tongabezi lies in how the property combines romance and exclusivity with warm and attentive service to make your love story with Africa come true in a landscape rife with wildlife and indigenous flora. Tongabezi is an enchanting display of luxuriously decorated four River Cottages and seven Houses, each individually styled and catering for anywhere from two to five guests. Elevated use of elements such as wooden flooring, wrought iron door handles, and bathroom fixtures, juxtaposed with crisp linen bedding, drapes and plush sofas of shades of beige and creams, unveil with each turn the charming character that is at the heart of the Tongabezi design aesthetic.
For those who have chosen the banks of the Zambezi to celebrate love and each other, guests can indulge in lavish luxury at the Honeymoon House, wake up amongst the birds in the Tree House or enjoy an alfresco dinner from the private deck of their River Cottage. For us, quality time was spent together with our children, high above the river at the Dog House, where we played board and card games as we watched the sunset on one evening, and enjoyed the view over cocktails from our plunge pool on the deck on another.
Exquisite dining experiences with health at the heart of each bite
A delightful moment of inspiration came for me as I had the opportunity to sit at the main deck over a glass of Rose and chat with Chef Zuwi Nawa, Tongabezi's Head Chef, over Tongabezi's culinary experiences and overall food and beverage ethos. Tongabezi's farm-to-table quest in food service was evident in every serving of food; from each morning's freshly baked muffins and bread to the salads and main courses that came with lunch and dinner
"People nowadays, are on an active pursuit for a healthy lifestyle. They eat more vegetables and are eating less meat, but again, being a good chef and conscious of your guests' preferences, requires that you don't put pressure on those guests who want to indulge in a little more of this and that. Rather, you understand what they want and work to guide their food experience so it combines the use of wholesome ingredients while embellishing them with taste and textures they travelled so far to experience," Chef Zuwi shared when I asked him what was at the heart of his team's passion for curating dining experiences to relish while at Tongabezi.
An array of activities to get up to at Tongabezi
We had the opportunity over lunch to talk through what activities we wanted to take on during our family safari experience while in Zambia, and as mentioned before, when travelling with family, key to ensuring enjoyment for all is staying at hotels and lodges that take an individualized approach to a curated hospitality.
We loved that we had no set itinerary to adhere to, and the team was fluid enough to allow us to change our course depending on how we felt at any given moment. After all, this trip was purely about reconnection with each other in the throngs of nature first, and plenty of time set aside for relaxation. Dad and son opted for a mountain bike ride into the nearby communities to learn a little bit about village life, especially for my boy who hasn't grown up in the traditional African setting; be it in the city or country. One big on learning, it was an absolute treat for the 10-year-old in our family to learn more about how local communities are sustained by the contributions of well-wishers on holiday and do so first by cycling through the bush with a guide.
My daughter and I – the more adventurous of our four, got an early start for a swim in the Devil's Pool in the morning, an experience we both will never forget! If you've never heard of the Devil and Angel's Pool swims, renowned for attracting thrill-seekers from around the world with an unaided swim from the shores of the Zambezi River at Livingstone Island, to the edge of the plummeting Victoria Falls, this activity is one not to miss. Our journey began after a quick breakfast with a transfer to the team that would take us on our epic adventure for that morning. Rigorous and adrenaline-pumping an experience, getting back to Tongabezi and enjoying yet another hearty lunch and refreshing beverages was a treat we looked forward to, with more moments with nature on the cards for later in the day.
Our afternoon family activities encompassed boat rides and fishing excursions on the Zambezi, a beautiful opportunity to learn about and see the river's wilder inhabitants such as crocodiles, hippos, monitor lizards, elephants and buffalos. It seemed as if the animals had received the memo that we were at Tongabezi for a few nights, as we enjoyed full view of many of these in their numbers during our fishing and sunset cruises on the river. We also had the opportunity to partake of a signature Tongabezi experience – wrapping up a sunset cruise with the Sand Bar – a drinks and snacks spread as we watched the sunset from a small island in full view of the glistening river.  Connecting with other guests and sharing conversation on what brought us to Africa in that moment, was a mesmerising reminder of the circle of life and the restorative nature of travel to Africa's wide open spaces.
Tongabezi joined the Green Safaris portfolio of properties in February 2020, and have been on the pulse of creating distinctive eco-tourism experiences for visitors to Malawi and Zambia. We were fortunate to be counted on the list of guests that enjoyed the magic of Tongabezi recently, and for us as parents keen on instilling a love of Africa and its coveted natural resources in our children, the team's passion for delivering unforgettable experiences, and preserving the most pristine areas of African nature, really shone through. From laughter shared, sumptuous servings in our meals, a sense of being with family when we were in camp, and the intimacy awarded to us with our stay in The Dog House, this family holiday ranks highly on our list of "would love to go again" destinations.
To book your stay at Tongabezi, visit https://greensafaris.com/tongabezi/