Safari and beach retreats in perfect harmony with nature and surrounding communities
If the events since the onset of the COVID-19 pandemic have taught us anything at all; it is how important it is to look after our local communities and the environment they call home. The travel industry has been under scrutiny in recent years over its environmental impact, however, it is possible to make informed decisions on how your holiday choices can have a positive effect on people's lives and the surrounding habitats.
The Elewana Collection is a portfolio of 16 camps and lodges in some of the most beautiful locations across East Africa. Elewana means 'harmony' or 'understanding' in Kiswahili, and so from bush to beachfront, the one thing that all the properties have in common is a commitment to conservation and the community.
Every single guest night across the Elewana camps and lodges contributes to the "Land & Life Foundation", the corporate social responsibility arm of the business that works with communities and conservation projects in the surrounding areas of the properties. One of the flagship projects is the Wildlife Warrior programme, established to ensure that future generations of local children understand the vital link between tourism, conservation, and community. Activities include partnering with local conservationists and Elewana guides to deliver inspirational talks and educational visits to Elewana properties with game drives. For children that excel in the programme, there are scholarships on offer that can lead to future job opportunities within wildlife and conservation.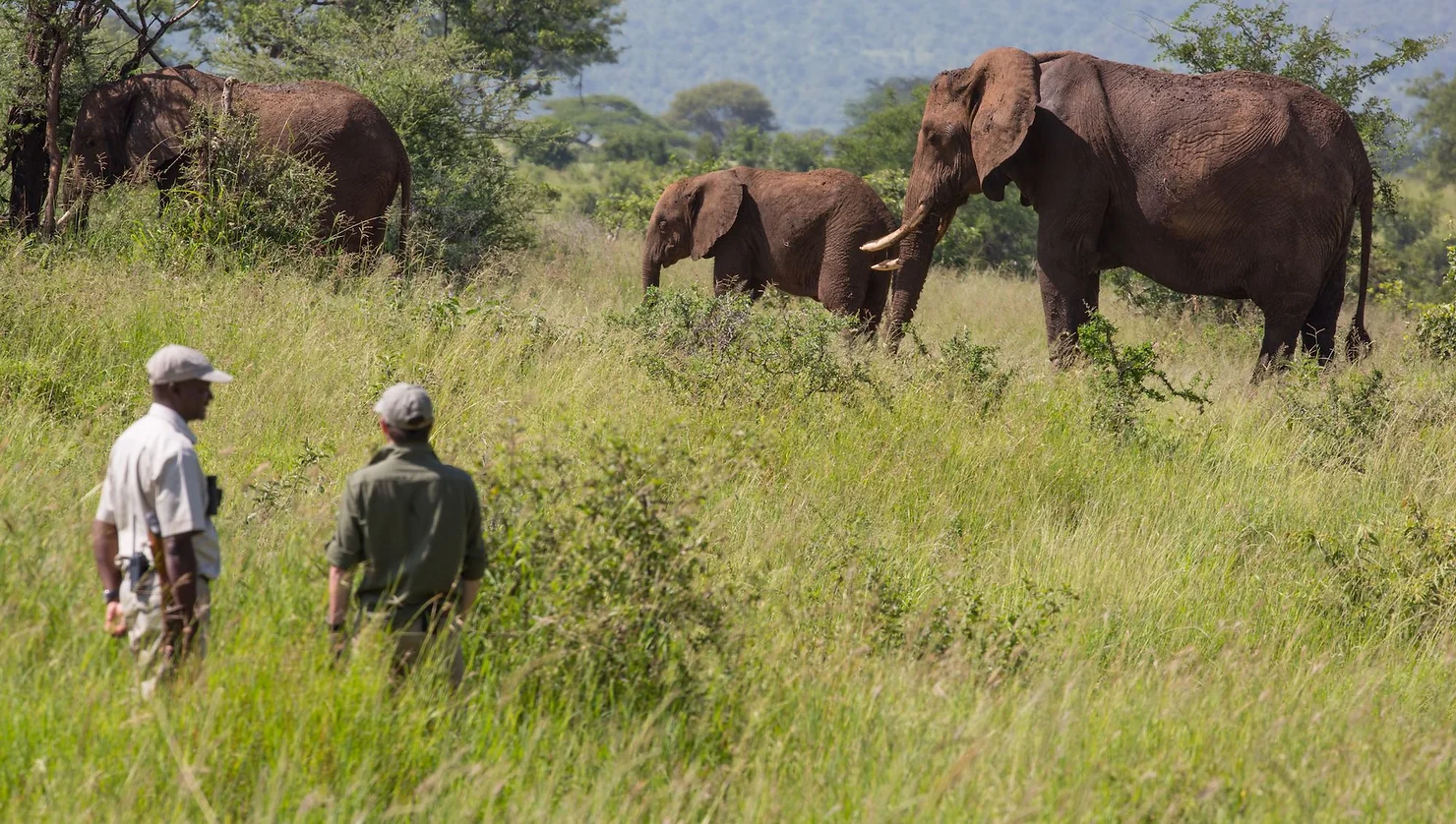 On an individual level, the properties are highly active in the field, working with the local people and wildlife protection projects. If guests are passionate about rhino conservation, Lewa Wildlife Conservancy is one of the world's leading lights on how to successfully safeguard these precious animals. Lewa's innovative practices protect endangered and abundant wildlife existing in our landscape, often in partnership with neighboring Borana Conservancy, which has resulted in a thriving black rhino population. This, in turn, creates a robust ecosystem for a multitude of other species including the endangered Grevy's zebra, elephant, lion, cheetah, and giraffe.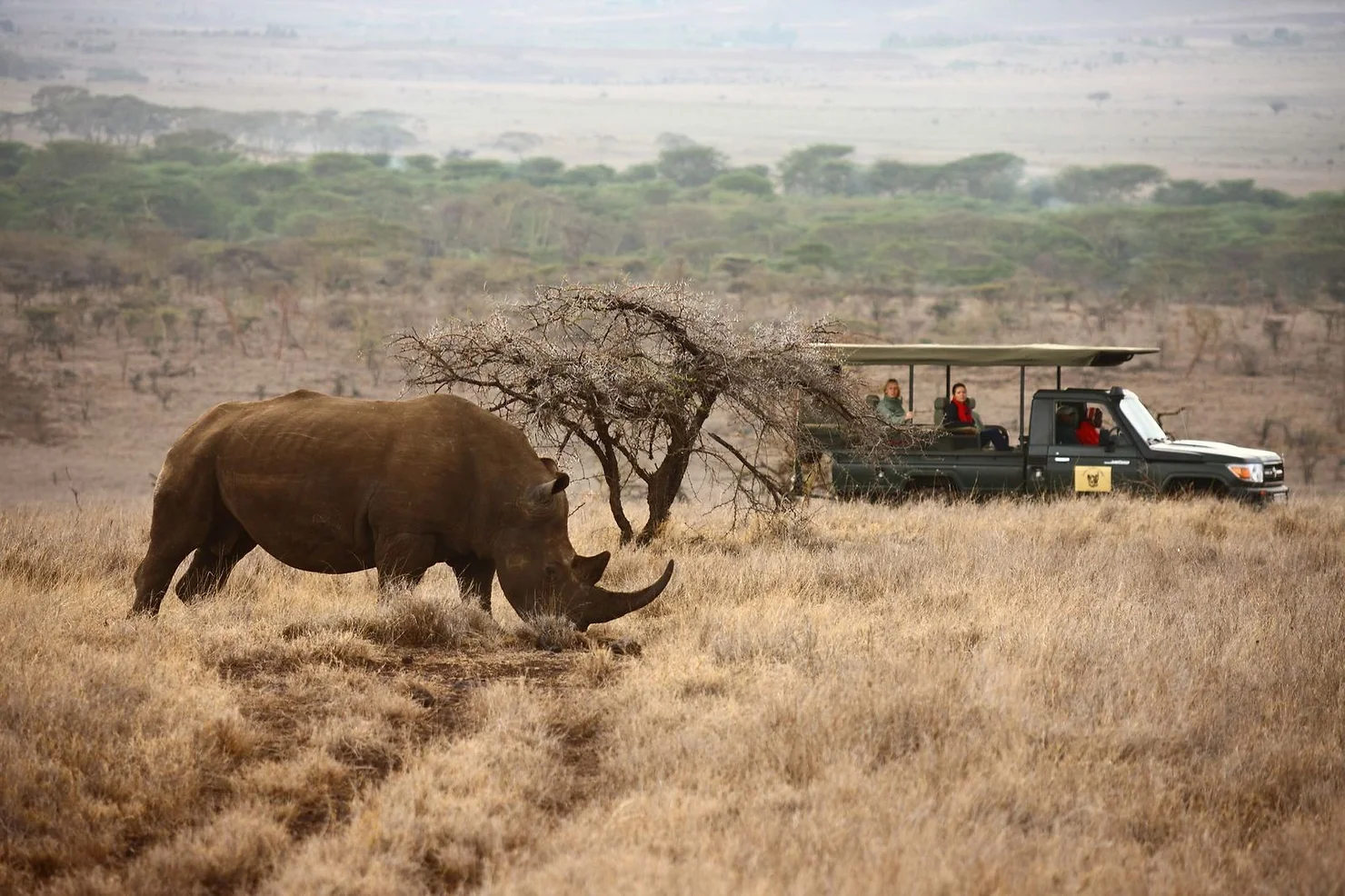 The Lewa-Borana Landscape is home to 14% of Kenya's rhino population and 11% of the world's population of endangered Grevy's zebra. The region is a critical landscape to northern Kenya's elephants and vital landscape connectivity for all migratory species. Together with partners, an elephant underpass has been established connecting Mount Kenya to the savannah landscapes of Lewa and further north. This innovative solution has helped reduce human-wildlife conflict and ensured that elephants can once again roam freely along their traditional migration routes.
Where to stay in East Africa's Elewana Collection
Visitors can stay at Elewana Lewa Safari Camp or Elewana Kifaru House. Lewa Safari Camp offers luxury-tented accommodation, whereas Kifaru House offers beautifully appointed rooms in thatched cottages. Both offer refreshing pools and a homely atmosphere with log fires in communal areas and hearty meals made from local produce.
Also, in the Laikipia Plateau is the Loisaba Conservancy, home to three Elewana properties, Loisaba Tented Camp, Loisaba Lodo Springs and the Elewana Loisaba Star Beds. The properties are as varied as the three ecosystems that span the 58,000-acre conservancy. Elewana Loisaba Lodo Springs is the most recent addition to the Elewana portfolio, having opened in June 2019.
Designed by renowned architects Chris Payne and Jan Allen with landscape architecture by Jo Silvester, Elewana Loisaba Lodo Springs offers an ultra-private experience with eight individual, spacious tented rooms, all located at least 30 to 50 meters apart. Each tented room has its own signature style. An eclectic mix of antique and vintage pieces, which have been hand restored in Kenya, were selected to enhance the backdrop of clean, modern architectural design. Décor includes 17th-century French walnut wardrobes, upcycled cedar fence posts used as paneling and 1950's Americana parlor bar stools. Guests in each room are assigned an Elewana Guest Ambassador, as well as a dedicated safari vehicle and driver and a highly qualified Elewana field guide who will accompany guests for the duration of their stay.
The opening of Elewana Lodo Springs was a testament to the success of the Loisaba Conservancy, enabled by The Nature Conservancy funding the transition of the Conservancy to the Loisaba Community Trust in 2015. The transition secured the land to ensure that the Conservancy delivers vital benefits and support for neighboring communities, wildlife, and all Kenyans for the foreseeable future, achieving optimal standards of sustainable conservation. It also ensured Loisaba's role as a critical sanctuary and corridor for elephants and other wildlife long into the future, as well as providing refuge for one of Kenya's most stable lion populations and an abundance of other wildlife including Grevy's zebra, wild dog, leopard, and cheetah.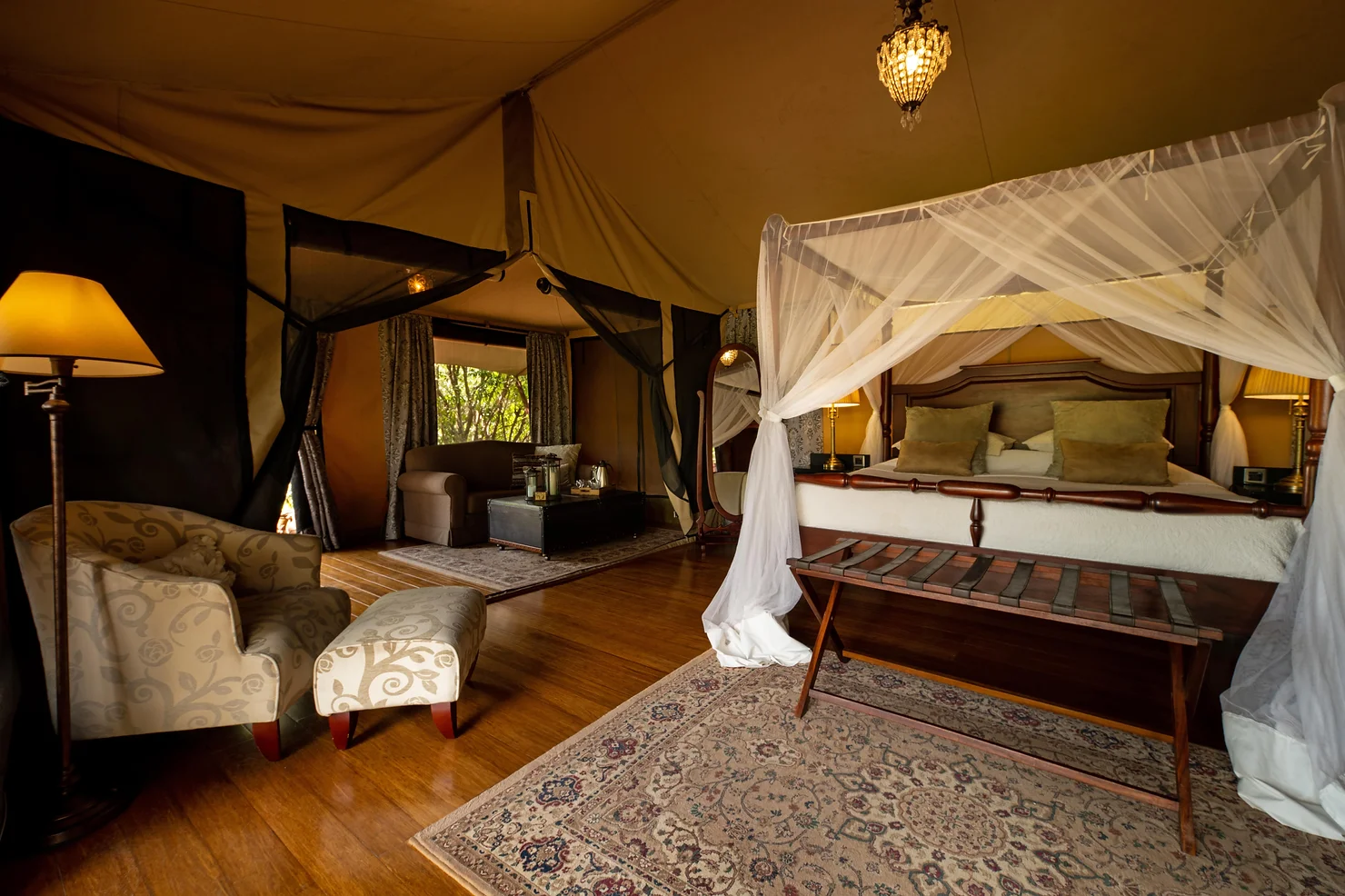 Another opulent tented camp in the collection is Elewana Sand River Masai Mara, situated on the banks of the river from which it has taken its name, on the most northerly route of the Great Migration and close to Serengeti National Park and the Tanzanian border. The camp was designed and styled to reflect the hey-days of exclusive, permanent tented camps in the 1920s and 1930s, with interior fixtures and furnishings creating a grandiose colonial mood that is reminiscent of the Hollywood movies that paid homage to this classic era of African adventure.
Commitment to community impact
As well as supporting the Wildlife Warrior Programme, Elewana Sand River helps support the local Embiti Primary School, a school in the rural community near the Maasai Mara National Reserve. Funding has provided staff quarters, a permanent classroom, a concrete water tank, and the first-ever block of toilets as well as supported ongoing works for permanent staff quarters. Conservation-themed talks and videos, together with school stationery, supplies, and footballs have also been provided, along with digital training for all teachers.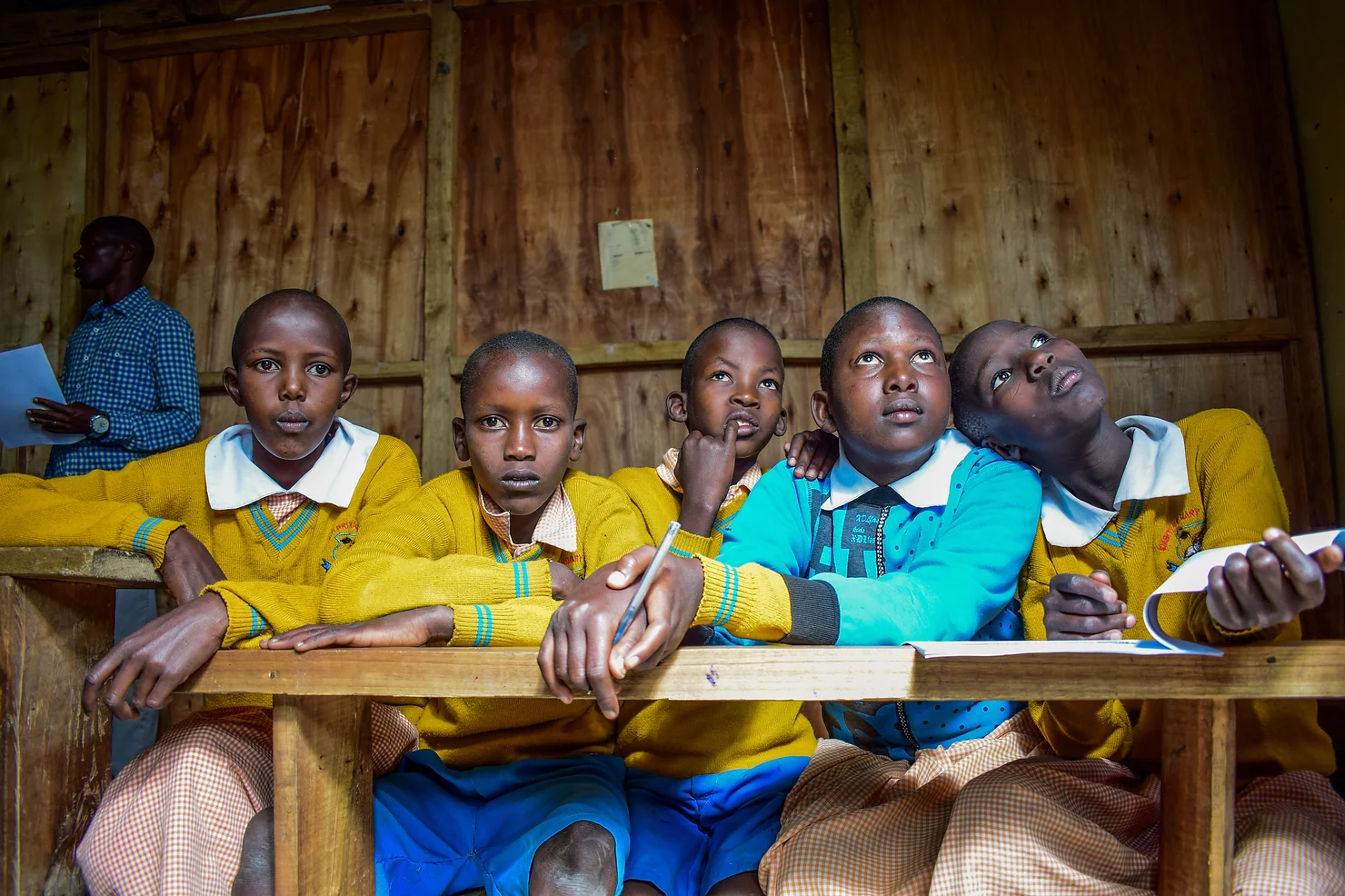 Education also plays an important role at Elewana Tortilis Camp in Amboseli School through their support of Esiteti Primary School. Recent projects have included the construction of new classrooms, a new modern kitchen equipped with large, fuel-efficient stoves, a school garden that provides fresh vegetables for the school, a new library, a boy's dormitory equipped with bunk beds, a playground, computers, school supplies, and education bursaries for students.
Elewana is also supporting the Shamba Project. A successful shamba ("farm" in Swahili) is an outdoor classroom, which teaches students to grow their own produce as well as supplying the school with much-needed food. This project aims to achieve a sustainable solution to a number of problems. The project will serve to educate this predominantly pastoralist community in ways of supporting themselves above and beyond their traditional means. The introduction of simple yet effective crop growing provides a way to improve community drought resilience and self-sustainability. As they are learning, the garden will also provide basic vegetables to the school for consumption, improving food security for the school.
In Tanzania, Elewana Arusha Coffee Lodge is ideally situated on the outskirts of the bustling town of Arusha, offering the perfect location to start or end a safari adventure. Located at the base of the volcanic Mount Meru, this stylish lodge, set in one of the country's largest coffee plantations, allows guests a glimpse into the region's bygone coffee rituals. It would be remiss to stay here without a visit to Shanga. This successful social enterprise employs Tanzanians with disabilities to create unique, high-quality, and handmade jewelry, glassware, and homeware, incorporating recycled materials. The purpose-built, open workshop is located on the grounds of Elewana Arusha Coffee Lodge and is a wonderful experience for visitors to meet the inspirational staff and to view and participate in the creative process behind Shanga products as well as purchase some very special gifts.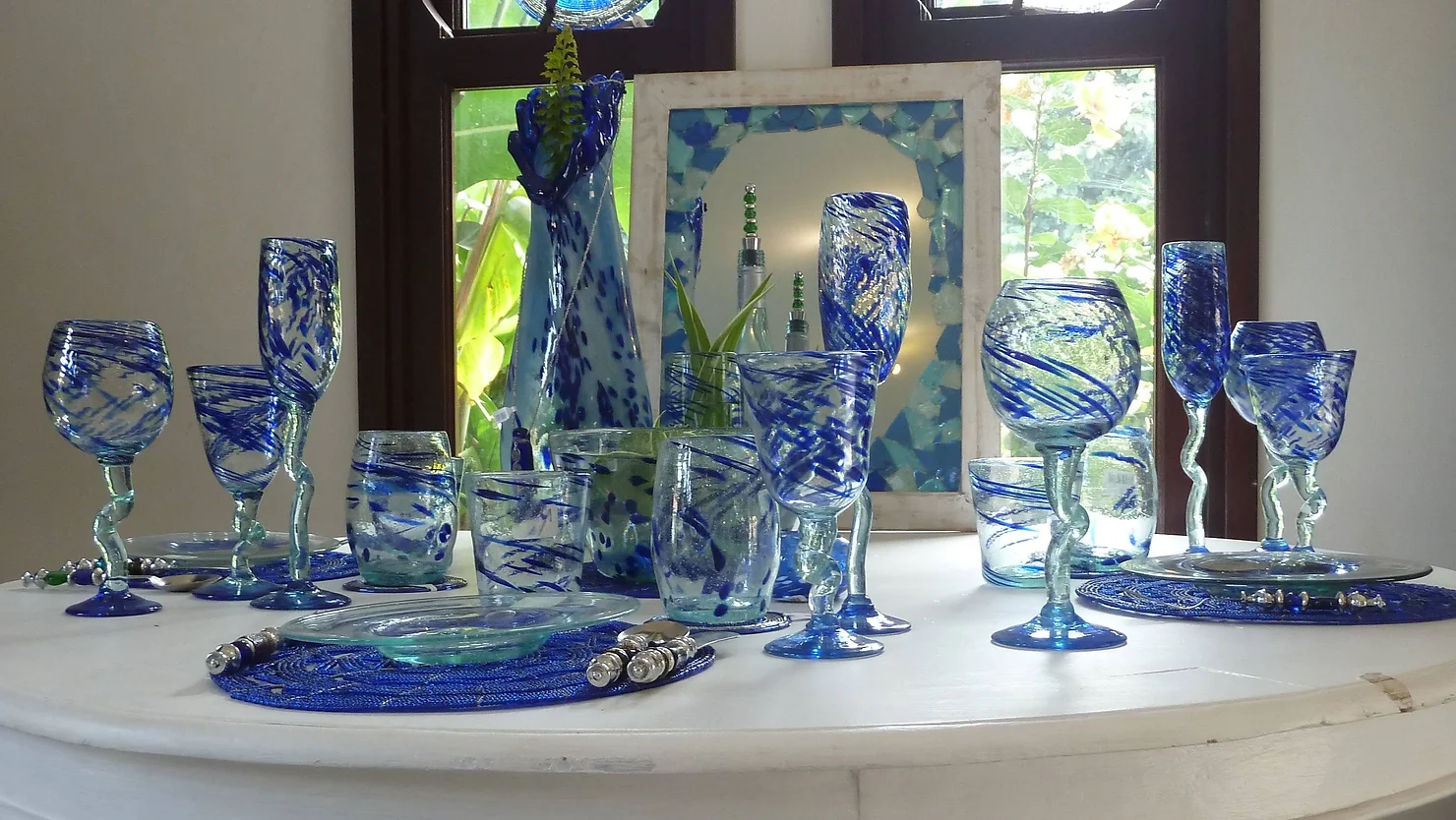 Further into the bush Elewana Tarangire Treetops is located in a private Wildlife Management Area (WMA) called Randilen and is one of the largest contributors to the conservation projects of Randilen WMA, administered by the Honeyguide Foundation. In 2019, Land & Life Foundation and Elewana Tarangire Treetops helped Randilen WMA achieve a Tanzanian first by installing an underground hide and adjoining waterhole to attract increased numbers of wildlife, which in turn, it is hoped will increase visitor numbers and additional funds for the area which can be used to continue to protect and conserve this natural habitat.
Elewana's waterfront escapes
Away from the bush, the Elewana beach properties are a sunny haven to relax and enjoy exceptional seafood and warm hospitality. Lying adjacent to the clear turquoise waters of the Indian Ocean, the stylish Kilindi Zanzibar is located on the northwest coast of Zanzibar, a semi-autonomous archipelago off Tanzania's coast. The property was originally designed for Benny Andersson, one of the members of pop sensation ABBA. The concept behind the extraordinary design is that of Scandinavian minimalism mixed with the dramatic overtones evident in Middle Eastern architecture. Elewana Kilindi Zanzibar supports the local fishing village next to the hotel, having built a structure for their operations. They also buy all fish and seafood from local fishermen, underpinning Elewana's commitment to the SLOW (seasonal, local, organic, and wild) movement.
South of Mombasa on Kenya's coast, one of the world's most beautiful beaches is graced by Elewana AfroChic Diani Beach, an intimate but welcoming hotel with only ten rooms. The graceful curve of the Diani shoreline allows guests to walk in the warm shallows along the edge of the African continent. AfroChic donates to Diani Turtle Watch, to aid the conservation and protection of turtles and their natural habitats in order to maintain the balance of the ocean's vast ecosystem, including maintaining the productivity of coral reefs, which in turn lend to the overall cleanliness of marine life.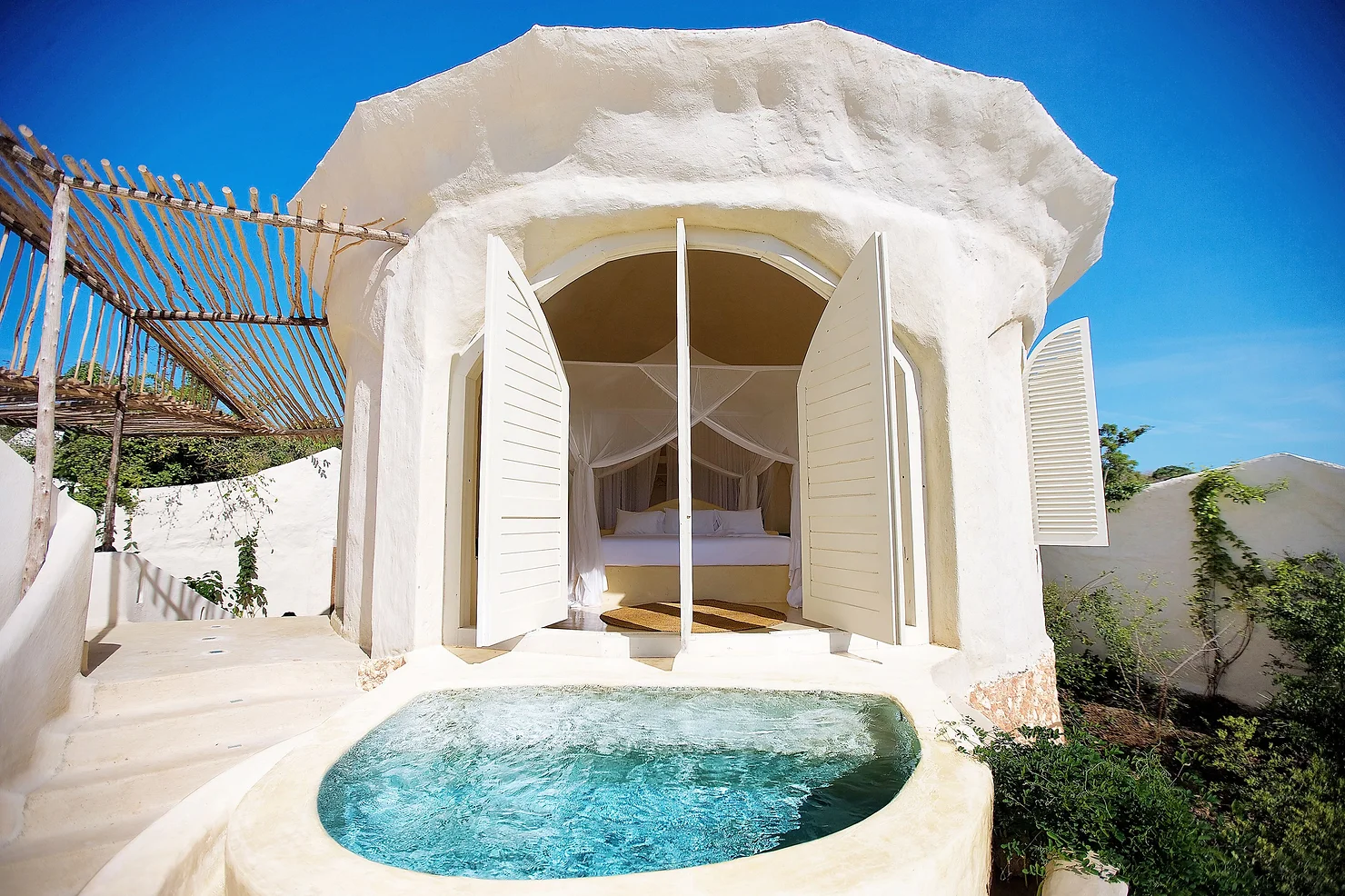 Volunteers at Diani Turtle Watch, since 2012, have been working to protect nesting turtles and their eggs in order to carefully relocate nests to safer areas and ensure eggs have the best chance of hatching and hatchlings can make it to the ocean unharmed. The team also collects valuable data to provide a wider picture of nesting activities and turtle success rates in Kenya. Elewana AfroChic also maintains and takes care of its own turtle hatchery, which has been successful in hatching nests. In 2019 nearly two thousand tiny turtles made it to the ocean, thereby directly contributing to the rehabilitation and rejuvenation of turtles along the southern coast of Kenya and lending to the worldwide project to protect turtles.
For further information on the Elewana Collection visit www.elewana.com, for details on the Land & Life Foundation visit https://landandlife.foundation and to look at products sold through Shanga https://www.shanga.org