Hello Paje!
Just a short bike ride or walk away is the vibrant village of Paje. A leisurely cycle is sure to give you a chance to cover more ground as you explore the little nearby village, doing anything from watching villagers harvest seaweed, stopping for a refreshing drink at any one of the local juice bars, or interacting with the locals as part of the hustle and bustle of the village.
Not to be missed is of course Stone Town – a UNESCO world heritage site steeped in history. The influence of other countries and cultures is seen clearly in the architecture here, with tourists often taking time to seek a better understanding of Zanzibar's history by visiting the Old Slave Market and Museum. The vibrant spice markets will speak to the food connoisseur within, with their richness in colors and scents, and very much a reminder of Zanzibar's strategic importance as a trade center throughout history. Tourists can explore further by booking a tour of the spice farms on the island or taking a walk on the wild side by touring the Jozani Forest, Zanzibar's largest protected area.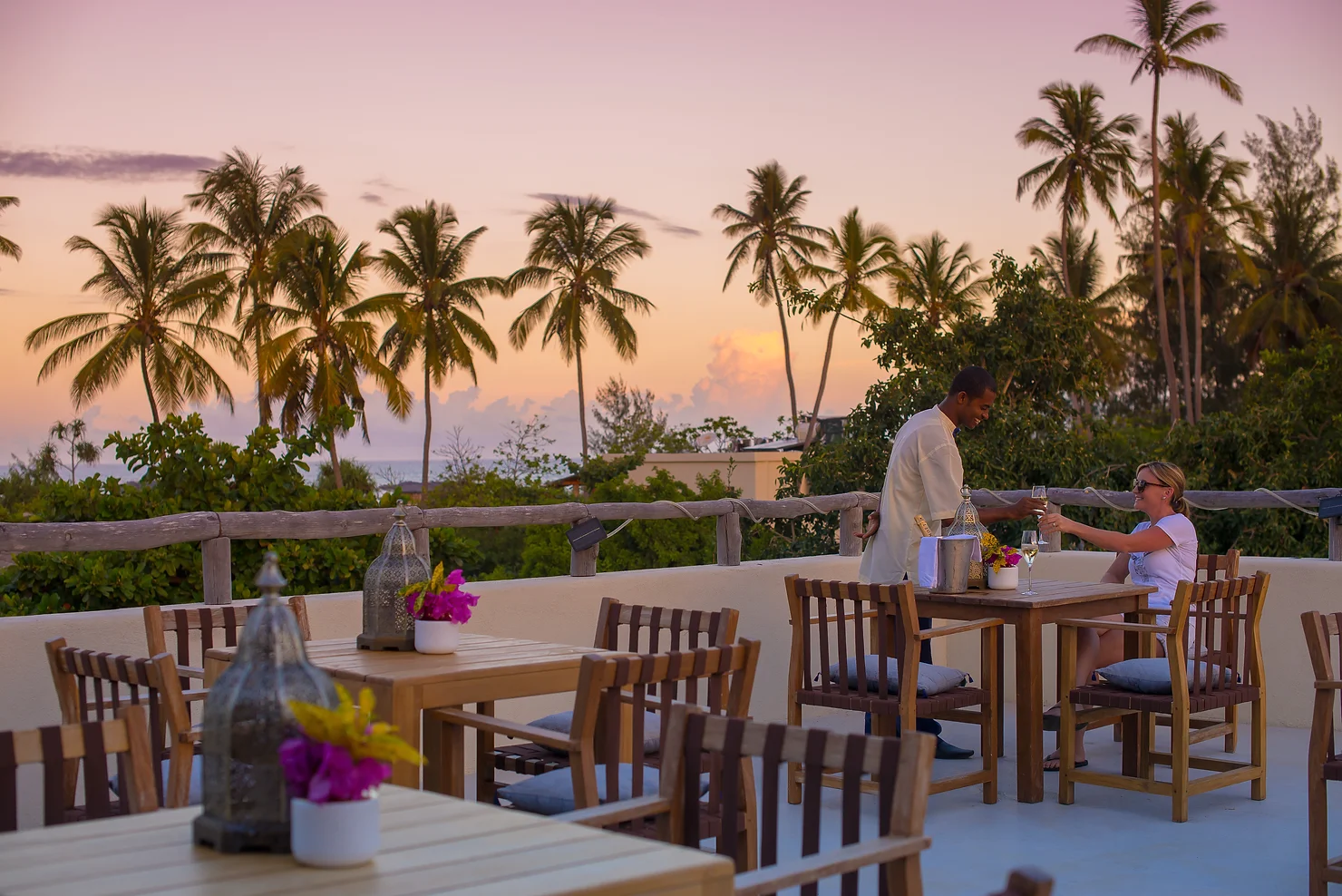 As a guest at Zanzibar White Sand Luxury Villas & Spa, there are countless reasons to treat yourself to such an enticing escape. As a visitor to the island destination of Zanzibar, there are so many activities on offer both on land and at sea, from immersive cultural experiences and journeys through history by interacting with the local community to an indulgence of a myriad of lifestyle temptations and culinary-themed escapades for every tastemaker! Whether you are an adventurer keen on taking to the ocean's waves or much prefer to enjoy the sea view from a lounger with a good book – Zanzibar White Sand Luxury Villas & Spa is a great place to begin your trip to Zanzibar.
To learn more about Zanzibar White Sand Luxury Villas & Spa, visit www.whitesandvillas.com