Reasons why you must put this Mozambican Island on your idyllic destination bucket list.
Lapping up the rolling tides of Africa's diverse coastlines is always a memorable treat. From the cosmopolitan beaches of Cape Town's waterfront, to the haunting Skeleton Coast of Namibia, Kenya's culturally immersive Diani Beach, and that of Ghana, dotted with numerous relic castles now turned to museums, Africa is endowed with spectacular, mostly untouched beaches that all create a perfect backdrop for a dreamy vacation escape. Mozambique, with its shores lying on the Indian Ocean coast of Southern Africa, bears tropical beaches that are idyllic as they are a haven for local culture and maritime adventures. And off the mainland shores is the Bazaruto Archipelago, formed by five islands, and home to its second largest, Benguerra Island
Mozambique harnesses countless reasons why travellers would like to explore its islands, with Benguerra Island lying approximately 14km away from its shores, and easily accessible by a short helicopter flight from the Vilanculos International Airport or by boat, charter boats often available from the resorts one would call home upon arrival. With this, here are five reasons why for your next island vacation, you should consider adding the enchanting Benguerra Island on your bucket list of beautiful destinations to explore:
It is a haven for award-winning luxurious escapism. Benguerra Island can very well be looked upon as a hidden gem for those with a preference for high-end experiences in exclusive settings. With only a few luxury hotels on the island, namely andBeyond Benguerra Island, Anantara Bazaruto Island Resort, Azura Benguerra Island and the newest addition to the island's luxury offering, Kisawa Sanctuary, guests are spoilt for choice in a tailor-made holiday that calls for ultra-relaxation in a full view of virtually untainted beaches. Service is beyond exceptional, and every facet of the experience clearly curated for guests who are simply not hindered by price point. A Benguerra Island vacation is definitely one set aside for ultimate indulgence and unforgettable memory making.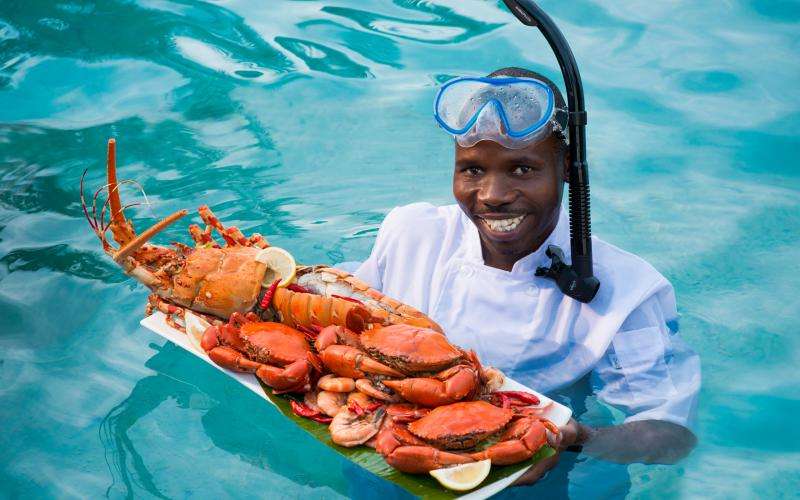 What's not to love about idyllic, remarkably untainted beaches? Beaches on Benguerra carry uninterrupted views of the Indian Ocean's azure waters, and are warm and perfect for a swim at just about any time of day. Adventure lovers can set off to discover pristine coral reefs, which can be explored under the ocean's surface where marine life is rampant. If it is a casual stroll that's calling, a romantic or family horseback ride is on the cards or a lazy dhow cruise from the shores of Benguerra's beaches, coupled with the inland, freshwater lakes and rolling sand dunes, there's plenty on offer to explore. This island destination is truly picturesque as much as it awards countless opportunity for more relaxed activity, leaving you captivated by the sheer magnificence of the island's beauty.
You will get to still time on an island that doubles as a protected lagoon. Benguerra Island is part of Bazaruto Archipelago National Park, and the protected marine reserve is home to an intricate natural ecosystem, which comprises dense forest, savannah and tropical fauna. Inland freshwater lakes and wetland cover equally sustain diverse population of fauna, flora and birdlife species. Resorts on the island also offer guests opportunities to learn more about the island's biodiversity through curated, educational excursions hosted by local communities – a treat for adventurers and conservationists at heart.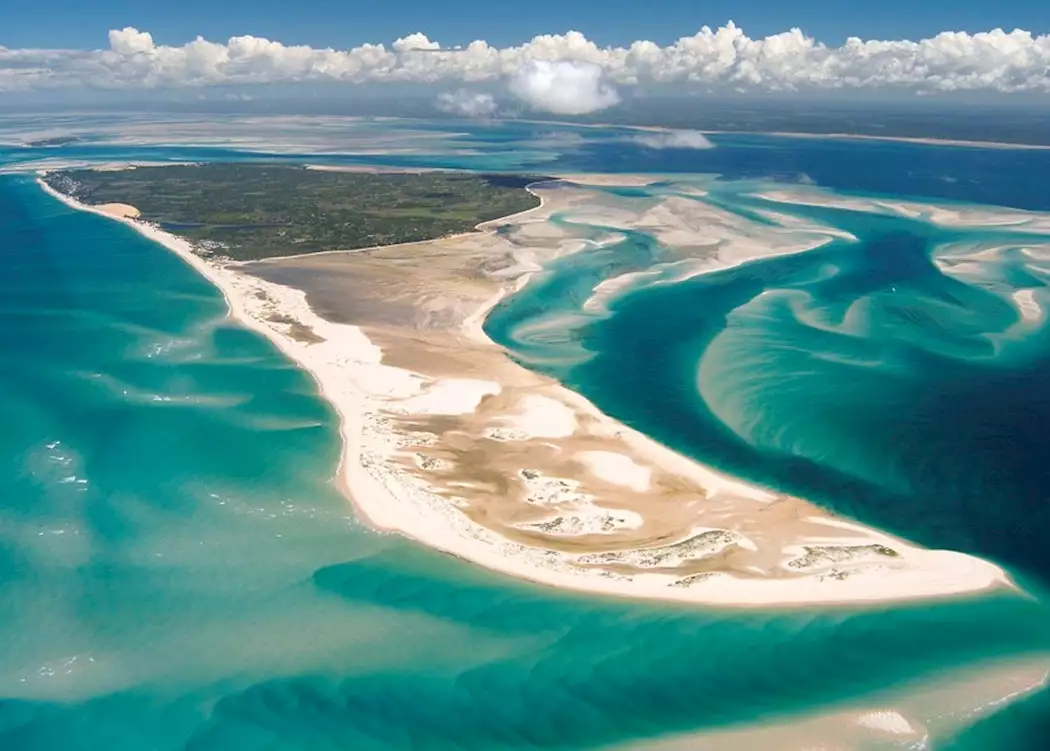 Maritime adventures for the entire family. We have mentioned horse riding, nature walks and dhow cruises, which in their own unique ways offer distinctive learning opportunities. Guests can also enjoy scuba diving and snorkelling, helicopter rides that give an incredible view from above of the turquoise waters and pinkish white sand beds over which they flow, fishing trips, dune boarding to name a few activities available on the island. Because the island's topography is truly unique, opportunities are plentiful for the entire family to enjoy a full spectrum of things to do, or slow things down a lot by taking in their pristine natural surroundings.
Exclusivity that is synonymous with private island living. Because there are very few, ultra-exclusive boutique resorts on Benguerra Island, you will note that a stay on the island feels very much like being marooned on your very own luxury private retreat. Villas and suites are largely hidden within the tree coverage or appear on such high vantage points, boasting uninterrupted views of the Indian Ocean below. Constructed with spectacular design aesthetic that reflects an appreciation for natural elements and use of sustainable materials, married with environmental consciousness and utmost privacy in mind, you'll be guaranteed a stay that truly feels like home away from home, yet restorative in its isolation from the hustle and bustle that often comes with big city living.
Today's traveller is looking for among other trends, experiences that reward them with a sense of wellness and grounding with earth's natural beauty. Travelling far and wide in pursuit of being mentally, physically and euphorically transported to another world, a trip to destinations like Mozambique's Bazaruto Archipelago are sure to leave one invigorated and reconnected with self, given the drastic movement into a more remote location for the ultimate dose of renewal and luxuriating. Mozambique's beaches may be lesser known than those of island or beach destinations like Mauritius, Cape Town or Zanzibar, but they do avail guests willing to absorb a heftier price tag for the ultimate retreat, an enchanting, exclusive stay to remember. Will you consider a trip to Mozambique then?