On a trip to the illustrious city of Cape Town, the Travel Essence Magazine team embarked on an epicurean journey of wine and food at Cellars-Hohenort Hotel, one of the Small Boutique Hotels of the World. Sommelier and Winemaker Marlvin Gwese, whose name garnered popularity from the 2021 Film Blind Ambition, hosted this dinner.
Blind Ambition documents the story of Four Zimbabwean refugees who were forced to flee their home country in search of a better life, later becoming Africa's best and most unlikely sommeliers to compete in the World Wine Blind Tasting Championships, widely viewed as the Olympics of the wine world. The chat with Travel Essence Magazine in the prestigious hotel's wine cellar went a little something like this…
1. Marlvin Gwese. What drives your big ambitions as a Zimbabwean entrepreneur in a hyper-competitive wine-making industry?
Goal setting. Being in the competitive wine industry is largely about setting goals, which in itself is age-old wisdom. I understand that setting and writing down your goals is an essential step in achieving them. Without setting goals, it's difficult to measure your progress or to know which direction you're headed. I also find that in working with other winemakers, one should always be open to instruction and knowledgeable when also working with other winemakers.
Setting goals with timelines also allows you to weed out unrealistic or implausible goals. Much of our success hinges on customer feedback as they taste our wines, helping you can keep track of your aspirations and the timelines for progress. Moreover, evaluating your decisions is more effective when you're aware of the goals you're targeting. Goal setting is therefore what keeps me inspired and ambitious in the wine industry which is filled with knowledge and experience sharing.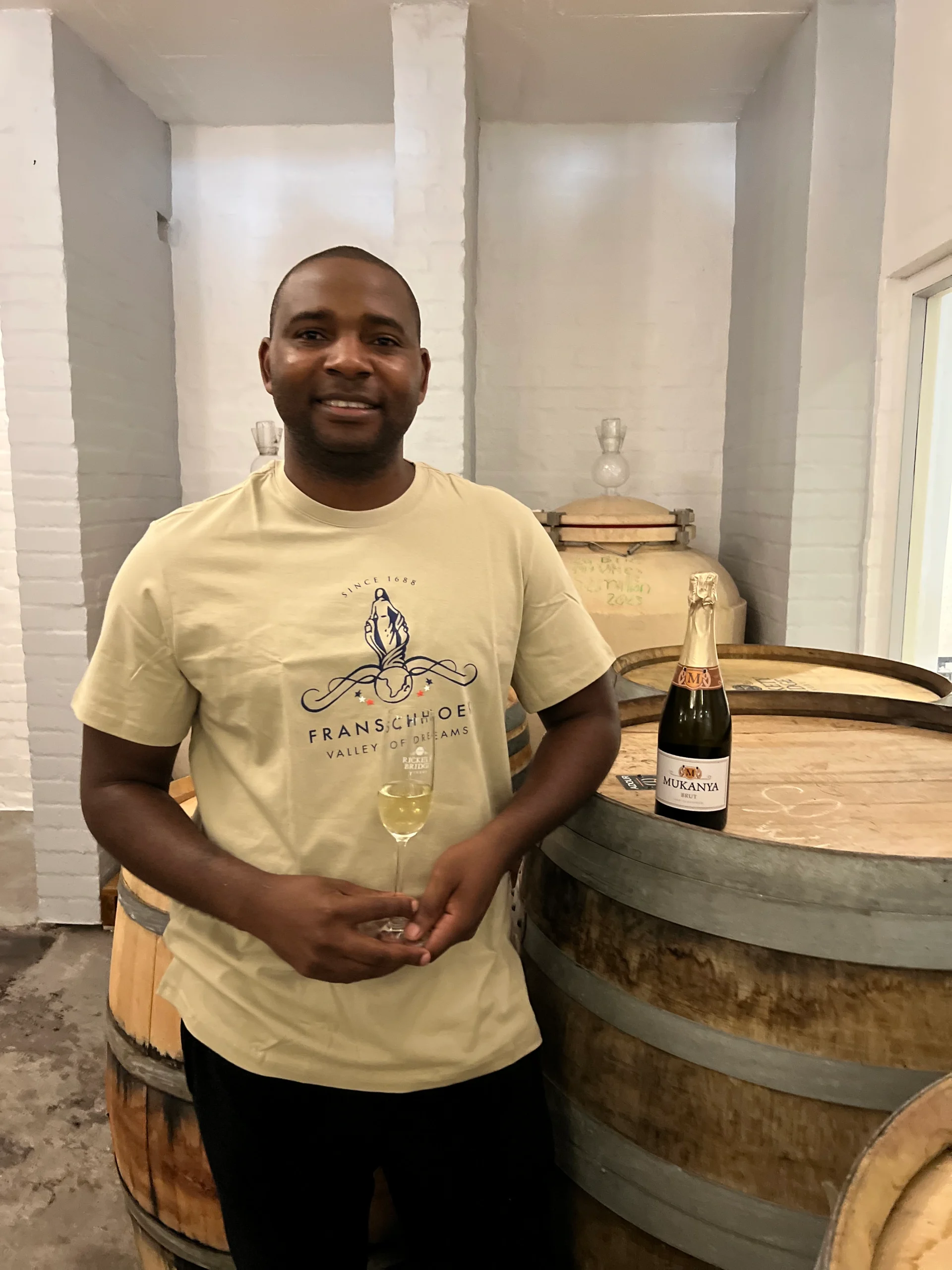 2. Take us through the Mukanya Wines story. How did the name come about?
Mukanya is my Totem (it's who I am; it's my roots) and it's one of the most celebrated Shona totems in Zimbabwe. What I've noticed is that consumers care about your story as much as they do the label design. The label supports my narrative and so I feel very much connected to it.
3. What types of wines form the Mukanya Wines selection? 
Mukanya is Cap Classique focused, and the brand has 2 types made from Franschhoek grapes in South Africa
Mukanya Brut NV – 100% Chardonnay. A fine, gentle mousse dances on the palate with flavors of green apple, fresh citrus, light caramel, and brioche nuances. These delightful flavours combine seamlessly with classic richness and finely balanced acidity to excite the senses  
Mukanya Brut Rose NV – 60% Pinot Noir/40% Chardonnay. This is a delicate expression of citrus notes and hints of red berries. On the palate elegant freshness combines seamlessly with classic richness and finishes with finesse.
4. At what point in your journey did you decide it was time to venture into winemaking and launch your own business?
After a few years in the industry, I began to admire the art of winemaking, specifically the creation of bubbles in a traditional method. A trip to Champagne changed my life and it was that pivotal moment that would take me on a path of learning more about how I can create my own wine brand which would focus on Cap Classique.  
5. Wine enthusiasts came to know you when the world watched the Blind Ambitions Documentary which chronicles the journey of 4 Zimbabwean Sommeliers on the competitive wine circuit. Take us through what the making of this documentary was like? How did it come about?
The docu-movie "Blind Ambition" follows four friends who have conquered the odds to become South Africa's top sommeliers after moving to South Africa from Zimbabwe. Driven by relentless optimism, a passion for their craft in winemaking, and a sense of national pride, they form Zimbabwe's first national wine-tasting team and set their sights on the coveted title of "World Wine Tasting Champions''. As part of the documentary filming process, we in 2017 & 2018, visited a lot of leading wine-growing regions including Mosel, Champagne, Burgundy, Alsace, and others, getting the unique opportunity to taste wines from different regions before the day of the competition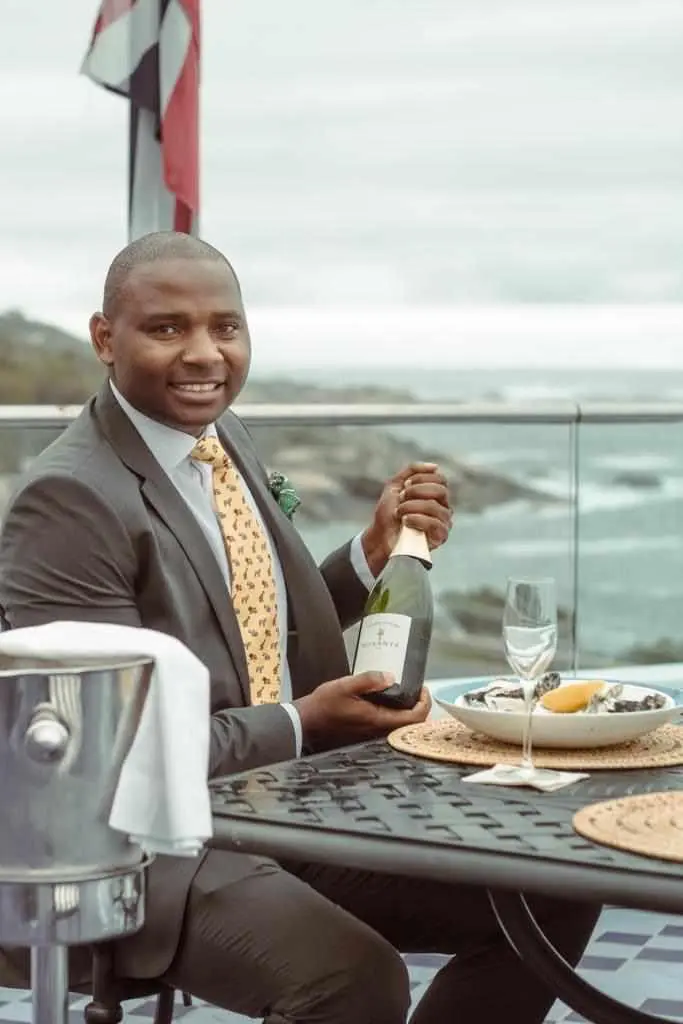 6. What were some of your biggest take aways from being one of the Blind Ambition 4? Any learnings from your colleagues? 
I learned a lot. As a team, we learned to support each other, much like a soccer team which consists of a defender, midfielder, and striker. Aromatic wines were my weakness, and I can say right now, I walked away with a wealth of knowledge on how to differentiate between them. When you are a team, each member has a strong area of tasting. This could be analyzing colour, one's nose or palate, or executing team cohesion. These are examples of areas in wine tasting that you must learn from each other
7. You also double up as Sommelier for some of Africa's most established Hospitality brands. Take us through your take on trends between hospitality groups and curating wine-tasting experiences with guests. What role does food and wine pairing play in availing the ultimate guest experience?
As a Group Sommelier for one of Africa's most established brands, one thing I have taken away is the ability to analyse each property in terms of location and type of cuisine, and then select the wines based on the food offering or culture
Pairing is not an exact science, but a subjective art form that can be learned. I understand the interplay between taste, texture, and aromas between food and wine, I get to work closely with Chefs and create a world-class dining experience through food and wine.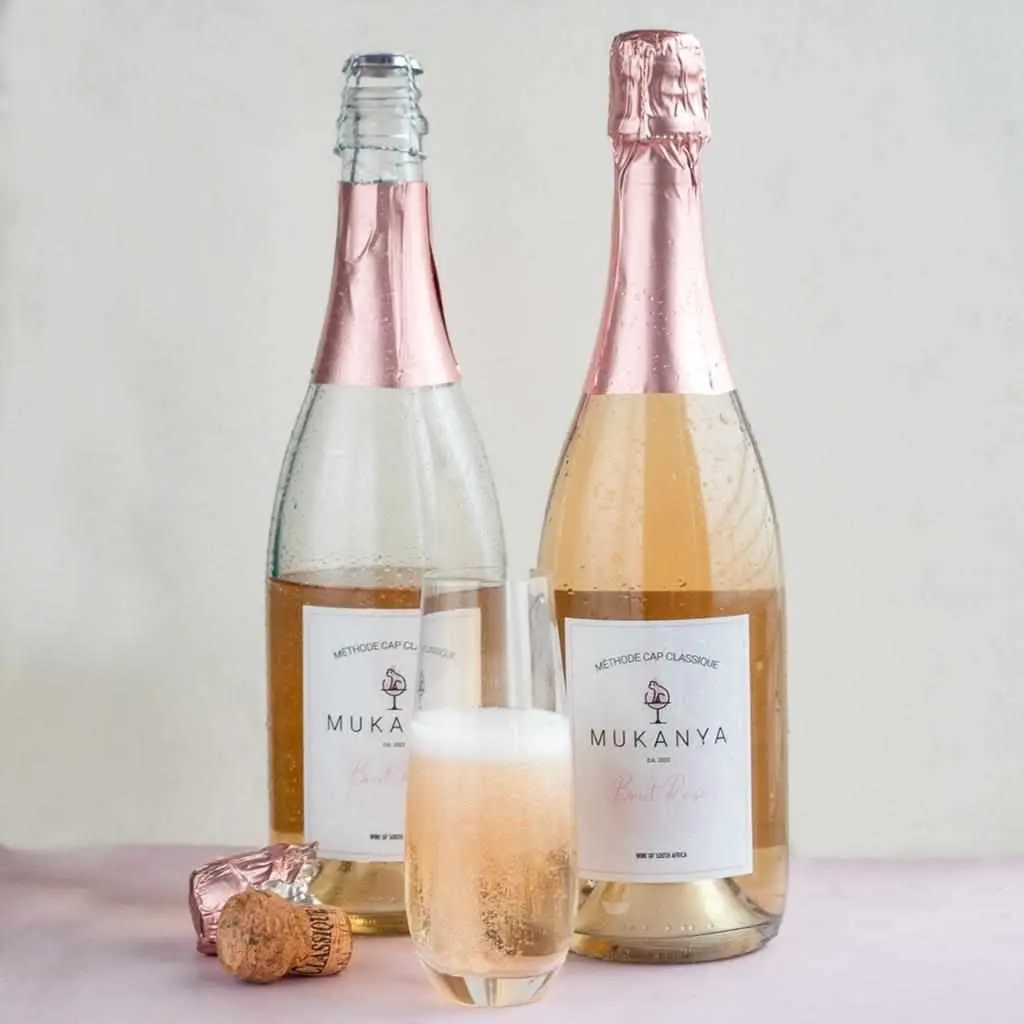 8. Where do you see Mukanya Wines in the next 3-5 years? 
Mukanya is expanding as a brand into different markets; there are no limits to growth. Presently, my goal is to develop and hone my skills in this field, and down the line to put Mukanya as a benchmark of Cap Classique
9. Circling back to more on Marlvin and adding travel to the mix? Which 3 African destinations are your favourites to explore or on the cards for future exploration and why?
I would love to travel to Mauritius, Kenya, and Morocco as I carry a curiosity about these places based on the rich cultural experience.
 10. If Marlvin isn't pursuing his entrepreneurial ventures, what do you get up to for fun?
I look for new hiking spots. I love hiking
 11. For any young person looking to become a sommelier or venture into winemaking, what advice do you have to share with them?
There are various schools that offer certification as a Sommelier or winemaker and having a mentor helps a lot for guidance. Wine program certification offers upcoming sommeliers the opportunity to gain the context they need to understand wine much faster in terms of terminology, and viticulture as winemaking is quite challenging and difficult to understand unless you go through the programs. So, I would say, be open to learning and becoming an expert in your craft. A successful winemaker is passionate about the wine-making experience and the local and global culture of wine. You must seek knowledge and growth to succeed in this industry