Taking Tashas Group to epic heights in inspired hospitality
Anchored by three guiding principles: "Beautiful food, Stunning environments,, and Engaging Service" – Tashas Group is a South African success story, embarking on its journey to inspired hospitality with a singular café location in Johannesburg in 2005, to now boasting 26 restaurants and counting in South Africa and the United Arab Emirates.
Six distinctive concepts make up the Tashas Group: tashas, Flamingo Room by tashas, Avli by tashas, Le Parc by tashas, Galaxy Bar, and Bungalo34. Travel Essence Magazine recently enjoyed the opportunity of celebrating the opening of the newest Bungalo34, which comes inspired by the Mediterranean Rivieras. We sat down for a delightful chat with the woman behind the brand, and in every sense the heartbeat of Tashas Group's soul – Natasha Sideris. The conversation went a little something like this…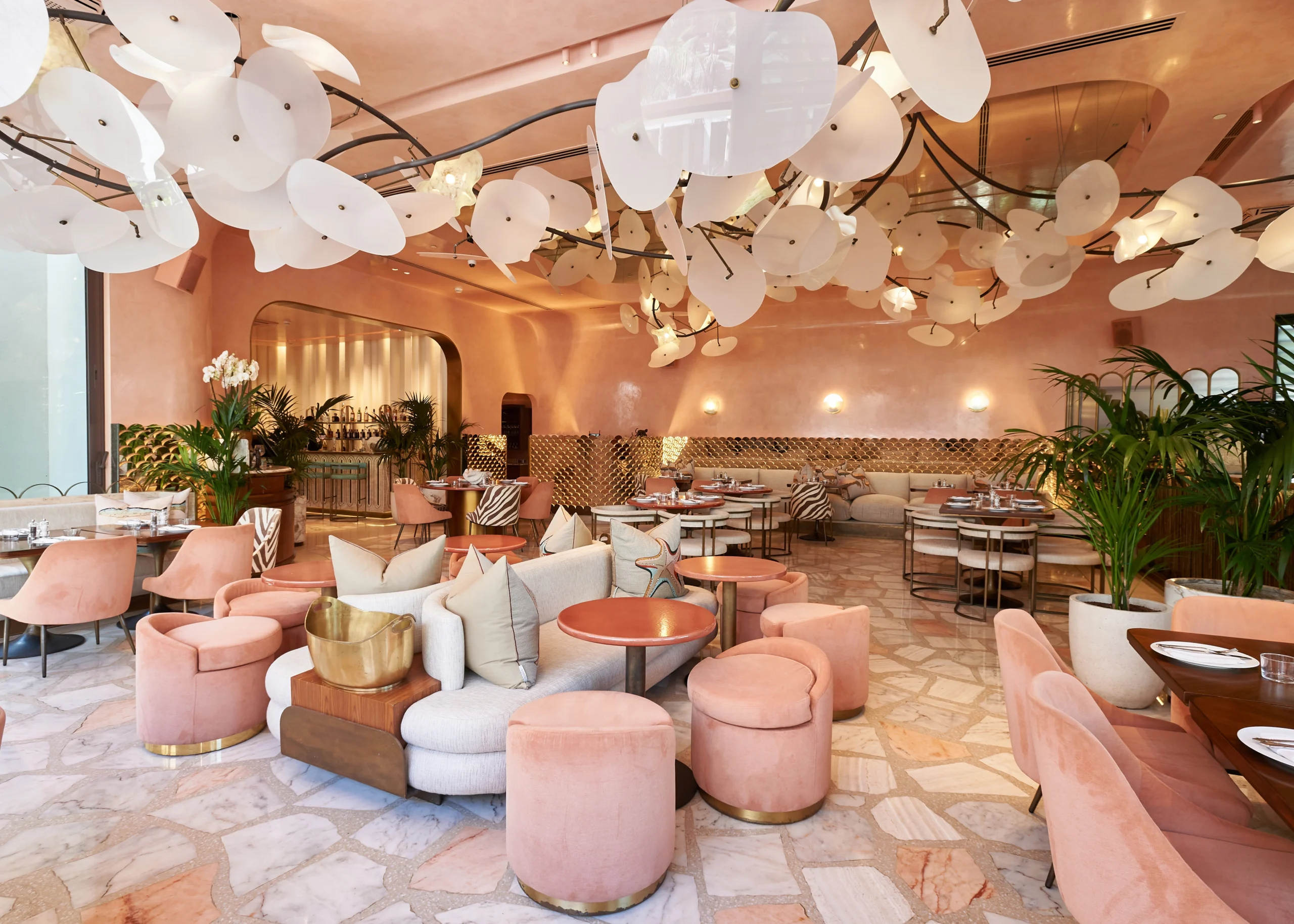 1. Natasha Sideris. Culinary genius with a heart for people and eclectic dining experiences in uniquely designed spaces. Take us through how Tashas Group came to be. As a little girl, did you ever envision yourself running a successful company with operations in South Africa and now in the UAE?
I never thought I'd be involved in restaurants because my dad was a restauranteur, and he was hardly ever at home. He worked really hard; his days were made up of long working hours and in fact, in those days, that's how restauranteurs used to work. Nowadays our managers are lucky in that they don't have to pull the 14 – 18-hour shifts. In my dad's days, he would work 18 – 20 hours, sometimes only getting four hours of sleep. So, I told myself that I would never get involved in this type of business.
What I was going to do was study and I studied psychology. I completed my BA degree and decided not to carry on with an Honours or Masters' Degree. I instead went to help my father at one of his restaurants, and the restauranteur bug bit me. If you work in a busy restaurant and it bites, it catches your heart.
A little about me as a young girl? I was always very hard on myself, always highly competitive. I used to be victrix ludorum at my school and I swam for my province. I was Athletics Captain, the Head Girl at my school, and very academically inclined. I think one of the things that I often forget to do is to stop and smell the roses, and in fact, when I went back to South Africa recently, I opened one of my old school books where my aunt had written a letter to me to say, "You know, when we see you swimming and you knit your eyebrows together and you're so determined, you do all your work, and you're so determined – don't forget to stop a little bit and enjoy it."
2. So, growing up in South Africa, where? And how did you make your way to Dubai?
Johannesburg. Joburg in its heyday. Things have obviously changed a lot, but South Africans are innovative and resilient. Growing up, we used to run around a lot outside. I grew up in Highlands North where my grandparents lived, and they often used to take us after school. In fact, my other grandmother was from Yeoville, so I had an amazing childhood and carry very fond memories of growing up in Johannesburg.
I moved to Dubai seven years ago. The business is nine years old in Dubai, as I was commuting for the first two years and then moved permanently and have lived here for the last seven.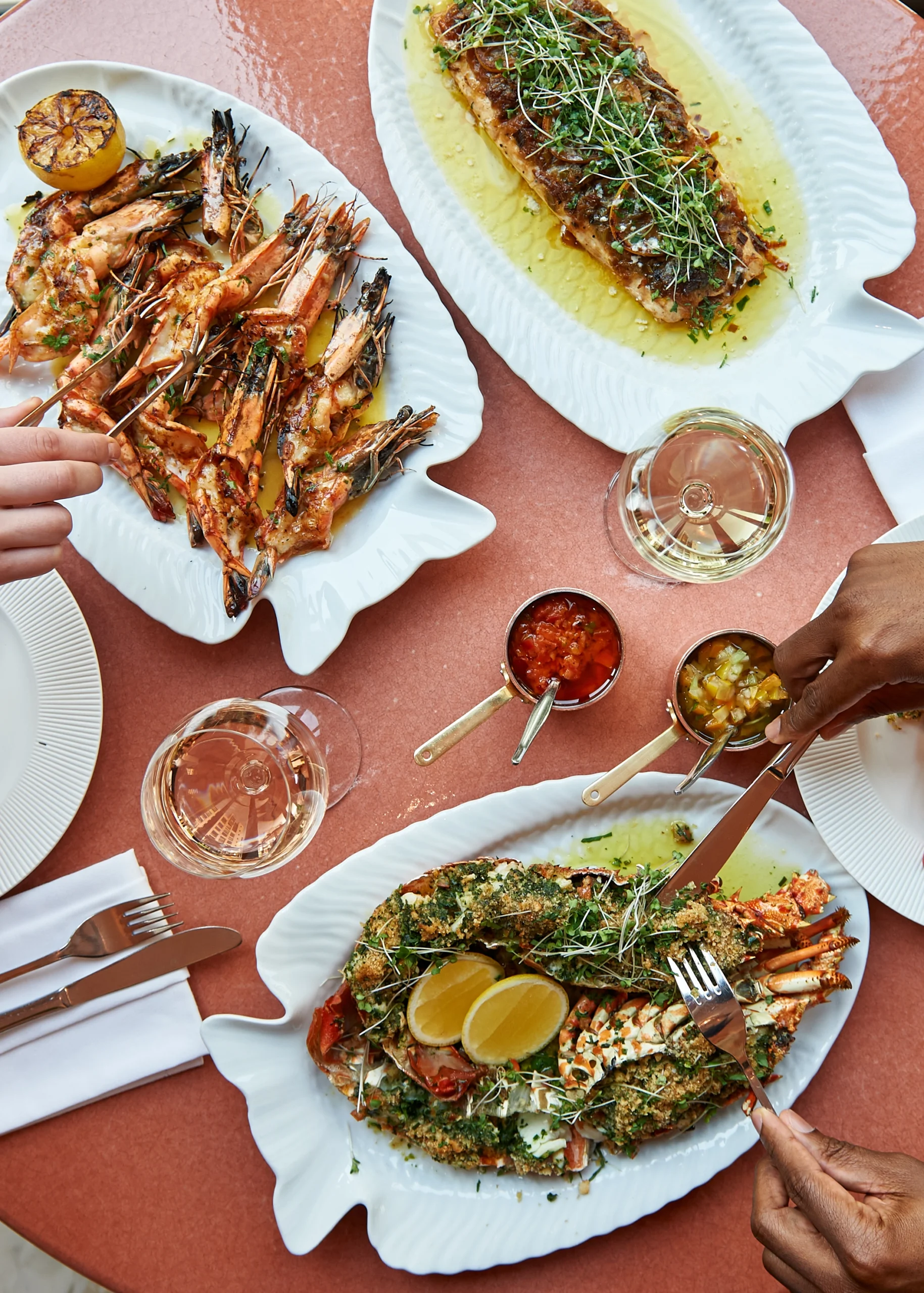 3. You could have started this business or expanded from South Africa into any market in the world. What was it about UAE? Why UAE for you?
I get asked that a lot. I had been approached by a couple of different markets, one of them being London, and nine years ago or 10 years ago, to go from South Africa to a market like London, that's highly competitive, has extremely high rentals, very hectic barriers to entry, I felt for my first foray, I didn't want to go into London. I was then also approached to look into Australia and the United States, which for me were completely different time zones. The whole thing – it is completely different time zones and me being a bit of a control freak in that I want to be on the pulse of the entire operational spectrum by seeing and touching everything and making sure all is okay; the time difference wasn't something I was comfortable with. I thought to myself that I couldn't go to a place where I can't have first-hand visibility of what was going on within an eight-hour period.
It wasn't too long before we were also approached to venture into Dubai. I remember boarding my flight and realizing that Dubai and South Africa's time difference was only two hours. A second draw upon arriving and experiencing Dubai was observing that it's very similar to South Africa in terms of lifestyle. It's an innovative society with a driving culture, and so when I got here, I felt quite comfortable with the space. And of course, I've got a fantastic local partner, which made things a lot easier, as he took a lot of administrative stuff away from me. Fast forward to today, where it gives me such pleasure to share how UAE has been unbelievable for me, for all the right reasons.
Allow me to also mention the fact that I am Greek, and the Arabic culture is quite similar in terms of warmth and the spirit of sharing and togetherness. Hospitality is inbred in us and so there are many similarities between both cultures.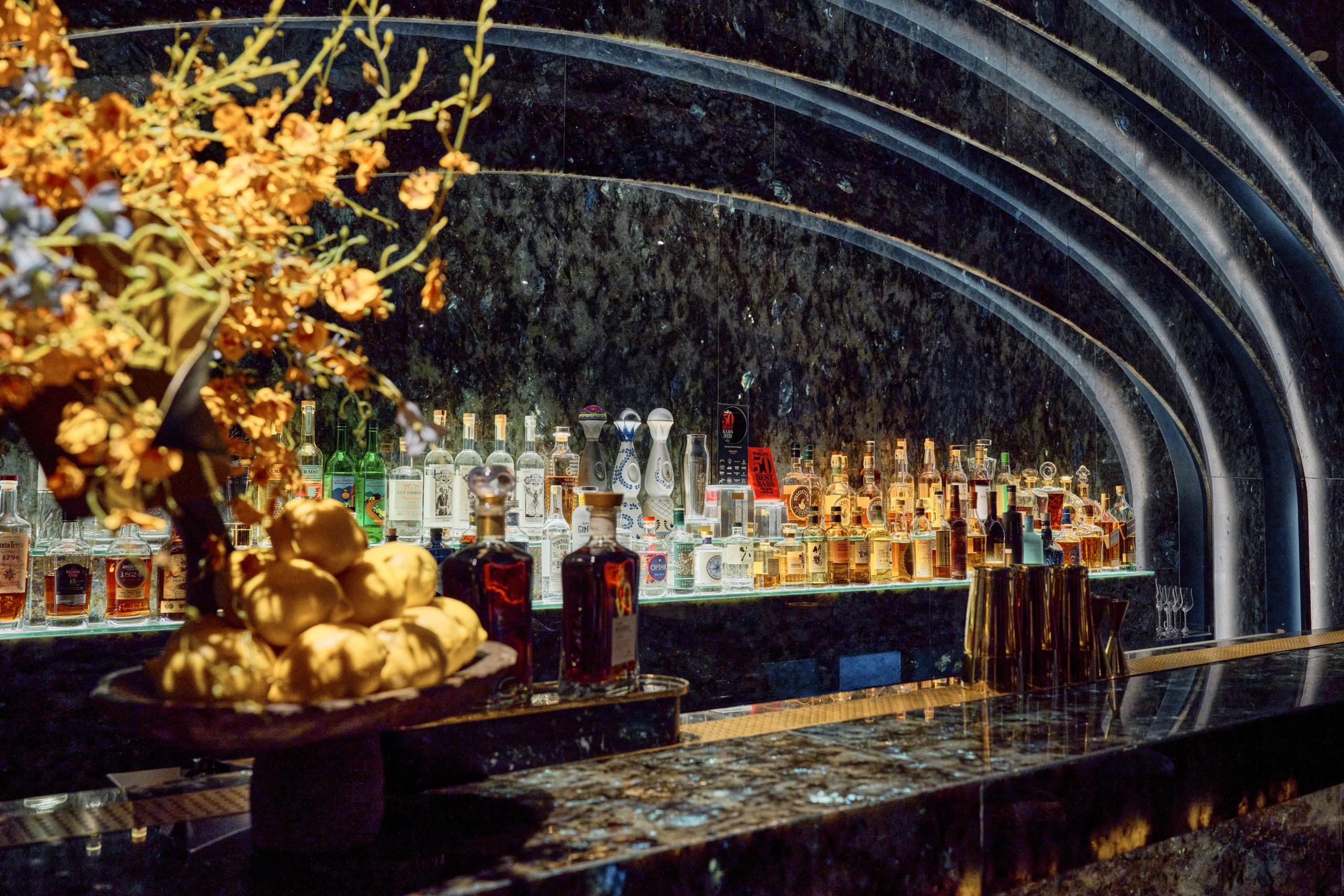 4. What has growth looked like for you in this market? When you wake up each day and say "I am going to work, and this is what I do, and I love it – what does that look like for you?
Wow, what does my day look like? It's a pretty hectic day because I'm involved in every single aspect of the business. From interior design, food preparation, operations, and to a large degree, finances. Of course, I've got individuals who are controlling those departments, but I do get my hands and ears across everything.
I'd say a typical day for me – I wake up in the morning, check my emails, and answer a couple. Then I spend a lot of time in the chosen restaurant of the day, and it could look like working with my chefs or interior designer for most of the day. I'm extremely hands-on. I don't believe in managing from a distance. If you want to start to do well, you've got to show that you're prepared to work and be present.
One of the most amazing books and podcasts I've read and listened to is by Simon Sinek. He talks about leaders eating last. Leaders eat last, and I always say the same to my team – from the GM to the managers. We are to lead by example and eat last. Being hands-on is important. For example, at the recently opened Bungalo34, I was here for the first two months, open to close every single day.
5. "Inspired hospitality." Talk to us about how you came about that tagline for Tashas Group.
Naturally, we looked at a host of different taglines. First of all, we weren't sure we were even going to call the organization Tashas Group. We had a whole lot of other names that had thought of and did go back and forth. We wondered whether it was going to be confusing for people to call the Group Tashas, as the café brand is also called Tashas. We eventually landed on Tashas Group. When we talk about hospitality, I think hospitality is not only about restaurants. I have aspirations to one day run a boutique hotel. But for now, we have a confectionery line called 1701. So, in everything to do with hospitality, I just love the word "inspired". People get up in the morning, and they have to be inspired, and you've got to inspire.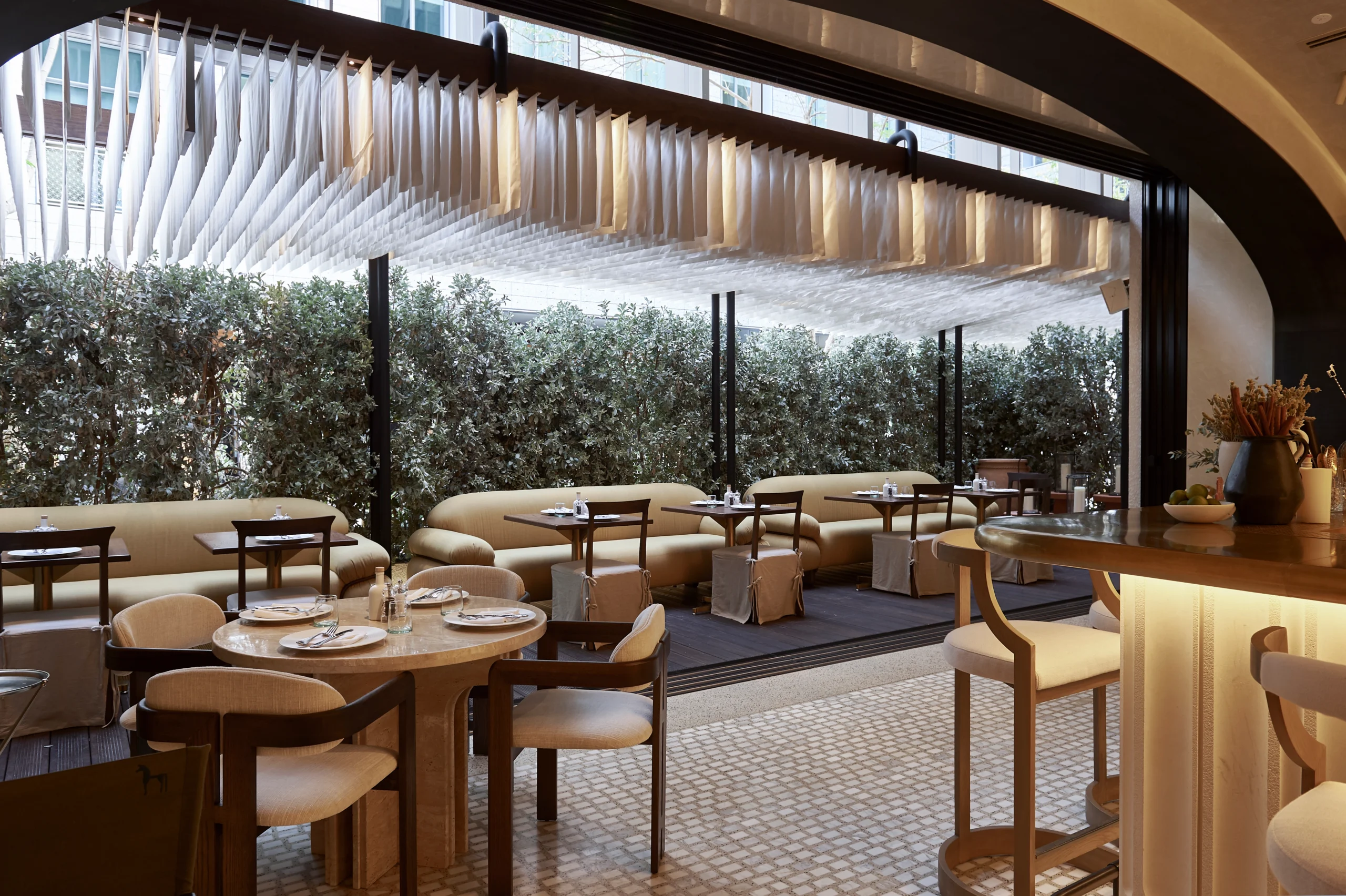 6. What do you think it takes to succeed as a restaurant in a place as dynamic and competitive as Dubai?
I think the keyword for Dubai is competitive. It is one of the most competitive markets and is becoming increasingly competitive with each year. What used to happen was all brands used to get imported into Dubai. Today, you have a combination of imported brands and a lot of local talent. It really is quite amazing to see. I'm talking about homegrown brands created by entrepreneurs who were born here, and they are really developing some impeccable brands.
So, what do I think it takes to succeed? A high level of detail. Restaurants aren't just about food anymore. They are about food, interiors, smell, and visual appeal. It's got to touch all your senses. Then it takes a lot of grit and determination. And then the most important thing – consistency. A lot of people can open a restaurant and it can be successful for the first month or two, but then you have to show consistency and deliver consistently day after day. You will make mistakes, and things aren't always going to go well, but it's how you address the challenges as they arise.
7. What does Natasha do for fun?
I take mini breaks. I'll typically work for a three-month stretch, then I'll think of a destination to go to, so I take a mini break. But in my day-to-day, if I can be quite honest, I don't live a very balanced life. I don't want to lie to anyone reading this article by saying my life it balanced. My life is focused on work. I eat, sleep, and rise again to work, but absolutely love what I do. What's life without enjoying what you do, right?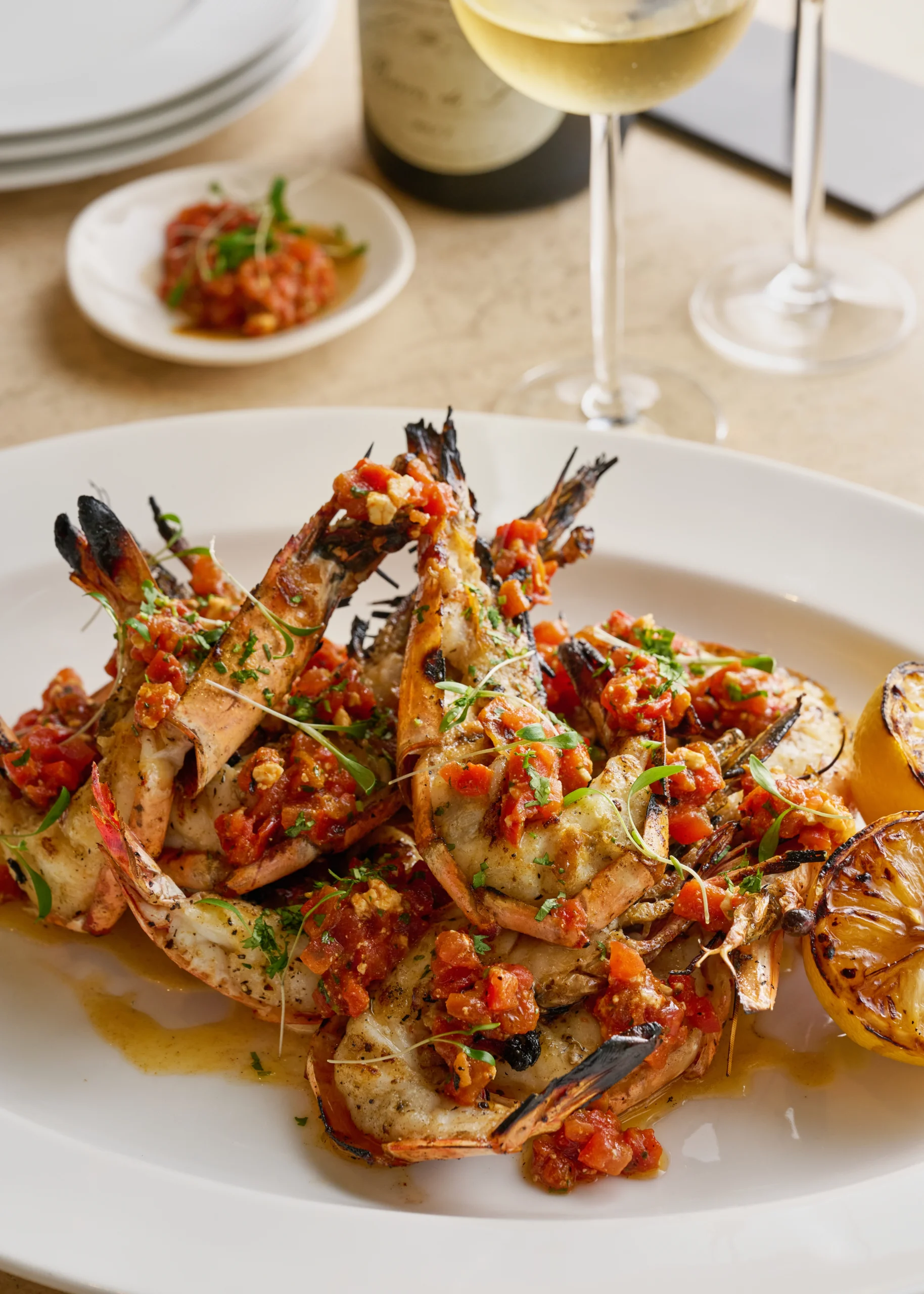 8. You recently came back from Kenya. Travel Essence Magazine prides itself in being the sole publication in the region to focus the majority of its storytelling on all things African luxury travel and tourism. Tell us about Kenya?
Kenya is absolutely beautiful, and incredible. The people are amazing. The warmth of the people really quite stands out. I was in Lamu, and it was gorgeous.
9. What other African countries do you absolutely love? Besides your home country of South Africa, where else has been a huge hit for you?
Rwanda. I have never in my life seen a more pristine place. Listen, I go to Monaco often, and Rwanda to me is cleaner than Monica. It is spotless, it's efficient, it's run well when you go into rural areas, it is incredibly beautiful, and you stay connected! Wi-Fi access in the winding hills of rural Rwanda?
But really, what I loved most about it was the spirit of community. I love that Rwandans get together once a week and everyone stops work at a certain time and comes out to clean their communities or area around their homes. I think it's cool that they also have to do physical activities. It is really unbelievably clean, organized, and safe.
And then, of course, Mozambique. My dad was born in Mozambique so there's a little Mozambique and Greek in me, notwithstanding having grown up in South Africa. We had restaurants in Mozambique. My great-grandparents had a bakery, and my grandfather was a fisherman in Mozambique. Mozambique's remarkably soulful hey, and I love that my entire family also speaks Portuguese apart from Greek.
I've never been but would love to go to Namibia as well as Zanzibar and do hope to make that happen sooner rather than later.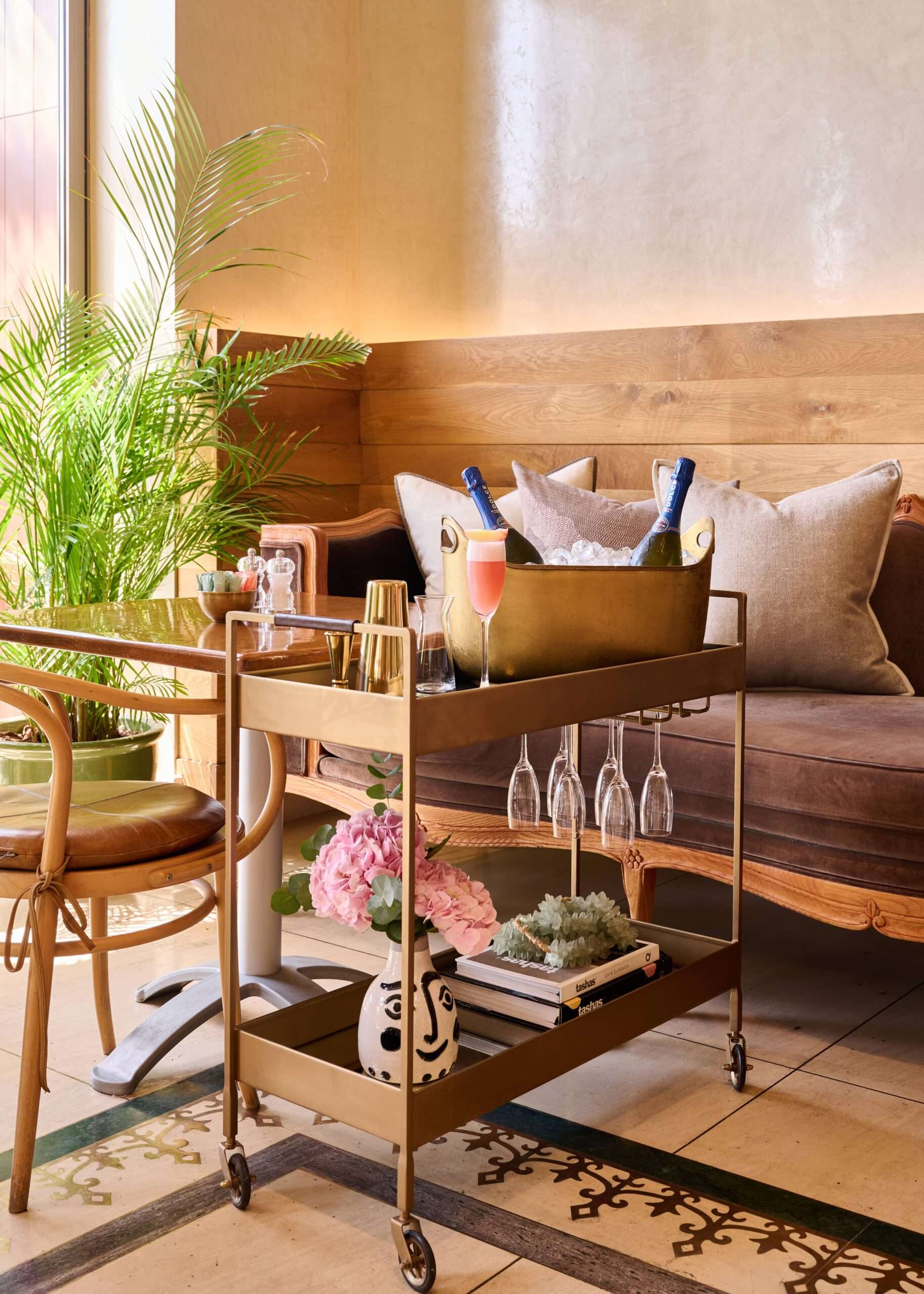 10. When you build a business that is as multifaceted and multi-dimensional as Tashas Group, you can't possibly have a favourite restaurant because each one has something special that speaks to you. Which one of your restaurants holds a soft spot in your heart and why?
Avli by tashas, because it was the most difficult opening I've ever had. It's completely different from all other Greek restaurants in that it's not typical blue and white. It's an ode to Athens and the Athenian spirit and culture and not an ode to the Greek Islands. People were taking bets that the restaurant would close because we had taken over a previous restaurant that was struggling, and so we too struggled in the beginning. And then after about a year and a half, it just clicked and took off. The energy on Thursday, Friday, and Saturday night is super-electric! It's an amazing restaurant. And of course, Bungalo34 is my latest baby, so it really is a blessing to see it so well received. Going back to Avli, I worked there for nearly a year. I was determined to see it work, and so to see it doing well is truly rewarding.
11. Lastly, let's talk legacy. What does the word "legacy" mean to you?
Creating opportunities for other people. I feel like I have a responsibility to leave opportunities for people who have helped me get this far. Legacy is what you can do for other people, and I would like to be remembered for the difference I made in other people's lives.