A Spotlight on Diane Chimboza
Diane, tell us about yourself, your upbringing and what generally makes you tick?
I was born and bred in Zimbabwe but always considered myself a citizen of the world. Now I just say I am 100% African. My background is in marketing and I am fortunate to have gained amazing experiences over the past 10 years. Most memorable for me was working on the FIFA World Cup Trophy by Coca Cola in 2009/2010 and travelling to 35 countries across the world, all on my infamous "Green bhomba" – what us Zimbabwean's jokingly call our passport.
I currently live in Kenya, but I lived in the USA for 8 years, where I completed my Undergrad and Masters' degrees. I then moved on to South Africa, where I lived for 2 years, before adding another two years in my home country of Zimbabwe. Now, I'm in my 5th year living in Kenya.
What makes me tick? Hard to pinpoint but I think it's generally being firmly grounded in my faith, a love of life, experiences, family friends…and of course…a glass of good wine.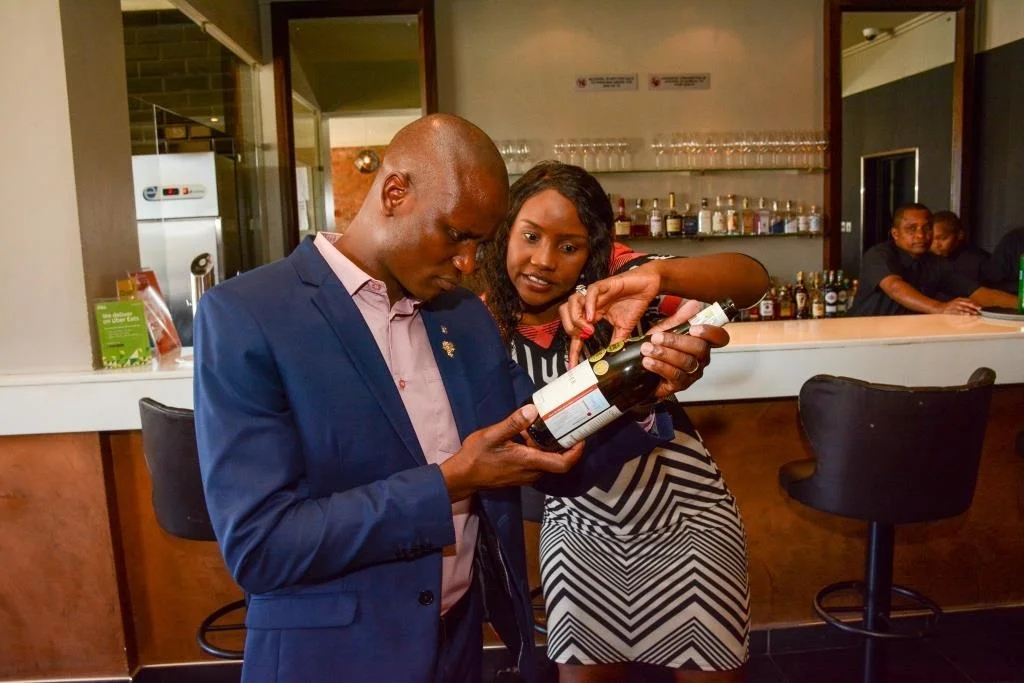 We've found following you on social media really very intriguing; the most compelling fact of which was what your profession encompasses as a wine and gin expert living in Kenya? Why Kenya and how did you find yourself in your line of work? 
I moved to Kenya with my husband in 2015. We had moved back home to give it a go after we met in South Africa. I started a marketing company which was successful but there were more opportunities for its growth outside Zimbabwe. So, we took a chance and moved to Kenya.
Initially, when I moved here, I really wanted what I called a "jobby job"; you know the grown-up 9-5 ones where everything is secure. But as life would have it, I struggled a bit to get a job. I don't think it was a lack of experience or knowledge, but I really believe those doors were being closed because there was something bigger planned for my life that I kept ignoring.
I am my father's daughter 100%. I seem to have always followed in his footsteps. He trained as an accountant but ended up in marketing and advertising. So did I. He started a wine company and went into wine; and I was destined to go that same route no matter how hard I fought it.
For me, it was a scary industry. I mean, I was really good and still am at drinking wine, but becoming an importer, distributor, and trainer was just not something I thought I could do. But it was my path.  Knowing the pain and sacrifice that goes into starting a business, I was reluctant to go through that process again, more so in a country, I had just moved to. I met my CEO through my dad (see God and his humor!) I started the Kenya country office from my home study and the rest became history.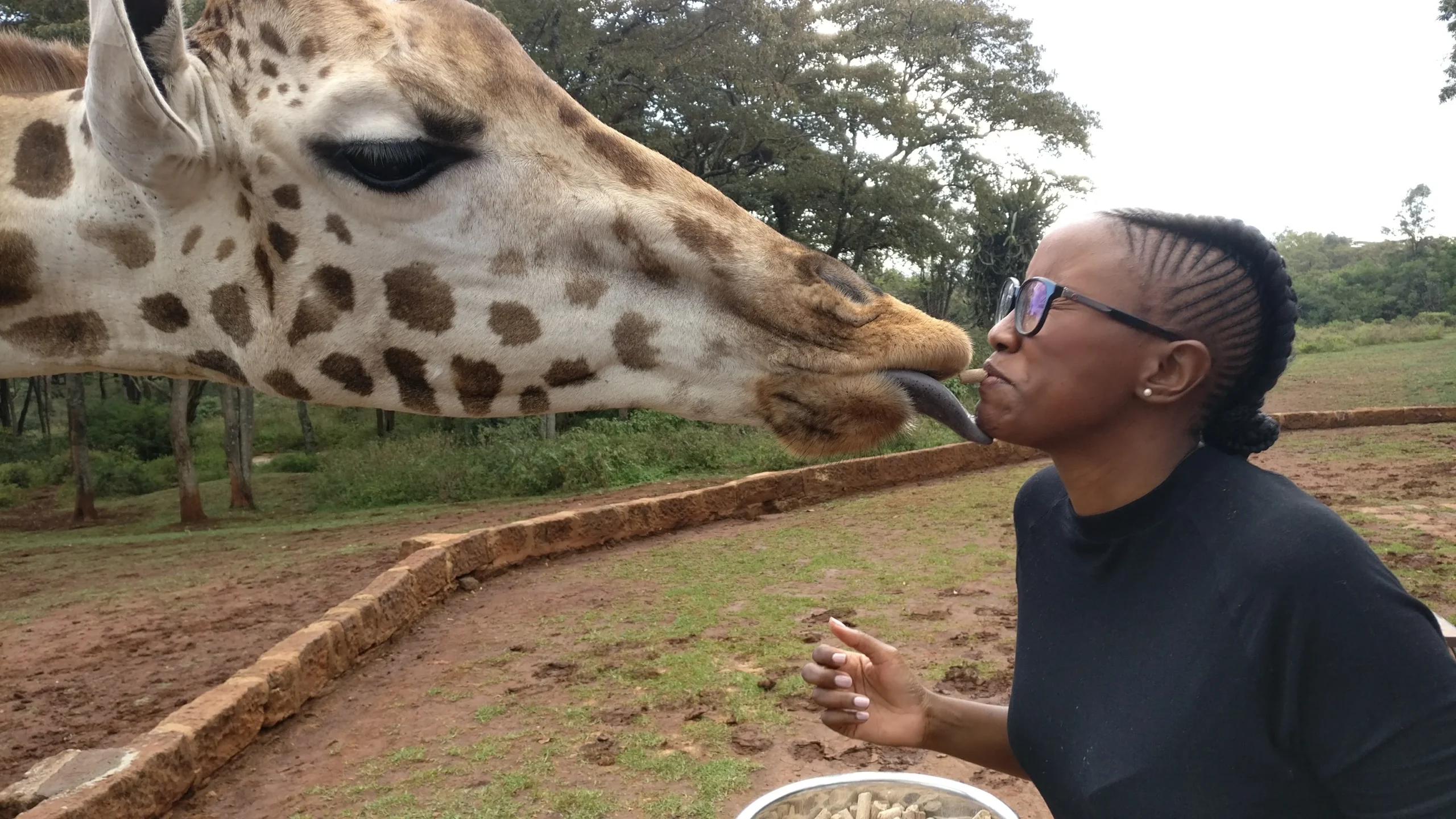 Training hotel and luxury bush camp staff on wines and gins is part of the service that your company offers? What has the response been from your clients when they see a Zimbabwean woman arriving on the scene to give a training on all things 'aqua vitae'?
Confusion. We are in the middle of the bush, and here comes this girl who speaks toddler-level Swahili and wants to tell us about wine! Is this twilight zone?? But at the end of the day, we are all Africans and by the end of the day we are all beaming with pride that we have ubuntu and can relate. The people I work with and train also all want to visit Zimbabwe by the end of it!
It's always amazing if we are out on a bush drive, either on the way to camp or during a "drinks stop" when I point out animals in Shona, my local language, and they say almost the same thing in Swahili. We talk about how we are all bantu people, and how we are the same people just scattered around the continent, which is so evident in our language and customs. I feel so at home in the bush and sharing such familiar experiences with people.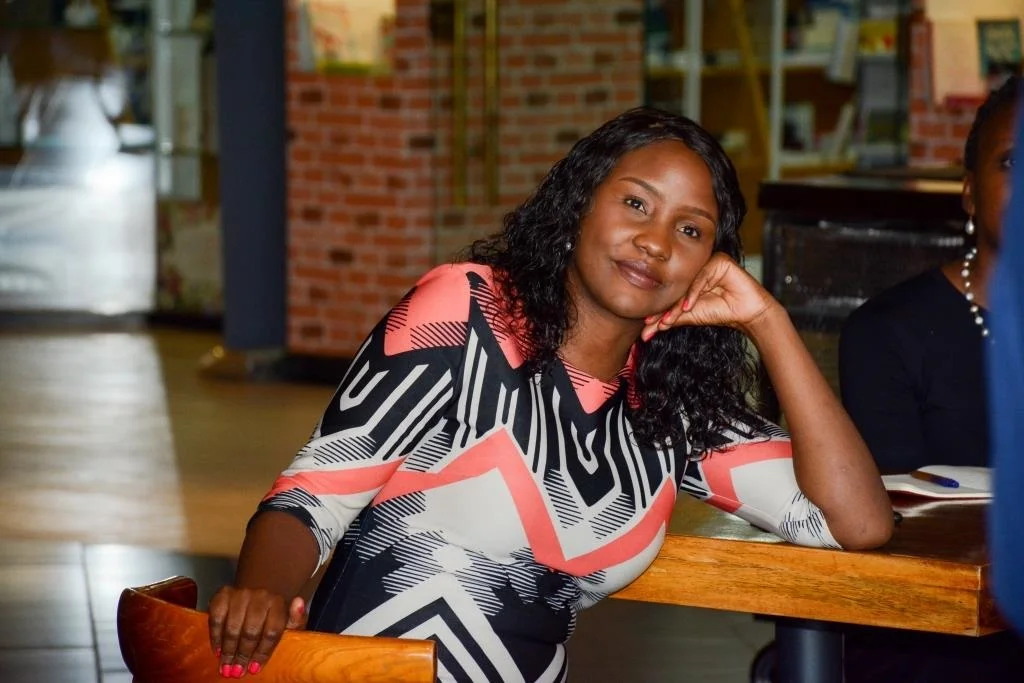 What are you most proud of in terms of your knowledge-sharing capabilities in your industry?
My biggest lesson to people who have no exposure to wine is this: Winemakers are farmers; they need good seeds (in this case grapes and vines), optimum weather conditions, and great people. If you can make a great local brew so whether it is Masese, Umqombothi, Changa, or Moratina, you can make wine.   
Also, people always remember their experience in a place – the people who served them, the food they ate, and what they drank. You don't need to be a master sommelier. You just need to understand the basics and tell a story around what you are selling or recommending. After all, we are all master storytellers in one form or another.
From your experience with travelling to some pretty incredible destinations, how do you define the term 'guest experience' and what has been the most exciting part of your experiences thus far?
People travel so far to come and experience the beauty that is Africa. We want them to feel at home and to experience that warm African hospitality. That's what an amazing guest experience is to me; feeling like you are at home when you are so far away (sans lions roaring outside your tent of course).
Most exciting for me was chilling in our safari vehicle, all the sides up in the middle of a pride of 20 lions.  Look, I love animals, but that was super close for me and no, I did not take any photos in case the click of my camera alerted them to this city girl.  But this still remains one of my most amazing experiences. This is what people come here for; to experience those once-in-a-lifetime, terrifying moments.
Traditionally, how do you think roles such as your own have been viewed over the years? What are some of the things you have done to create your own pathway in this very niche sector?
The wine industry has really opened up for people of color in Africa. We as a people have become more exposed and worldly. I find people want to be served by people like us, and it gives them – and us, an enormous sense of pride. I think there is still so much room for us to grow, we need to see some more black sommeliers and winemakers from the continent.
I'm inspired by my fellow Zimbabweans who are paving the way for us in the wine world, the likes of Tinashe Nyamudoka from Kumusha Wines and former head sommelier of the Test Kitchen in Cape Town and Joseph Dafana from Mosi Wines and Gins and Head sommelier at La Colombe in Cape Town, who I have had both the pleasure to meet. I am totally such a fan girl! Getting to this level, requires heart, sacrifice, dedication, and education. It's not enough to just fumble your way through these things. You have to dedicate time, effort, and learning to become the best at your craft.
We were fortunate to host Joseph Dafana here in Kenya earlier this year, and to hear his story and how he got to where he is today was incredibly inspiring for a lot of aspiring wine stewards here in Kenya. I would love to see more of that exposure happening on the continent.
What does a day-in-the-life-of Diane look like?
Hectic. I wake up on demand, and usually this is dictated by almost  3 year-old twin boys who love to walk in to my room between 5.30 and 7am and say "Mangwanani mama" (Good morning mom!) and proceed to jump all over me and hubby! No respect for adults these days.
I have to say though, that as with everyone across the globe, I had a very different life pre-Covid-19.  But now my day is trying to juggle homeschooling, which I can freely admit I am absolutely terrible at. I just salute teachers out there, as to me, teaching toddlers is like herding cats. It really takes a special grace to be able to do what they do. My days are about being on emails, zoom calls, making calls, and cooking, cleaning and taking care of the kids. Basically, Diane is trying her best to be a superwoman!
The Covid 19 era has also taught us that there are no excuses when it comes to keeping your business on the minds of your clients and customers. I've had to make a conscious effort to stay on top of events and ensure our business remains relevant, especially given the fact that the majority of our clients in the hospitality were closed and some still do not have a clear timeline for re-opening.
It must be difficult juggling a career that involves significant travel while also being a family woman. What do you believe it takes for women, especially African women, to be able to excel in distinctive professions that are largely male dominated?
Belief in yourself and your abilities. I think self-confidence comes from being an expert and knowledgeable in your field and knowing that you can walk into any room and take command. I think that was my biggest fear going into the industry – what if they think I am a fraud and don't know what I'm talking about? But learning from my colleagues and also taking the WSET courses, of which I am a level 3 certified, has really helped me a lot whole lot.
As you mentioned, you were born and raised in Zimbabwe, educated abroad and still found your way back to "the Motherland". If there could be one narrative to be shared with the world concerning living and doing business in Africa, what would that be for you and why?
Africa is open for business. Don't believe the hype, don't believe everything you read in the papers. Come live, learn, work and experience it for yourself and decide if this is the place for you. It can be challenging but what place isn't?
You've had a long day of training a group of staff at a hotel or luxury camp. What does capping your day off look like for dinner, drinks and relaxation?
Oh man, after a long day I just want a long bath and sleep. Training involves drinking, in my case spitting but it can take a lot out of you! People have this assumption that I spend my days drinking and traveling to exotic places, but it's so important in this industry to have discipline and to practice responsible drinking. But look, a nice glass of Cabernet never hurt anyone.
Two top picks for a distinctively African dish to pair with your beverage selection?
Our local foods scream pairing with wine, it's ridiculous that people aren't doing more of it. For me Sadza, chicken stew and greens with peanut butter ache for beautiful Chenin Blanc. On the reds, traditional sausage – mutura loves a delicious pinot noir or a merlot.
Your top 5 picks for travel hot-spots across Africa?
Kenya Coast – Lamu
Kenya Bush – Maasai Mara
Cape Town– Visit some black owned vineyards!
Zimbabwe – Eastern Highlands, theVumba Mountains
Zimbabwe – Victoria Falls
What advice do you have for young people who may be interested in pursuing what you do as their career of choice?
Learn, learn and learn some more! There are a lot of great free resources out there like Wine Folly. A great starting point is Wines of South Africa – they have a breadth of info on South African wines. Also expand your palette and drink better. You need to expose yourself to more than what you just know. So that means drinking Sauvignon Blanc from everywhere in the world and be able to difference and recognize why – largely because of where its grown.
Where can our readers learn more about your business and experiences in your industry from you?
Follow my company @Undertheinfluenceafrica on Instagram.  And also, if you are in Zimbabwe and looking for a good wine, check out Danai Wines. They have a shop at Chisi Walk in Harare