Discovering Ghana's great outdoors one adventure at a time
Ghanaian born Selorm Ernest Sosu has always loved showcasing his country to the outside world. He does more of discovery through exploration and adventure, mostly daring to go solo backpacking. Today, he marvels at how as the decision to journey across more of West Africa's "Land of Gold" has taken him around Ghana more than 70 times. He has climbed mountains, sailed waters to far away villages, trekked hidden pathways that can only be reached on foot and revealing villages unknown to most, camped in nature, and biked near streams and rivers, and today carries many a story to tell on Ghana's great outdoors.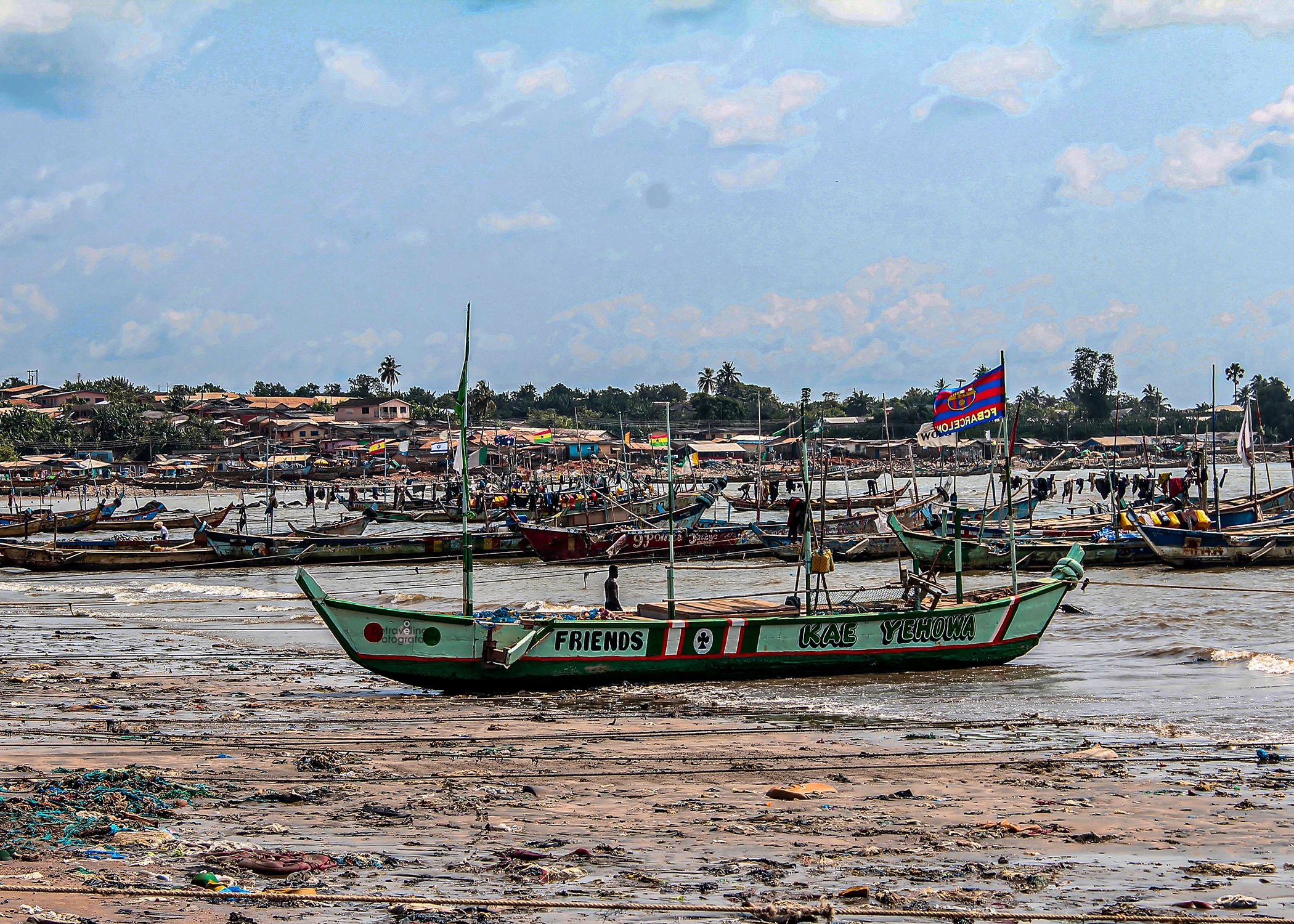 Selorm is a passionate freelance traveling photographer with years of rich history soaked in about Ghana from his many adventures. From the Ancestral sites of great Kings and Queens to the caves of mystical evil forests often described in Ghanaian folklore, Selorm stands ready to take adventurers willing to travel with him on a historical and traditional landmark tour that may have been long forgotten. He is confident of this: that an experience off Ghana's beaten track will awaken the African Spirit in you.
The curious call to Photojournalism
"The sights and sounds of Ghana will answer many unanswered questions of your roots and quest to uncover the truth about our past," he says when asked why one must consider an adventure across Ghana's wilder terrains, before addressing how he got started in photography.
"The quest to venture into the adventure photojournalism scene dates back to more than 10 years ago when I sought to understand how people in the rural areas live their lives," add Serlom.
"Camping is one unique experience that you need bravery to do, especially if you are camping alone or even in a group and the group has no camping experience. In my case, I'm privileged to have now gone camping all over Ghana, and each time is as fun and exciting as the one before. I get to enjoy leaving the stressful city life behind to take in nature and peaceful environments out in the middle of nowhere," he asserts.
But living the adventurous life as a solo backpacker means that one has to know or at least try to learn a little about survival skills. A conversation with Serlom on what makes him tick became a window to understanding what fascinates him about the world of exploring Ghana.
More on Serlom's journey
"I describe myself as a solo backpacking freelance traveling photojournalist with great experience in camping and hiking; originally from the Volta Region of Ghana but born in the Capital town of Ghana," cites Serlom, who goes on to assert how his experience in camping has garnered him significant acclaim among local adventure enthusiasts.
"I'd say my love for photography dates way back to early 1995 in my upper primary years. I remember saving to buy my own camera and eventually going around the area taking photos of anything I set my eyes on. And in those days, we had the analog type of camera, which I still have, together with some of the negative films. This is when my passion drove me to learn photography in university," he says.
He credits having been born in the city to his quest to know how those in the rural areas or poverty-stricken villages live, a journey which has since challenged him to venture into a world of the unknown, learning how to become what is now commonly referred to as an adventure photographer. Serlom believes photography has given him the mouthpiece to tell his story as a freelance traveler and explorer and is keen to develop his skills further.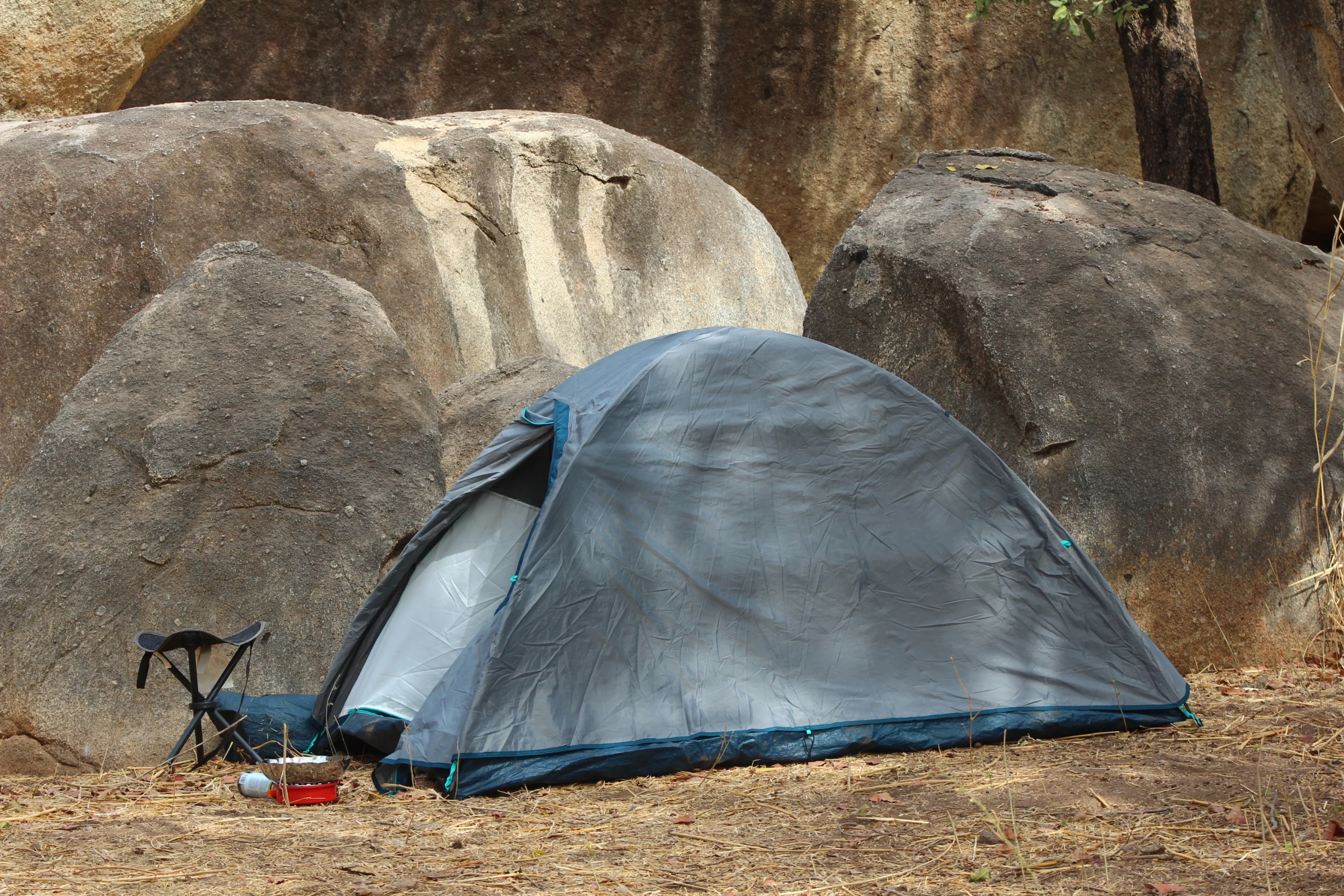 Serlom's Take on what's to See in Ghana
"My online presence goes by the name of "Detraveling Fotografia" – and we call our tales of exploration across the nation "Ghana Uncovered." Ghana has a lot of beautiful places yet to be explored, with beautiful waterfalls in different places, pristine beaches with resorts built along the coast to wet one's appetite for a good feel of the ocean, and fresh food to welcome you back from enjoying the ocean," Serlom says.
He also adds that his favorite places to camp so far have been the coastal part of the Volta Region, Keta specifically, Aburi in Ghana's eastern region, Wli Waterfalls near Hohoe, also in the Volta Region, Axim in Ghana's western, circling back to Ada in the Greater Accra region
"In my opinion, the best place for safaris is in the northern part of Ghana, however, there is more that Ghana has to over than its beautiful landscapes. We also pride ourselves in offering unique cultural experiences, with our share of festivals based on historical moments of significance or seasons of the year. For example, there is the Hogbetsotso which is celebrated by the Ewes in the Volta Region in remembrance of their immigration to their current location. The Homowo Festival is said to shame hunger during the drought in the Ga land by the people of Ga in the Greater Accra region," he shares.
Ghana indeed does boast one of the most unique arts and cultural landscapes, with many who have some knowledge of Ghana, viewing the Adenkra symbols for example, as the first that come to mind of anyone who has taken an interest in the country's history, noting that this particular symbol is a basic way of communication that is expressed through clothing and way of dressing. Examples include types of clothes used when a chief is installed and some of these include Kente, and Fugu just to mention a few, and are also displayed during festivals or naming ceremonies.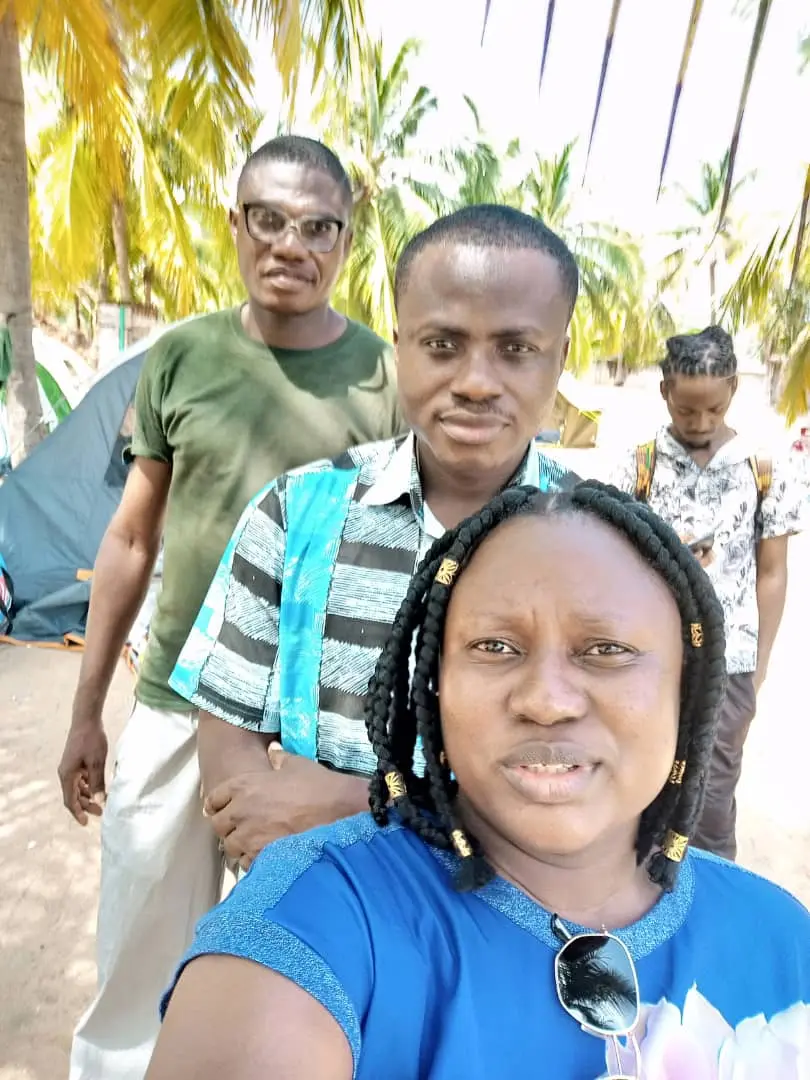 Serlom on planned adventures beyond Ghana
"I've had the opportunity to go camping in Burkina Faso near towns called Dakola and Po. I do have on my radar to venture beyond Ghana, going hiking or camping in other countries across Africa including Kenya, Uganda, Cameroon, Botswana, Zimbabwe, Rwanda, Gambia, and Madagascar," says Serlom.
When asked what advice he has to share for novices in the solo hiking and camping space, he is quick to say, "It's a brave warrior's path of discovery and it's embroidered by knowledge! Solo camping is a game of wits and tests your patience, endurance, and perseverance in countless ways, while simultaneously challenging you to become more in tune with what resides within."
To connect with Serlom, follow him on Facebook, Instagram, Pinterest, and LinkedIn under the handles @DetravelingFotografa