Highly celebrated for their Caribbean cuisine and sunny vibes, Miss Lily's first launched their concept in the Middle East in 2016. Now widely viewed as one Dubai's favorite spots for a vibrant atmosphere reminiscent of Island living, Miss Lily's will take one through a journey to the Caribbean through lively music, exotic drinks, and island-inspired food. The Travel Essence Magazine team popped in for a taste of the Bonita AppleBrunch, whose food menu draws from the diverse roots of Caribbean classics featuring signature Miss Lily's dishes such as Jerk Chicken, where we met and chatted with Head Chef Richie Richards on why this brunch is a hit on Dubai's Caribbean inspired dining and entertainment scene.
1.Chef Richie, take us through the connection between the Bonita AppleBrunch and the inspiration behind the name. Why is this a perfect fit for Miss Lily's?
Bonita Applebum is an all-time classic hip-hop song by A Tribe Called Quest from the early 90s, which captivated and helped transform the sound of the genre. Bonita AppleBrunch is a concept based on old-school Caribbean, and Afro sounds. It looks good, feels good, and most importantly, the food has to be amazing while offering tastes matching the sounds. We knew that Miss Lily's was the perfect venue to activate this brunch concept because of the close ties with New York City and the Caribbean and also, the fact that Miss Lily's is unquestionably an iconic restaurant that changed the landscape in Dubai in regard to culinary and vibes.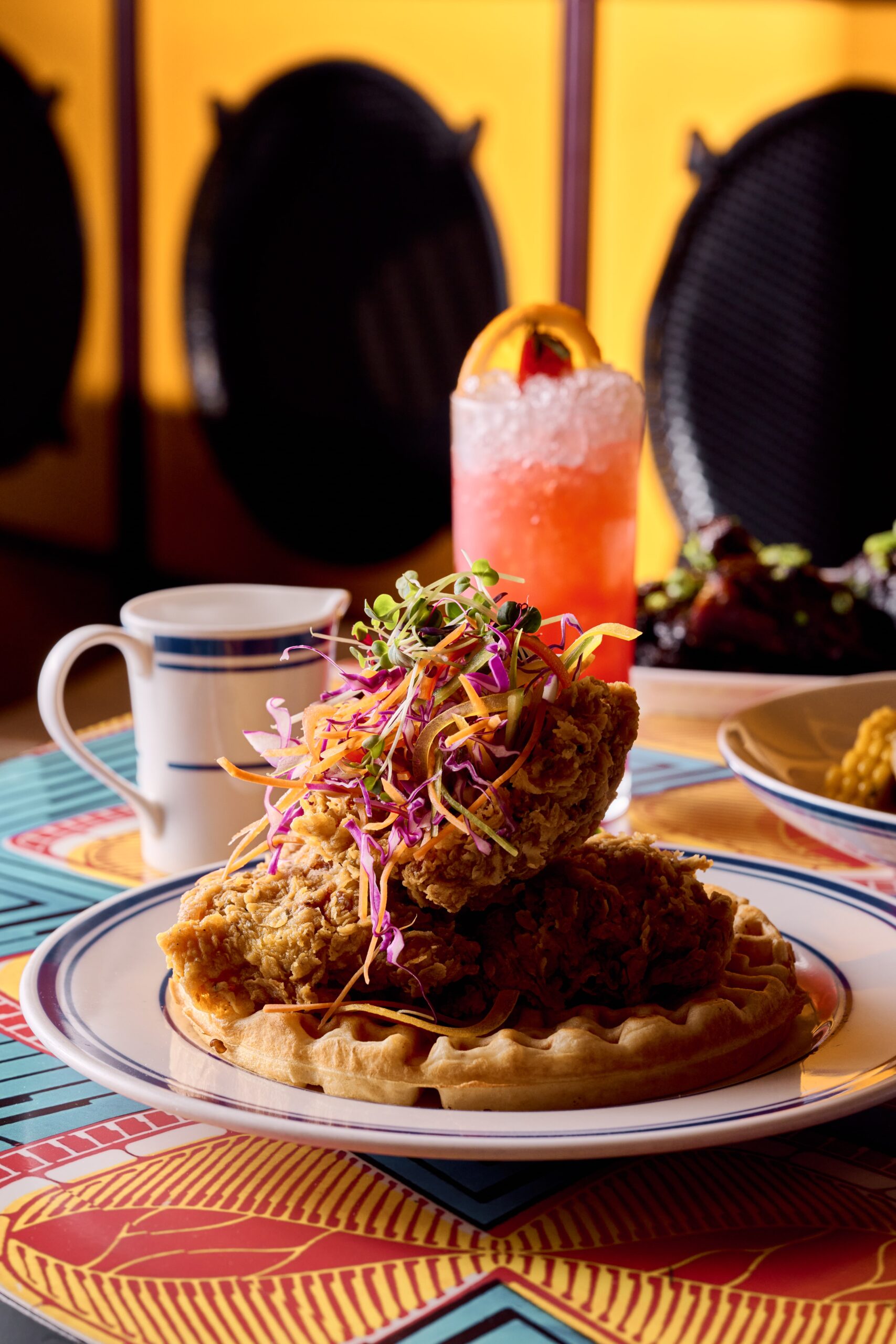 2. In a dining and entertainment landscape as diverse and competitive as that of Dubai's, how do you endeavor to keep the experience at Miss Lily's one to come back for? 
I always do my best to keep up with current food trends, which helps me make sure my menu is fused with international and Caribbean flavors. Only at Miss Lily's can you get a menu that is as diverse and inclusive since we have a variety of dishes that bring customers looking for island-inspired dishes mixed with all-time favorites.
3. What sort of immersive experience can a guest at Miss Lily's expect as they come through for the Bonita AppleBrunch?  
As they enter Miss Lily's they are greeted with an ambiance like no other in the city. They are treated with a specifically curated food and drink menu that mirrors the carefully selected sounds by world-class DJs. Our hosts ensure that the overall experience is fun and that every guest has an optimal time surrounded by pumping tunes and delicious food.
4. Name 3 signature menu items one must try with this brunch?
Wow, this one is hard because everything is so good, but if I had to choose, I would go with the Steamed Fish, Oxtail Flatbread, and Chicken and waffles.
5. How do you tie in ingredients for your dishes to the authentic Caribbean cultural experience?
Most of the ingredients used in the restaurant are sourced from Caribbean suppliers, and the remaining ingredients are made in-house by me. This is to ensure our guests are taken on a flavorful journey with every visit and get a taste of authentic seasonings that transport them to the Caribbean.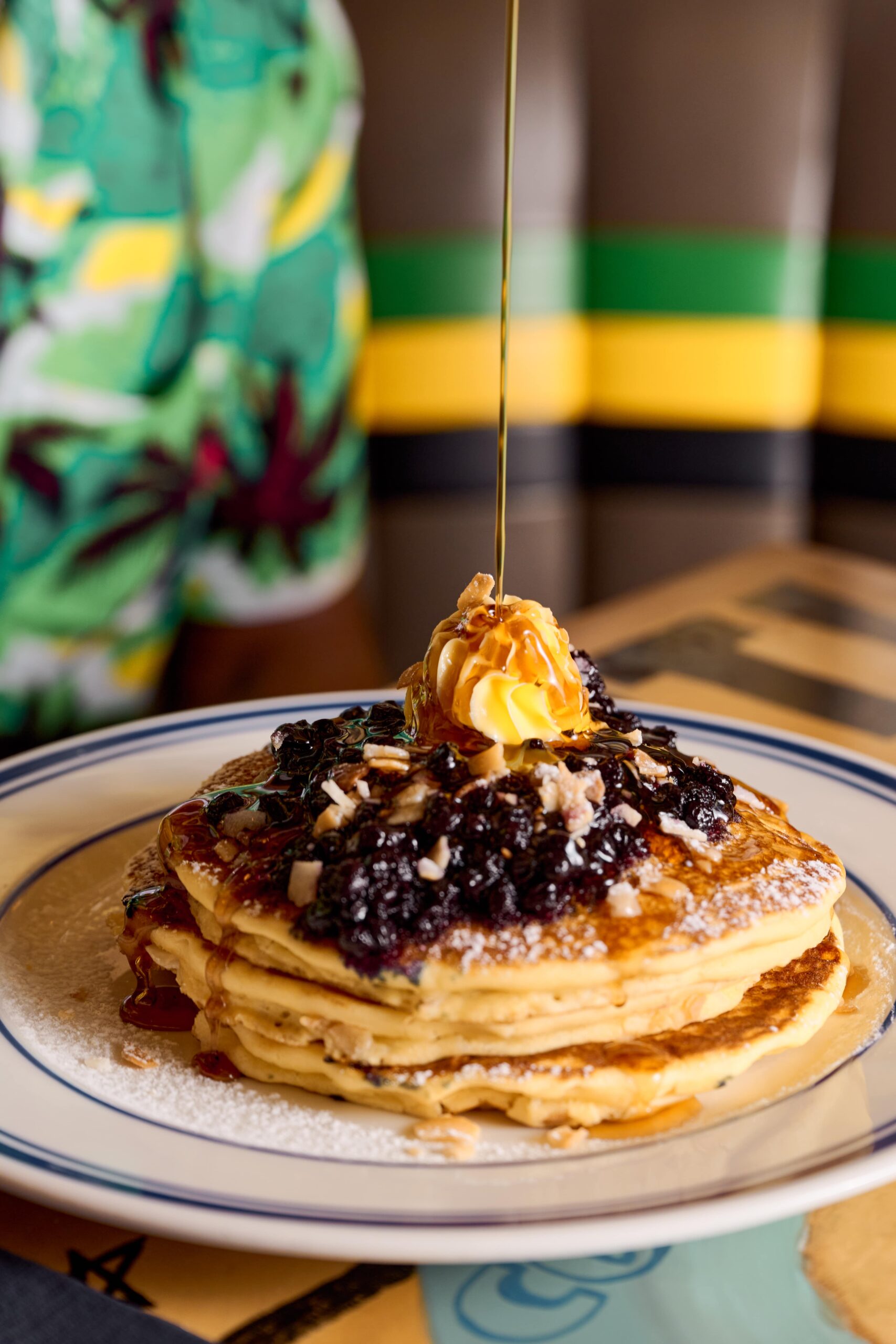 6. Which cuisine out of all the Caribbean Islands is more akin to that on your menu?
I would definitely say my menu draws influences from all the islands, but Jamaican is the one that stands out the most, which is where dishes like our Jerk Chicken and Patties come from. This fabulous bottomless brunch is a melting pot of flavour and culture, with a menu of dishes and drinks that are sure to please everyone's taste buds. Beyond our signature dishes like the world-famous Jerk Chicken, Chicken & Waffles, Curry Goat Stew and Roasted Pumpkin Pesto Pasta, we've added brunch classics such as Pancakes, Eggs Benedict and Avo Toast, all served with a contemporary Miss Lily's twist.
More on Chef Richie, Head Chef at Miss Lily's
Chef Richie Richards is a proud Jamaican national who began his career in the Caribbean. Growing up with an interest in the culinary arts, Richie graduated from Runaway Bay College of Hospitality and the Culinary Institute of America with accreditation as a Certified Executive Chef, Certified Chef de Cuisine and Certified Culinarian
Richie's passion for food started from a young age when his father would invite him to his farm on the weekends. His father taught him how to tend to crops, from the way they were grown down to the moment they were ready to harvest. At first, Richie saw this as a chore, however as time went on, he developed a love for this work, how to handle various crops, and looked forward to joining his father on the farm.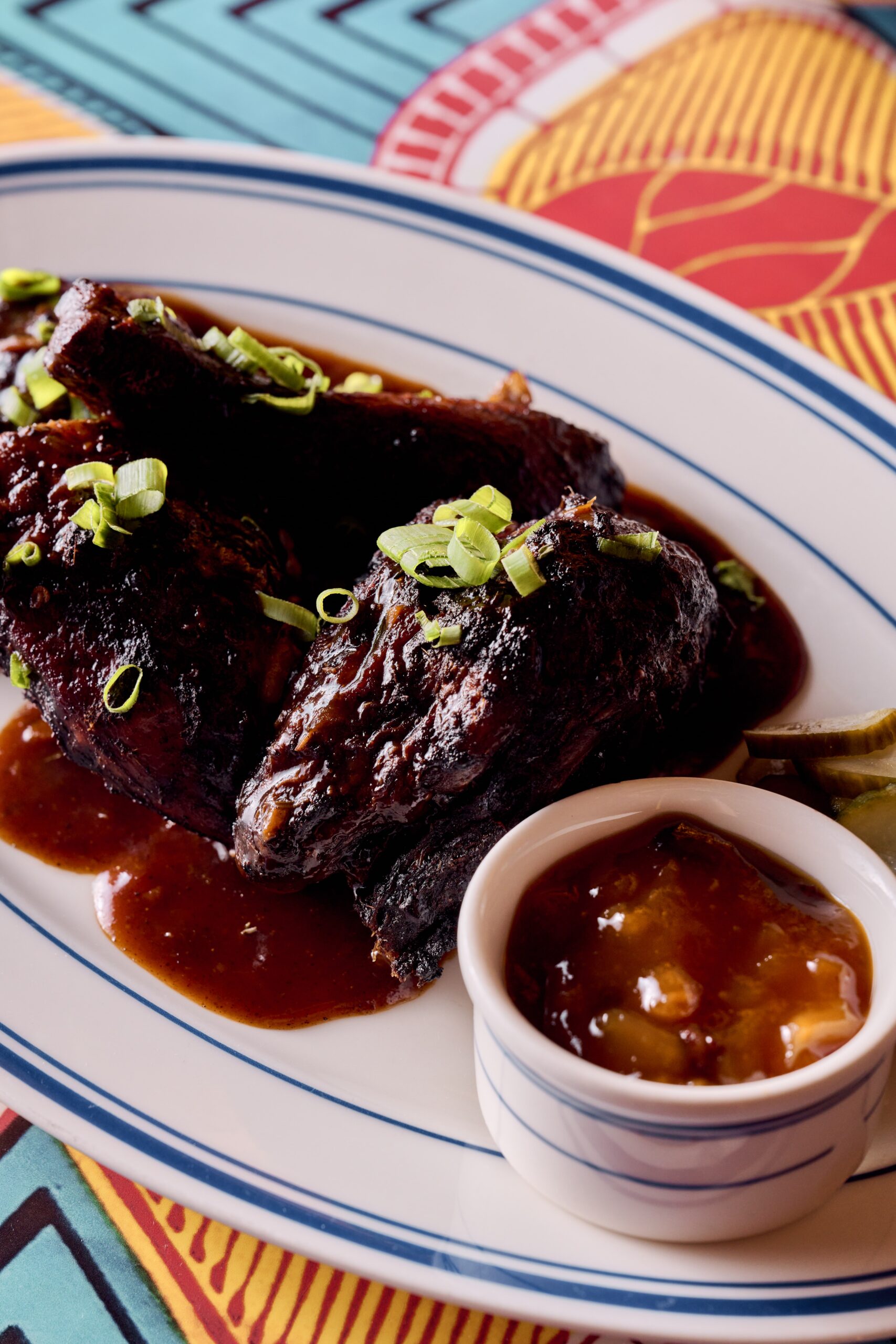 Following this period, Richie began working at the Ministry of Agriculture in Jamaica, where he helped his mother cater their events. Richie loved being in the kitchen and helping his mother cook, using the knowledge he gained from his father.
Richie has gained over 17 years of experience working at several Jamaican hotels and restaurants, as well as providing catering and consultancy services for events. He went on to work as Sous Chef at the prestigious Trident Hotel in Portland, Jamaica and The Spanish Court Hotel in New Kingston, Jamaica. Once Richie came to Dubai, he became the Sous Chef at one of Dubai's popular Jamaican restaurants, Ting Irie, before joining Miss Lily's team and leveraging his knowledge and skills to develop new concepts for the venue.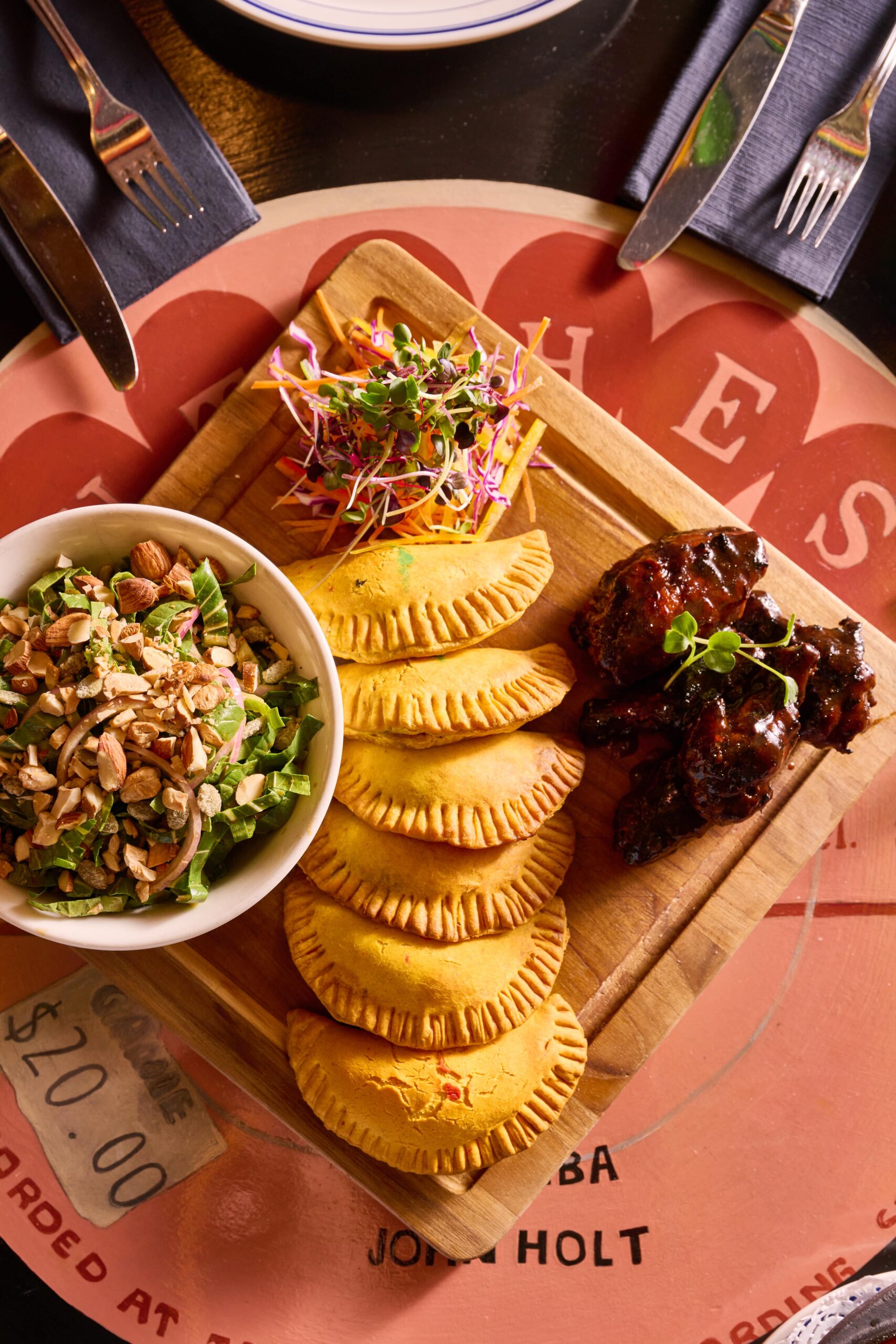 During his time at Miss Lily's, Richie has curated three menus highlighting Jamaican cuisine and culture. Along with a brand new vegan menu, Richie has also created their Foreign & Yard menu, an evening celebrating the Caribbean's contribution to music, food, and style, and the Pum Pum Party menu, a ladies' night offering iconic Jamaican dishes and drinks. In addition, Richie has created weekly chef specials as well as reinvented the Miss Lily's Burger, a dish that practically saved the restaurant during COVID-19 and became a best-selling item at the venue and for delivery. 
Richie is passionate about his work in the kitchen and helping his team to constantly enhance the menu, which has led Miss Lily's to win Best North American & Caribbean restaurant at Time Out among other awards. Chef Richards prides himself on his systematic planning and his precision in the preparation and plating of each dish he creates. His dedication and perseverance have led him to outstanding opportunities such as being selected to represent Jamaica in the 2013 staging of the Taste of London Food Show, held in Regents Park London UK.