A SWEET CELEBRATION OF TRADITIONAL FLAVOURS AND TEXTURES 
In a quaint little cafe in Observatory, Cape Town is an ice cream shop with a special story behind it. Tapi Tapi Ice Cream is stealthily garnering acclaim as a dessert establishment that was created in celebration of Afro culture by exploring flavors you wouldn't find in your usual household brands of ice cream. This ice cream is specially made by infusing flavors synonymous with the more traditional food culture and flora of the continent.
With each spoonful is a unique experience of the flavors that are reminiscent of an upbringing in an African home; creating some sort of nostalgia from one's childhood. Each scoop is a reminder of the days of climbing trees and picking wild fruit during the summer, along with other sweet memories. A Tapi Tapi experience is much like a time machine, taking one back to the days of visiting their family in the rural areas or for some, an adventure into the wilderness of Africa.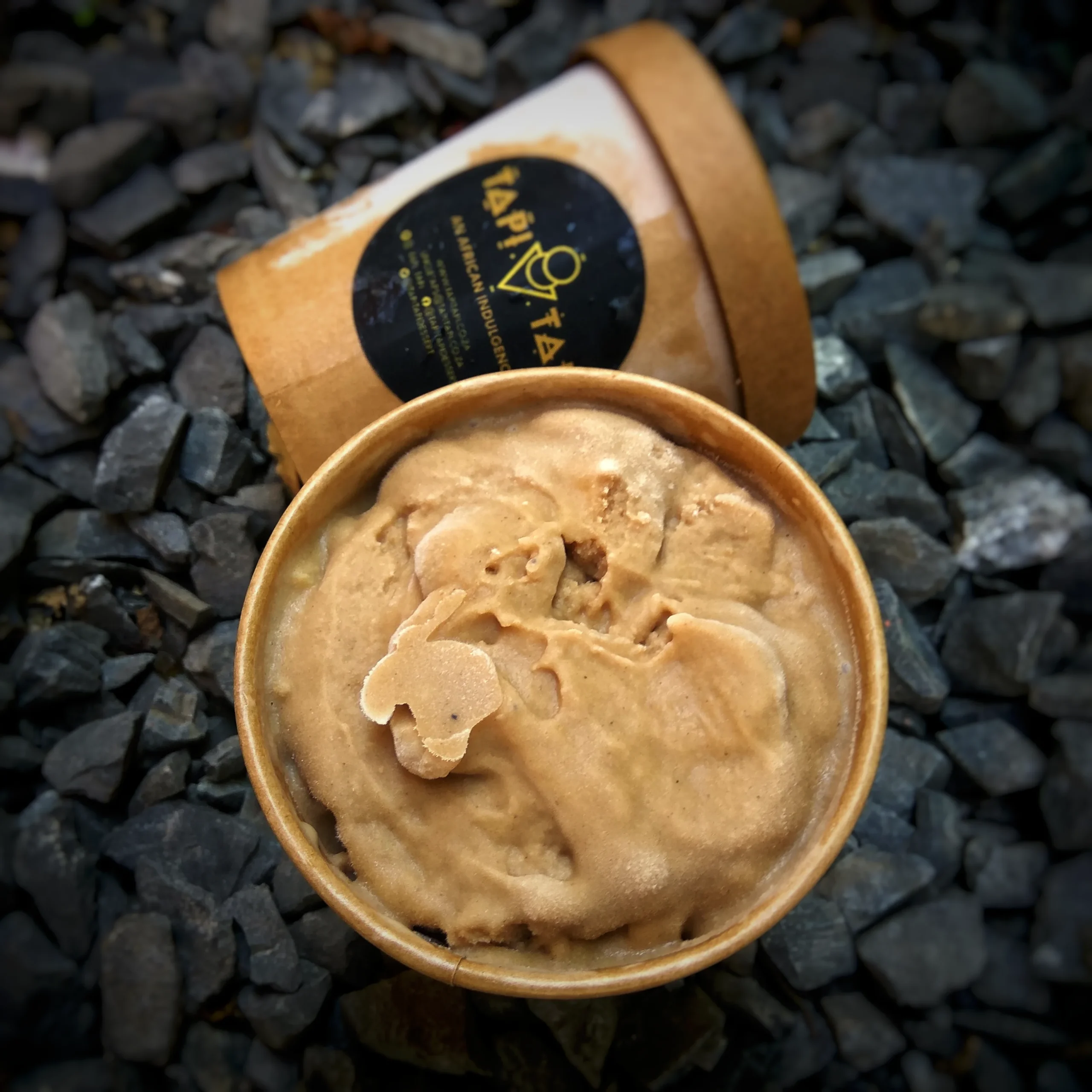 Tapiwa Guzha, the owner of Tapi Tapi, is a Zimbabwean born and raised food mastermind, who learned to cook from his grandmother and developed a passion for food in his youth. He later moved to Cape Town to study, which for a time, took him away from cooking. However, his love for playing around with flavours in the kitchen soon made its return during his postgraduate years at the University of Cape Town. It is here where he further developed his interest in cooking, carrying this on during his postdoctoral years at Stellenbosch University.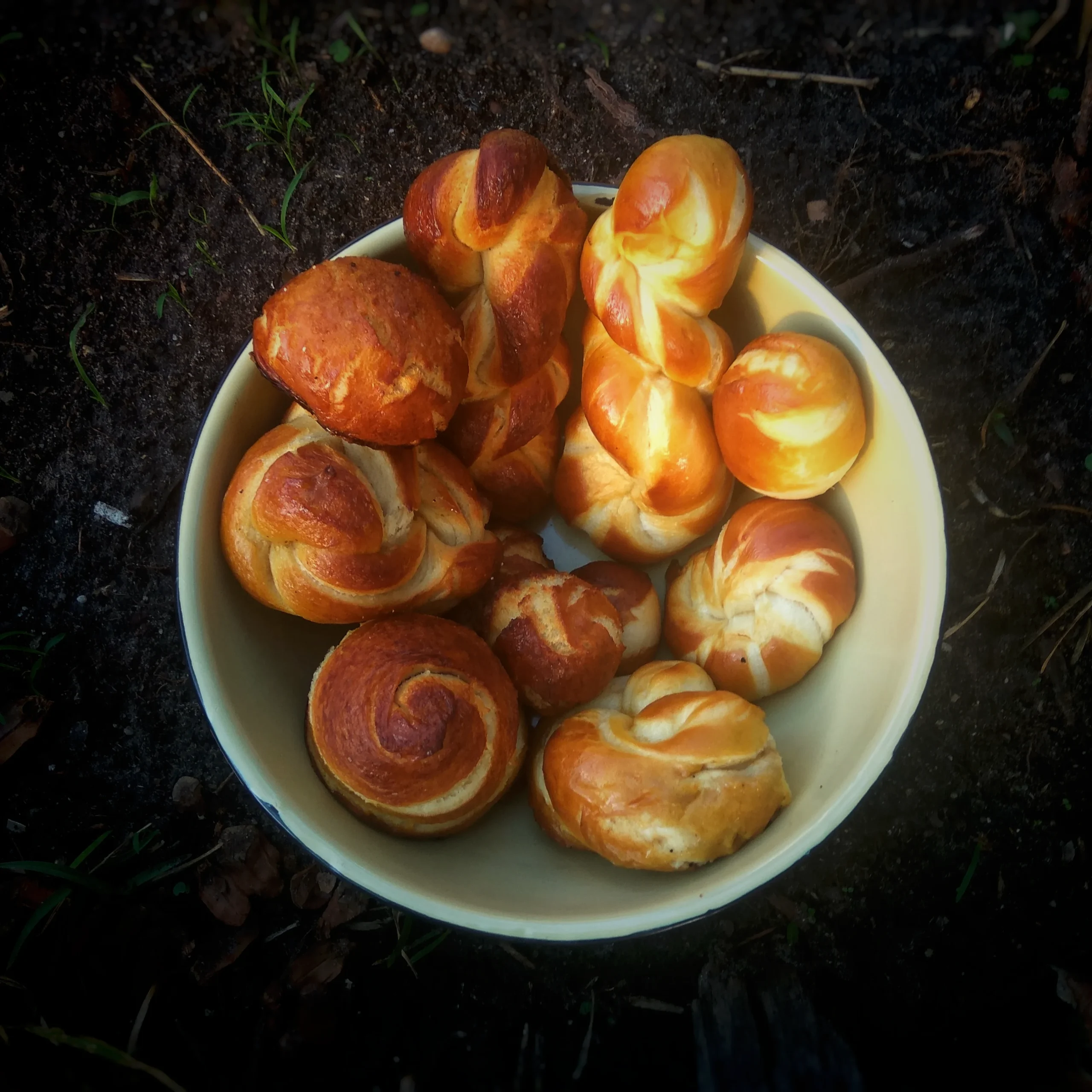 "Over time, cooking evolved for me and became a tool to entertain people and to unwind after a long day", Tapiwa cites as he speaks of his passion for cooking, and how during his studies in plant biotechnology, he decided to leave the traditional academic life and pursue his passion for education through the medium of food.
"I was never the best and brightest scientist and I found it more and more problematic that my research and some of that of my peers, was focused on plant life that is not from the continent. And so, the decision to leave and follow my passion was an easy one", Tapiwa adds.
This season signaled the beginning of Tapi Tapi, – an ideophone that directly translates from the Chikorekore dialect of the Shona language in Zimbabwe, meaning 'sweet sweet'. Initially, Tapiwa focused on making European, Asian, and American-inspired ice creams because it was something that he was extremely comfortable with. While his creations were highly experimental and used unusual ingredients and flavor combinations, Tapiwa felt that they still did not reflect the continent's unique flavors, textures, and aromas, leaving him feeling uninspired and desiring to further explore his craft in making high-quality desserts.
Then one day, while in a Zimbabwean cuisine restaurant, and he saw a few snacks from home being sold and wondered how they would taste in ice cream form. This became Tapiwa's figurative light bulb moment.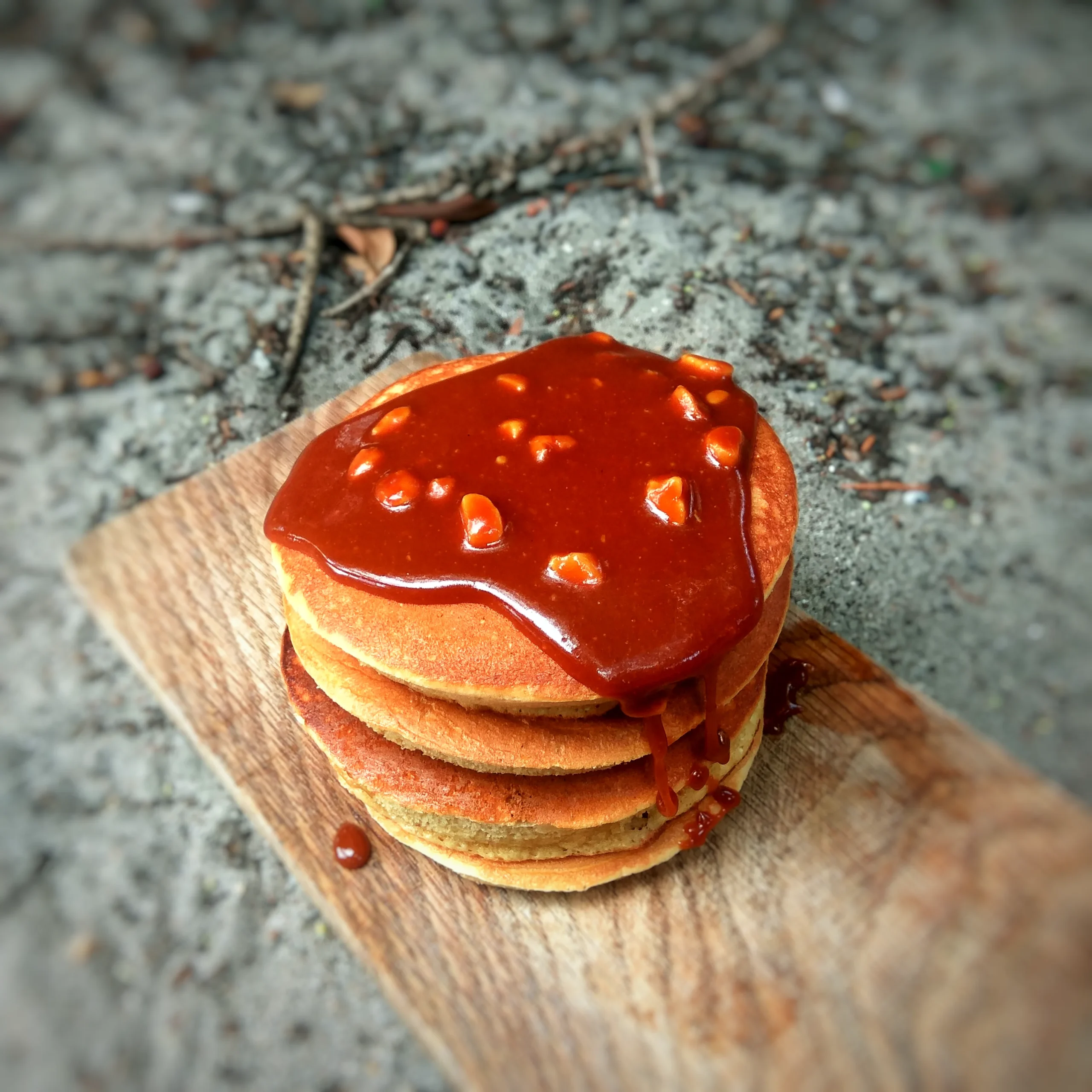 ''I wondered why after 8+ years of making ice cream for myself I had never dared to make ice cream that speaks to my childhood food palate. It was at that moment when everything clicked and the word 'flavourite' came into being. Every single flavour is my favourite because every single one means that much to me and other Africans," Tapiwa recounts.  
Tapi Tapi's infusion of Africa's wild flavours and textures  
Tapi Tapi is an exploration of distinctive African flavors – many of which carry huge symbolism, particularly to sons and daughters of the soil.  A visit to Tapi Tapi offers one a chance to taste flavors like 'Rondo', made from vanilla and edible clay. Edible clay is often eaten by pregnant women or anemic people, who carry a craving for edible clay often attributed to an iron or calcium deficiency.  
Nhopi is another unique flavor on the menu, made from roasted pumpkin and dark chocolate. This flavor is inspired by the pumpkin peanut butter puree of some Zimbabwean cuisines, a delicious snack or sometimes a whole meal and enjoyed sweet or savoury any time of the day.  Tapiwa experiments with ingredients such as wild roots, avocados, and okra, creating the most unique flavors and textures in Tapi Tapi's ice creams and sorbets. This goes beyond just the ice cream "flavourites", as Tapi Tapi's sugar cones are made with millet, cassava, sorghum, maize, and plantain flour.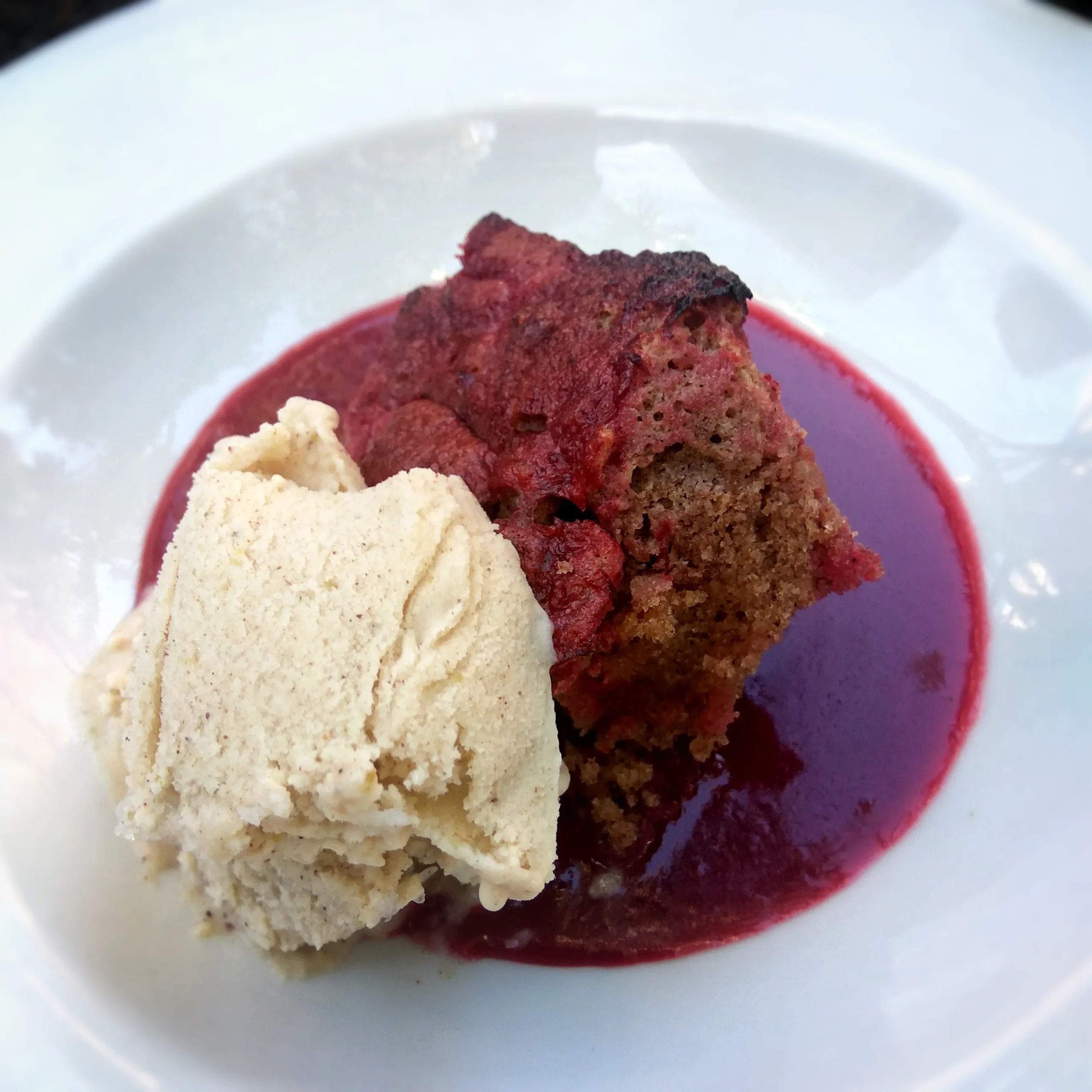 But Tapi Tapi is more than just an ice-cream and dessert shop. What started as fun little probe into the food space in Cape Town, has evolved into somewhat of a greater purpose. "We encourage you to look at the familiar and come up with new and exciting ways to enjoy your morsels of nostalgia. We challenge Africans to add value to our cuisines and food journeys," asserts Tapiwa. 
Tapi Tapi has expanded their menu beyond ice cream and desserts by creating a range of products and recipes, adding to a wholesome customer experience through using African names on their menu.
"We need to consider even the language choices we make around our food and at Tapi Tapi we insist on using African languages for our creations, ingredients, and concepts as much as possible and when those words don't exist, we don't shy away from neologism. Even our loyalty cards utilize over 50 African languages," he adds.
Tapi Tapi has become a popular sensation, not only in Cape Town but across the Southern region. With pop-up tasting experiences in different cities, Tapi Tapi has attracted not only authentic ice cream lovers and fans of the brand but also the curious. Those chasing the next best 'exotic' thing to tantalize their taste buds, often marvel at the results of Tapiwa's witty experiments, commenting on how adventurous, bizarre, exotic, interesting, and different his creations are.
Pushing the ice-cream making envelope 
But creating a line of dessert products that are an ode to traditional African cuisine hasn't been easy for Tapiwa. His journey has led to him interacting the sceptics with internalized Afrophobia, who immediately question the quality of his products and scoffs at the price because they are made by a black person. 
"I enjoy meeting this person because it is an opportunity to expand the narrative in their mind and if I can get them to try a free tasting course, they always leave with a different opinion to the one they carried on arrival" says Tapiwa.
"My journey has been eventful in that I encounter a wide range of sentiments from people who interact with Tapi Tapi. I have experienced tear-jerking moments, when people who finally feel seen by a menu, by a business, by a fellow African, who have gone their whole life feeling like they were being ignored all along – the ooh and ah and gasp at every flavourite with an inquisitive excitement is really heartwarming!"
Tapiwa shares at length about the people who are seemingly learning about their own food for the first time or remembering some things they had lost along the way. He speaks on those with a genuine interest in learning more about the black African experience without any judgement or preconceived notions. He has also been as fortunate as to interact with the wildly curious who value diversity and an appreciation of something far removed from the conventional.  
Tapiwa's ice cream brand appeals to everyone young and old, with a growing number of fans genuinely interested in the evolving story the brand carries. After one tries out some unique flavourites and discovers that it is an entirely different kind of ice cream, from its textures and flavours, the complexity in making them, the educational process behind them, and the story as a whole, it is clear to see that this is not just a simple scoop, but is an experience that's tempting across the spectrum of curiosity 
So next time you find yourself exploring Cape Town, consider venturing across its tourist spots with an ice cream in hand. Head over to Tapi Tapi or order yourself a tub online and get a taste of something that will leave you with a story to tell! And don't forget to connect with Tapi Tapi
on social media @TapiTapi on Instagram!