Travel Essence Magazine recently took to an exciting dining and entertainment experience at the invitation of Sam Chercoles of PLAY Restaurant & Lounge. Wowed by the entire evening's culinary adventure, we had to connect with Sam to learn more about his exciting role as Managing Director, what inspired his creative flair, and what it takes for restaurant concepts to succeed in the city that has it all. 
1. Sam Chercoles – you've enjoyed an illustrious career in the dining and nightlife arena, which has taken you from the Middle East and across Europe. Talk to us about what from your upbringing inspired you to get started in this industry?
Someone who inspired me in my personal life and work is my oldest brother. I believe that his desire to help and motivate others made him a great leader and he excelled at both through consistent effort. He recognized that building strong relationships is just as important as being competent in your work. One of my favorite quotes he often said to me was, "Do not go where the path may lead. Go instead where there is no path and leave a trail."
2. Mixology is in itself an art. How do you define this and what do you believe sets one apart from his counterparts in this craft?
For chefs, cooking is an art, and when a mixologist readies a drink to meet the customer's expectations and satiate his thirst, it's both science and art at play. I believe it's essential to learn first the story of every drink and dish to appreciate the thought process that goes into combining and creating new flavours. In my early career, I was inspired by the story of the Guinness World Record for the most expensive cocktail served at the Merchant Hotel in Belfast, the classic "Mai Tai Roa Ae". In Tahitian this means 'Out of this World – The Best' and I found that by combining history, food, and beverage with art, I have been able to create similar drinks that cost as much as 30 thousand dollars. The objective of my passion is to resurrect the old-world cocktail culture of its origins and bring it back to life with an entertainment element that explains where, who, how, when, and why each classic cocktail was created.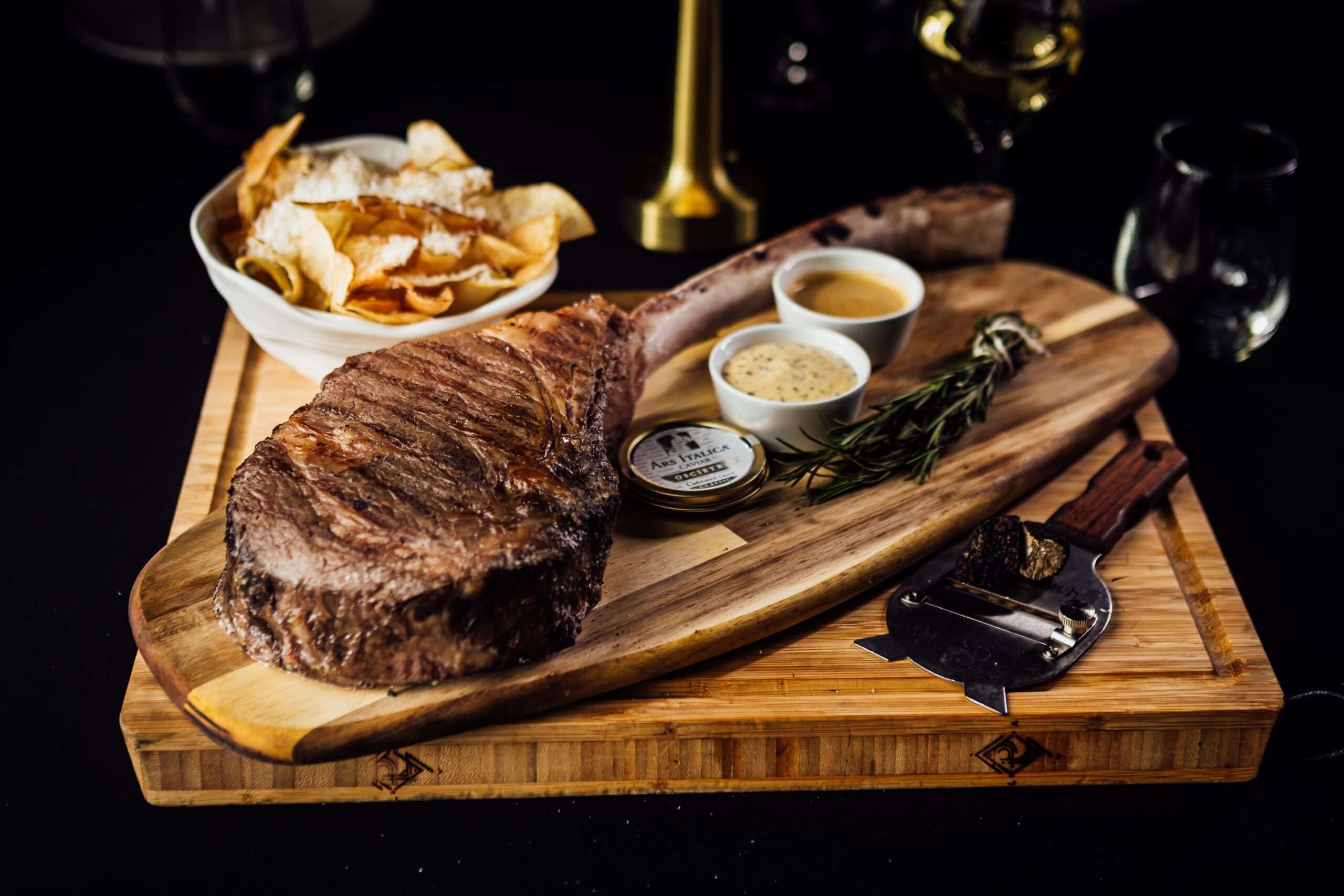 3. Now you find yourself having gone beyond the art of mixology and bar design to being the Managing Director of PLAY – a truly unique concept in dining and entertainment in Dubai's H Hotel? Can you give our readers your take on the overall PLAY experience?
Play Restaurant & Lounge is truly the jewel in the crown of the H Hotel. The first time I experienced Play, I felt as if I was part of The Great Gatsby movie. The interior design is an art deco masterpiece, a stunning space with theater-like balcony dining levels and the grandeur of the place is breathtaking. Play is a sanctuary for everyone who approaches life in a more playful way. The Play concept has been carefully curated to redefine the world of fine dining and entertainment. Allowing guests to relax, socialize, and celebrate in the most elegant environment stimulates the senses by re-writing the rules of dining and embodies a new approach to feeding the soul as well as the body, creating unforgettable emotional experiences around the world.
 4. What inspired the owners to bring this concept to Dubai, a city renowned for innovation in food service and hospitality? 
One of the most favorite quotes of our founder is "A Business That Makes Nothing but Money Is a Poor Business" by Henry Ford. And that quote has been his guiding light with whatever he does. For him, it was not just about creating another F&B concept but more about showing the world a glimpse of what the future of F&B should look like. I'm sure you've seen us use the term "Dining Redefined" many times, and the first time we heard that was from him when he sat with all of us and specifically said, "The goal is not just to create a destination, but to create an emotional journey starting with the original purpose of what restaurants have been for diners everywhere and end it with our magic, by providing an unforgettable experience where dining is forever redefined." Today we follow his inspirations, remember his words, and use them as our mission statement.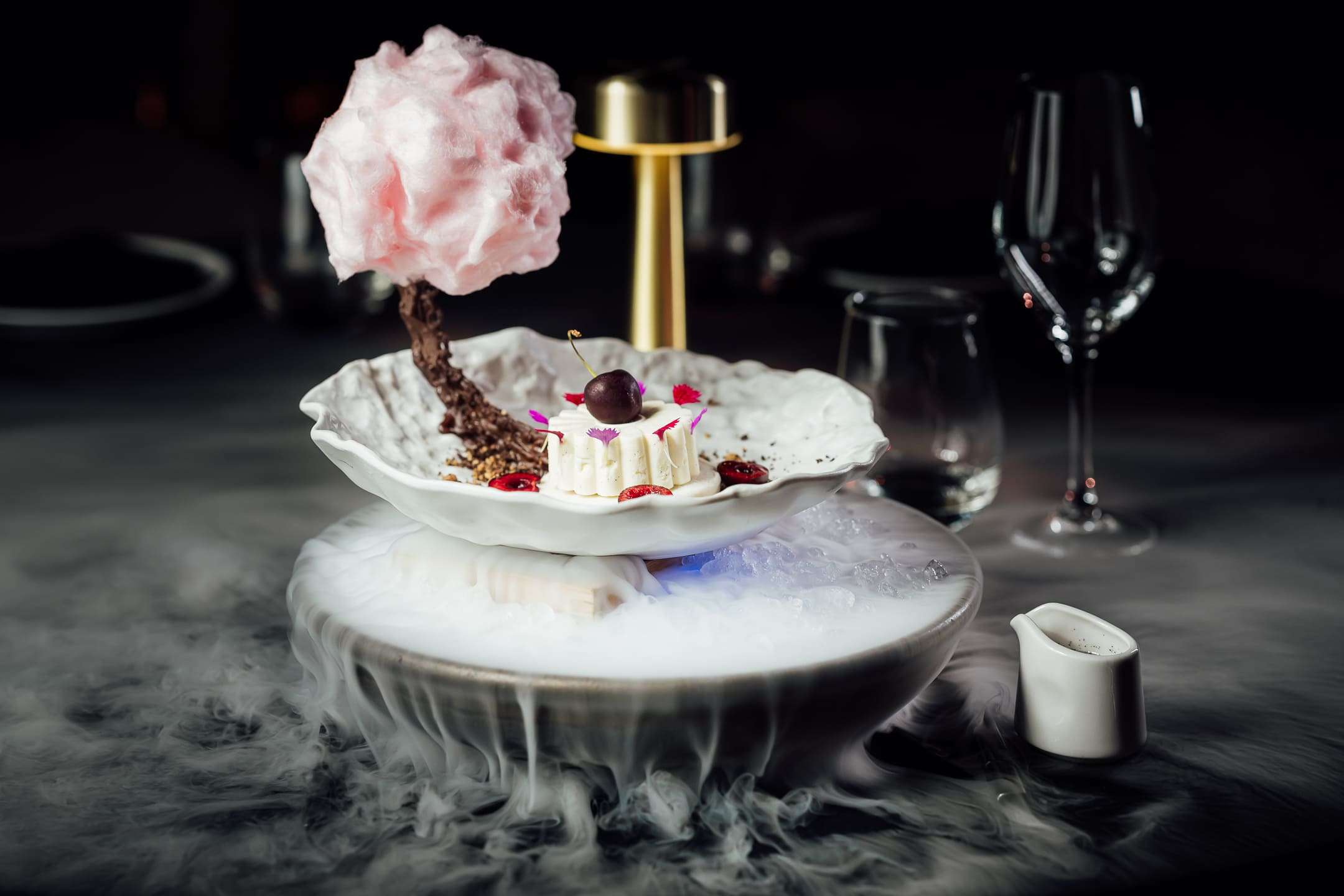 5. Let's switch gears to the menu? How important is innovation for PLAY and what are your core tenets in providing guests with an experience to remember?
Whilst others call chefs cooks, our founder always viewed them as artists. That belief was instilled in all of us. The purpose of art has always been to trigger people's emotions, and we wanted to apply the same sensation to our food. People sometimes forget the different feelings a memorable dish can create. Whether it was a childhood memory or other important personal moments of our lives, good food has always had the power to bring that inner happiness out of us. With that mantra, we believe in playing with the emotions of our guests by offering them food that is familiar yet, at the same time, something that they have never experienced before.
Our global Avante Garde approach is what differentiates us from others. Even though we call it Avante Garde, I personally like to describe it as luxury comfort food. What's unique with our offering is that we are constantly evolving. Our founder always believed in giving our culinary artists the freedom to always try new things and never hold them back. In the end, it is that belief that makes it a win-win situation where our chefs are happy by having the opportunity of constantly creating new things, and we at the front of the house always have the satisfaction of surprising our customers with new and unique flavours and table-side experiences every time they visit. Good food, drinks, and service are the main pillars of Play's culinary emotional pleasures.
6. You recently hosted Travel Essence Magazine guests for a spectacular evening of culinary exploration and theatre – an experience we described as "sensory" on every level. What goes into curating the PLAY experience across the teams – dancers, mixologist, chefs, hostesses etc?
Play ''seamless morphing starts from our staff members, since they are the ones who bring the concept alive. Play staff members play a crucial role since they represent our brand, and I believe that the Food & Beverage industry is all about innovation and that every server is an actor, an entertainer, and a performer where the scenario is manual, and this is how we start the process of unveiling the beauty of our dining metamorphosis.
Play conceptualization is to focuses on offering a new type of customer experience with a different and unformal style of service "Funky – Gourmet". Its all about creating a remarkable atmosphere, powerful aesthetics, and a unique approach of creating an experience that clients will seek or remember something they haven't seen before, where entertainment meets the passion of a Chef and Mixologist and giving diners a truly unique and carefully cultivated gourmandize episode that will take guests on an unrivaled gastronomic journey of an emotional dining experience.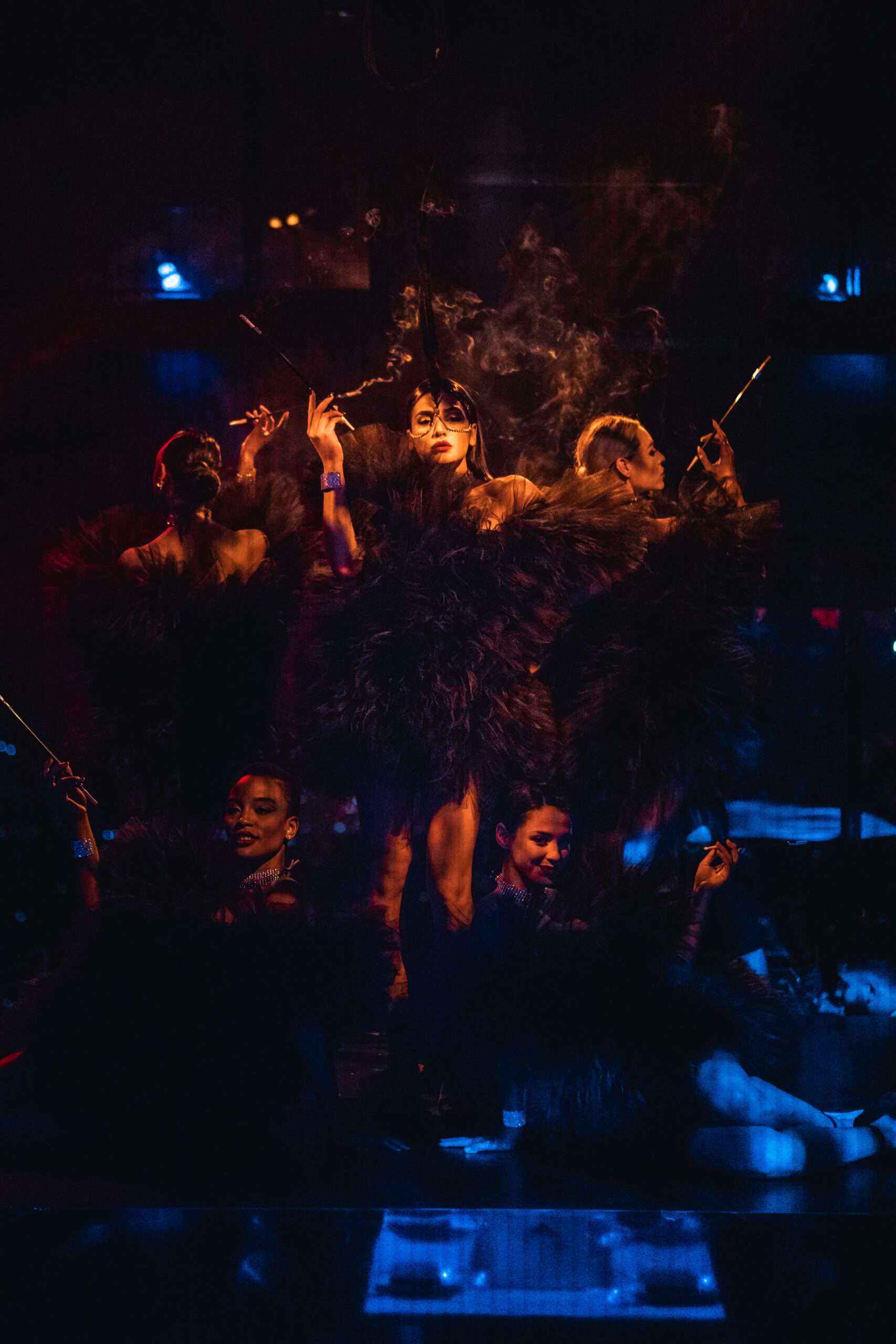 7. Why Dubai for you, and what advice do you have for anyone aspiring to one day lead a team at an establishment like PLAY?
Dubai is the perfect city to showcase your passion in whatever you do. This city is filled with ambition, from a range of mega malls, private beach clubs, world's best dining restaurants, to the world's tallest buildings and largest artificial islands, Dubai really does have it all. My greatest admiration of Dubai lies in the Ruler's, His Highness Sheikh Mohammed bin Rashid Al Maktoum, extraordinary legacy achieved by his visionary leadership and ability to deliver no matter what the odds are, and from him is where I learned that leadership is the capacity to translate vision into reality.
In line with Dubai's vision, we can proudly say that Play Restaurant and Lounge has revolutionized the fine dining concept of Dubai luxury lifestyle and hospitality industry. Launching Playback in 2016, we are reaching a landmark marketing of six years on the UAE Market this year. With a great response and rapid growth of the brand since, we experienced a steady rise of loyal following each year, the current peak point being 2016-2018 . Clients have become more familiarized with the product name and through specific marketing strategies over the past year.
8. Sam's 5 favorite things about Dubai?
Safety
What I love about Dubai is that it is one of the safest cities in the world. Dubai's government and leadership emphasize the safety and security of citizens, residents, and visitors as a paramount objective, which enables investors and professionals from around the world to live, work, and prosper here.
I have to say, this skyscraper is my favorite architectural design of all time, a true masterpiece. You can't talk about Dubai without mentioning the Burj Khalifa. Over 828 meters high, Burj Khalifa is crowned as the tallest building in the world. This iconic building can be seen from anywhere in Dubai.
It always makes me wonder how they came up with the idea to build this man-made island. Designed to resemble a stylized Palm Tree from above, Palm Jumeirah was the first offshore development of its kind and was originally called the Eighth Wonder of the World.
The best place to see the sunset in Dubai is while you are doing a Desert Safari. This is a place that will give you enormous pleasure and provide you with great memories.
My favorite place to buy clothing is without a doubt the Dubai Mall. With over 1,200 retail outlets, including galleries and Bloomingdale's, over 200 international dining experiences, and a wide range of entertainment and leisure attractions for families.
9. When not "playing" at PLAY – what do you get up to in your spare time?
Keeping up with the night industry requires a healthy lifestyle. Sports activities and visiting the beach at La Mer are some of my favorite things to do during my free time. Also, I love to explore the city to get ideas for my food and beverage concept designs by looking at all the amazing architectural structures and restaurants.
10. 3 reasons why visitors to Dubai should experience PLAY?
Play is a homegrown concept that has established itself as one of Dubai's best dining restaurants and it truly offers an immersive dining experience. The interior design is a feast for the eyes that wows everyone who experiences it for the first time.
Play was the first fine dining restaurant to initiate the dinner show revolution in Dubai. Play is a stress-free, fun-loving environment where hungry people can be entertained. Where fond memories can comingle with today's reality. A place designed to put smiles on faces and abundant laughter in the air.
In the words of the same people who designed our brand "Play is for the thinkers, the dreamers, the trendsetters and the mavericks, everyone who approaches life in a more playful way." This is the place where those looking for a destination that reflects their outlook on life, their style, and their aspirations can get together, socialize, laugh, and enjoy exceptional food, drinks, and music in a unique atmosphere designed to stimulate all the senses.