Nestled in Maldives' South Ari Atoll is the Conrad Maldives Rangali Resort, replete with flora, fauna and offering inspired luxury that one imagines only exists in their most enchanting of dreams. An explorer's haven and magical escape for the romantically inclined, or those seeking an experience to reconnect with the purity and relaxed luxury of island destinations, this resort is an open invitation to bring take flight or set sail for your summer retreat of a lifetime.
Commended for its pioneering achievements, including the architectural ingenuity of being the first resort to showcase overwater villas built on stilts above a crystal-clear lagoon, Conrad Maldives Rangali Island also adds to its growing list of accolades, opening the first authentic Chinese restaurant pioneered by a celebrity chef, Ufaa by Jereme Leung and the largest wine lists in the region with over 15 000 bottles and up to 620 labels in The Wine Cellar, served from the first underground wine cellar built two meters underground.
Enchanting Island Getaway Spaces
While on Conrad Maldives Rangali Island, guests will experience a sense of style and luxury that connects them with the charm of Maldivian culture and surroundings, tailor made for a unique combination of adrenaline-fueled fun or mere grounding with self and your loved ones through a conscious, slower presentation of hospitality at its best.
For guests planning a quiet getaway or celebrating the bliss of new nuptials, there is a distinctive opportunity to enjoy an authentic Maldivian hideaway on the Rangali Island, the resort's Couples-only Island, while also having access to the facilities of the family island, Rangali Finolhu. It truly is a unique destination where dreams become reality and fun is availed for anyone with a penchant for top tier dining, adventure and wellness entrenched experiences.
You will be situated on your pick from 151 beautifully designed villas and suites, intricately splashed across twin islands of Rangali: Rangali for couples and Rangali Island Finolhu for families. Rangali Finolhu Island features villas with well apportioned indoor-outdoor living space, architecturally designed to blend effortlessly with your post-card suited environment and uninterrupted views of the sea around you. Villas and suites on this family island each come with private gardens, plunge pools, and stairs leading into the Indian Ocean, awarding you the guest an unsurpassed connectedness with the waves and sands below.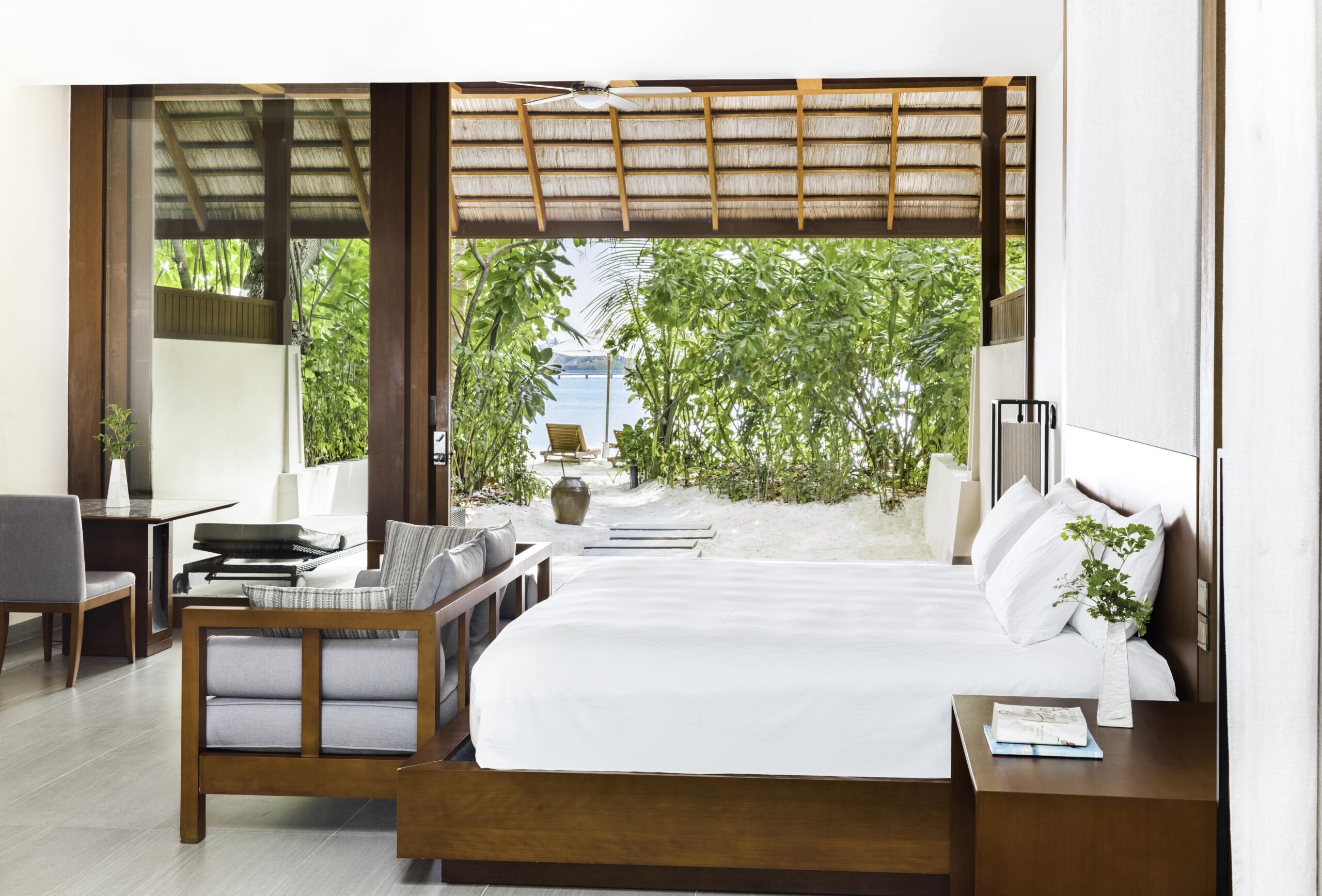 Go ultra-luxe at The Muraka
Should you choose to really splurge and take on a sensational space, The Muraka, the world's first undersea residence, is one you should consider. The Muraka is a unique three bedroom, two level residence with a master bedroom submerged over 16 feet below sea level. Its name, translated to mean "coral" in Dhivehi, epitomizes how the residence lives and thrives among the Ocean's natural landscape. Can it get any better than that?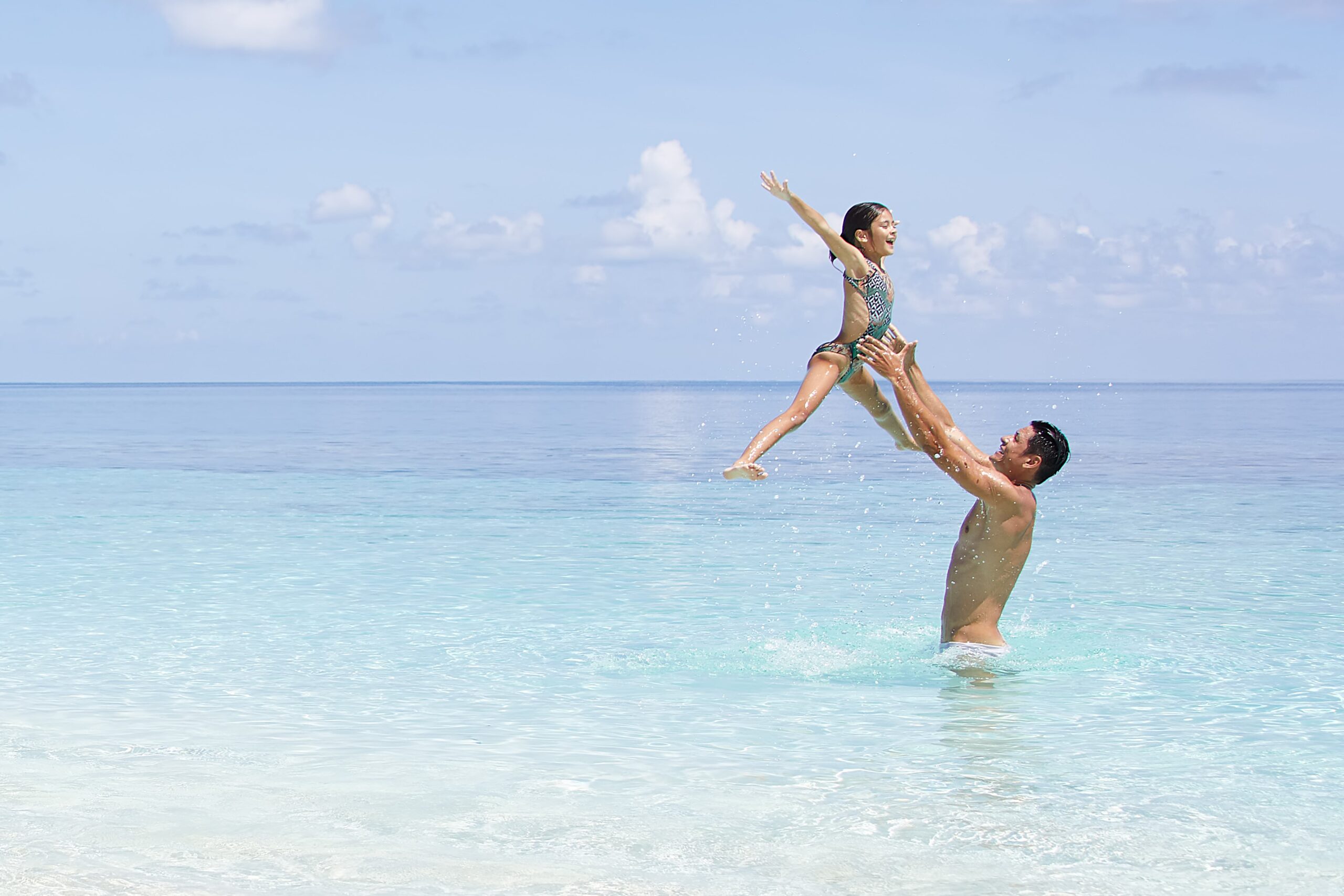 Top-notch gastronomy
The resort is also a true gourmet's delight with a choice of award-winning 12 restaurants and bars. Picture yourself indulging in a decadent dining experience, served from the World's First Undersea Restaurant Ithaa, which sits five meters below the surface of the Indian Ocean. At Ithaa, your will experience 180-degree panoramic views of the vibrant coral gardens surrounding, adding to the memories of your experience that will, without a shadow of doubt, remain permanently etched in your bank of unforgettable experiences.
This summer, dive into this exciting summer offer!
Looking for a great summer escape for you and your family, a short flight from Dubai? This summer, Conrad Maldives Rangali Island has you covered, as children can stay, dine and fly at no cost! Unbeatable and available until 30 September 2023, this offer is also only valid for minimum 4 nights booked with the resort.
With a plethora of adventures for young explorers at Majaa Explorers Club, a world of discovery, characterised by fun in the sun and edutainment awaits children aged between 3-12 years.  A dedicated splash park, children's amenities and babysitting services are on hand to allow the adults a little down time, while the teens will revel at what's on offer at Furaavaru Teens Club, adventure activities on Rangali Finolhu family island. So, why not make the Maldives Islands your destination for an epic family getaway?
To take advantage of this, and other exciting offers from Conrad Maldives Rangali Island, contact:
Email: [email protected]
Telephone: + 960 668 0629