With the hottest weekend of the year taking place from the 17th to 20th of November, W Abu Dhabi – Yas Island has a whole host of exciting activities to keep you entertained on and off the track.
From international DJs, thrilling live entertainment, a plethora of tasty culinary delights, and bucket loads of signature beverages, W Abu Dhabi- Yas Island has it all.
Discover exhilarating surprises at every turn: the parade of international artists and performers taking over Skylite with Bonito and Buddha Bar Dubai at Rush stealing the scene with its iconic East Asian bites. The Royal Rich List is back for the eighth year and has plenty of exciting happenings in store for you. Roger Sanchez at W Lounge keeps guests thriving with unrivaled beats until the very last second.
Make W Abu Dhabi – Yas Island your home during the best weekend of the year and enjoy an unrivaled entertainment selection. The perfect setting for an outstanding experience, W Abu Dhabi is the ideal place to be part of all the thrilling racing action from the 18th to the 20th of November. The party atmosphere will be in abundance right throughout, with so much to keep race-goers engaged when they aren't glued to the track watching the cars swooshing by.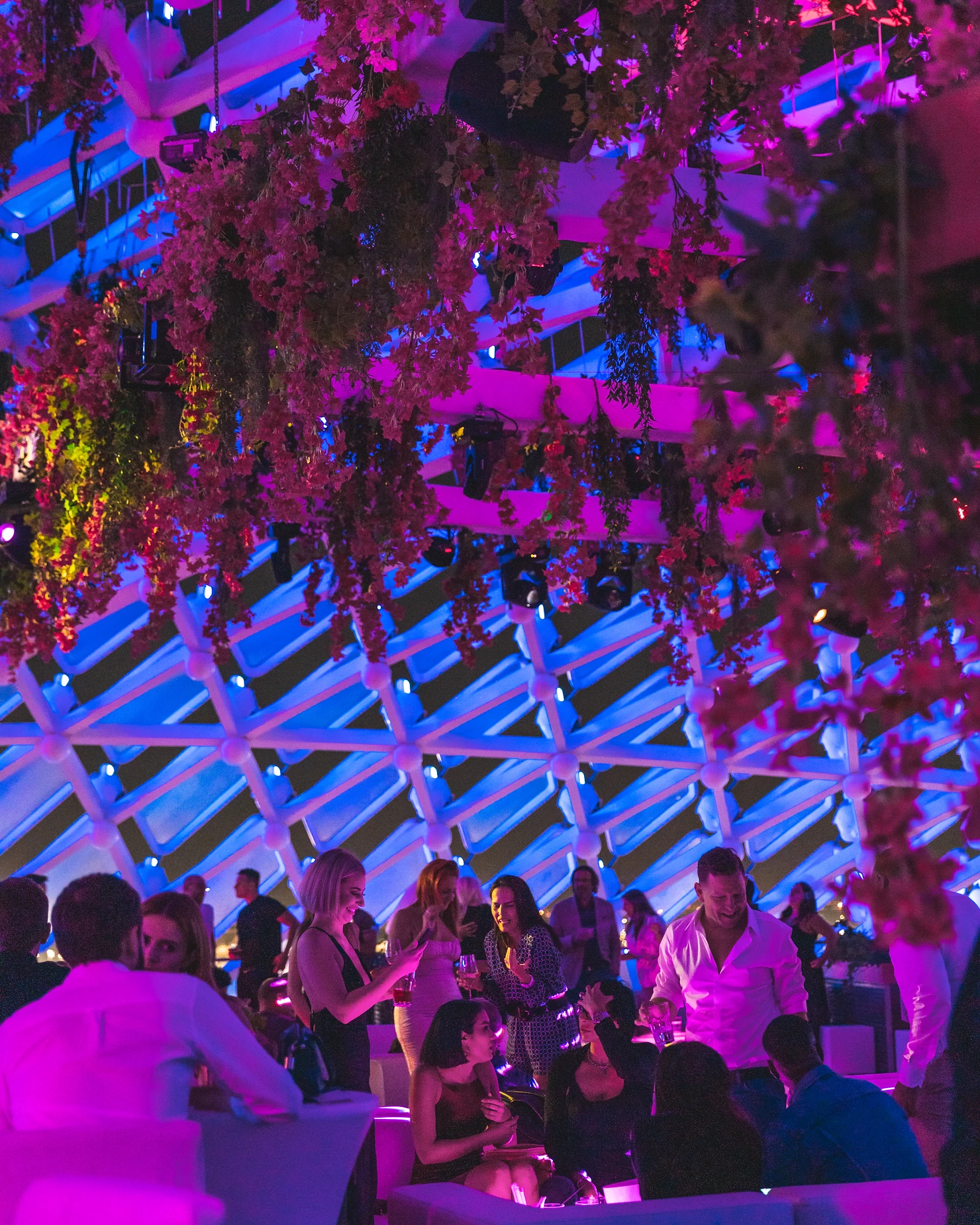 Race Weekend at Garage – Pink Party:
Driven by a passion for flavor and fueled by diversity, Garage has a range of treats in store. Satisfy your cravings and tuck into the endless menu while washing it all down with tasty signature tipples. With 4 brunches running during the weekend, perfectly timed for each race session, Garage is the perfect spot to fuel up while listening to the roaring engines on the racetrack outside.
#Revup with Laurent Perrier brunches at the hotel's quintessential dining destination, Garage. Grab a taste of the freshest flavors from the Oyster Bar outside the terrace or take snaps with the racetrack or pink flower wall as a backdrop. Tune into the beat of the DJ or dance with the skaters, this is the ultimate party to light up your race weekend. With the finest flavors and live entertainment, get ready for some unforgettable days at this pink-themed brunch. Showing every second of the races and with an elevated DJ console on the terrace dropping the beats, this is an event like no other.
To keep you well stocked up all brunch long there will be magnum bottles of bubbles, delicious, crafted cocktails, an oyster trolley, delicate caviar, a stylish dessert art table, a roast carving station, and a sushi bar with plenty of seafood on ice. Throughout the weekend guests can enjoy the unique sounds of DJ Flippside, DJ Nuff Said, and DJ Kristina, along with a saxophonist and percussionist that will keep the tunes fresh.
Garage Friday 18th November 1-4 pm with DJ Flippside
Bubbles brunch: Terrace seating for AED1,400 per person
Bubbles brunch: Indoor seating for AED980 per person
House package brunch: Indoor seating for AED700 per person
Garage Saturday 19th November 12:30-3:30 pm with DJ Nuff Said
Bubbles brunch: Terrace seating for AED1,400 per person
Bubbles brunch: Indoor seating for AED980 per person
House package brunch: Indoor seating for AED700 per person
Garage Saturday 19th November 4:30-7:30 pm with DJ Flippside
Pink Party Brunch starting from: Bubble brunch: Terrace seating for AED3,000 per person
Bubbles brunch: Indoor seating for AED980 per person
House package brunch: Indoor seating for AED700 per person
Garage Sunday 20th November 4-7 pm with DJ Nuff Said
Bubble brunch: Terrace seating for AED6,000 per person
Bubbles brunch: Indoor seating for AED2,400 per person
House package brunch: Indoor seating for AED1,500 per person
Daydream at WET Deck:
Soak up the sun and soak up the fun. Expect bold drinks and bolder entertainment across the weekend including DJs setting the best beats along with floaties and slushies to enjoy by the poolside. Prepare to enter a daydream at WET Deck – powered by CIROC.
Open from 8 am to 8 pm, guests will taste some tantalizing CIROC signature cocktails. With a minimum spend of AED350 that is fully redeemable on beverages and food, WET Deck is the place to be to soak up some sun and the most exquisite atmosphere. With DJ Nenna and DJ Alex Twin on hand during the day plus performers, guests are in for a real treat.
When: 8 AM – 8 PM, WET Deck
Price: AED350 minimum spend fully redeemable on F&B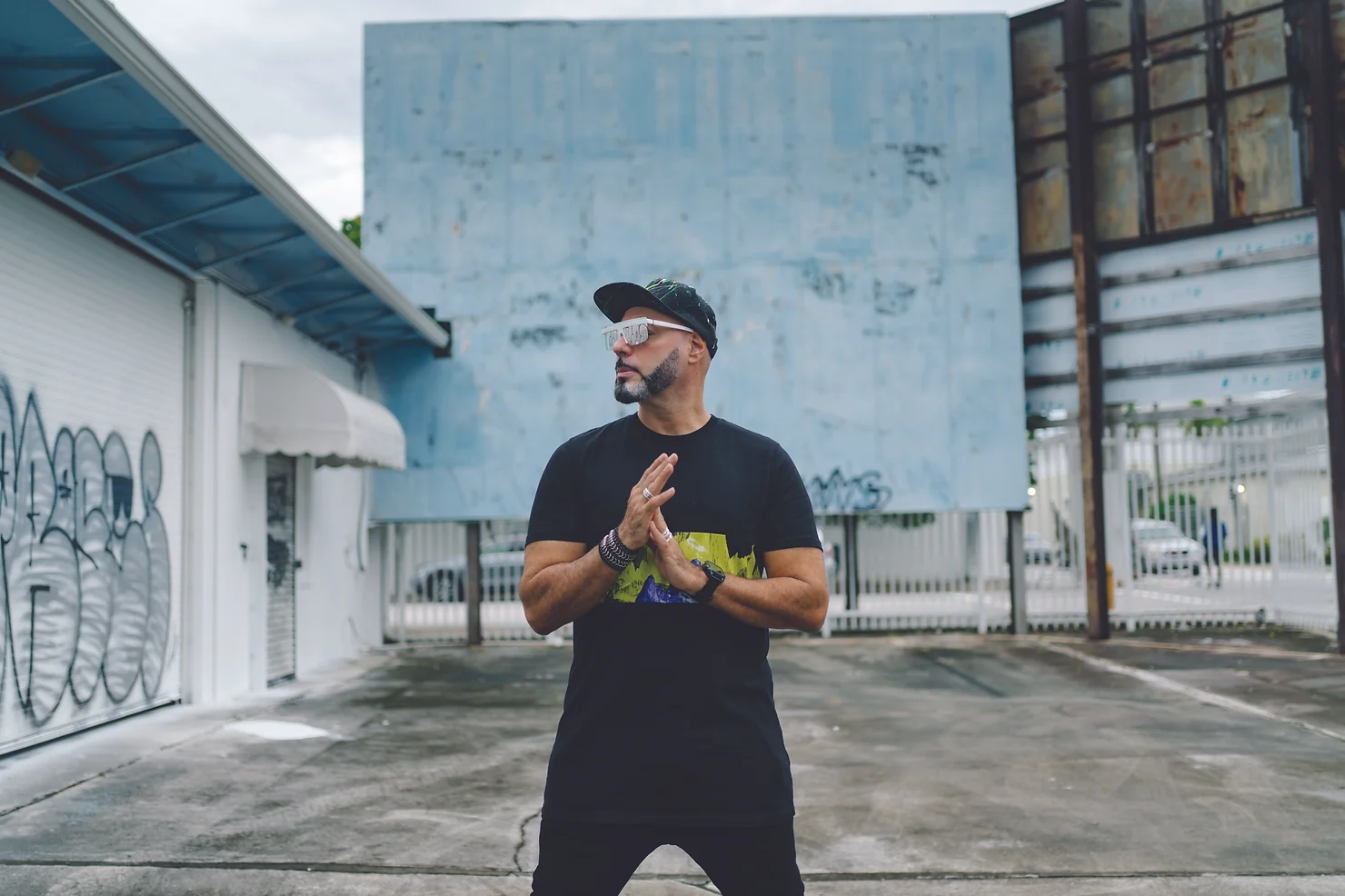 Get Lit up at W Lounge:
Enter the lit-up W Lounge this race weekend to mix and mingle with Ultra Violet – powered by Tanqueray. Enjoy the unbeatable track and marina views while you sip, snap, and savor the theatrics of the masterful Flairtenders at work. Gear up with live entertainment across the weekend with international DJ Roger Sanchez, along with DJ Xavi and DJ Smoking Groove set to take
W Lounge.
Roger Sanchez:
The world-renowned house music DJ, remixer, and producer, Roger Sanchez, will be bringing his unique and unmatched mixing skills to W Lounge on Saturday, November 19th. Roger Sanchez has also been dominating dance floors and headlining festival main stages in every corner of the globe. Spending his time touring the world, releasing a slew of original records, and being called upon to remix for a wide range of artists including Michael Jackson, The Police, Diana Ross, Jamiroquai, Maroon 5, and No Doubt. Grammy Winner in 2003 for Best Remixed Recording for the song "Hella Good". Sanchez is one of the most influential and in-demand DJs and producers on the house dance music scene.
Date: Saturday 19th November, W Lounge
DJ: Roger Sanchez
Entry: AED300, W Lounge
Table Bookings: Tables starting from AED10,000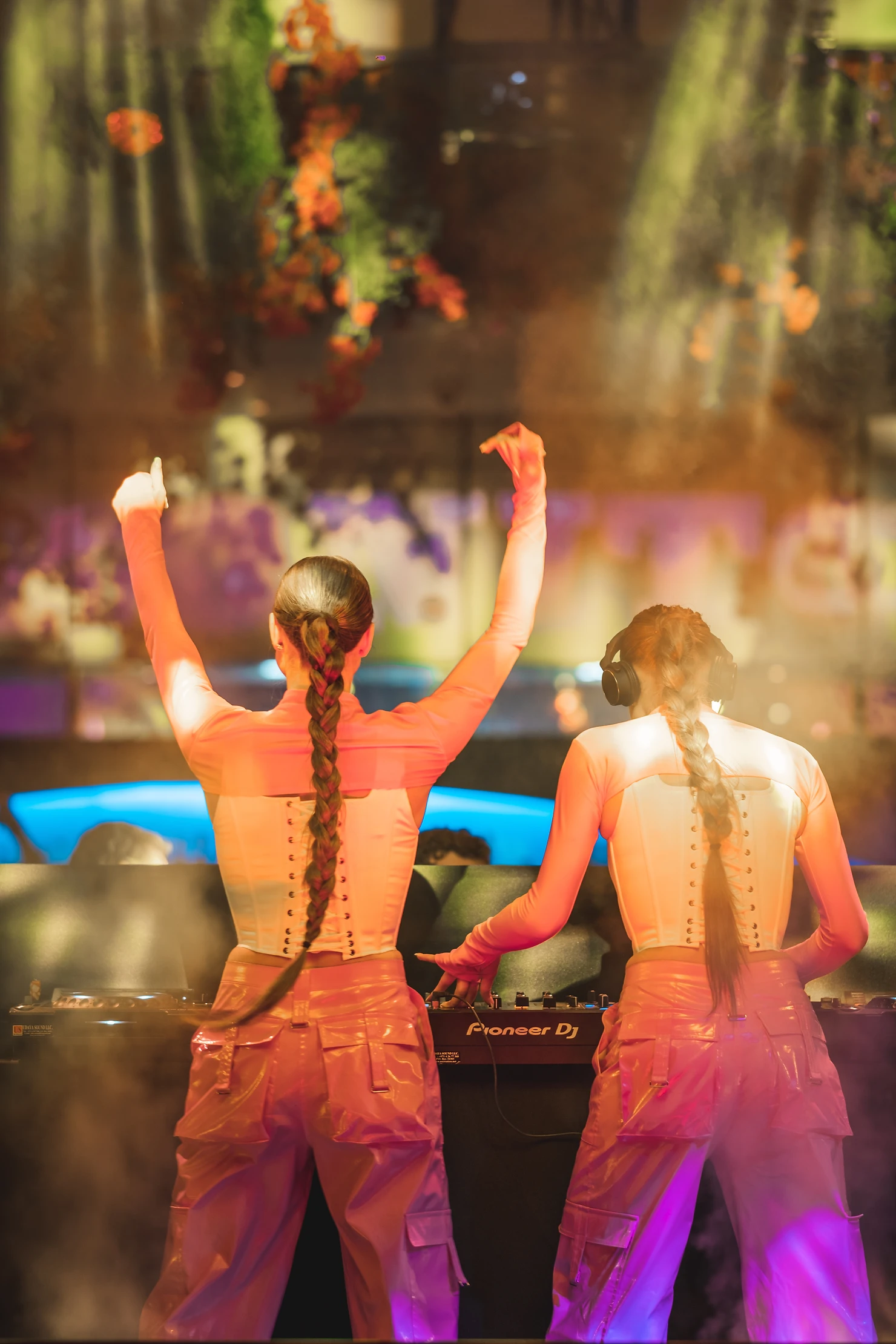 Bonito at Skylite:
An epic mash-up of Mediterranean meets The Middle East, Bonito Club is back with their flamboyant flair in the capital over the most amped weekend in the city. Bringing in their signature colorful cocktails, a fusion of East-Asian flavors, and a 'not to be missed' lineup of international DJs, dancers, and beyond; the Hispanic party planners are taking over Skylite for a complete Mallorcan makeover.
The most 'extra' event of the season brings a dining show experience with sounds from global artists alongside cabaret-style shows all the way from Ibiza to Abu Dhabi, with entrance tickets priced at AED 375.
The celebrations continue post sundown and, from 9 pm onwards, expect international DJs performing and show-stopping sets leading into the early hours under the dazzling stars, starting from AED 4,500 per table. Stay tuned for more details.
Where: Bonito at Skylite
When: 17th – 20th November, from 9 PM onwards
For reservations click here, platinumlist.net, and for a VIP table please contact: +971585070028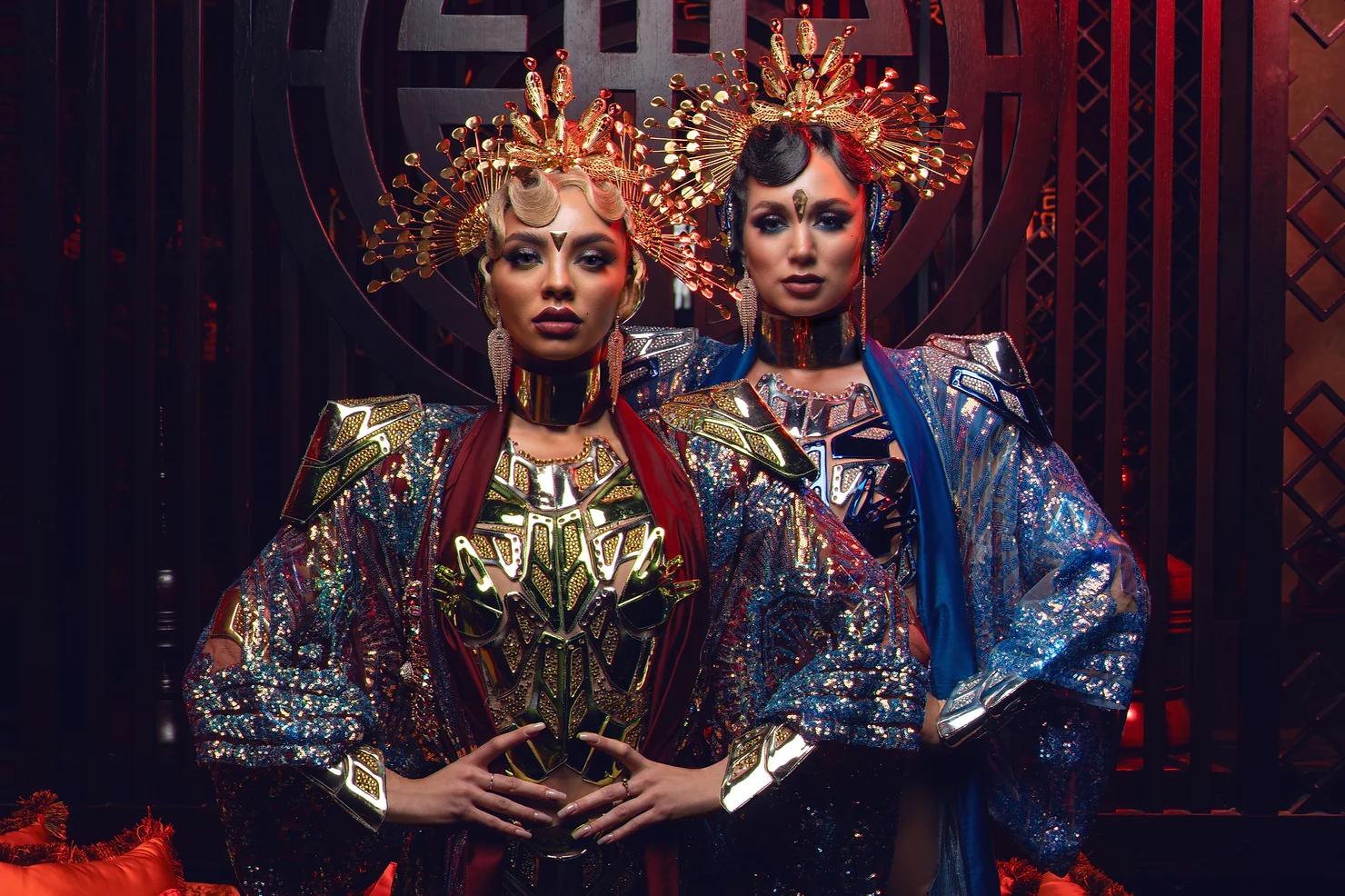 Buddha Bar Dubai at Rush:
Buddha-Bar Dubai is coming to Abu Dhabi for a limited-time special edition series of events.
Set at Rush in W Abu Dhabi – Yas Island, you can expect the best of the best of this unique Dubai venue. With Buddha-Bar's resident DJs playing eclectic tunes and tantalizing dance performances that will appeal to your senses, you simply cannot miss out.
Starting from AED 500 per person, enjoy lounge access whilst sipping and dining on some of Buddha-Bar's most iconic dishes and beverages. Buddha-Bar's Seventh Heaven Brunch will also be making a special debut in Abu Dhabi on the 18th of November. The signature brunch is sure to make your afternoon one to remember with unstoppable fun. Brunch packages start at AED 1,400 per person, including French Bubbles. Stay tuned for more details. With its prime location at W Abu Dhabi – Yas Island, catch the action, indulge in unparalleled signature dishes from Far East Asia, and experience the charm of Buddha-Bar Dubai.
When: 17th – 20th November, Rush
Where: Buddha Bar Seventh Heaven Brunch
Price: Starting from AED1,400 per person
For more info and reservations call or WhatsApp: +971 55 123 3697
Royal Terrace by the Rich List
The Rich List Group returns with the world-renowned FTX Rich List Palm Garden event at W Abu Dhabi – Yas Island. Returning for an amazing eighth year, the exclusive and chic experience welcomes superstars from the world of music, sport, and social media. Past attendees include The Weeknd, Bella Hadid, Rick Ross, Lewis Hamilton, Fernando Alonso, and many more. Last year we had the honour of hosting Max Vertappen and the Red Bull team to celebrate their amazing win. Gear up for a lot of trackside fun.
On Thursday 17th November the annual Abu Dhabi Dream Ball returns for another prestigious gala dinner. Founded by Abu Dhabi-based collective Sawtouna, the annual event focuses on supporting important charitable causes, making this a key event in the Abu Dhabi calendar. On Friday 18th November we are pleased to host the inaugural Middle East Blockchain Awards. The awards will recognize and reward outstanding efforts within the fields of blockchain and Web 3.0 innovations.
What: Rich List party at Palm Garden
When: Thursday 17th November – Sunday 20th November
For more information: see www.richlistgroup.com
Amici Di Peroni:
Enjoy the wonders of the Peroni Garden at Amici Terrace. Experience an authentic Italian atmosphere and cuisine with a Tuscan twist in collaboration with Peroni. Step into the wonders of the mesmerizing garden of Peroni. Sip on thirst-quenching drinks and savour your Italian favorites across the weekend. DJ Raggy will be dropping the beats from 12 PM -12 AM and the venue will be showing all the racing action.
When: 12 PM – 12 AM
Where: Amici
Price: AED350 minimum spend fully redeemable on F&B
Angar:
Spice up your appetite and taste some award-winning Indian bites. A mix and match of tradition and vanguard that merge into Angar's unmistakable flavor. Enjoy the Indian spice trail this race weekend. Open from 12 pm to 12 am serving a la carte cuisine, Angar is the perfect spot to drop in to sip & savor Indian delicacies.
When: 12 PM – 12 AM
Where: Angar
Price: AED350 minimum spend fully redeemable on F&B