Words by Yvonne C Mtengwa
I couldn't help but smile at the sight of my son's gleeful face as we pulled up to the entrance ramp of the Centara Mirage Dubai Resort. It was the nearly life-size mustard-colored flower-painted elephant statues he had noticed as we geared up for yet another summer staycation in Dubai. The thing about Dubai is that there is always something to explore; between new restaurant, hotel, or entertainment destination openings, to simply trolling the malls for the latest trends in shopping. I had heard about this new family-focused resort-like destination on Deira Islands, a brand new development over the new bridges past Dubai's Port Rashid area, and so I had to head out to check out what the resort promised to its inquiring guests.
Mirage represents Centara's themed family resort concept, where the whole family's, and especially the children's, happiness is at the heart of the experience. Parents can rest assured that their youngsters will enjoy unforgettable, inspiring stays in rooms that are perfectly suited to families, with flexible bedding options including bunk beds that accommodate up to two children.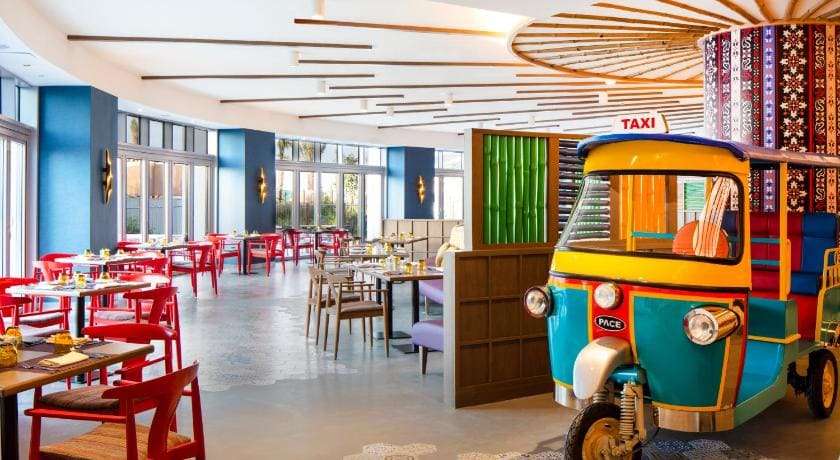 The location
One does get a sense of having left Dubai, driving off into a much quieter location that's yet to be filled with the usual hubbub of the Middle Eastern mecca that never sleeps. Sea views are uninterrupted, save for a few distance low rise buildings of Bur Dubai and the Deira District. On these islands emerges what will be a mixed-used development, replete with apartment buildings under construction, beachfront hotels, dining and shopping complexes.
Centara Mirage Beach Resort Dubai sits on an estate that was designed with family-focused beach side fun in mind. I was also soon to discover how the resort is the first Centara property in the United Arab Emirates and represents the third Mirage family-themed resort worldwide, following the Lost World-themed Centara Grand Mirage Beach Resort Pattaya, one of Thailand's most popular family resorts, and the Explorer's Playground-themed Centara Mirage Resort Mui Ne, Vietnam, which opened its doors in 2021.
What makes for a cool stay at Centara Mirage Dubai Resort…
1. Theming done right, with a feeling of island escapism. Influenced by the brand's Thai roots, Centara Mirage Dubai Resort exudes the calming yet contemporary design aesthetic one would expect to find at an all-inclusive island resort. Stark white walls, turquoise, bright yellows and purple accents on furnishings and wide open spaces with huge floor-to-ceiling windows overlooking a spectacular water park and beach below immediately whisk you away into holiday mode – and that is always a way to set the tone for a staycation.
2. All-inclusive packages means you get more value for your stay. This is of course a win especially when with young children who are constantly ready for a nibble. From settling into an exclusive family lounge area, complete with a play area, a canapé station, a massive shaded balcony and drinks on flow, to heading down to experience any one of the also-themed dining establishments on the property, checking in on an all-inclusive package allows you to enjoy an array of cuisines and drinks at a whim, giving you more bang for your buck.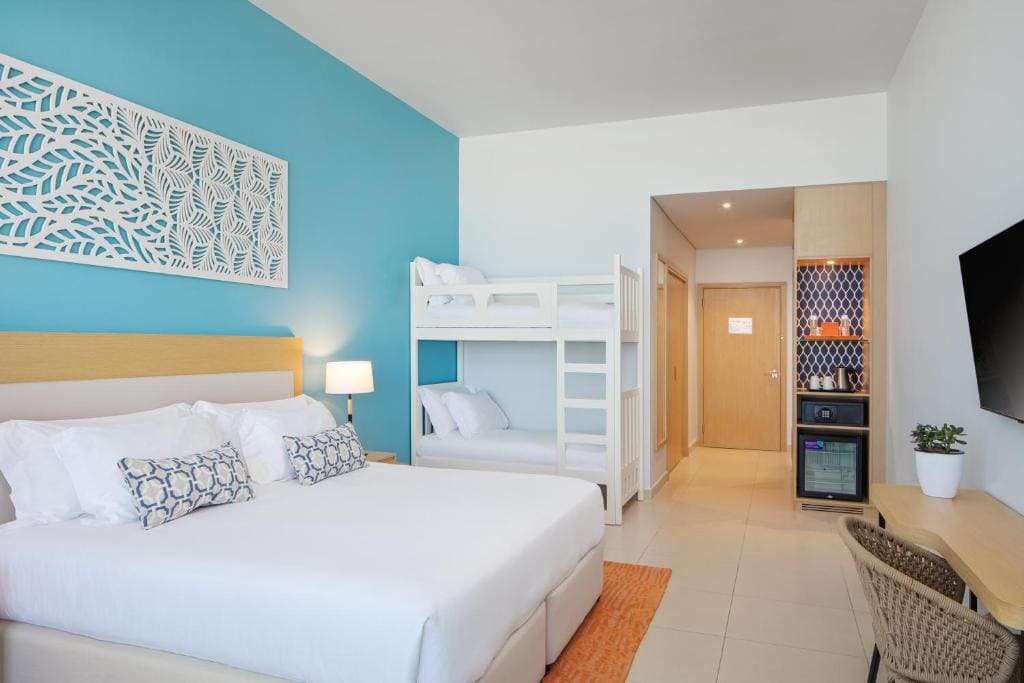 Outstanding cuisine and social venues can be enjoyed from nine dining experiences. Suan Bua specializes in authentic Asian cuisine, while Uno Mas is a traditional Argentinian grill with its own wine cellar. Fresh seafood and prime meats can be savored at Sands, the casual beach club, Waves Pool Bar, and Zing promises refreshing drinks and light bites, and Sheesh is a chic rooftop shisha lounge and Lebanese restaurant. Finally, meeting planners can host one-of-a-kind events in a choice of indoor and alfresco function spaces.
3. An onsite waterpark for the youngest guest and those young at heart. Perch yourself on a sun lounger while watching your little ones play, grab an inflated donut and coast along the waves in the lazy river, get your dose of splash time on the slides or challenge yourself to an obstacle course set in water, all surrounded by palm trees and sun decks. Winding wooden walkways lead to the golden beach and turquoise sea, which creates a sparkling setting for water sports.
Whether you choose some play park fun or much prefer to slow down and enjoy a calming dip into any one of the pools on at the resort, there are a myriad of options to keep you cool under the warm skies.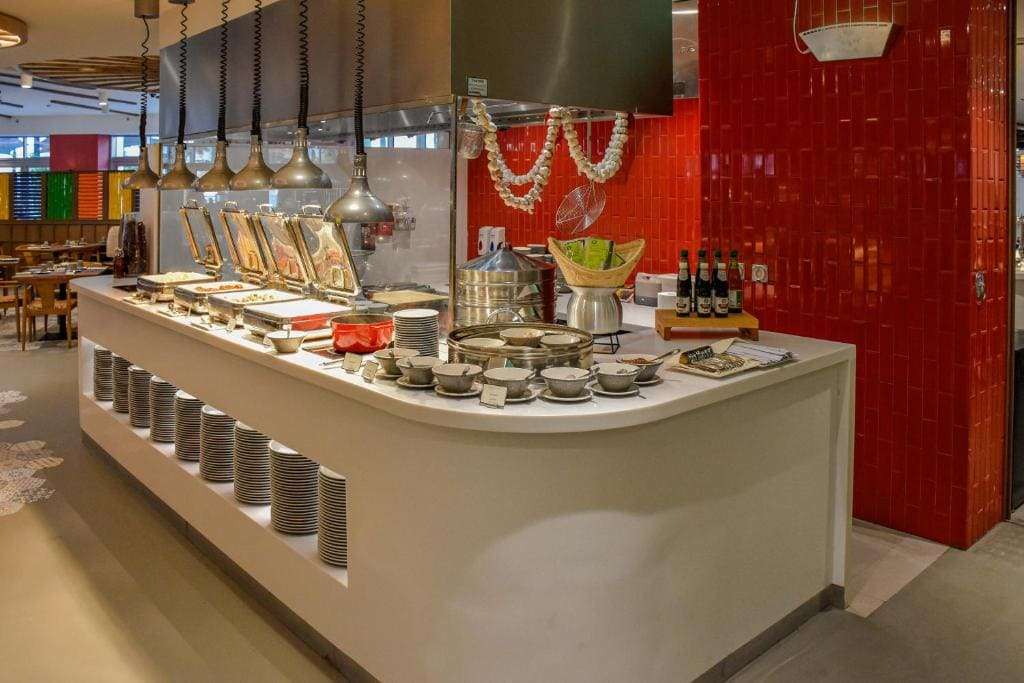 4. Fancy an outdoor movie, football or volleyball on the beach? We thought the movies by night was particularly cute, bringing on some form of nostalgia as I shared with the kids how we used to watch movies from our parent's cars at the city's drive-in during the 80s. A behemoth screen shows Hollywood blockbusters while a plush beanbag cradles you to some cinematic action under the stars. Movies nights at the beach are perfect for couples or parents looking to entertain their children as part of the countdown to bedtime. A game of beach football or soccer is sure to help you break a sweat ahead of cooling down at the ocean's beckoning.
5. Spa Cenvaree awakens your senses with a full suite of treatments for the mind, body, and soul. Moms will be delighted to note that the spa also has a kid-friendly section, offering unique options for the little ones including some that come with edible ingredients like chocolate! I opted for a signature 60-minute Thai massage while the kids enjoyed a massage that they reported to be flavorsome. In short, mom and kiddos were happily pampered.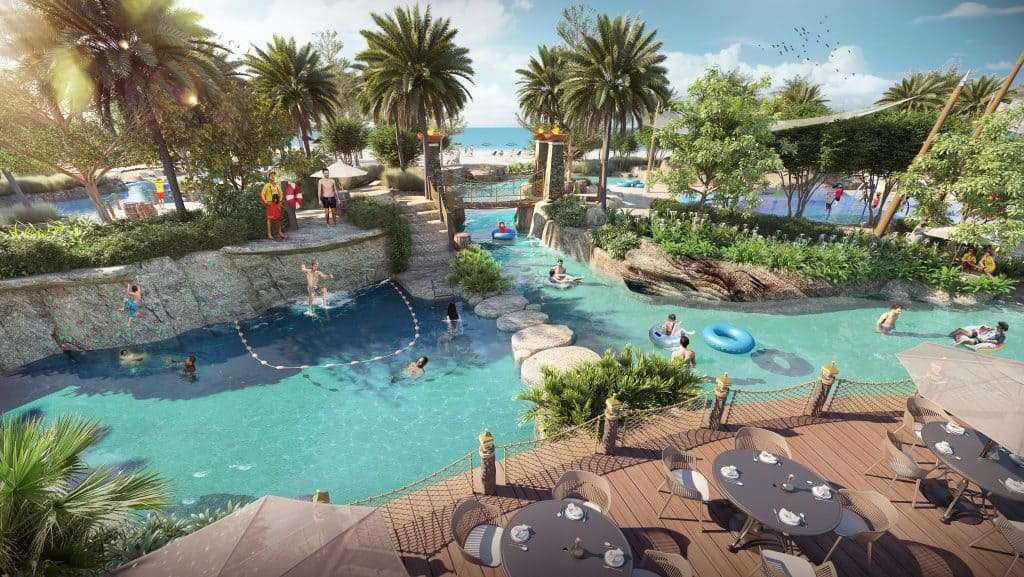 Beyond the opportunity to escape the fast-paced rhythm of Dubai without leaving the city, Centara Mirage Dubai truly lives up to its description of being a mythical Thai and Arabian adventure-themed beachfront resort at Deira Islands, offering a commendable array of comfortable 607 rooms and suites and an amazing array of activities. Between the water park, the multiple onsite kids' clubs, a candy-themed children's spa, a beach club, and more, it's a perfect sanctuary for family-focused fun, with the opportunity to whisk yourself away for much-needed relaxation.