Words by Yvonne C Mtengwa
I didn't start off the year knowing I would find myself taking my very first trip to West Africa. As a matter of fact, when told I would need to attend the World Water Forum; I remember asking the question – who hosts conferences in Dakar? Africa is as diverse as its people in landscapes, wildlife, cityscapes, cultures, and all the elements that draw out the uniqueness of a place. With bags packed and ready for my assignment, I departed from Dubai International Airport for my 14-hour flight that would have us fly into Guinea Conakry before landing at Blaise Diagne International Airport in the very vibrant city of Dakar; a city known for its markets, French-influenced architecture, longstanding musical culture and of course, the magnificent behemoth Monument de la Rennaissance.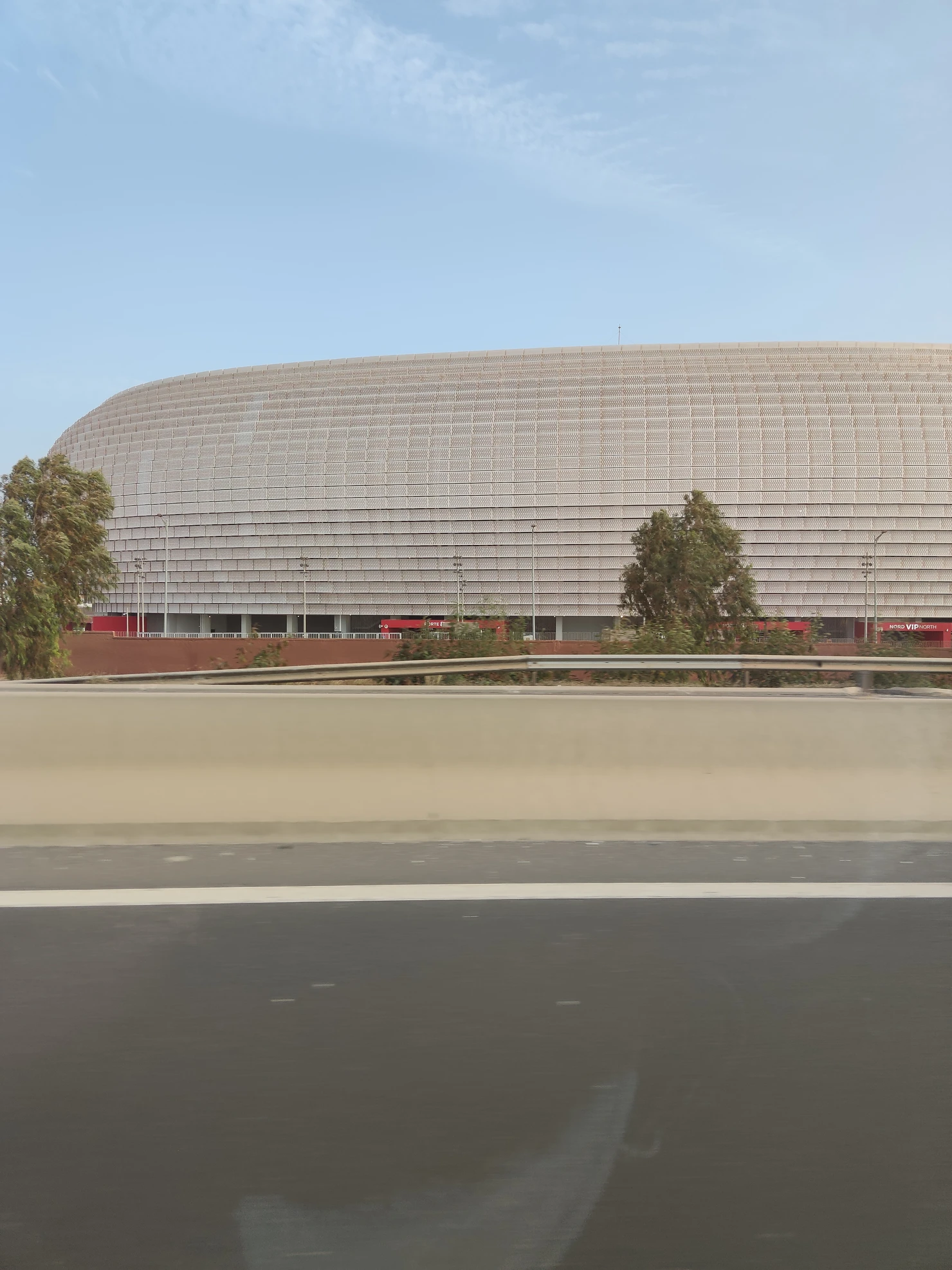 The commute from the airport to our hotel in the city was long – a whole hour if not more! Highways from the airport were visibly new, streets were clean and there was a strong sense of heightened progress, with buildings along the main highway such as the Diamniadio Olympic Stadium, which has a capacity of 50,000 and is slated to host the 2026 Summer Youth Olympics. We would be spending our next week at the World Water Forum, held at the Centre des Expositions de Dakar, a huge and also new Exhibition Centre a good 45 minutes from the city center.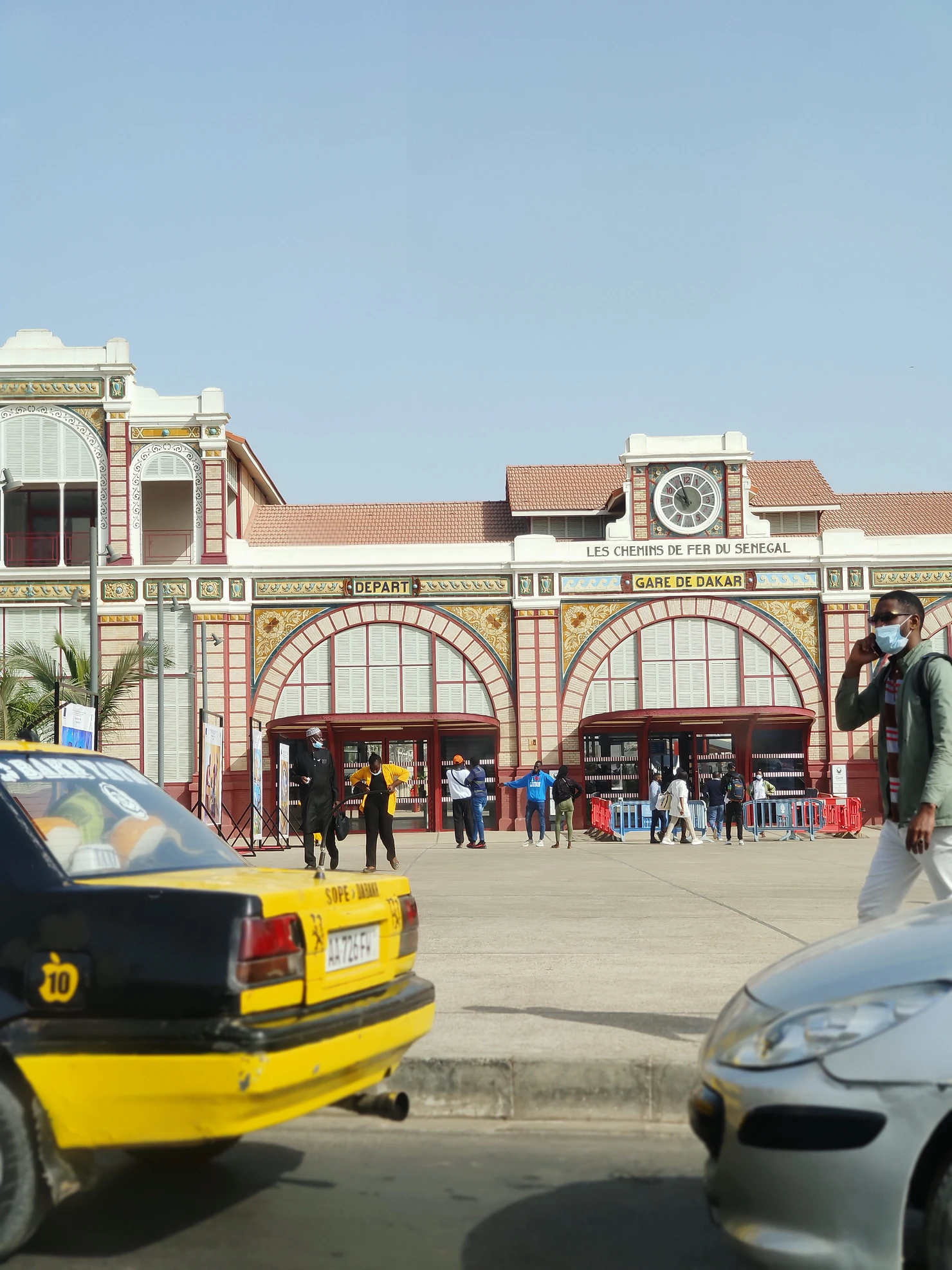 The shuttle driver proudly spoke about the new high-speed train that had been commissioned a few months earlier, and how this was a convenient way to beat the traffic. Because I arrived on Saturday afternoon, it was a smooth drive into what was now what I call "rugged Dakar," a city seemingly stuck in an era past with heavy French influence in architecture and pace. Streets were incredibly narrow and crowded, forming a mosaic that connected row after row of very old buildings that were hardly appealing in view. Pavements were filled with roadside markets and hawkers selling anything from fresh produce to traditional Senegalese attires. Arriving at the hotel after a 14-hour flight led me to nothing else but a shower, a quick meal, and bedtime. Exploring Dakar was going to have to take place at some point during what was to be a very hectic conference week ahead.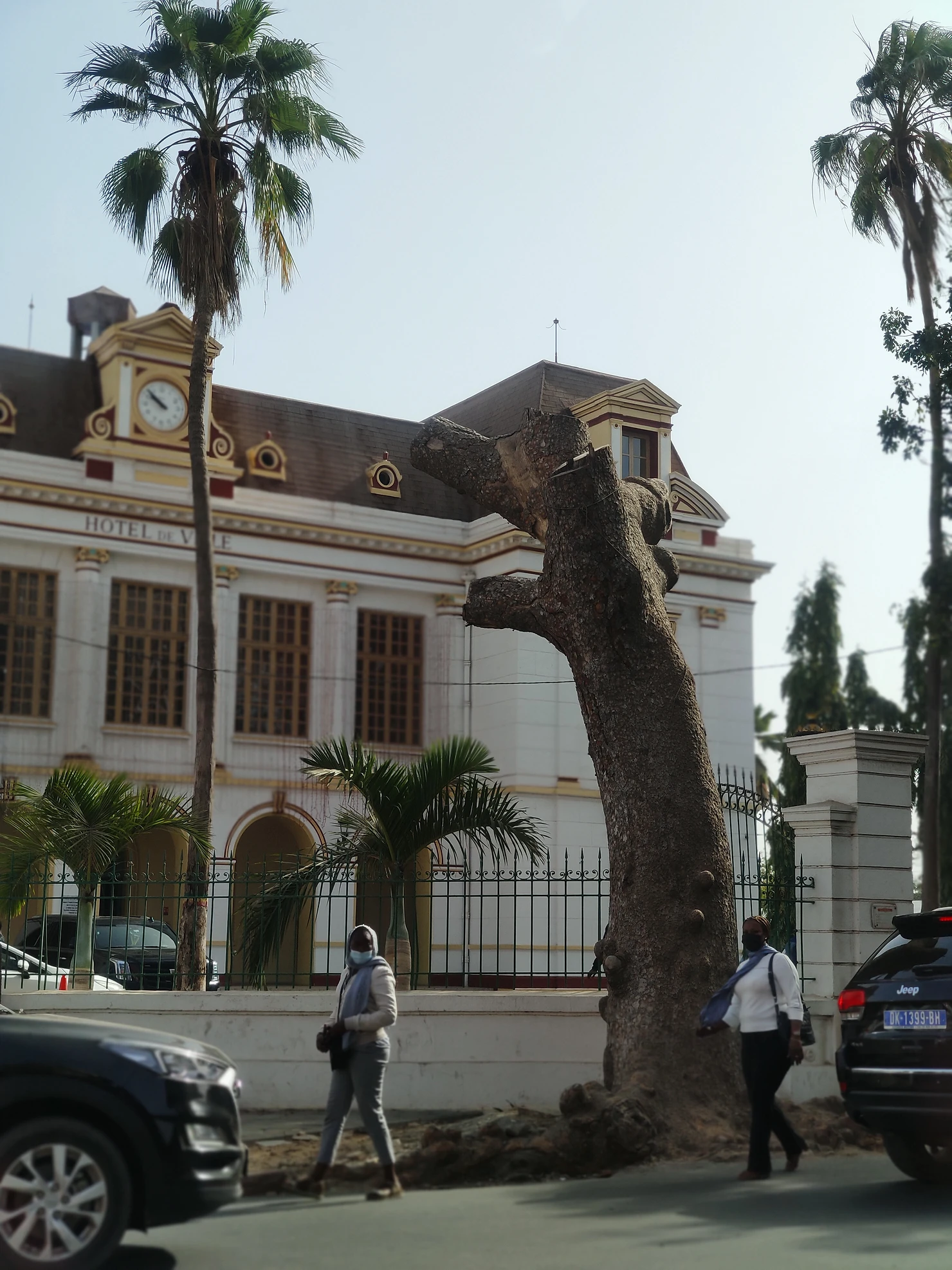 A quick tour for those short on time…
We toured the city as much as we could after our long days at work, and because we were traveling as a big group, we often shared tips amongst ourselves about the best things to see and what others felt wasn't worth braving the traffic. I was more interested in sites of historical and cultural interest beyond the dining scene by night. And so here's where I ring what was most compelling for me for its symbolism and guest experience. Should you find yourself in Dakar and void of a whole lot of time to do things leisurely, here are my picks on what to check out when in Dakar and on a whirlwind tour…
1. Monument de la Rennaissance
It really is quite spectacular, and having seen a few Instagram posts on it, I'm glad I was able to tick this one off my list of to-dos in Dakar. The African Renaissance Monument, or Monument de la Renaissance Africaine in French, is an imposing, 49-meter tall bronze statue located on top of a hill outside Dakar's central hub, and was built overlooking the Atlantic Ocean in the Ouakam suburb. Apparently marred with controversy on account of its expense, the Monument de la Rennaissance is the tallest statue in Africa, with its formal dedication having occurred on 4 April 2010, Senegal's "National Day", in commemoration of the 50th anniversary of the country's independence from France.
What's cool about the statue beyond its size, educational tours, and the walk up several hundred steps flanked by flags of other African countries, is its symbolism. Launched by then-Senegalese president Abdoulaye Wade, the statue shows a family stretching towards the sky, with the man carrying his child on his biceps and holding his wife by the waist. They say this is symbolic of "an Africa emerging from the bowels of the earth, leaving obscurantism to go towards the light" and it's easy to see why that makes good sense.
A tour of the monument begins with an explanation of its construction, before learning more about the Senegalese road to independence from French colonial rule and other global leaders of the black renaissance. You can then go on to go up to view the city from the man's head which is about 15 floors up from the base of the statue. And what a sight to behold by night as the statue is lit up to reveal its golden glory. Should you be hungry after being inspired by the African Renaissance, there is a restaurant on-site to whet your appetite with local and international cuisines!
2. A drive to Lake Retba
Yes! The Lake really is pink! Lake Retba, also referred to as Le Lac Rose lies in the north of the Cap Vert peninsula of Senegal, a good 30 km drive in the north-east of Dakar. Waters are pink because of the Dunaliella salina algae which thrive in hypersaline environments such as salt lakes and salt evaporation ponds. The salt content in Lake Retba is high – up to 40% in some areas – and so you will come to find out that salt is in fact exported across the region by up to 3,000 collectors, men and women from all over the region who harvest the salt over long hours. It is here where we learned that Senegal is the largest producer of salt on the continent of Africa – and were able to see small fishermen boats on shore and some harvesting taking place under the hot West African sun.
3. The Heritage Tour at Goree Island
The Island of Goree is a grim reminder of one of the greatest tragedies in the history of mankind – the slave trade. Taken on a tour of what was the site of the largest slave trading center on the African coast, the fortresses, streets, and squares tell the story of human exploitation and the long-haul fight for freedom for many who stood on the shoulders of their forefathers who bore the ultimate sacrifice.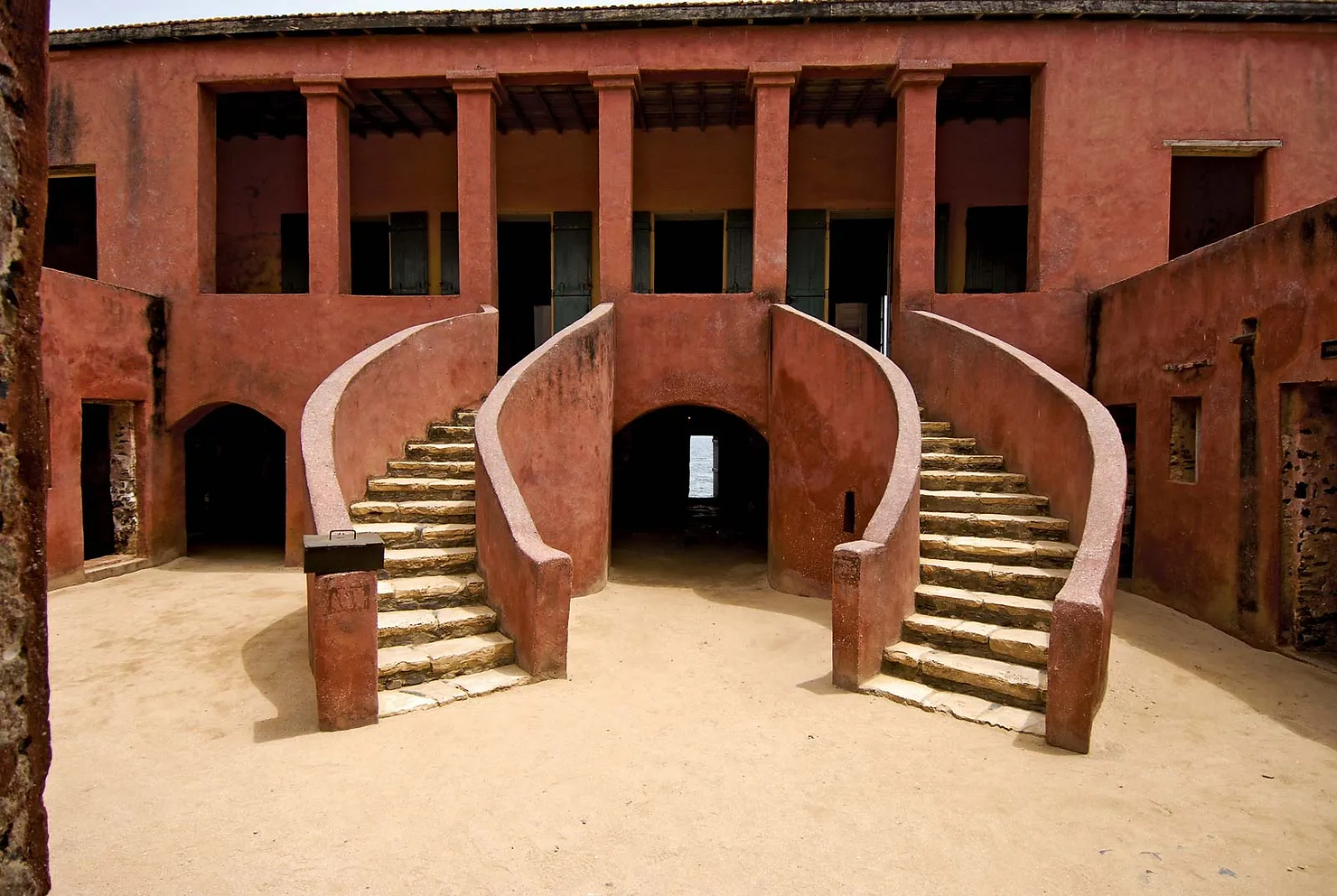 Gorée Island lies off the coast of Senegal and is accessible only by ferry. We were to learn that it was ruled in succession by the Portuguese, Dutch, English, and French, and all this is evidenced in the architecture dotted across the island and the massive contrast between the grim slave quarters and the elegant houses of the slave traders. The Maison des Esclaves ("Slave House"), built in 1786, includes displays of slavery artifacts, and the Fort d'Estrées stands as a historical museum. In 1978 Gorée Island was declared a UNESCO World Heritage site, and several of its historic structures were restored in the 1980s and '90s.
4. Dinner at Le Lagon
Calming and clearly a vibrant dining and entertainment destination for Dakar's elite, dinner at Le Lagon was a welcome treat from much of the small bar lounges we experienced for a taste of Dakar. The Oceanside restaurant is perched on stilts and makes for a perfect spot to enjoy the day's fresh catch, a sparkling glass of wine, and great company. Viewed as one of Dakar's top seafood spots, what stood out was the theming – from brass sailing instruments to a vintage diving suit as you enter the restaurant – which set the tone for the culinary exploration that awaits you. It was clear from the patrons that Le Lagon is a hotspot for Dakar's expat community and international visitors and is definitely worth your spend.
5. Go on Safari at Bandia Reserve
Never one to shy away from a good safari, Bandia Reserve granted us the opportunity to get out for some air, especially after being hulled up in an exhibition center all week! The Bandia wildlife reserve is a great place to view native flora and of some of Africa's most prolific wildlife. Bandia lies 65km from Dakar and 15km from Saly-Portugal and though small in size, awards you an opportunity to view game such as herds of big antelopes and gazelle, a lone buffalo, giraffe, ostrich, and even a rhino.
In addition to experiencing the wilder side of nature, visitors can also see replicas of Serere pyramids with burial chambers, or enjoy a meal from the restaurant and bar which overlook a waterhole – a total feast for animal lovers and photographers when animals do come out for a drink of water.
Of course, there is much more that one could explore in Dakar, including the markets for jewelry, African print material, and artifacts. Carrying out a more expansive tour of the city, its monuments, and beaches is always the best way to discover the hidden gems within a city, but ours really was what felt like a pit stop because of how packed our schedule was at the conference we were attending.
The Senegalese are warm and engaging, though you'll often find yourself in situations quite challenging to communicate your way out of if you do not have French language basics at hand. Taxis are a riot – a safety hazard to be quite frank – food is an adventure but all in all…I'd have to say Dakar is in many ways a charmer…