It's officially outdoor terrace season in Dubai and the rooftop bar in The Cheeky Camel is the place to be! Guests can enjoy premium shisha, a daily happy hour (that actually lasts 4 hours), and great views of JLT!
There's nowhere better than Dubai in Winter! The weather is perfect, and the spirits are high. Make the most of the cooling temperatures with an eve spent on the super cool and vibrant rooftop bar of The Cheeky Camel located in Voco Bonnington JLT.
One of the only rooftop bars in JLT, The Cheeky Camel Terrace boasts great views and an incredible vibe. Premium shisha is available daily with moreish flavors including melon, blueberry, grape mint cream, and watermelon mint. Shisha will last for approx. 45 mins with prices starting at AED 75 inclusive of municipality fee, service charge, and VAT.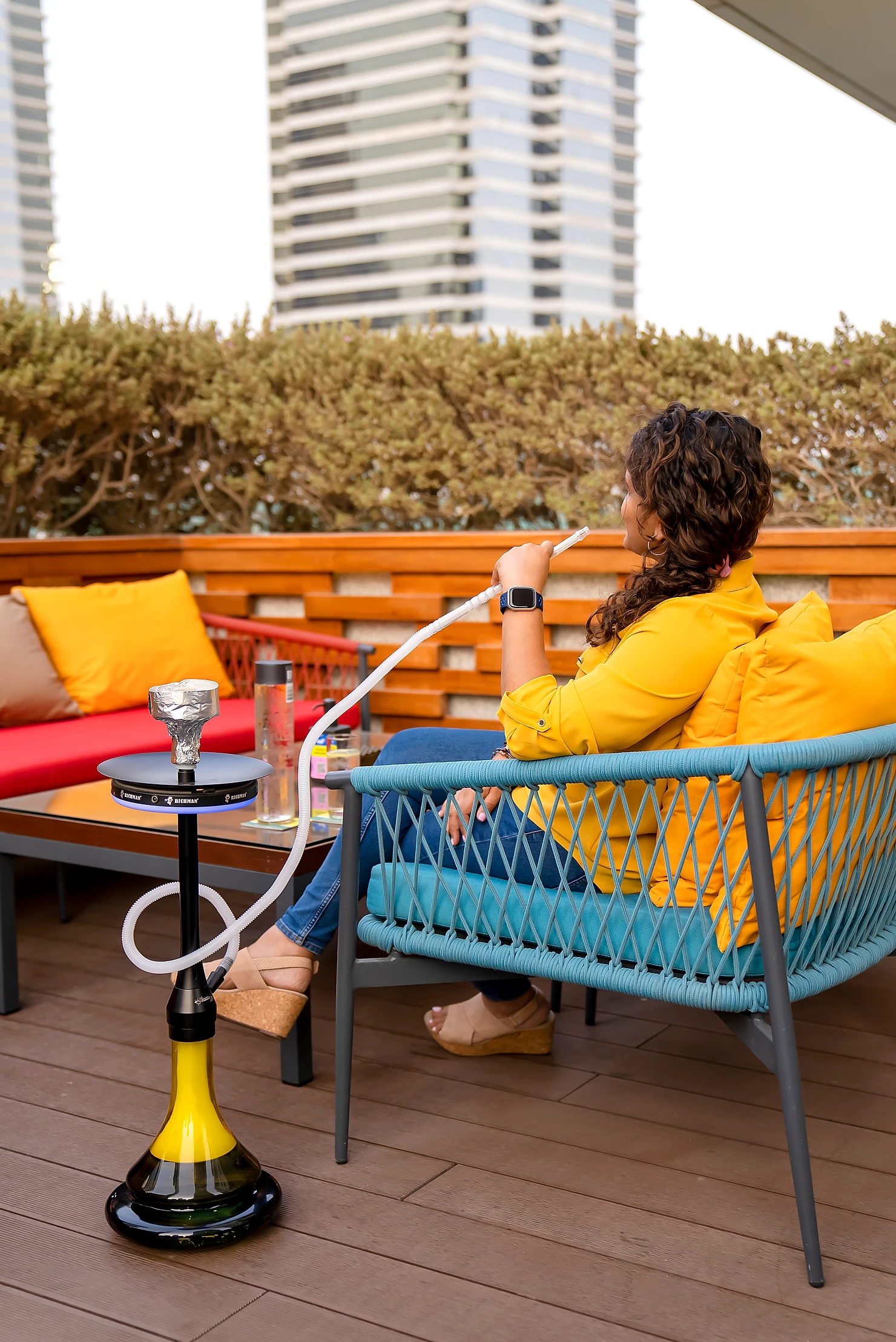 To really elevate your evening take advantage of the daily Happy Hour from opening at 5 PM – 9 PM with selected drinks starting at AED 30.
It is also a great place to book a private/group event… did someone say Christmas party??
What: Terrace of The Cheeky Camel Reopens with shisha available and a daily happy hour
Where: voco Bonnington JLT
Shisha Price: Starting at AED 75
When: Available Daily
Happy Hour Price: Drinks start at AED 30
When: Available Daily, opening at 5 PM – 9 PM
Booking: Call: (04) 3560574 |WhatsApp +971509275711 |Email: [email protected]