Meet Thando Magumise, Owner and Designer of Ntombi Couture and Co-Founder of The Ethnic Group
A proud wife and mother of two very energetic toddlers, Zimbabwean-born and bred Thando has made a name for herself as a Dubai-based fashion designer and entrepreneur. She chronicles her journey to wearing multiple hats and growing a fashion brand in a vibrant global landscape…
"Ntombi Couture originates from the Ndebele/ Zulu word "ntombi" meaning lady. We have recently launched our men's collection JAHA by Ntombi; "jaha" meaning man.
Growing up, I had a slightly different story from many designers. Although I had been exposed to Needlework as a subject in high school, I did not cut up my clothes, play with fabrics, or dress up to the tee. I discovered my personal style much later in life," shares Thando 
As a little girl and teenager, Thando spent most of her afternoons after school on the sports field. She was obsessed with playing sports as it gave her not only physical strength but impeccable mental drive. Sport challenged Thando to push herself further repeatedly, resulting in uncontested self-belief. Looking back, she credits this prowess on the sports field as something she leans into and draws energy from as an entrepreneur because it taught her never to never give up. For Thando, the formula is quite simple: what you put into your craft is what you get out of it. This is a principle she believes stays true in all spheres of life, particularly for her as a woman in business, living and working in the UAE.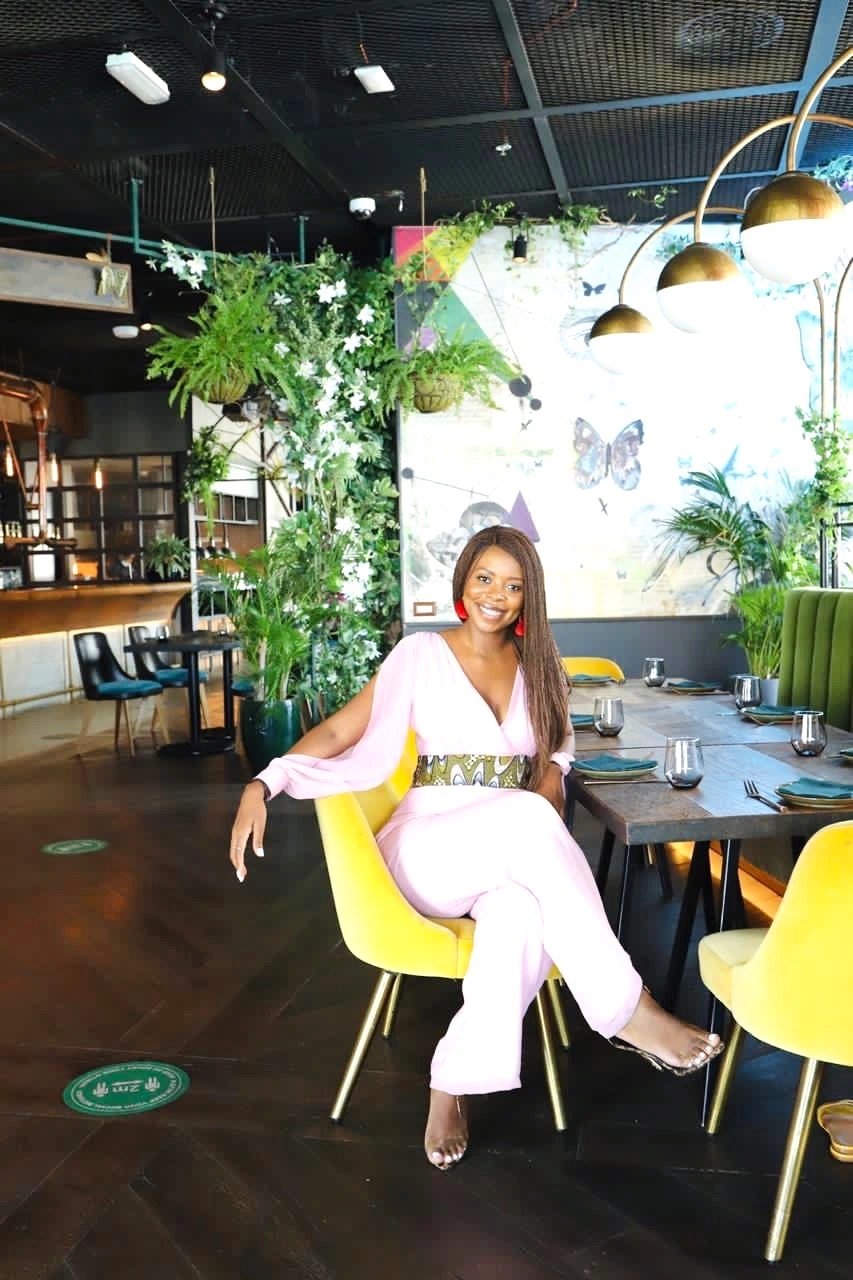 "I remember sitting in a Commerce class for the first time in the third form in High School and feeling an indescribable excitement. The concept of pooling resources to make a profit fascinated me. I felt the same about the creative side of me. Art was an outlet that made my world beautiful," cites Thando, as she describes what became her inspiration to pursue entrepreneurship in adulthood. 
It was then that I knew my future career would be a blend of business and creativity. Ntombi Couture was informally started in 2003 when I designed my first piece for our African-themed leavers/prom dance. I had the honour of winning best dressed and began to explore this newly discovered skill over time," she adds.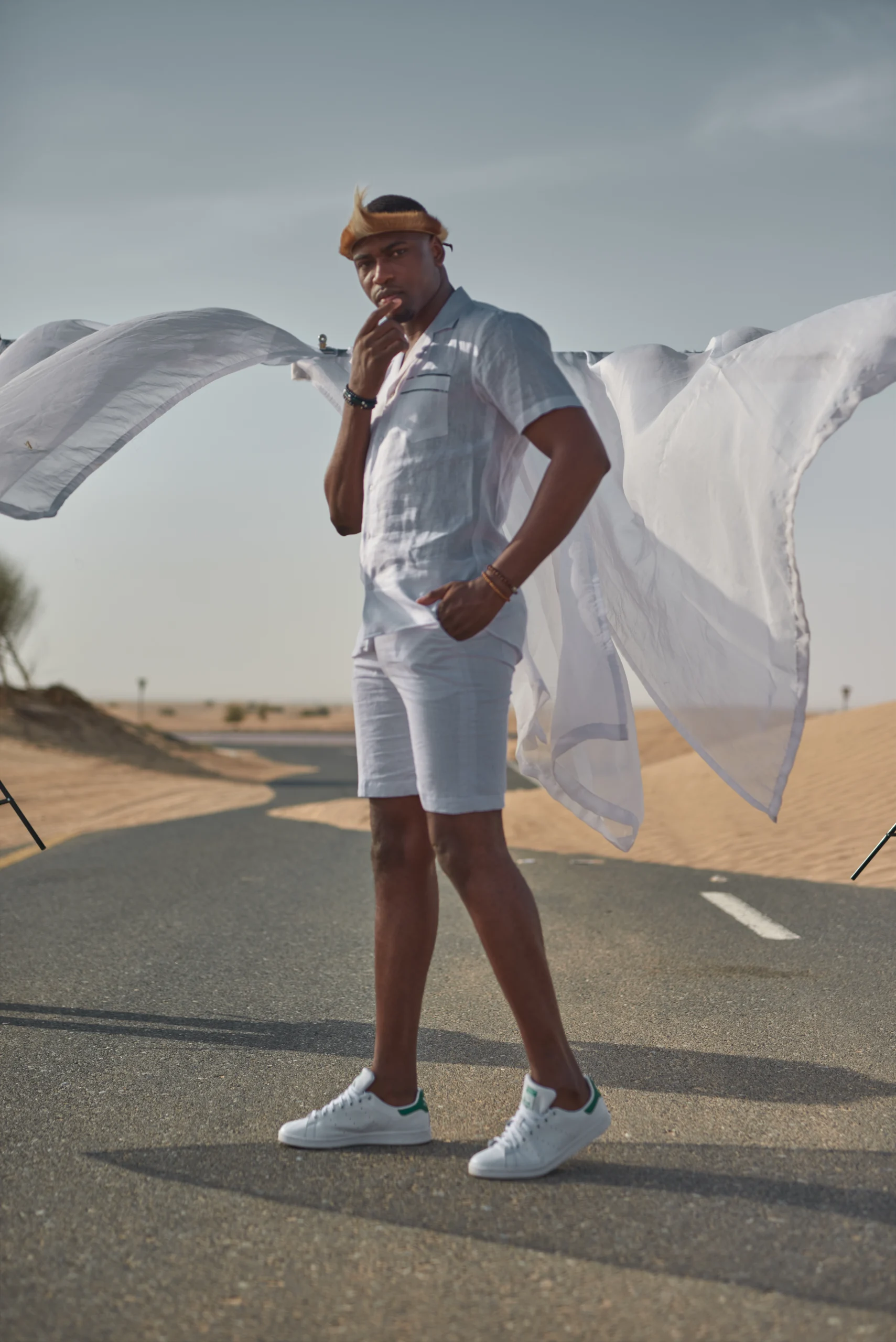 The skills she later developed in Art and Design, Business, Selling, Marketing, and Finance, have over the years come together to create what is now the Ntombi Couture brand. Thando formerly established the business when she moved to Dubai in 2013 and has since had the pleasure of being a part of some of Dubai's top fashion shows, including Fashion Week Middle East. Her experiences have afforded Thando exposure to some of the best event planners, choreographers, make-up artists, photographers, and stylists the Middle East has to offer, an absolute dream for any budding designer and entrepreneur. 
The driving force: A love for Africa  
Driven by a love for Africa and her people, Ntombi Couture draws its aesthetic from the beautiful continent and its vibrant mix of people and cultures.  Clean lines and classic cuts are the Ntombi Couture blueprint. At the heart of the brand though, is something much deeper than beautiful silhouettes and fabrics.
"Growing up surrounded by all boys at home, and all girls at school, I began to pick up on distinct differences. At impressionable ages, I came across girls struggling with body image, low self-esteem, and depression; having faced similar challenges myself, and also having lost people close to me to depression, over the years the focus of the brand has developed to encourage positive mental health," shares the fashion entrepreneur.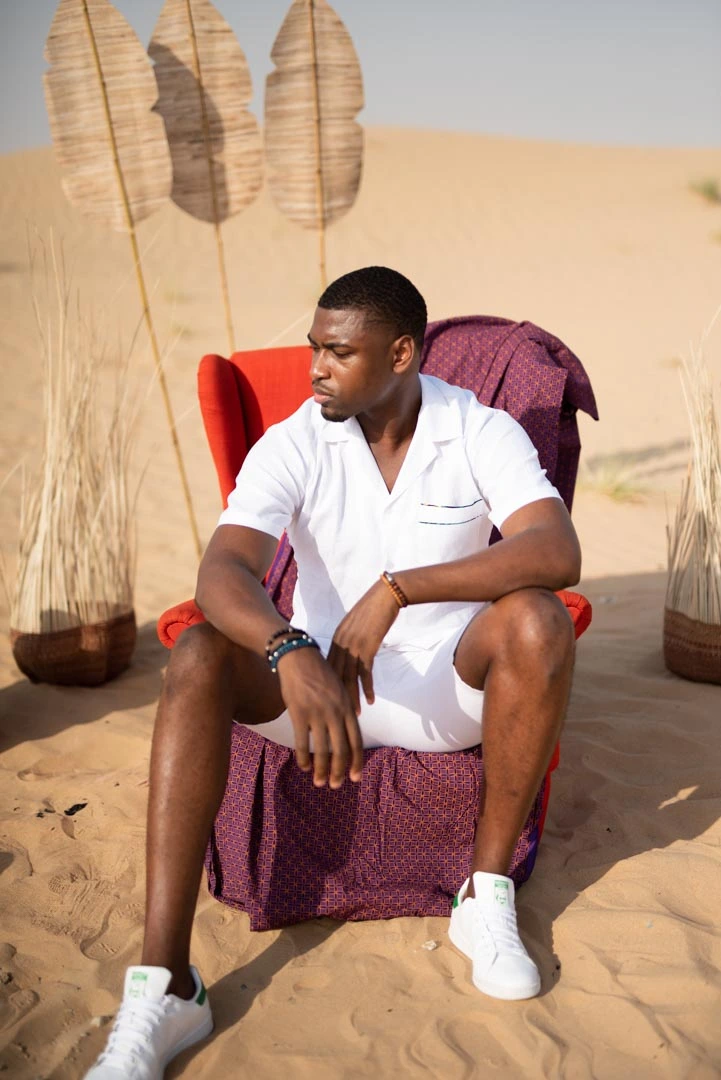 "Our mission at Ntombi is to dress our clients to dress their bodies to highlight what they love about themselves. For example, if a client loves their arms, we will custom design a piece to highlight that, so he/she walks tall when in their Ntombi piece. I truly believe fashion has the power to ignite a paradigm shift in one's mind regarding how they perceive themselves if utilized positively. There is nothing as rewarding as seeing a client's walk change or them telling you how amazing they feel when they wear one of our pieces," Thando adds.
The Ntombi Woman is classic, elegant, and… breathtaking. 
The JAHA man is sophisticated, powerful, and …extraordinary 
Growing this brand has inspired the formation of other business ventures, including co-founding The Ethnic Group which operates businesses in food, flower delivery, home decor and art. Particularly close to Thando's heart is their creative business where they have partnered with over 600 self-empowered artisans in rural Zimbabwe to assist in the introduction of their products to the diaspora. Thando believes they are self-empowered because they use their natural talents to better the lives of their families back home.
For appointments contact Thando and the Ntombi Couture team via Instagram/Facebook @ntombicouture
Email: [email protected]
Ethnic Store location: Shop 65 Gate Avenue Mall, DIFC, Dubai