1.Sara Gardiner. A few sentences to give our readers an insight into who you are and what makes you tick?
Born and raised in Zimbabwe's capital city, Harare, I'm passionate about showcasing my beautiful home country and creating opportunities for Zimbabweans here. I love this part of the world and it fills my heart with joy when others fall in love with it too.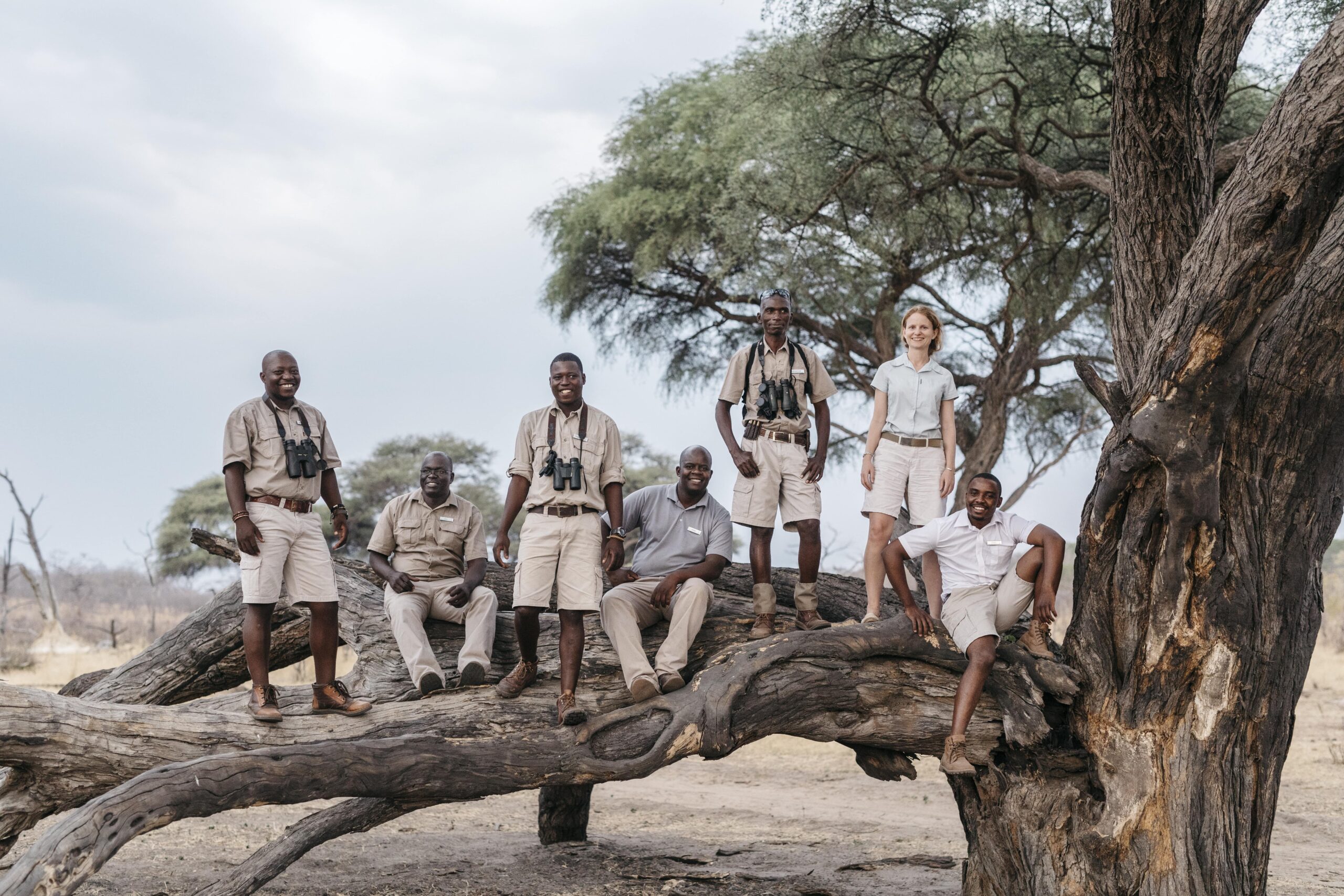 2. What are your fondest memories of growing up in Zimbabwe and then journeying through your Victoria Falls love story? 
From the age of three, my parents took my brother and me on adventures around Zimbabwe. I loved playing in the mud on the banks of the Zambezi river, going on game drives as a family in Mana Pools National Park and later learning to identify the birds around Lake Kariba. I moved to Victoria Falls in 2017, to join our Matetsi Victoria Falls team full time (the lodge opened in 2016), and I instantly felt at home, surrounded by wonderful people and incredible nature – amazing flora and fauna, spectacular landscapes, and a mighty river that calms the soul.
3. The Travel Essence Family fell in love with Matetsi Victoria Falls during their first stay in 2021, so much that we were back recently for our dose of #MatetsiMagic son the banks of the mighty Zambezi. Talk to us about how Matetsi Victoria Falls came to be and what inspires your family focused ethos in service excellence, as well as curating a perfect stay for your guests?  
For many years, my family had a vision to create a centre for hospitality excellence in Zimbabwe, through which we could share the beauty of our home country; from the warm authentic Zimbabwean hospitality, to those spectacular landscapes, the rich wildlife, the mighty Zambezi river and one of the seven natural wonders of the world, Victoria Falls – known locally as Mosi-Oa-Tunya, meaning "The Smoke that Thunders".
That vision became a reality with the opening of Matetsi Victoria Falls, our family-owned and independently run luxury safari lodge, which sits on the banks of the Zambezi River, within its own 136,000 acre wilderness, Matetsi Private Game Reserve.
We are so proud of our home country, and by creating a world-class destination here we are able to offer our guests exceptional experiences, during which they will create memories that will last a lifetime.
Through what we do we shine a light on the beauty of Zimbabwe, and our guests leave as part of our extended Matetsi family and as ambassadors for our home country.
4. In your words, what can a guest, whether Zimbabwean or from destinations far beyond its borders, expect from a stay at Matetsi Victoria Falls? In short, "a stay at Matetsi Victoria Falls is…?"
A stay at Matetsi Victoria Falls gives guests the opportunity to immerse themselves in a pocket of paradise and gives them the freedom of time and space to enjoy whichever elements of our offering resonate with them. For some it's a safari adventure, for others it's river excursions, for many its access to the Victoria Falls, or it can be simply relaxing and enjoying our Zimbabwean hospitality, or perhaps all of these.
Always, a stay at Matetsi Victoria Falls allows our guests to experience what we fondly call the Matetsi Magic.
5. Take us through some of your most compelling lessons as a young woman running a family-owned business in luxury safari-inspired hospitality? How has the entrepreneurship journey evolved for you and what/who do you credit for overcoming challenges with operating in Zimbabwe?
Over the years I have learnt to watch and to listen. Through watching and listening I have learnt. Watching and listening to our Matetsi family, guests and travel industry colleagues. 
I have learnt to genuinely use challenges as growth opportunities – we grow as individuals and as an organisation. 
I've learnt that we really are stronger together. Matetsi Victoria Falls thrives because of the individual team members that are thriving within the organisation. When we create space for our team to thrive individually, then we shine as a whole.
Through the lessons we have learnt, we have chosen three words to guide us through 2023, these are Respect, Communication and Appreciation. We believe that these guiding words will ensure that we continue to shine.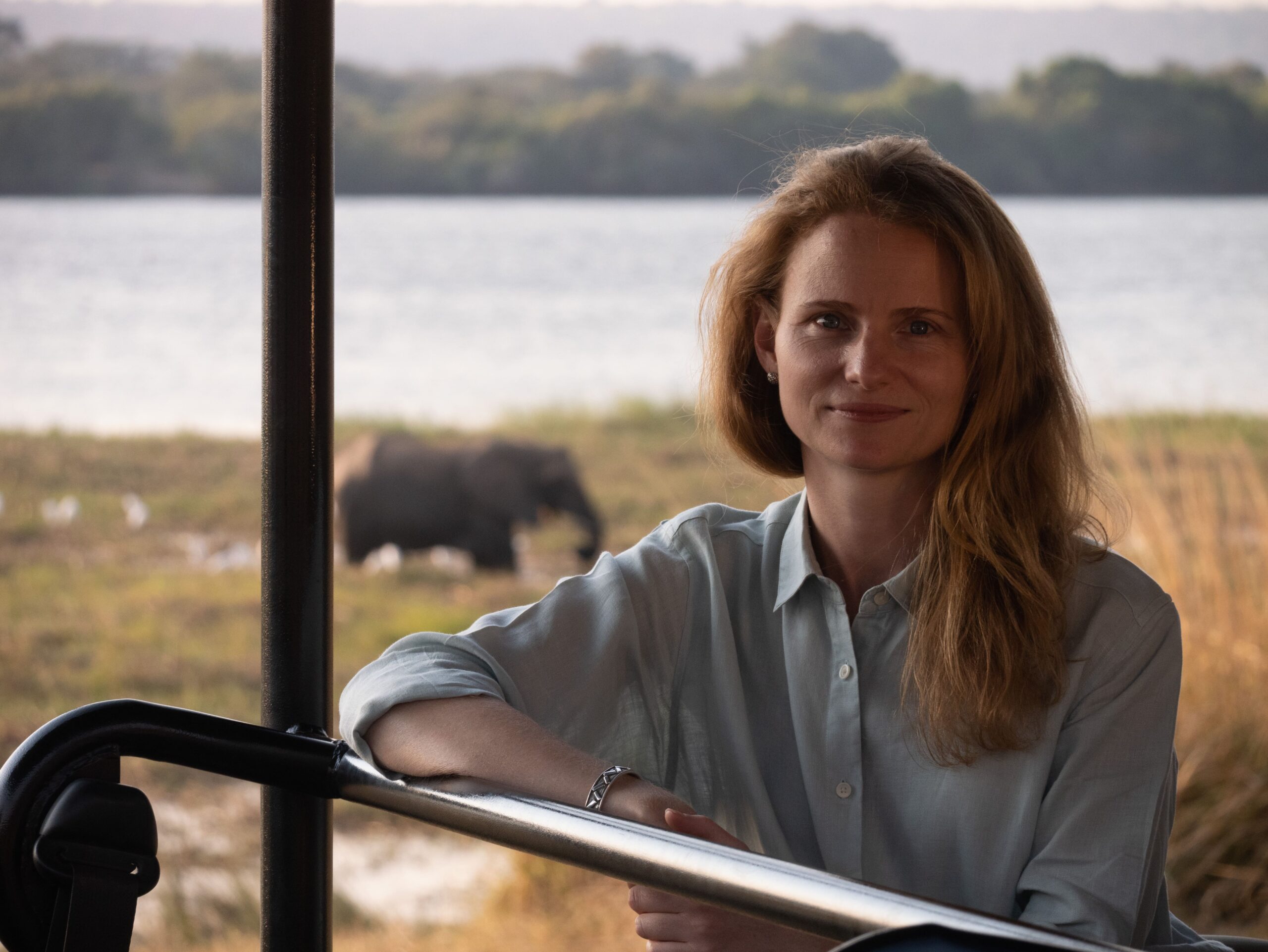 6. Matetsi numbers in conservation success are quite compelling. 136,000 acres of protected land, 9 miles of the Zambezi River safeguarded, 16 solar powered watering holes within the concession, and numerous additional initiatives supporting people within the community as well as wildlife at Matetsi. Take us through what powers your commitment to conservation and community? Why is this important to the Matetsi heritage mantra?
Not to mention 50 anti-poaching scouts and a K-9 unit… As a family, we are very grateful to call Zimbabwe home, and are very proud of our country. Through conservation and community work, we are able to contribute positively by protecting the natural and cultural heritage of this part of the world.
Everything that we preserve, nurture and create will be our legacy and as we protect wildlife and wild places for future generations, we hope to inspire others to do the same.
7. What do you forsee as 2023 travel trends, especially with the evolution of guest preferences in a post pandemic era?  
Slow travel – over the last few years, many of us have learnt to slow down, to "be" in a place and connect with that space and experience all that it has to offer. Travel is no longer just about ticking boxes, its about immersing oneself in a place and soaking it all in.
Philanthropic travel – for many who are in a position to travel, they want the experience to be about giving back to the destination that they visit. We have seen this more and more with our guests that are coming to Matetsi Victoria Falls – many want to learn about conservation through our Conservation Experiences and others want to connect with the communities that live in the Victoria Falls area and often guests will choose to make a philanthropic contribution to further positively impact the destination.
Family travel – travel really is a great opportunity for families to connect through shared experiences. It's also a way for parents to broaden their children's horizons. A trip is not simply entertainment, it's a way of educating children (and adults!) about different parts of the world. The term "edutainment" has been coined to highlight the importance of educating through experiences – whether that be on different ways of life, sustainability practices or the importance of conservation.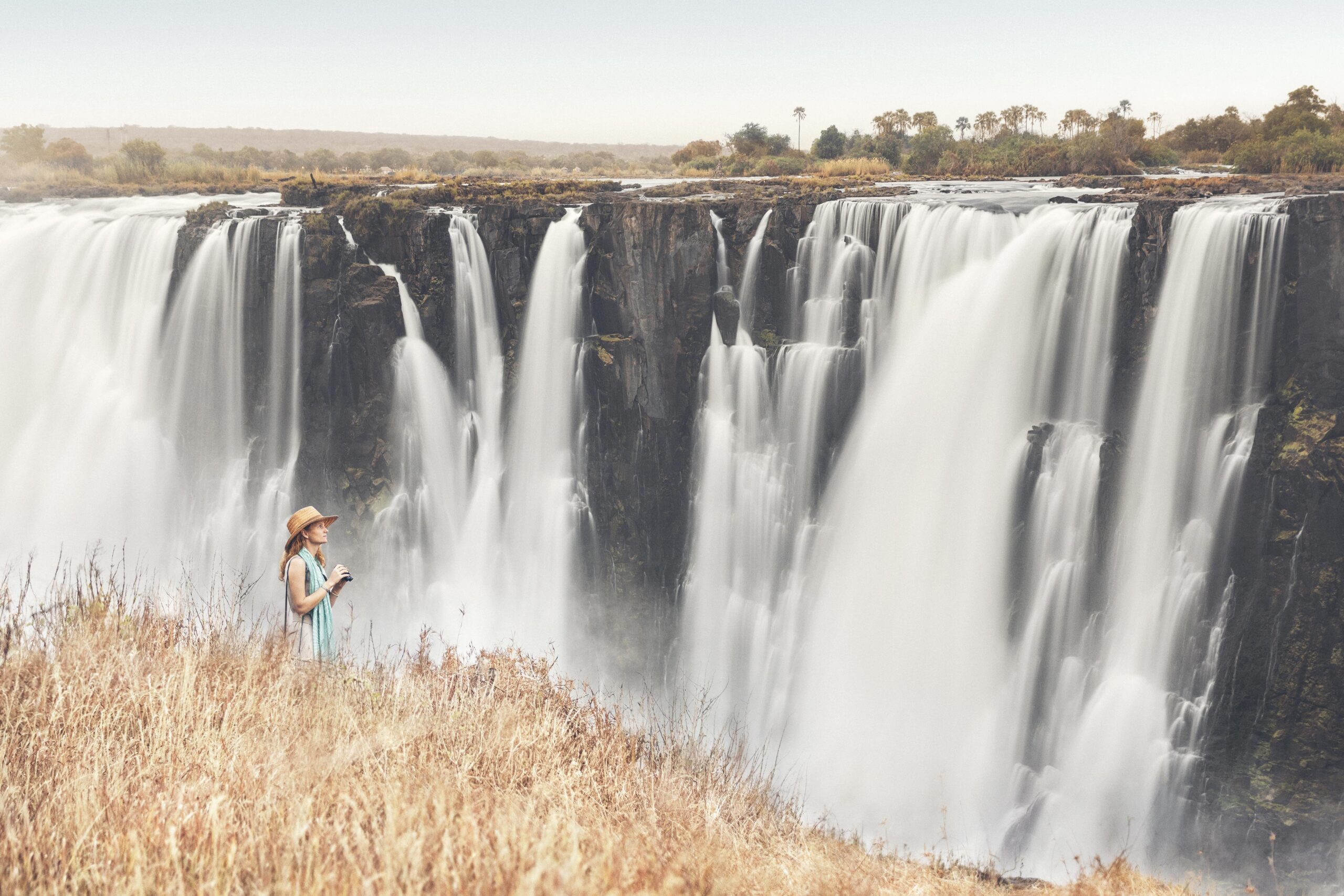 8. Curating luxury travel experiences as a business owner must carry with it a great deal of inspiration to explore new destinations near and far. Which 5 destinations in Africa, bucketlist or conquered – are you absolute favourites and why?
Zimbabwe would of course be top of the list, though many would say I'm biased. Let me just shine a light of a specific area of my home country, the Eastern Highlands of Zimbabwe, which I have "conquered" again and again. Once a year I try to make a pilgrimage to this unique Afromontane forest region of our country, specifically Aberfolye in Honde Valley – the ideal location to restore and recharge.
Namibia is top of my Southern Africa bucket list. The desert landscapes and unique wildlife fascinate me. I love a road-trip and I can't wait to traverse this land of endless horizons – it's also the only one of our neighbouring countries that I haven't visited.
Ethiopia is top of my Africa bucket list! This diverse country captured my imagination many years ago when I first tasted Ethiopian food and watched a coffee ritual, and I was further inspired to travel there when reading about the country in the Ethiopian Airlines magazine when flying through Addis Ababa – the history, culture, landscapes and wildlife… I can't wait to explore the land of origins!
Uganda – conquered, January 2023! This country hugely exceeded expectations. I was wanting to do Chimpanzee Trekking after Gorillas in Rwanda and reached out to The Uganda Safari Company. They lined up Gorilla Trekking in Bwindi, Chimps in Kibale, a visit to Murchison Falls National Park (which blew my mind), safaris in a vast savannah, cruising on the Nile River to see rare bird species and Murchison Falls – the most powerful waterfall in the world!) and wrapped up with an excursion to the source of the Nile.
Antarctica – conquered, January 2022! A continent in its own right, but accessible with a flight from Cape Town, so I thought to sneak it on the list. This vast white desert offers the adventure of a lifetime. A destination where luxury is defined by access, safety and comfort, with the opportunity to try to reach the South Pole and visit an Emperor Penguin colony.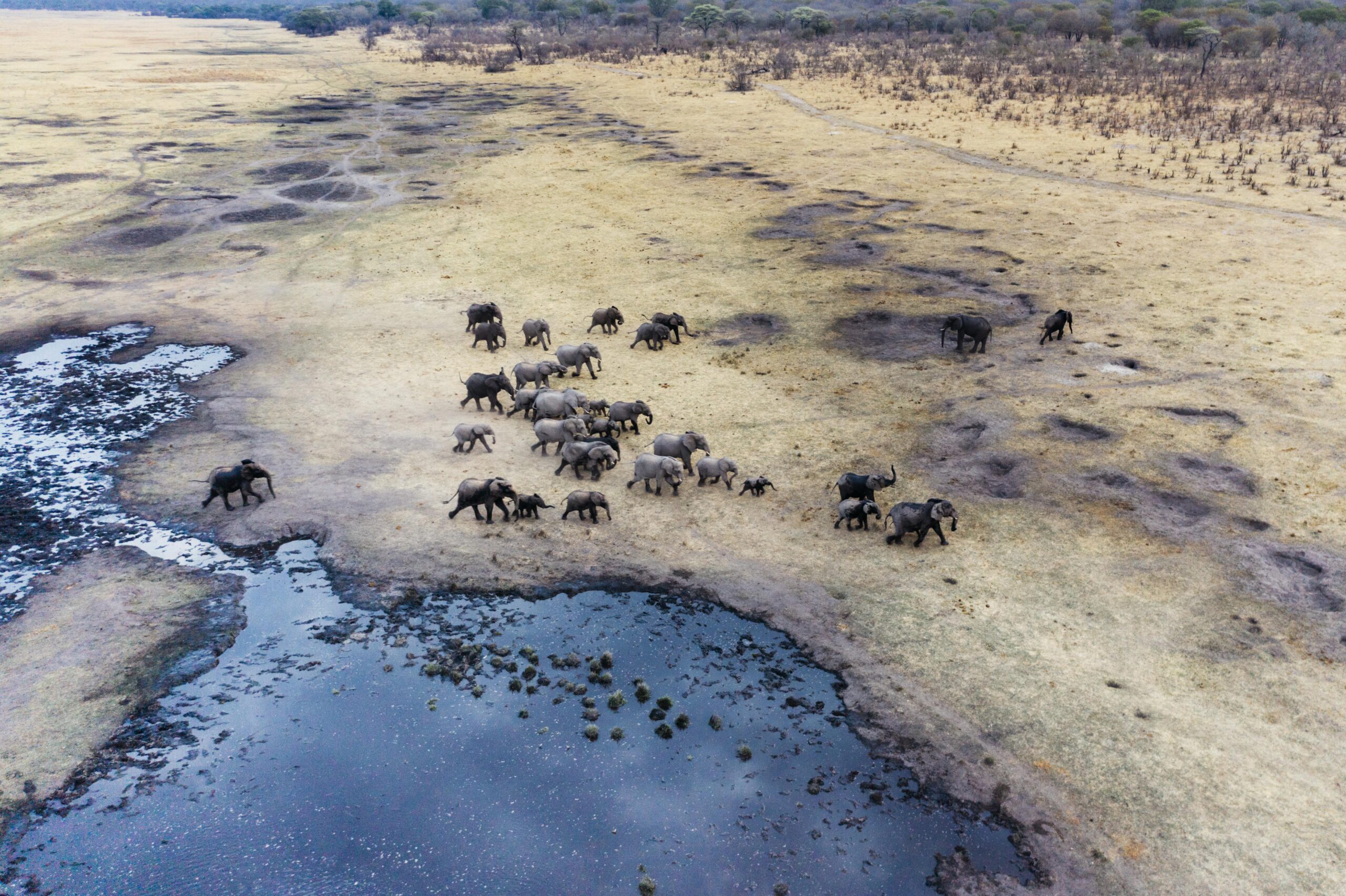 9. We love that you earned your pHD in an area that many would view to be so far removed from what you now do for a living. Share with our readers what the term "do what you love" means to you?
Whenever I have the opportunity to interview someone, I always ask "What makes your eyes sparkle?" Creating opportunities for Zimbabweans and being in nature (and seeing people and nature thriving) are what make my eyes sparkle. I'm very grateful that the work I now do allows me to do these things on a daily basis.
Keep your heart and mind open and you will see the opportunities that life presents you. Leap at the ones that resonate with you.
10. For women looking to venture into entrepreneurship, particularly in the travel and hospitality, what should they ready their minds for?
Go in with a clear vision and hold true to your values. If you work with partners, ensure that you have complimentary capabilities. Play to your strengths. Keep focused on your business. Know what others are doing, but don't get distracted by it. Seek out those people and organizations that inspire you and connect with them. Surround yourself with your tribe. Know what differentiates you and tell your story with passion and authenticity. The travel and hospitality industry is one of the most challenging, and also one of the most rewarding.
It's an industry in which we get to make people's dreams come true. Both for our guests, exploring and experiencing what our part of the world has to offer, and for our team members who wish to up-skill and grow – and we have so many examples within our Matetsi family already. Simon started as a general hand in the maintenance team and is now a Chef, and Nyasha started as an office administrator, and she is now an Assistant Camp Manager. This industry also gives us the opportunity to conserve cultural and natural heritage, which is so incredibly rewarding.
Ready your mind for the ups and downs, allow yourself to acknowledge the lows, but don't let them overshadow the highs. Celebrate all the wins, even the small ones. Keep perspective. Remember to pause and acknowledge how far you've come and give appreciation to those that you've worked together with to get there.