Singita's roots in Africa have always informed its vision for the future, and the creativity of its people inspires the heart and soul of our spaces. These all-important links to the history and heritage of Africa resonate profoundly with Singita's guests and staff.
More than ever, an increasing spirit of regeneration and renewal is placing Africa's creativity, talent, and style on the world stage. And with a guest experience that is constantly evolving, Singita aims to finetune its existing offering to reflect Africa's dynamic influence. Most recently, this takes the form of an extensive expansion of their African art and fashion offering at Singita Sabi Sand and Kruger National Park, as well as the design elements at Lamai Triangle's Mara River Tented Camp.
Found throughout Singita's lodges and camps, and at each region's dedicated Boutique and gallery, pieces by esteemed and emerging artists provide tangible links to, and celebrate the culture of each region and the continent as a whole, allowing guests to be immersed in its inimitable energy.
This has informed our curatorial approach too. "We want to celebrate Africa's rich cultural heritage, its unique places and people, and the beautiful stories and experiences that have shaped who they are," says Phumzile Mgiba, Boutique Manager, Singita Sabi Sand.
"As part of this new direction, we want to foster a dialogue by encouraging guests to engage more closely with the works – to learn more about their context, as well as the artists who have made them," she adds.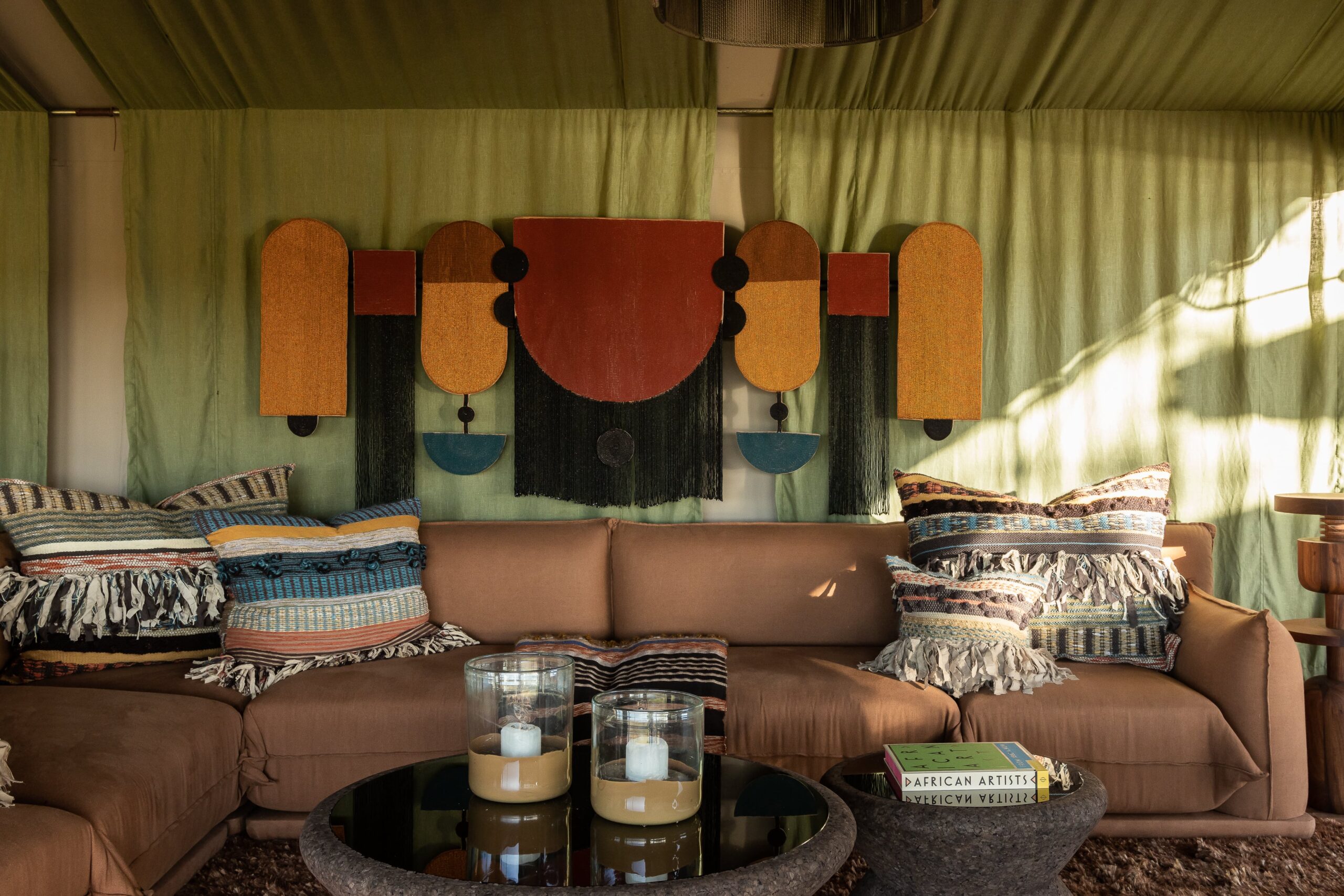 Resident artists from Ardmore embody the spirit of ubuntu at Singita
Born of a shared ethos
Born of a shared ethos, a crucial aspect of this new direction was to partner with galleries, studios, artists and curators who share the same passion for elevating African excellence and conserving its natural heritage. As a family-founded business rooted in a deep reverence for Africa's culture, landscapes and people, Ardmore – a thriving artist community based in the KwaZulu-Natal Midlands of South Africa and known for its astounding ceramic works – was a natural choice for collaboration.
The first project of this partnership was an artist residency at Singita Sabi Sand in South Africa, whereby two Ardmore artists spent time at the property observing the wildlife and working on pieces inspired by the location. The piece was sold and proceeds went to the Singita Lowveld Trust, to support rhino rescue and rehabilitation, namely orphan rhino, Mavic. Ardmore artists Victor Mtshali and Wiseman Mpofu – travelled to Singita in 2021, with the experience of seeing wildlife in their habitat giving their work a life-like quality.
"At Singita, we are constantly inspired by the creativity of our continent. Africa is unique and vibrant, and there's a sense of authenticity at the heart of its many cultures – apparent in every aspect from dance and music to art. It's meaningful to collaborate in the name of conservation with a brand like Ardmore, and it enables us to create a window through which international guests can experience the raw beauty of the continent through its people and its art," says Jo Bailes, Singita's Chief Operating Officer.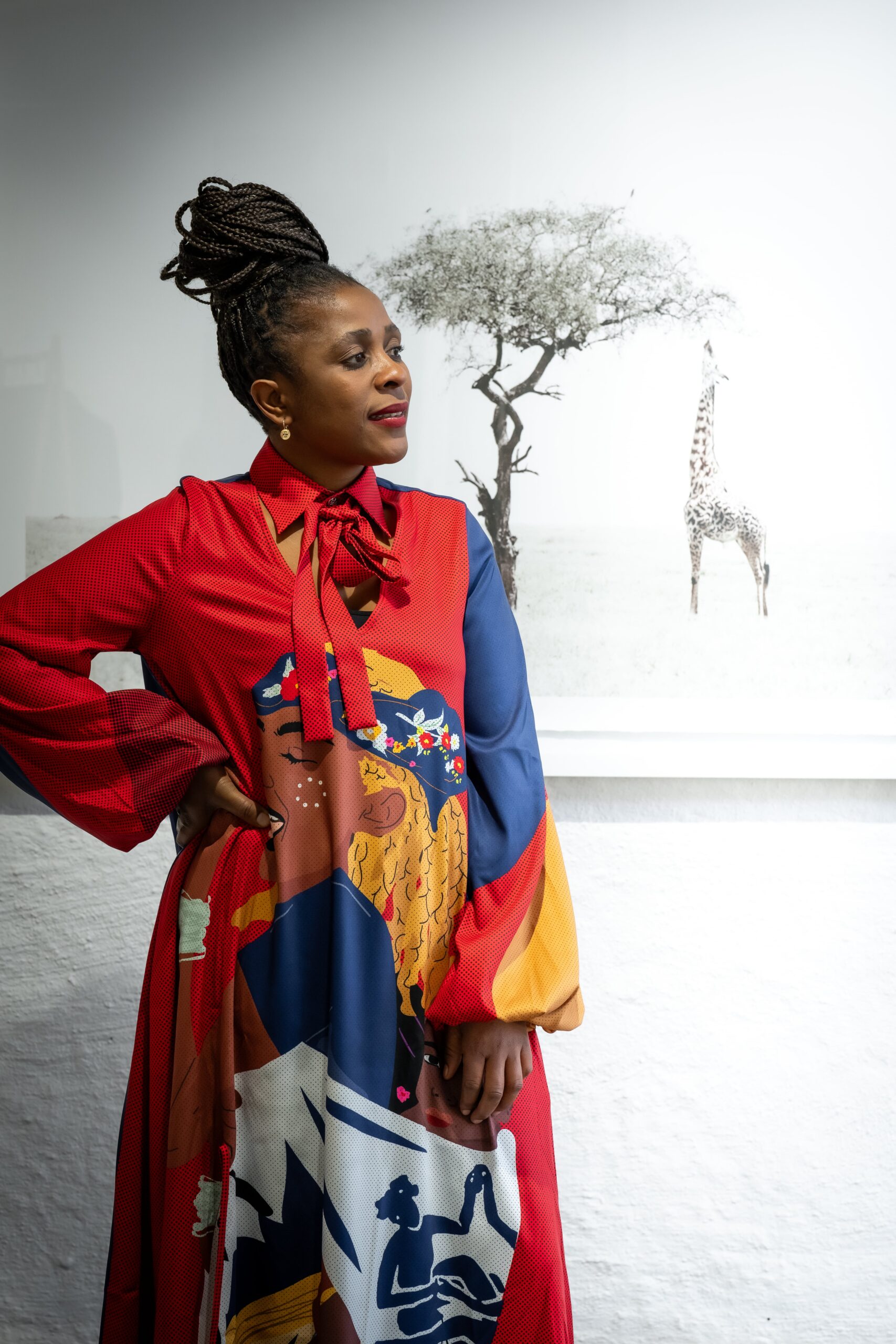 The Ardmore team hope that beyond the auction's ability to spread awareness about the causes Singita and its non-profit partners support, the pieces will highlight Africa's immense artistic talent.
A creative collaboration: Handcrafted African textiles at Singita Mara River Tented Camp
The design team have also always been heavily influenced by the creativity and beauty of the African continent. Singita Mara River Tented Camp's recent redesign signalled a bold new era for this unique tented camp in the Lamai triangle, Tanzania.
A major focus for this new concept was on celebrating Mara's context and location – both natural and cultural and to emphasise its sense of place. And so to bring this vision to life, the Singita design team enlisted African studios to create custom pieces.
One of the studios involved in this project was Coral Stephens Handweaving. Formed by Coral Stephens in the late 1940s in Swaziland, the studio still uses traditional techniques, and its fabrics are made by hand, the goal being to create special, durable, high-quality fabrics and carpets that will last and be loved for many decades.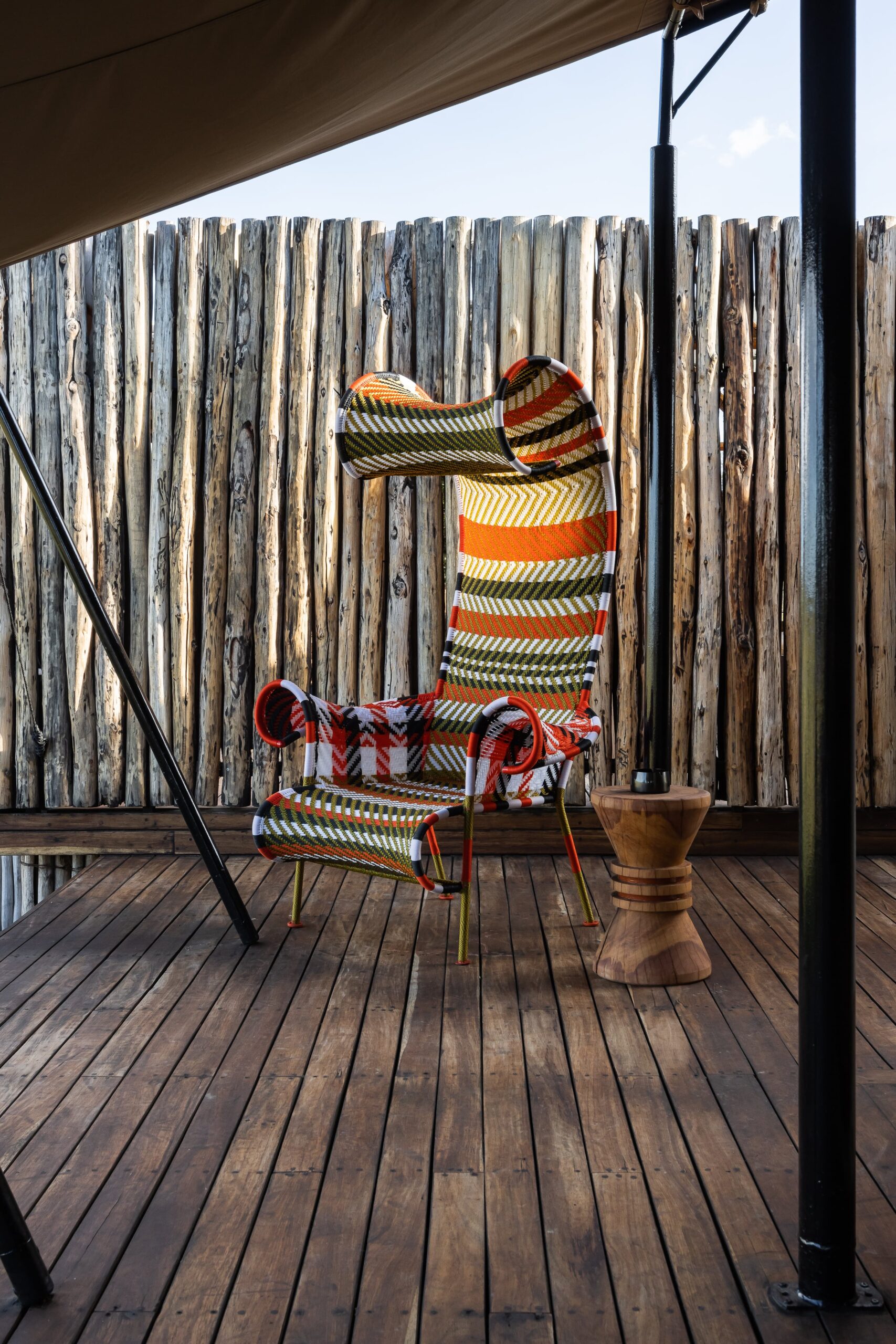 The studio has been working with Singita for many years. 'Singita has such a unique approach to lodge design – there's always a consideration of context. They realise that authenticity and naturalness are needed to truly "blend" into the bush. Their interiors are subtle and truly value local materials and craftspeople,' says Murrae Stephens, owner/manager at Coral Stephens Handweaving.
Singita designers shared a vision with Cora yet allowed free reign. They were given a colour palette but plenty of freedom to have fun and experiment for scatter cushions, throws and carpets.
The pieces themselves tell a story too – of quality, the depth of design to be found throughout Africa, and the level of skill available locally and regionally. Singita Mara River Tented Camp is filled with custom-made pieces made locally, or in Africa.  The design concept leans on local culture and is a characterful and contemporary take on Maasai geometrics, with spectacular, vibrant primary-coloured pieces from Arusha based Sidai Designs for example, displayed at Mara River Tented Camp's main camp, and providing a stellar exhibition of creative collaboration in play at Singita.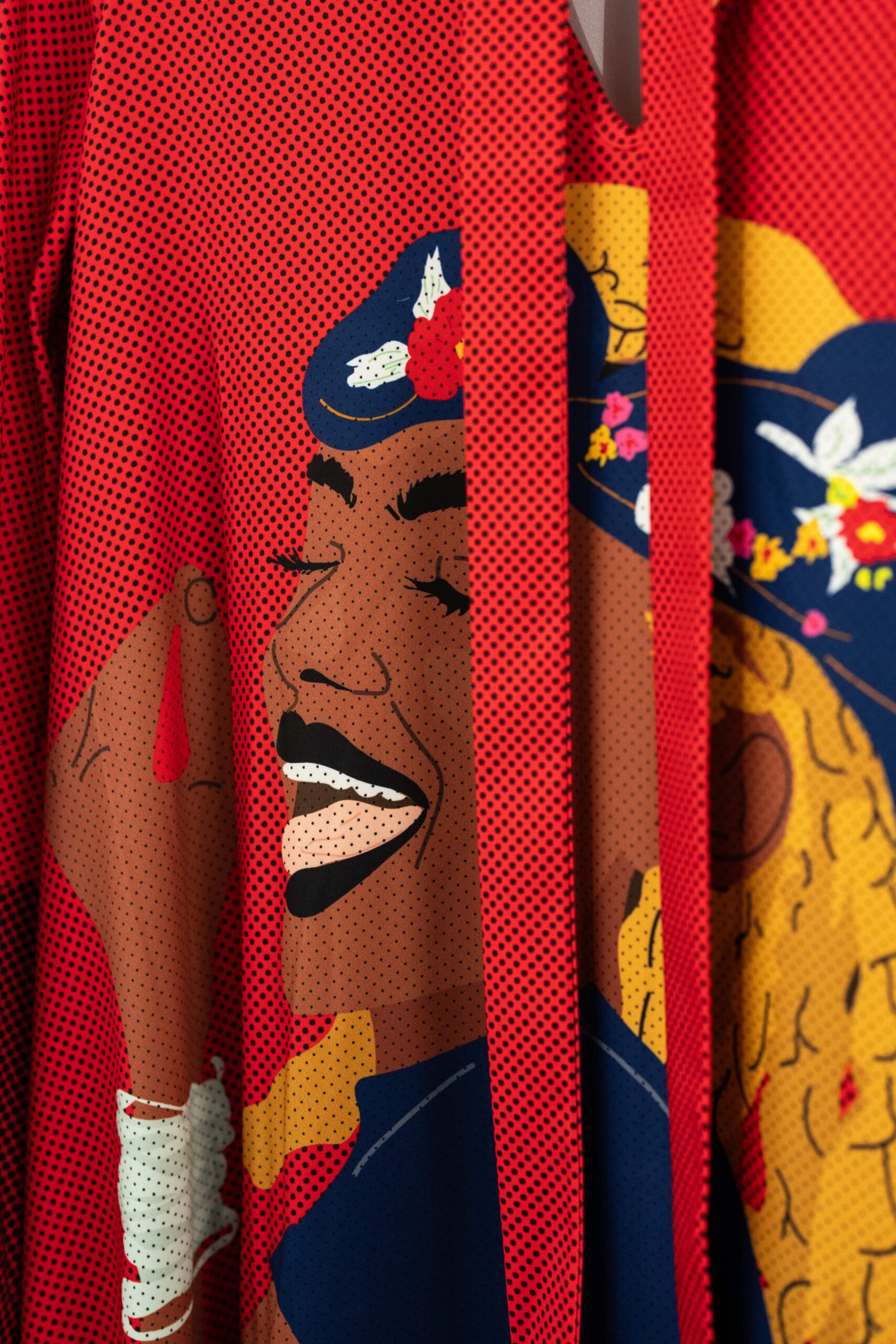 Thebe Magugu's Heritage Series at Singita Sabi Sand and Kruger Lodges
Most recently, Singita has collaborated with South African fashion designer, Thebe Magugu, to stock his limited "Heritage Series" at Singita lodges in Sabi Sand and Kruger.
Singita has a long legacy of celebrating contemporary design in Africa and draws on the continent's myriad cultures in many aspects of the guest experience. The new partnership with Thebe speaks to the brand's 100-year purpose of preserving the continent's cultural and natural heritage for future generations. This is expressed in the Thebe Magugu Heritage Series – a collaboration with Singita that celebrates the continent's culture through fashion.
The 'Heritage Series' is a collection of nine dresses depicting a mother and child from nine African cultures.
Magugu collaborated with a talented illustrator, Phathu Nembilwi to capture the essence of each tribe's traditional customs and the universal joy of maternal love. Each dress in this collection represents South Africa, Lesotho, Malawi and Swaziland's nine prominent tribes: VaTsonga, Ndebele, VhaVenda, Zulu, Basotho, BaPedi, Xhosa, Tswana and Swati
Thebe said, "Seeing the women in my family have to carry children on their back and supplies on their head always reminded me of Afro totem poles; a showcase of utter physical and symbolic strength, and I wanted to pay homage to this memory."
Collaboration for wellness and sensory immersion
The Singita team also takes the lead from Africa's traditional wisdom in its wholeness treatments and massages, incorporating local customs and ingredients (such as sadza in Zimbabwe); in wholesome regional dishes proudly displayed with names like Umngqusho (samp and beans), Beghrir (Semolina Honeycomb pancakes), Igwinya (vetkoek), Mtori Soup (green banana soup). At the exclusive-use villa, Castleton, for example, chefs make Marula jam and at Singita Pamushana, in Zimbabwe, they serve Baobab smoothies.
The celebration of Africa's pulse doesn't stop there. Singita has curated a "Made in Africa'' playlist on Spotify, which guests can listen to over and over, to relive the vivid memories of a time on safari, where hours were spent talking about the sunset, or a bird call or identifying an animal track in the sand. One's soul can rest and recharge in nature, tuning into the list downloadable from: https://open.spotify.com/playlist/5UYa3abIXytJjTbR03lpwN
To learn more about Singita's Boutique and Gallery, visit: https://singita.com/boutique-gallery/
To book your next luxury safari holiday at Singita, visit: https://singita.com/