With plenty to love about this stunning property, Singita Sweni Lodge is popular with a safari goer looking for an intimate, cocooning and personal experience. Its intimate size of only seven suites and its position – snugly tucked into the banks of the Sweni River – give it a private and peaceful atmosphere, perfect for a stay that offers respite from daily life.
Although guests to Singita Kruger National Park have the benefit of exclusive access to 33,000 acres of pristine wilderness, they needn't venture far from their suites to enjoy the intricate ecosystem of this rich and diverse landscape.  The lodge's proximity to the Sweni River means that during your stay, you're privy to the daily routines of birds, insects, reptile,s and mammal species who visit the river.
Designed to embrace nature and give guests an immersive experience, the suites at Sweni, while almost hidden, are walls of glass at the front, allowing immediate access to all of the sights, sounds, and smells of the bush. A spacious deck, and outdoor shower, and the signature Sweni sleep-out experience is perfect to experience absolute stillness and a profound sense of calm.
Architecture and interiors are informed and inspired by the landscape, and the design of Sweni Lodge serves to create a seamless flow between inside and out, and pays tribute to the rich palette of nature. 
In the main lodge, a firepit and the marble bar offer spaces to sit and soak in the ambient sounds of your surroundings, while enjoying your morning coffee or afternoon sundowner.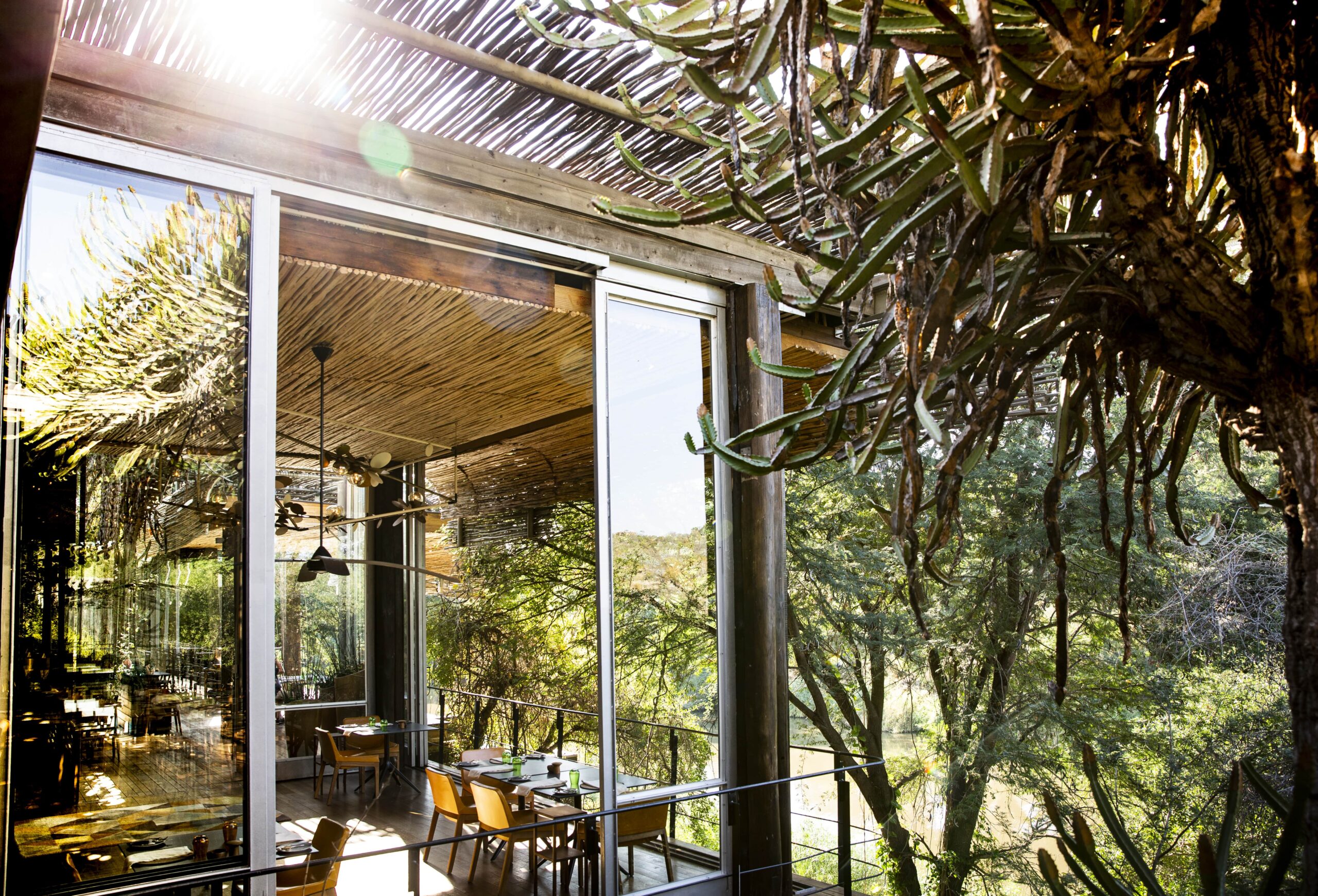 A Haven for Wildlife
A haven for both guests and wildlife, during your stay at Singita Sweni Lodge you are likely to experience the wealth of wildlife that this region is known for. This area is a global destination for seeing lions, elephants, rhinos, buffalo, and leopards) as well as a plethora of others – from hippos to cheetahs and rare antelope-like sable, along with a kaleidoscope of birdlife. The area is famous for its large lion pride.
Singita's expert Field Guides – passionate conservationists and nature lovers as well as skilled hosts – will ensure you leave with a wealth of knowledge about this beautiful area, as well as skilfully steer your experience through the spectrum of the bush's beauty.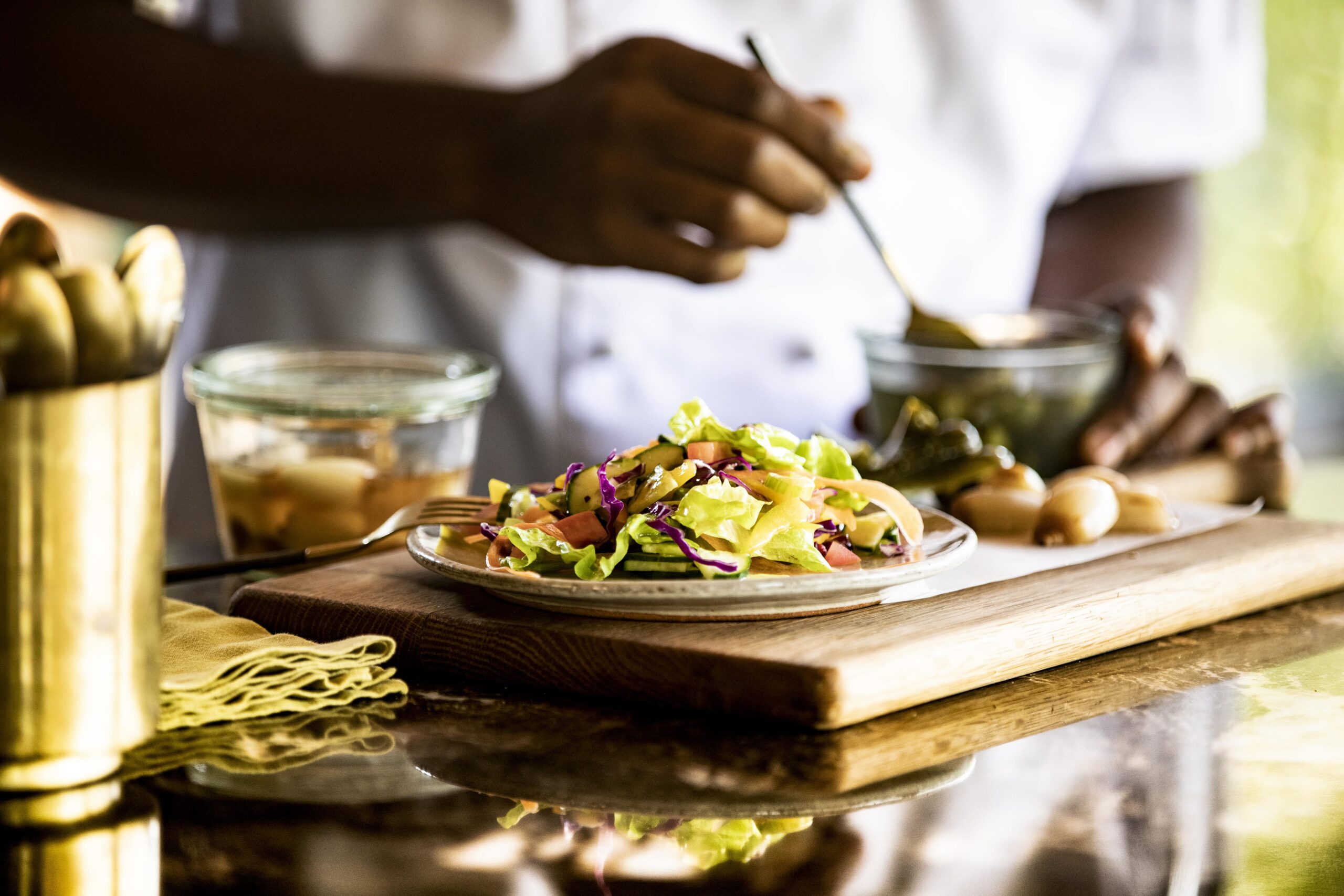 In step with nature – experience the wilderness on foot
Stepping out into the unspoilt wilderness is a visceral experience – a profound awakening of the senses. Twigs crunch underfoot, fresh air fills your lungs and the African sun warms your skin. Elephants trumpet in the distance and every sound seems amplified; with mud splashes and dust marking your shoes and clothing with the tell-tale signs of a morning well spent.
At Singita, guided bush walks are seamlessly personalised. Your adventure starts just before sunrise, and after a thorough safety briefing – steaming cup of coffee in hand. Whether it's the pursuit of birds, learning how to track big cats and mammals, or simply choosing to appreciate the breathtaking landscapes – every outing is tailored around the preferences of the group.
A walking safari welcomes entirely different encounters. It's a great way to appreciate smaller wildlife which cannot easily be seen from vehicles; you can reach exquisitely remote areas that aren't accessible when driving; it gives new meaning to being off the beaten track. Walking through the bush in complete silence has an almost sacred quality to it, and it heightens the senses in quiet meditation. With each step, you'll feel yourself being grounded again.
Catering exclusively for the interests and fitness levels of individual guests, every walk varies in distance and scenery, with expertly trained guides briefing guests on all the necessary hand signs and protocols to be observed for their safety – and to respect the area's precious wildlife and wilderness. Walks mostly happen in the mornings as afternoons are mostly too hot, and in general, the age requirement is 16 years or older. Easier nature walks are occasionally arranged for younger guests at the discretion of Field Guides.
With no barriers between you and your surroundings, each walk is also a return to your own natural state. This unfiltered freedom to connect with the earth in the simplest of ways ties in perfectly with Singita's emphasis on enduring wellness – and a guest experience that invites authentic wellbeing throughout.
Located in the southeastern reaches of South Africa's Kruger National Park – an iconic safari destination that spans four distinct ecological zones and is renowned for its rugged beauty – Singita's lodges in a private concession here within this iconic reserve are the quintessence of South African safari. Singita Lebombo & Sweni Lodges may be accessed by private air charter directly to the lodge or on the scheduled air services on Federal Air. Flights to the lodge can only be operated during daylight hours and restrictions do apply.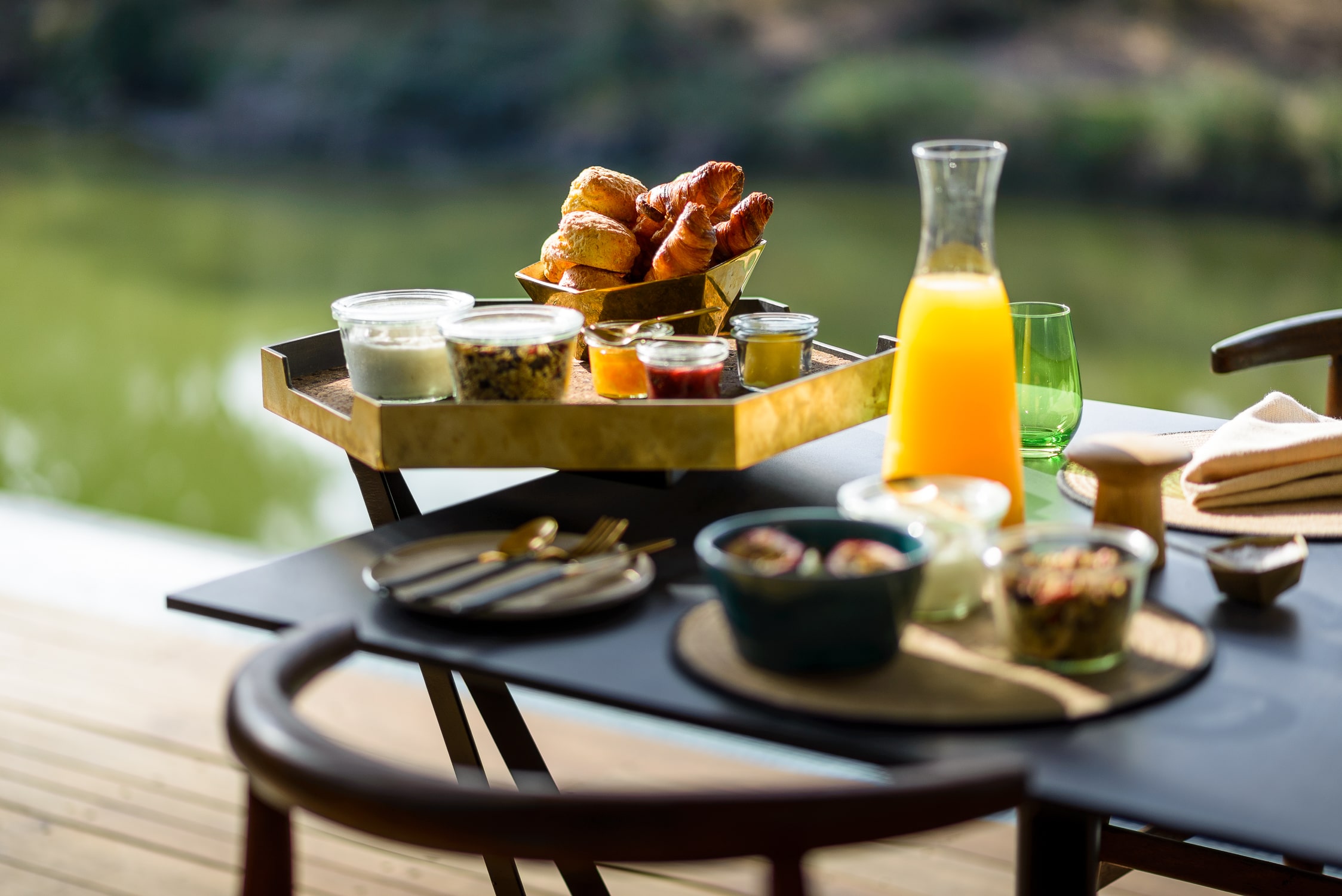 A JOURNEY TO WHOLENESS
A stay at Singita aims to reach much deeper than a fleeting treatment or the transient pleasure a short-lived trip can do. Rather, it creates lasting transformation and a sense of belonging that remains, through giving guests the space and freedom to craft a journey true to them.
The philosophy at Singita has always been holistically inspired, in that they believe that true wellness is on every level – physical, spiritual, and mental. Creating harmony and balance between all the aspects of their beings, to create overall well-being. Harmony with your surroundings – through a reverence for the environment and the relationships that have been nurtured with the communities who call them home – is part of considering the whole.
To book your stay at Singita Sweni, or at any of its remarkable properties within its portfolio, visit www.singita.com