Ambition, leadership, and promoting global destinations to the African diaspora
1. Stella Fubara-Obinwa. Give us 5 words you use to describe yourself?
Loyal, Objective, Driven, Happy, and Loving.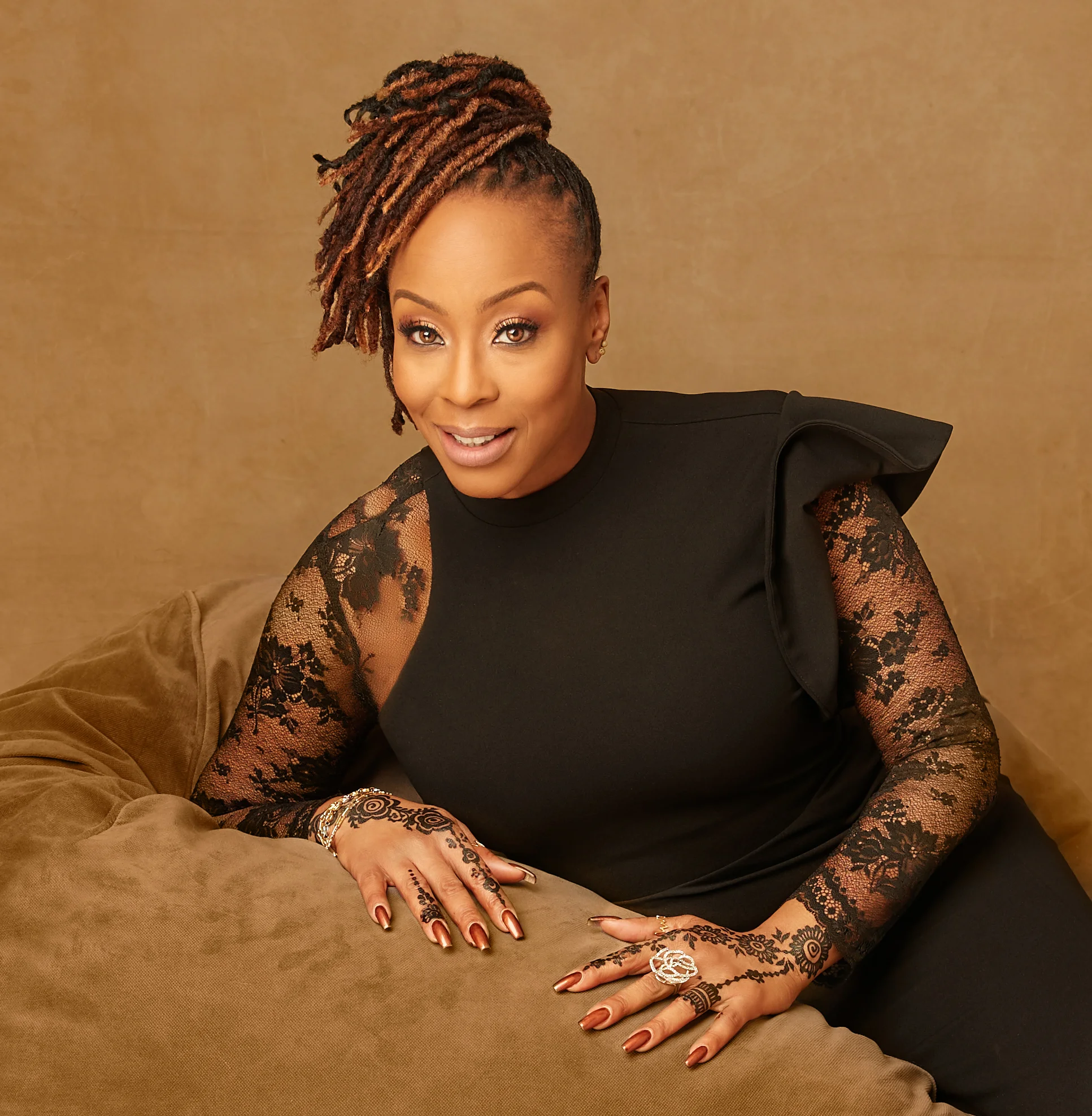 2. What were your earlier years like, growing up Nigerian?  
I was born in Columbus, Ohio to Alabo Prof. DMJ Fubara & Dr. Mrs Vinolia Fubara, but our family comes from Opobo Town, Rivers State, Nigeria. I am the second of 7 children, and the first daughter. I was chubby and always around food, and the family announcer of supper time (for which I am still mercilessly teased).  I had an extremely loving childhood.  I don't think a day went by with my parents not expressing love to us. Even when we got spanked (which was rare), a hug and a kiss followed right after the spanking. 
My father's hobby was photography, and he would take pictures of us at every opportunity, capturing all the family moments. My parents were very involved in our daily upbringing and Christian education. They facilitated all kinds of academic, cultural, musical, and gastronomy experiences for us. I recall only 1 spanking incident as a child – my older brother and I were both spanked for riding our bikes late into the evening, and we were hugged right afterwards!  
When I was 8yrs old, we moved to Enugu, Nigeria.  My father wanted us to know and understand where we come from, and who we are.  It was a little bit difficult for me at first because I couldn't understand any Nigerian language or the style of communication. I recall that mosquitoes tormented me, and left scars on my skin which further highlighted the fact that I was not "home grown". It took quite a while for the scars to fade.   
My American accent alienated me even further, and I was careful not to speak up too much in elementary school. Female classmates made fun of my accent, my dressing, and my skin…but even then, I maintained the happy spirit I am known for today.   My saving grace was that my older brother Michael and my younger sister Ayayi were very popular. They were star TV kids, so I latched on to their stardom and did everything they did! I was also an avid piano player and performed at a few concerts at the British Council in Enugu.   
We were close to our grandparents too.  My grandfather, Firi Shoo Peterside, adored us all, and spent a lot of time nurturing us. He is the reason I am a very good Opobo dancer. I did 2yrs of elementary school at Ekulu Primary School, and 5yrs of boarding school at the Federal Govt College Enugu and Federal Govt Girls College Abuloma. I loved my early years, and I'm blessed with wonderful parents who ensured we had every tool necessary to succeed.  
3. What dreams did you have growing up, that were to later guide your professional pursuits? 
I dreamt of becoming an air hostess or pilot. I thought air hostesses were so glamourous!  I also wanted to go to Aviation school!  My father said for me to get my degree first and then I could go learn how to fly. I think the real reason he averted me from that path was because I was a little wild by the time I finished high school, and he wanted me close to home.
My parents were big on education. My father is the first black man in the world to get a Ph.D in Geodesy. My mom has a Ph.D in Social Work……so the expectation was that all their kids would also complete university degrees. I started out pursuing an Electrical Engineering degree at Rivers State University of Science & Technology. By my third year, I was bored out of my mind. I hated it! I remember telling my parents that I could not continue with Engineering, and they looked at me as if I was an alien! A Nigerian child not wanting to complete university was unheard of back then. I moped around the house for weeks, avoiding any contact with my angry parents.
One day, my godfather, Dr. Eugene Ibe, came to visit and my parents shared their current frustration with him.  He said, "Why not try a career in the business world?". He advised me about degrees in Accounting, Marketing, Finance etc., and opened a door to a different university. And that was how I switched my educational degree and career. I went to Franklin University in Columbus, Ohio, and I have a B.Sc. in Business Management with a minor in Accounting, an MBA with International Finance/Marketing thesis, and a few professional certifications.
4. As an accomplished leader in business and finance management, your career spans more than 2 decades in executive management. Take us through what made you pivot into the tourism and destination marketing space?
After my first degree, I started as a Compensation & Pension Auditor with Nationwide Insurance. I obtained a lot of professional certifications in Project Management and auditing, and then took a job as a Project Controller with Deloitte & Touche.  Deloitte assigned me to projects all over the East coast, and finally a 6-month assignment with Walt Disney World in Florida which became permanent.  This was my first exposure to Tourism, Hospitality, and Entertainment.
I loved it. There is something quite rewarding about seeing happy faces every day. The excellence at Disney was unparalleled. People came to work every day to make a difference, and management made sure all "cast" (that's what all staff are called) were well taken care of. Disney is Tourism at its best. Families saved for years to visit the magic created by Disney. I'm proud of my tenure there.  I spent 5yrs at Disney before taking a Director Marketing Operations role with Wyndham Vacation Hotels & Resorts. 
That was another great experience with the largest hospitality organization in the world at that time.  This role had me travelling to Las Vegas, Puerto Rico, most of the Caribbean islands, and Southern USA.  Awesome work within the operational, sales and marketing structures of great resorts of Wyndham for 7yrs.  In 2013, I relocated back to Nigeria and took a role as the Chief Business & Product Development Officer for Wakanow.com (the largest Online Travel Agency in Africa).  A truly enlightening role that enabled me to channel my expertise in Marketing, Tourism products, and sales directly within the African ecosystem. I was there for about 20 months, and the job took me all over Africa, creating travel products and marketing strategies that appeal to Africans everywhere.  I moved to Dubai in 2015, as a Director International Operations Africa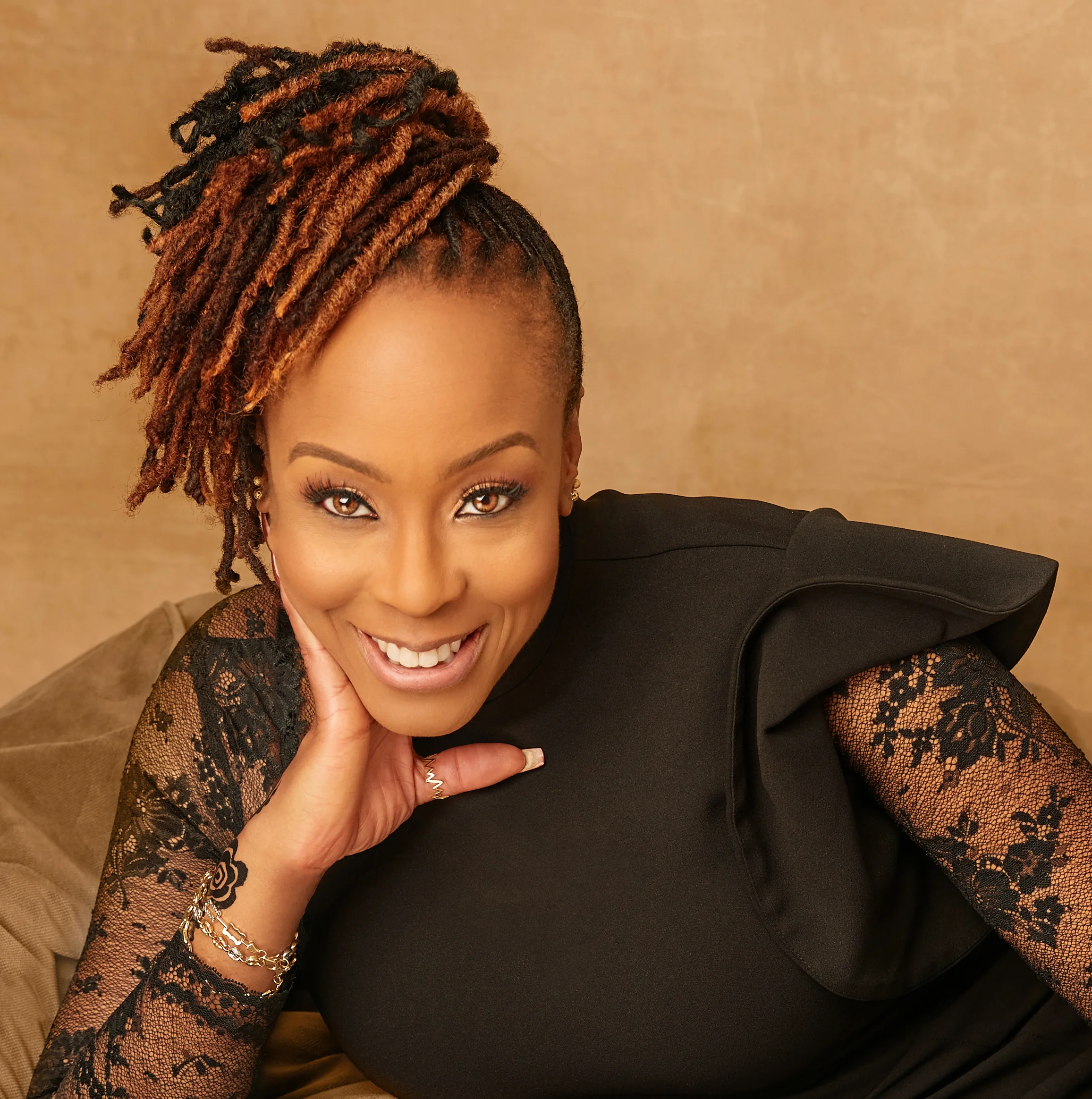 5. Your career has seen you accept high level roles in companies across the United States. Today you hold a leadership role promoting the Middle Eastern mecca that is Dubai as the Director of International Operations at the Dubai Department of Tourism & Commerce Marketing. What has the journey been like for you as you transitioned from the United States to the UAE?
My first visit to Dubai was in 2014.  I was totally surprised.  As well-travelled as I am, I was ignorant about the Middle East, and specifically Dubai. I envisioned deserts, heat, and restrictive clothing.  I was completely surprised at what I saw – a city so clean and beautiful with beautiful structures everywhere and efficiency in everything they do.  The transition was very smooth, and I've enjoyed every moment of living in Dubai. 
The safety in Dubai is unparalleled. The locals are friendly and hospitable. As a Dubai resident with a teenage daughter, I was concerned about how she will adapt.  She and my 3 older children love it here.  She made great friends, and they have gone off to university together.  Everything you need is easily accessible, and the home services and delivery could have you home for days without stepping out. This suits me perfectly because I can stay home 24/7 as long as I have music, books to read, or puzzles to solve. Most importantly, I've come to understand myself better.  I love what I do, and where I do it.  I'm a very loving and happy person, and the beauty of Dubai adds to my serenity.  I take a 5km walk almost every morning along the canal because it's peaceful and inspiring.
6. What has it meant to you be able to break the glass ceiling as an African woman living and working in the diaspora, and more especially, now being at the helm of promoting Dubai to the African market?.
It has been very rewarding.  If anyone had told me I would one day live and work in Dubai, it would have been hard to believe.  Every job/role I had before coming here prepared me for the job I now have; an opportunity to utilize my finance, auditing, entertainment, hospitality, and OTA experience in a way that benefits both Dubai and Africans everywhere in the world.
Not a day goes by that I do not get a request from youth to provide mentorship or guidance.  I speak at many conferences and seminars too (more of them across Zoom these days), and I get to share my experience in my career path, as well as lifestyle.
As an African woman, I've become an example to younger women, that you should have aspirations.  Being a wife, mother, single, married, black and so on, should not stop you from achieving. And you should do it with dignity. I'm real big on keeping it clean at all times; that is, no profanity, dress with class even in jeans, learn etiquette as you grow, treat others as you would like them to treat you….and always be kind.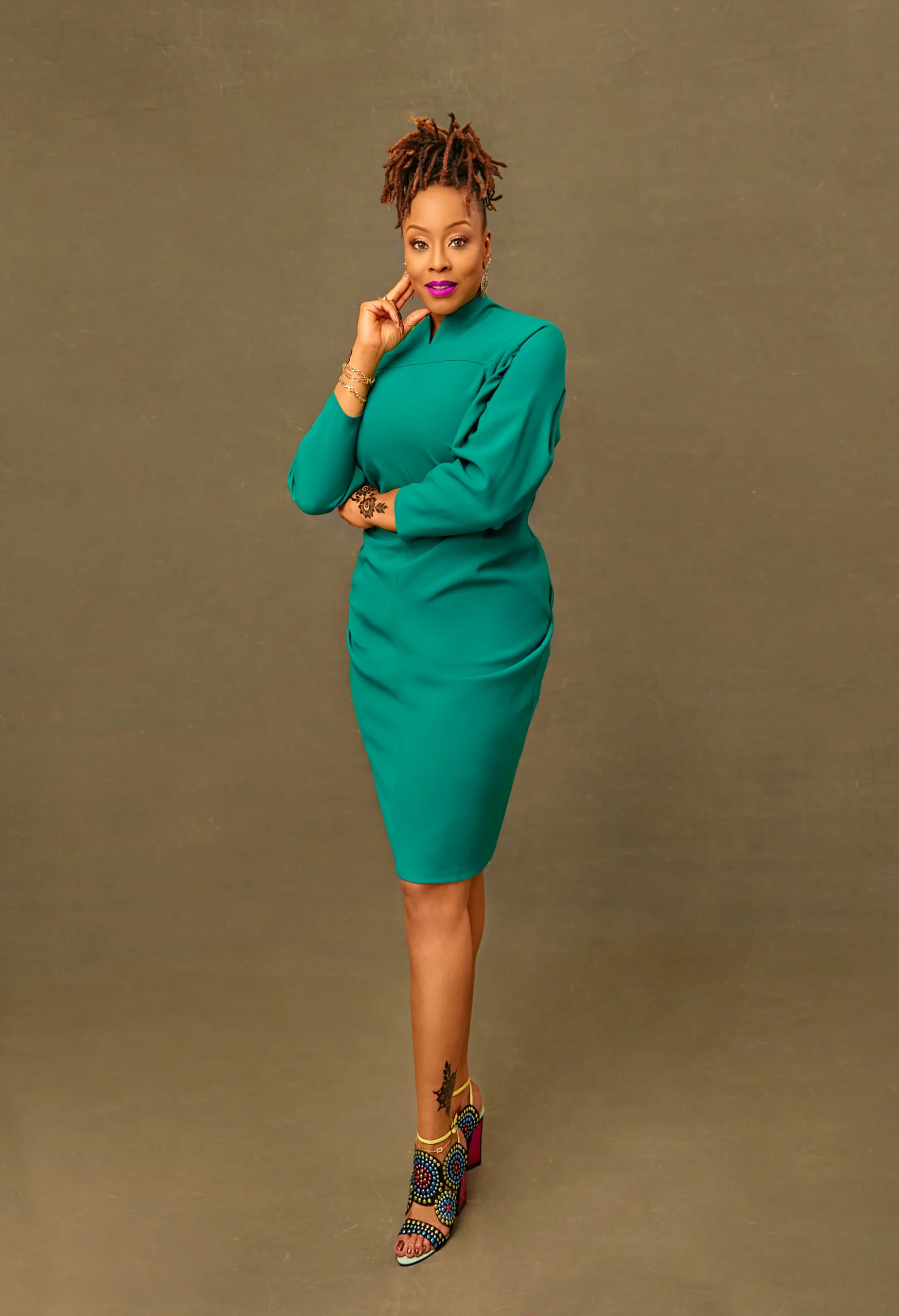 7. What advice do you have for women and young girls about navigating a career in a fast-paced industry such as yours? What have been your key takeaways working as an executive in the tourism arena?
Promoting tourism is all about understanding its components, building relationships, and understanding your target market.  You have to be innovative and flexible. Set targets and keep learning daily. Starting from the operations of the different components is very helpful and gives you credibility when dealing with the industry.  What are these components? Airlines, hotels, traditional travel agencies, OTA's, transportation, package creation, attractions etc.  The more you know about these components, the better you can determine what products or activities will attract your audience.  And most importantly, define who your audience is.  Define your audience by geography, culture, race, income, content, and status (single, married, family etc.). Expect frequent shifts in who your audience is. That will enable you to direct your marketing and how best to reach them.  Tourism is about the product, marketing, customer service, and revenue
8. Lets get to know a little about Stella outside the office? Name your top favourite spots to frequent since your move to Dubai? 
 a. Global Village – opens for 6 months each year, and is always a delight for all ages.  The village is torn down and rebuilt with a different theme each year, so it is always a different experience.
 b. Kiza – The best Pan African restaurant/lounge in Dubai. Experience the food and music from all over Africa in an urban, lively ambiance.
 c. IMG World of Adventure – The world's largest indoor Theme Park.  Good for children and adults, and awesome dining experiences.
 d. Dubai Outlet Mall – Get all sorts of merchandise at discount prices. I actually do not like shopping, but the thought of getting a deal on designer items is worth the visit.
e. Dubai Glow Garden – Visit here to see astounding garden structures created and lit up in magnificence. It's perfect for adults and children. I always have a wonderful time here, and feel compelled to watch every Jurassic park movie right after my visit!
 9. Having lived outside Africa for a significant part of your life, what keeps you rooted in your Pan-AfricaWhat would you like the African wanderlust, adventurer or business traveller to know about what Dubai has to offer? In summary, from your experience as an expat living and working in Dubai – why Dubai? nism?
You can have any type of life you choose in Dubai – quiet or adventurous, city or suburb, blue collar or executive……It doesn't matter. If you are single, you will make friends. If you're a family, there is so much to do. I've been here almost 6yrs, and I still find something new on a weekly basis!  My parents visit annually and enjoy it just as much as I do! 
The visa (entry permit) is the easiest in the world if you need one. Submit your passport data page and a passport photo, and you usually get a visa in 3-5 business days with no in-person embassy visit required.  
Contrary to public opinion, life here is not restrictive at all. Foreigners and tourists dress the same as they would back home.  Abide by the laws which are in place to ensure your safety, and respect the religion. This is the same you would do if you visited a friend's house!
Dubai has over 12,000 restaurants and food outlets, so you can find any cuisine you fancy.  And I must mention the Desert Safari's for which Dubai is very famous. I recently discovered Hatta, a beautiful mountain location about an hour outside Dubai city.  I stayed at a beautiful, chalet-style resort, kayaked, climbed, and did some archery.  I even went Skydiving for the first time!  I'll close by saying, come and see Dubai for yourself!