Since his early childhood, Beks Ndlovu wanted to explore and share the authentic African wildlife experience with people worldwide. This premise sparked his talent for narrating Africa's wonders and encouraged him to pursue his dream of becoming a safari guide.c.
In 2006, Beks acquired a private concession in the Hwange National Park in Zimbabwe where he opened African Bush Camp's (ABC) first base, Somalisa. Set under dappled shade, and before gorgeous views of the park's golden savannah plains, the camp set the standard for every ABC camp to follow; elegant styling, reclaimed wood and organic features, solar power, eco-friendly building techniques, a garden for fresh produce, and a remote setting right in the bush.
From sipping sundowners while listening to the distant roar of lions, to close encounters with elephants at the 'elephant pool' edging an expansive deck, Beks, and his team set out to immerse guests in Africa their guides knew like the palm of their hands. The philosophy is that the most magical experiences happen when you least expect them to, spontaneous moments and getaways and ensuring that nothing in the planning is rigid or overly planned.
Due to its popularity among international guests, Somalisa expanded with two camps: Somalisa Expeditions and Acacia.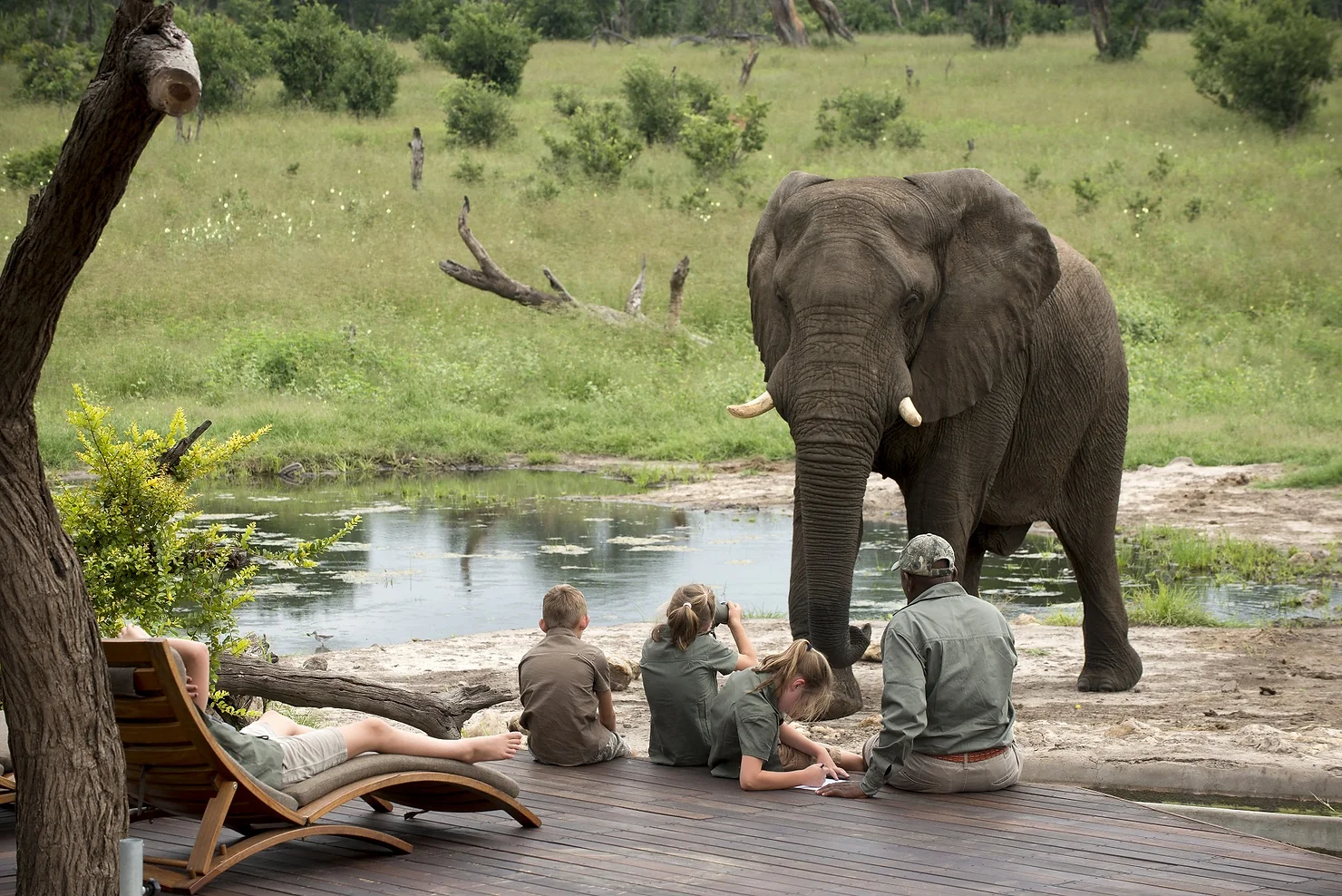 Somalisa Acacia
Trees represent rooting and connection, which is one of the reasons why ABC's family-friendly camps are named after a favorite African tree. The Acacia tree is a valued symbol of Africa. Its silhouette in front of the sunset's vivid orange and pink hues harmonizes with the tranquil sounds of the hornbill in the distance, creating truly serene moments to share with loved ones.
Acacia trees fill the area, creating a dappled stream of light over the deck which shapes an ambiance of tranquility and security. The splash pool at Somalisa Acacia borders the wild elephant waterholes and is frequented by these peaceful, powerful animals. By being in the presence of these profound and wise creatures you are humbled and exhilarated all at once. The fundamental focus at Somalisa Acacia is creating memories for families to keep forever, with activities such as guided walks with child specialist guides who enlighten and delight guests with their passion and knowledge.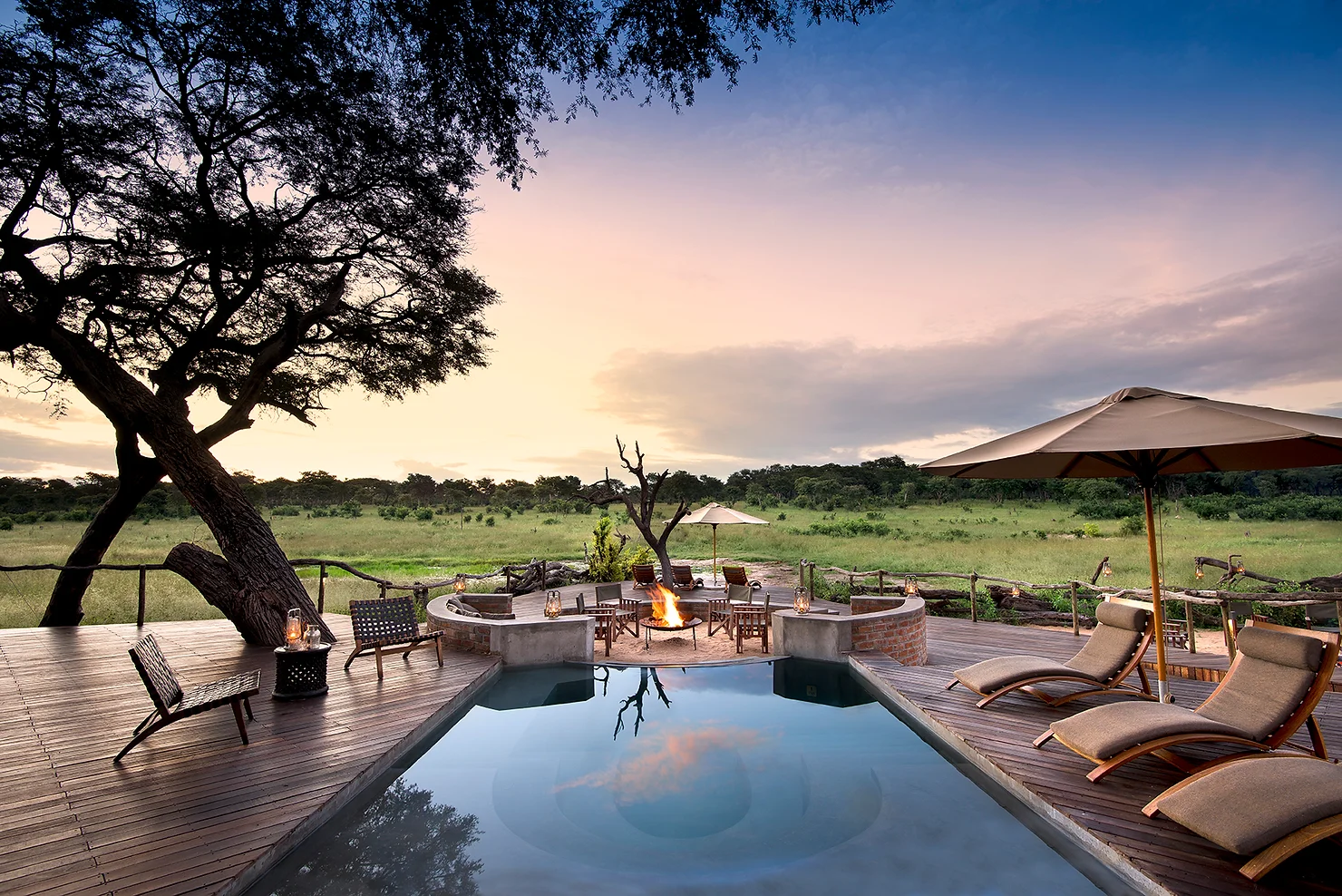 Synchronization of the wilderness and innovative design is what you can expect at Somalisa Acacia. The camp consists of two family tents with interleading and two standard units. The central area enjoys its private views of a small waterhole, frequented by large herds of big game, which is the perfect place to enjoy valuable family time. A small splash pool allows you to cool off during the heat of the day. Burlap textile is dramatically draped over the bed, offering guests an idyllic setting to sleep in the African bush. From brick face to natural wood to copper, the fusion of textures brings an organic atmosphere to this incredible family camp.
Senses are awakened on game drives, bush walks, bird-watching excursions, and cultural visits. ABC professional guides transform an experience from passive viewing of sightings to a passionate demonstration of beauty and wonder. Their wisdom about the African wilderness will fascinate and amaze you.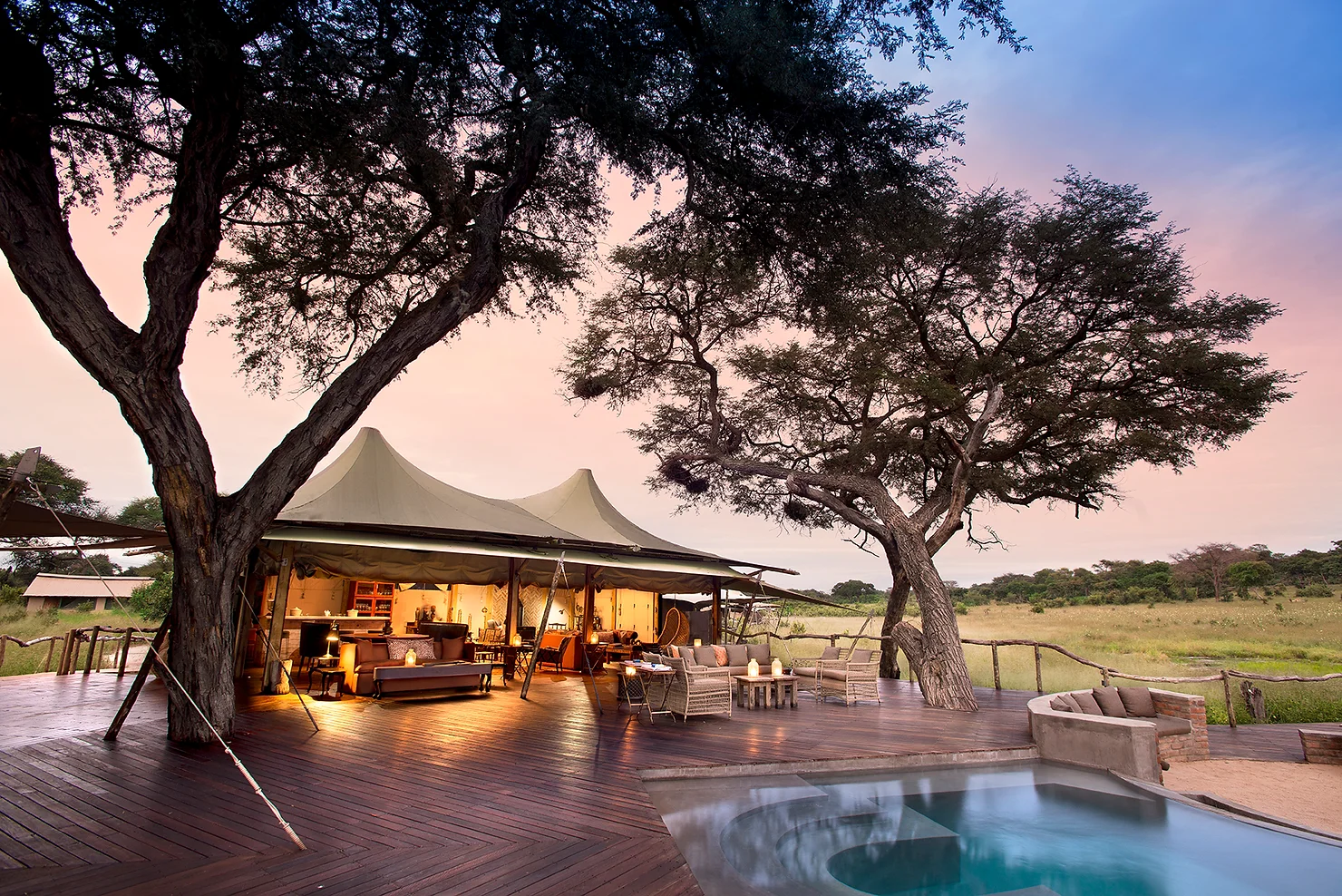 Somalisa Expeditions
Capturing a mobile camp's ambiance, but with all the trimmings, Somalisa Expeditions offers authenticity and comfort. They are slightly more grounded with common areas on the land, giving you a closer connection to the real wilderness experience, without sacrificing any luxury. The design of the camp grants you the space to explore Africa as it should be.