Guided city tours are famed favourites for travelers looking to get a crash course on a destination's top landmark spots to see. If you have visited Cape Town, you would have had the pitch to get on the double-decker bus that will have you traverse across this stunning city for a few hours. But did you know that there is one cooler way you can navigate Mother City, tacking on a little spirited adventure as you absorb the breathtaking views of the City of Cape Town from numerous vantage points?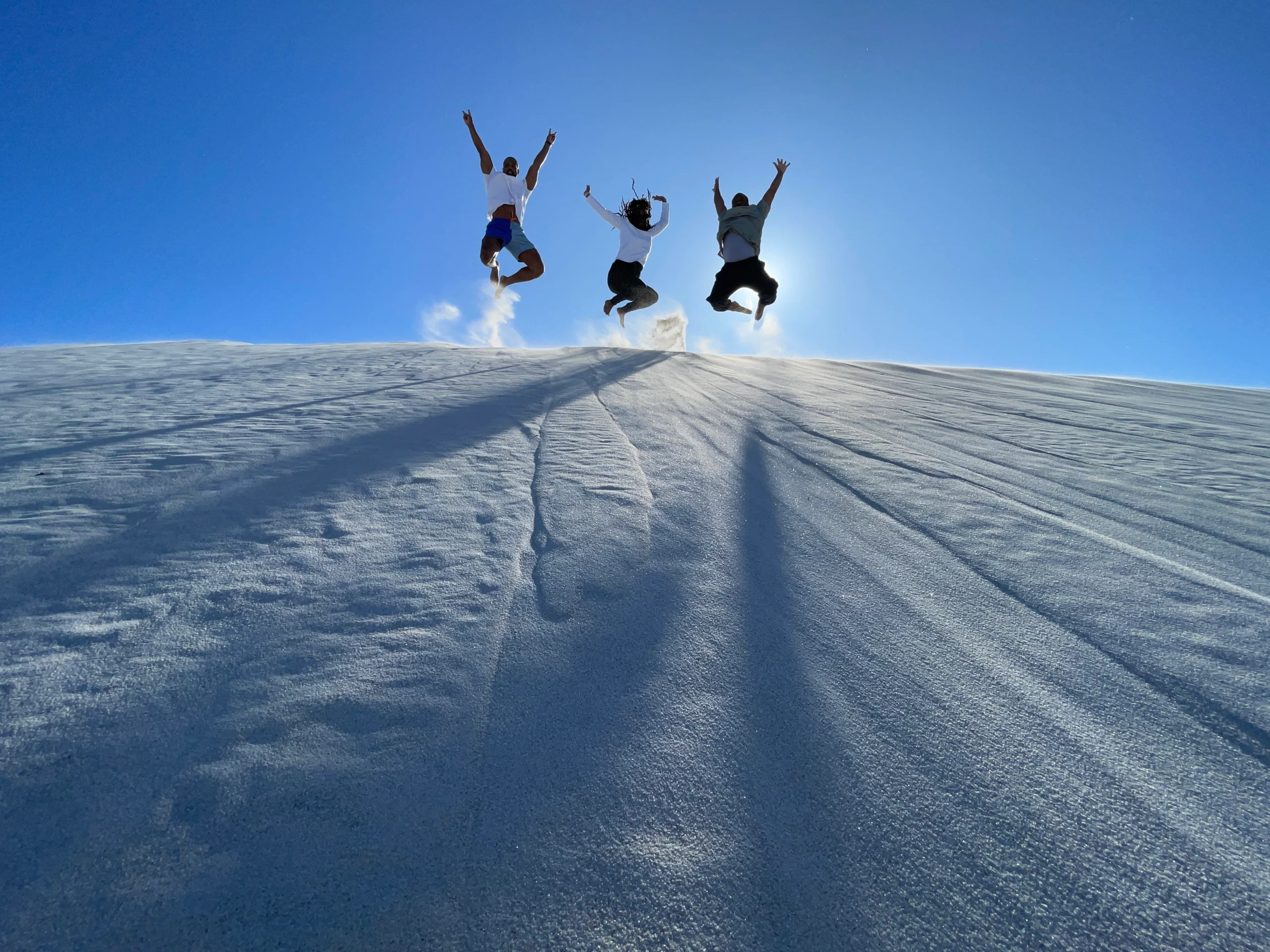 Offering a wide range of tours tailored to suit varied preferences, guests can experience the exhilaration of discovering Cape Town and its surrounding areas in a non-conventional way, and in the comfort of the rugged open-top Jeep Wranglers. Highly recommended is the Peninsula & Wine Experience that takes you from your pick-up location, through a scenic route over the rolling ascents and descents of Cape Town City's roads towards Camps Bay, onto Chapman's peak, and rounding off with wine farm tour. Because one must always have reasons to try out something new in a more enjoyable manner, here are ours for encouraging you to whizz through the Mother City with Jeep Tours Cape Town:
1. Female-owned, female-led rugged fun! Jeep Tours Cape Town is a female-owned adventure tourism company that provides chauffeured driven tours of the city and its environs in specially designed Jeep Wrangler vehicles. It's particularly show-stopping to arrive at any pit stop as part of a convoy of Jeeps, with "boss babes" at the steering wheel, so don't be surprised when a host of strangers start gathering around and asking for photos! Trust us. That will happen!
2. Incredible lookout spots form part of your itinerary. What makes the Peninsula & Wine experience super cool is that part of your trip comes with venturing to some amazing lookout spots and bespoke experiences on secluded off-road trails. You will enjoy the winding roads through the city's trendy and upscale neighborhoods, heading up towards the landmark and out towards the wine farms. Spectacular views of the hilly terrains, vineyards, and nearby beaches await, and if you are as fortunate to experience the good side of Cape Town's unpredictable weather, you will love this dreamy cruise with the crisp breeze blowing against your face, under the striking blue skies.
3. Wine tasting in the vineyards makes for an absolute win. What is a trip to Cape Town without a wine experience anywhere? Experience the rustic beauty of Southern Africa's most visited city while exploring fine wines from different estates. Guests are also afforded insight into winemaking, as their "Open Air" Jeep navigates through vineyards and farm backroads, leading them to some of the Cape's most phenomenal, often family-owned and operated wineries. This experience is soul food for wine lovers and those with an affinity for the outdoors, as they unearth the smells of wine farm flora from the seat of your Jeep, ahead of enjoying a meal at any of the featured vineyards.
4. Tours can be intimate or part of a wider group of more than 100 guests! Imagine being in a convoy of Jeeps ferrying up to 110 guests on the same tour! The Jeep Tours team is committed to providing a safe and enjoyable experience for their customers, and the company takes care to ensure that their tours are environmentally responsible and sustainable. Offering customized tours for private groups or individuals, the tours accommodate group sizes from intimate drives with two guests up to bigger numbers of more than 110 guests on the same tour. Custom group tours come with added options like Coffee Experiences and Craft Gin Tasting, an absolute treat for groups looking to take on a creative experience to bond or team building.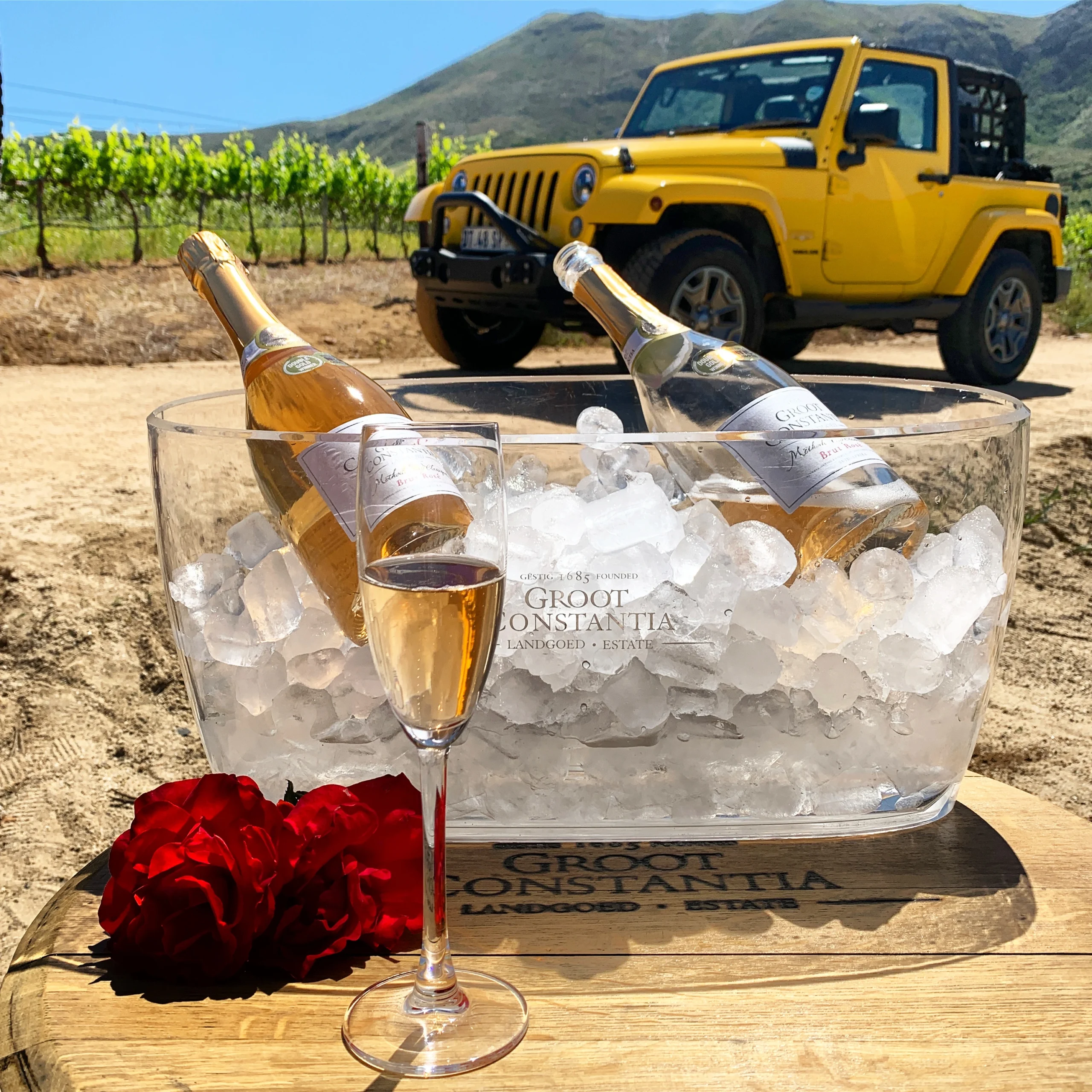 5. You can do more than Peninsula & Wine touring. Since being established at the beginning of 2018, the company has built a positive reputation over time by consistently delivering quality tours for their customers. Going with Jeep Tours Cape Town means you have a myriad of options in what you can experience as you explore Cape Town. If it's a kick of adrenaline you are after, why not try the Dune Jeep Tour, where you will spend the day zipping along dunes in a vast area just outside Atlantis, a 40-minute drive from Cape Town Central. Here guests can enjoy picnicking, sandboarding, and quad biking during your day trip with the option for a desert camp experience should the desire to stay out longer emerge.
Beyond wine farm touring and making your way to Atlantis' dunes, Jeep Tours Cape Town avails unique opportunities to visit Cape Town's natural, cultural, and historical hotspots, learning about this pristine city and the people that call it home.
The Mother City is a city of distinction and a world-class hub for hospitality, culinary exploration, and adventure, making it the perfect destination for an unforgettable trip. Getting around is simple and inspiring, but doing so under the care of a reputable tour operator will guarantee you an experience you'll relish for seasons to come. Ready to explore Cape Town? Who needs a tour bus when you can see so much more in swanky, brightly colours Jeep Wranglers?
To book your Jeep Tour, visit https://jeeptours.capetown/