10 reasons why you must experience this land sensory experiences and outdoor adventures
If you have a love for desert adventures, sunsets that are royally Instagramable, and a long list of hidden gems found within the confines of one nation's borders – then Morocco is the destination for you. Known as the Kingdom of Marrakesh and coined the Maghreb by the Arab world, Morocco is home to the orange sands of the Sahara Deserts, mixed cultural influences from the Arabs, Berbers, and remnants of the Spanish and Portuguese colonial eras, delectable cuisine and architecture to rival any cities that take you on a visual journey back into seasons past.
Morocco is a beautiful destination in the northwest part of Africa, and home to some famous tourist spots such as the capital of Marrakesh and the largest city in Morocco, Casablanca. Perfect for tourists seeking to immerse themselves in an exciting cultural experience while enjoying the warm desert sun, rich heritage, fantastic beaches, and more; there are countless reasons why you should add Morocco to your bucket list for the northwest tip of Africa. Here are our picks: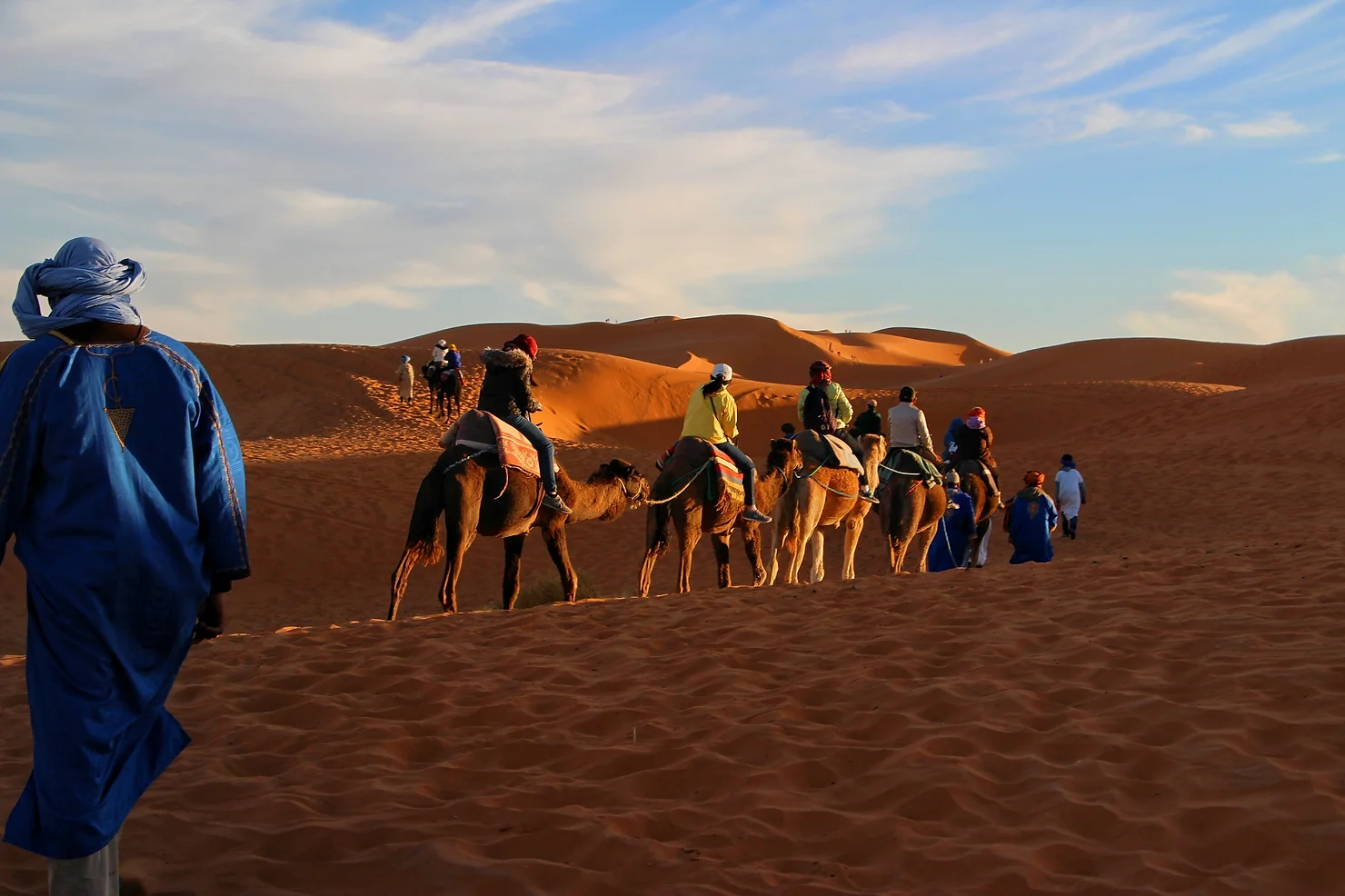 1. Connect with the warmth of local Arab and Berber people
Morocco has a welcoming country, with a people that pride themselves in their hospitable and tolerant practices. The locals are really friendly and perhaps this can be credited to the interactions with diverse nationalities that choose Morocco as their destination of choose for a North African excursion. Given that Morocco was once a French and Spanish colony of sorts after several treaties, you shouldn't be surprised to hear people speaking Berber, Arabic, French, and even Spanish in some parts. English is spoken by many as well, so you won't experience much of a challenge finding your way around.
2. Choose from four imperial cities for a lesson in history
Looking for a lesson in history and longstanding heritage? Well, Morocco awards you four imperial cities to choose from, beginning with Rabat which is the current administrative capital and arguably one of the more modern cities within the coastal nation. Rabat will give you plenty of picturesque yet historical attractions to check out such as the old media and the Hassan Tower.
Marrakesh, commonly referred to as the Red City, is well-renowned for its ancient Badi and Bahia Palaces, the imposing Koutoubia Mosque, and the Djemaa el-Fna and Saadian Tombs which house many stories of centuries past. Fes and Meknes round up the four cities you can venture into should the hustle and bustle of Moroccan city life be the experience you are looking for.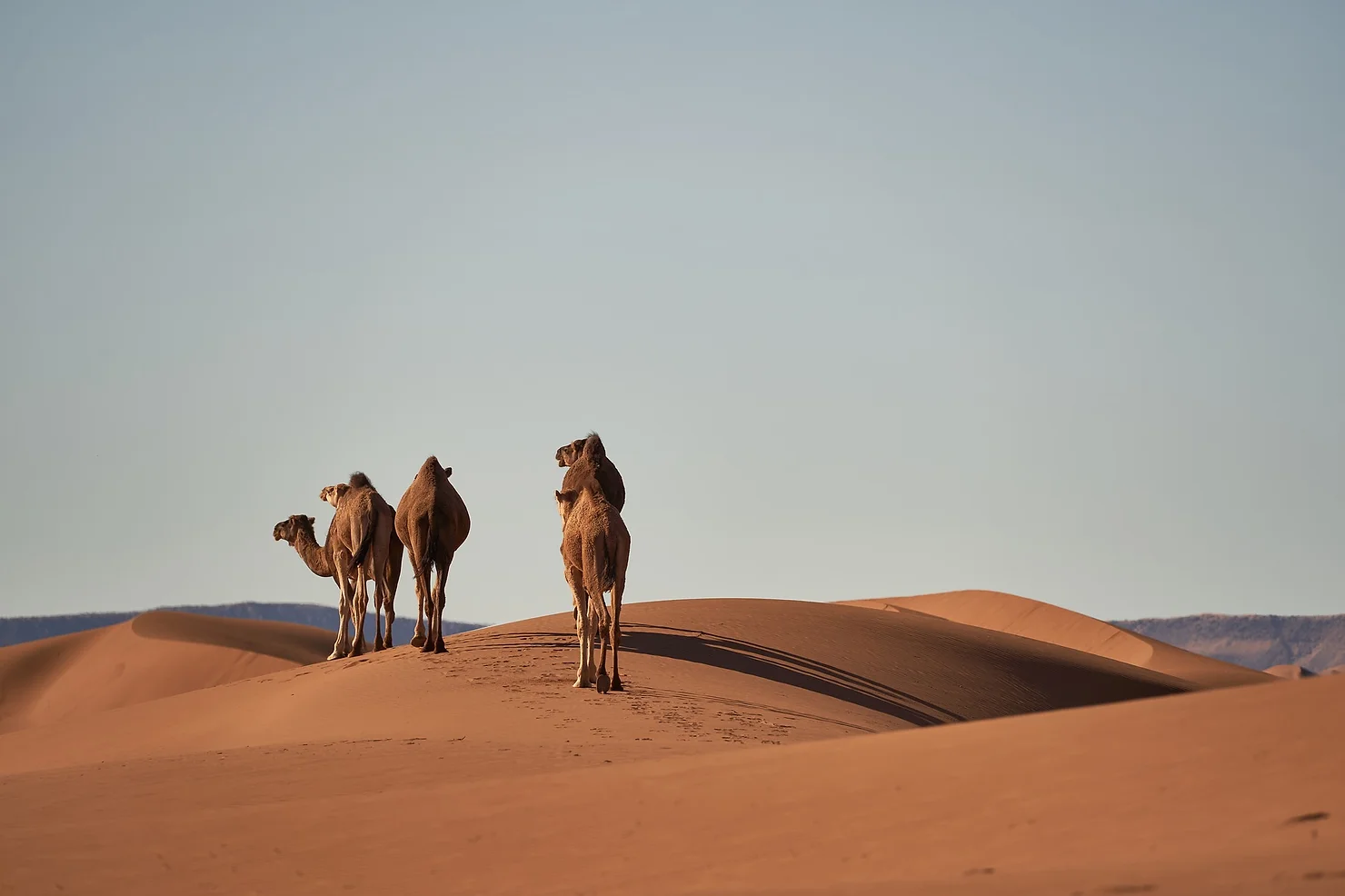 3. A getaway to the Sahara Desert
Morocco claims the Western Sahara territory, a vast desert area offering desert tours with activities such as camel rides, doom buggy rides, and sandboarding. Also, while it is a long trip from Marrakesh, it's well worth it, as you will experience breathtaking views along the way. Drive through the Atlas Mountains and if you are lucky, you may encounter nomad tribes making a trek across the warm dunes! Looking for a distinctively Moroccan experience to usher you into colorful moments with sumptuous cuisine and vibrant traditional music to get you dancing the night away under the desert skies? The desert camps have got you covered!
4. Discover the Atlas Mountains
Stretching across Morocco, Algeria, and Tunisia, the Atlas Mountains are a great escape from the hustle and bustle of the city, offering adventurers mountain hiking, nature walking, and even snow skiing and snowboarding during the winter. On a nature walk, you may be so fortunate to spot some wild deer, hogs, and various bird species along the way. A hidden gem nestled within the Atlas Mountains is the magnificent Ouzoud Falls (Cascades d'Ozoud) which is the highest natural waterfall in Northern Africa, at 110 meters high and one of Morocco's most spectacular nature spots. Get up close to the falls and through the cascades with canoe boats available for tourists. Relax and refresh at one of the few food spots in the mountain and indulge in tasty Moroccan dishes and refreshing drinks to match.
5. Stay at a Riad
A riad is a guest house-style accommodation or restored traditional mansion that offers a garden or courtyard associated with a historical house or palace architecture. Riads are Traditional, old-style, luxurious, tastefully decorated rooms with strong Moroccan influence. Some riads have rooftop seating, allowing guests to enjoy a meal with a view. Although you may find luxury brand accommodations all over Morocco, staying at a riad will give you the authentic experience you may have come so far to find.
6. Capture your own shot of the Santorini of Africa
You've seen the pictures of this little town with walls painted blue that's reminiscent of Santorini. Chefchaouen, also called Chaouen, is that picturesque little town set on the backdrop of Morocco's Rif Mountains with an intriguing story behind why its walls are various hues of blue. Some say the walls of the building were painted blue as an ode to Jewish customs and culture who believe that as blue is the color of the sky, it also brings one closer to or reminds them of heaven and God. Others believe the blues keep mosquitos away while others also maintain that blue keeps building temperatures blue. There's no better way to find out the real truths behind Morocco's "Blue City", "Morocco's blue pearl" or the "Santorini of Africa" as Chefchaouen is often nicknamed.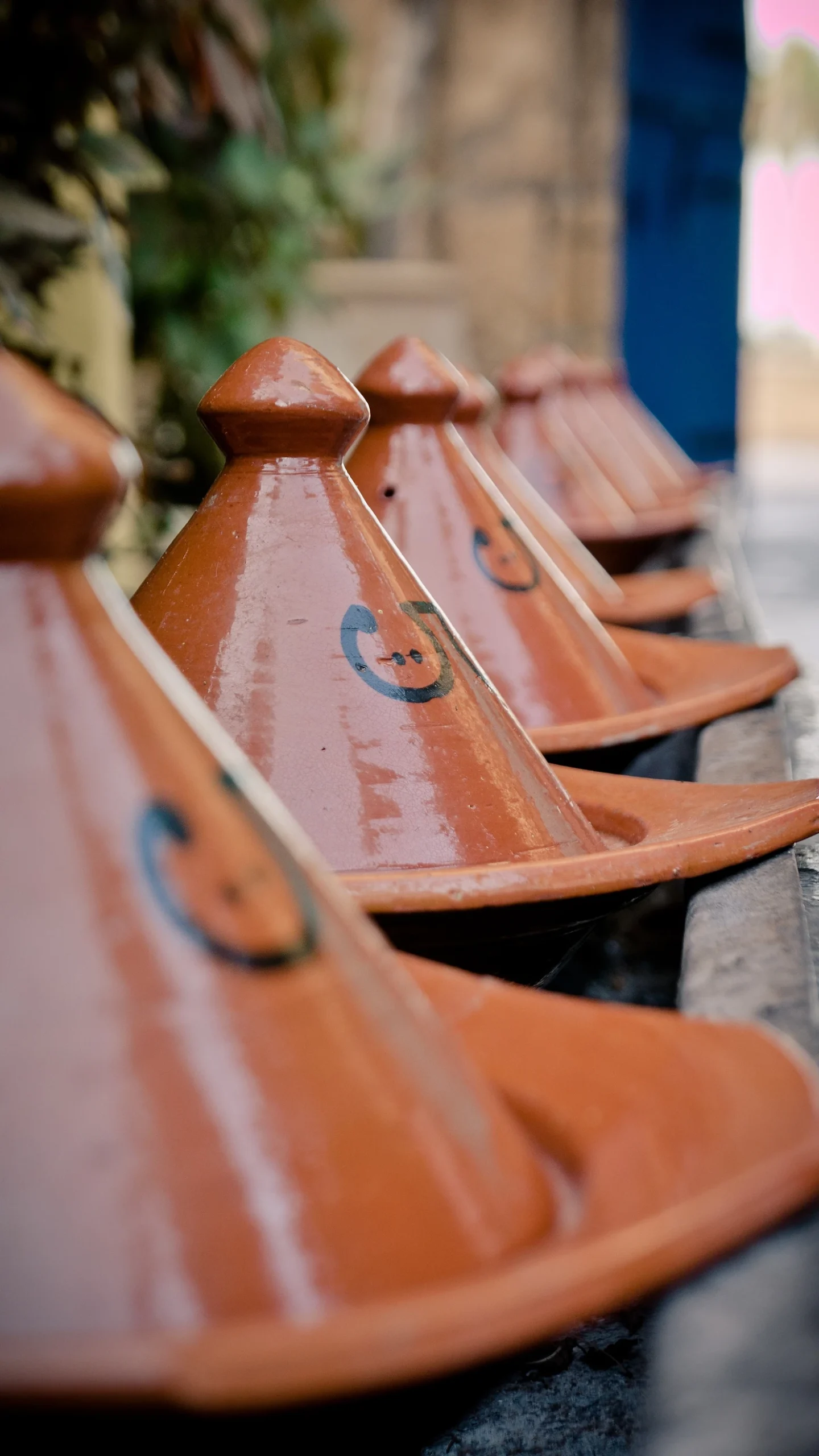 7. What's a trip to Morocco without tasting tagine?
If you are going to get the full Moroccan culinary experience, then couscous, tagine, Pastilla, bissara, harira, and brochettes, and many others, will give you plenty to tantalize your tastebuds. A variety of bread and pastries are always a hit too, and meat is stable on just about every dish, with tagine making the list of servings a standard. Named after the stunning ceramic or clay dome-shaped pots from which the meal is served, tagine is an important part of Moroccan cuisine and has been part of the culture for hundreds of years. Flavoursome and stew-like, tagine can comprise of slow cooked chicken, beef, lamb, or vegetables, cooked with spices such as turmeric, cinnamon, saffron, and cumin, and hints of fruit like apricots and dates, which are common ingredients in Moroccan cuisine. Indulging in Moroccan cuisine is an unmissable experience, soaking up a unique blend of spices and textures to excite your palate.
8. Explore the Medina of Marrakesh or souks dotted across the country
Marrakech is one of Africa's favorite destinations for market shopping. Built along trading routes, Marrakech was a frequent spot for traders to buy and sell their goods and today, cities are no different. Lined with markets forming the maze-like medina, one can lose themselves in all the craziness and excitement of the smell of spices and oils that greet you as you enter the market! The rest of the country hosts plenty of souks too! From textiles, leather goods, lanterns, carpets, and more, there are so many handcrafted items to choose from and of course, you always have an opportunity to haggle with the sellers. Who doesn't want to strike a bargain on some great souvenirs?
9. Catch a glimpse of Morocco's tanning industry in Fes
Chouara Tannery is located in the city of Fez and still holds its position as the largest and oldest of the three tanneries in the city. Morocco's tanning industry hasn't changed much since it first began centuries ago and so this in itself is quite compelling to a modern traveler to view. Tourists have found the sight of round stone vessels filled with dyes of multiple colors and white liquids to be of great interest, often getting further insights into the manufacture of leather goods for export.
10. Fantastic coastlines for beachcombers, sun, sand, and sea lovers
You'll be spoilt for choice as Morocco boasts beaches along the Mediterranean Sea and the Atlantic seaboard. Tangier and Agadir are a hit for travelers coming in from overseas yet Asilah has proven to be a beachfront destination of choice for visitors coming in from nearby Spain, as well as the locals welcoming them. Morocco's beaches create a perfect backdrop, whether you are looking to relax under an umbrella or take to the waves for some watersports.
A trip to Morocco will definitely grant you a packed itinerary, with so many sensory experiences to leave you wanting more! Did we mention affordability as well? Whether you are looking to travel on a budget, or perhaps would like to indulge in a more high experience – Morocco is calling, with many more reasons that highlight why it is still revered to by many as some form of a kingdom.