Words by Yvonne C Mtengwa
Revel in elegance and indulgence at Paramount Hotel Dubai, in true Hollywood style! An impromptu decision to take a break from the hustle and bustle of long days and some nights in the office landed us a weekend with our kids at this stunning hotel in the heart of Dubai's Business Bay District – and this decision has us now inspired to perhaps come back sooner rather than later to indulge in a little care-free fun time, accentuated with moments of poolside relaxation, culinary experimentation and some popping in and out of emails at leisure…
The allure of Paramount Hotel Dubai
The property rises from the edge of Dubai's Business District, a contemporary financial district where Dubai Creek extends and a water canal winds between towering skyscrapers and interconnected road networks. Nestled within a series of corporate high-rises, stylish apartment buildings and a seemingly unending offering of dining establishments is the uber contemporary Paramount Hotel Dubai, where modern meet glam and the Hollywood themed design rolls out its red carpet.
We checked in straight after school simply because the plan was intentionally about winding down a Friday and ushering in a restful weekend as two moms who had been travelling extensively, and now needed some quality time with our pre-teens. The floor to ceiling LED screens at the check in desks, the glistening chandeliers, gold trimmings and velvet contemporary seating all come together melodiously to welcome you, distancing you from the bustle of Dubai beyond the revolving doors, but still reminding you that you are in every way, still a part of the fast-paced, ever-evolving nature of Dubai – the destination that awakens every sense of spirited adventure.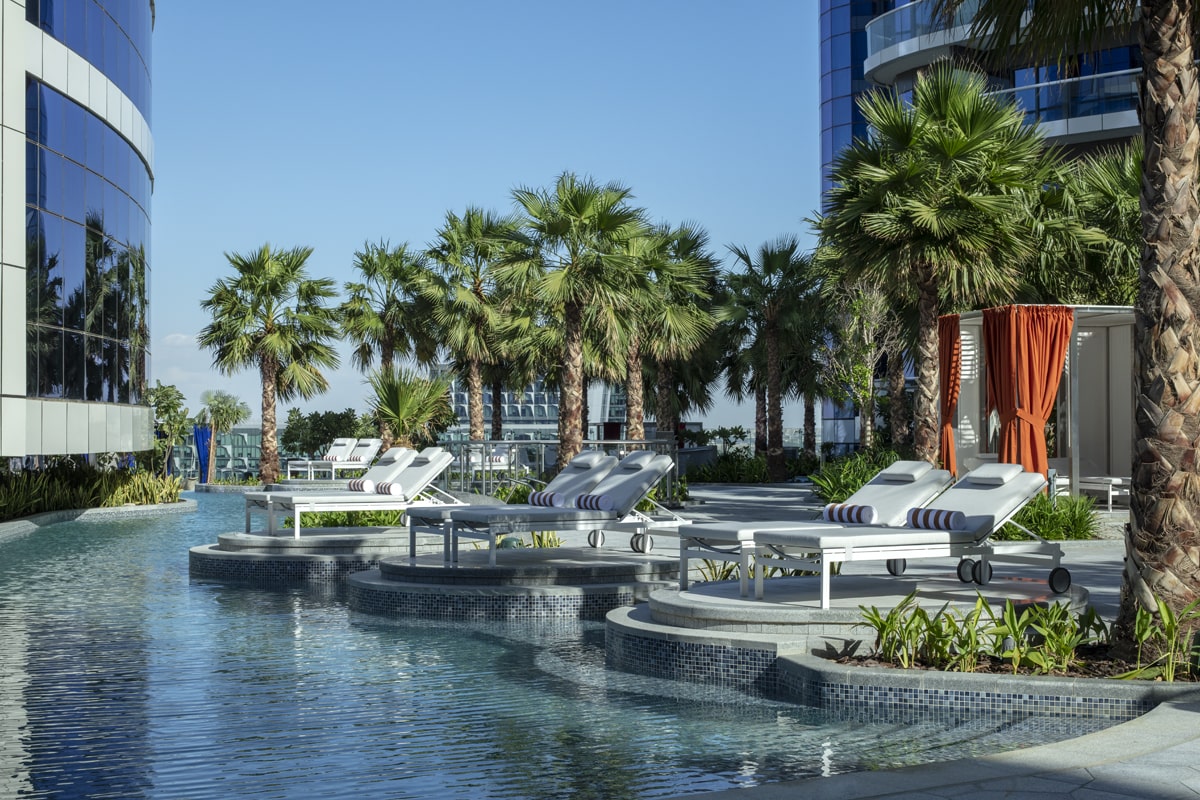 The Stage is set at Paramount Hotel Dubai
Located just 5 minutes from Downtown Dubai, an additional few minutes from landmark attractions Burj Khalifa, the Dubai Fountain, La Mer Beach, the magnificent Palm Jumeirah, the property is a compelling invitation to experience understated glam, with countless props, lighting and wall artwork to aid your imagination in running wild and California dreaming.  
Who doesn't like "an Oscar" made from milk chocolate as a welcome treat or sprawling views of the city that never sleeps as part of their morning and night time script during their stay? It was the details for me, from food service to the supporting cast – the staff – and their attention to your every beck and call. It was the drama with quotes of some of Hollywood's greats etched into the bathroom mirrors or woven into floor rugs, the black and white portraits of actors from the golden ages and the use of technology to pull all the elements together.  
The hotel houses 823 rooms and themed suites, all influenced by the studio's talent for sophisticated design and creative entertainment.  Brimming with Hollywood glamour, rooms at Paramount Hotel Dubai are spacious, well-appointed and perfect for those that love to indulge in life's little luxuries. Whether you are looking to sink into your plush, king sized bedroom, unwind or pamper yourself in the white marbled bathroom with a stand-alone bathtub and rain shower or enjoy a night of entertainment from the giant high-tech entertainment system and plasma TV which seamlessly doubles as a mirror, rooms and suites will captivate, as much as they will call you to relaxation.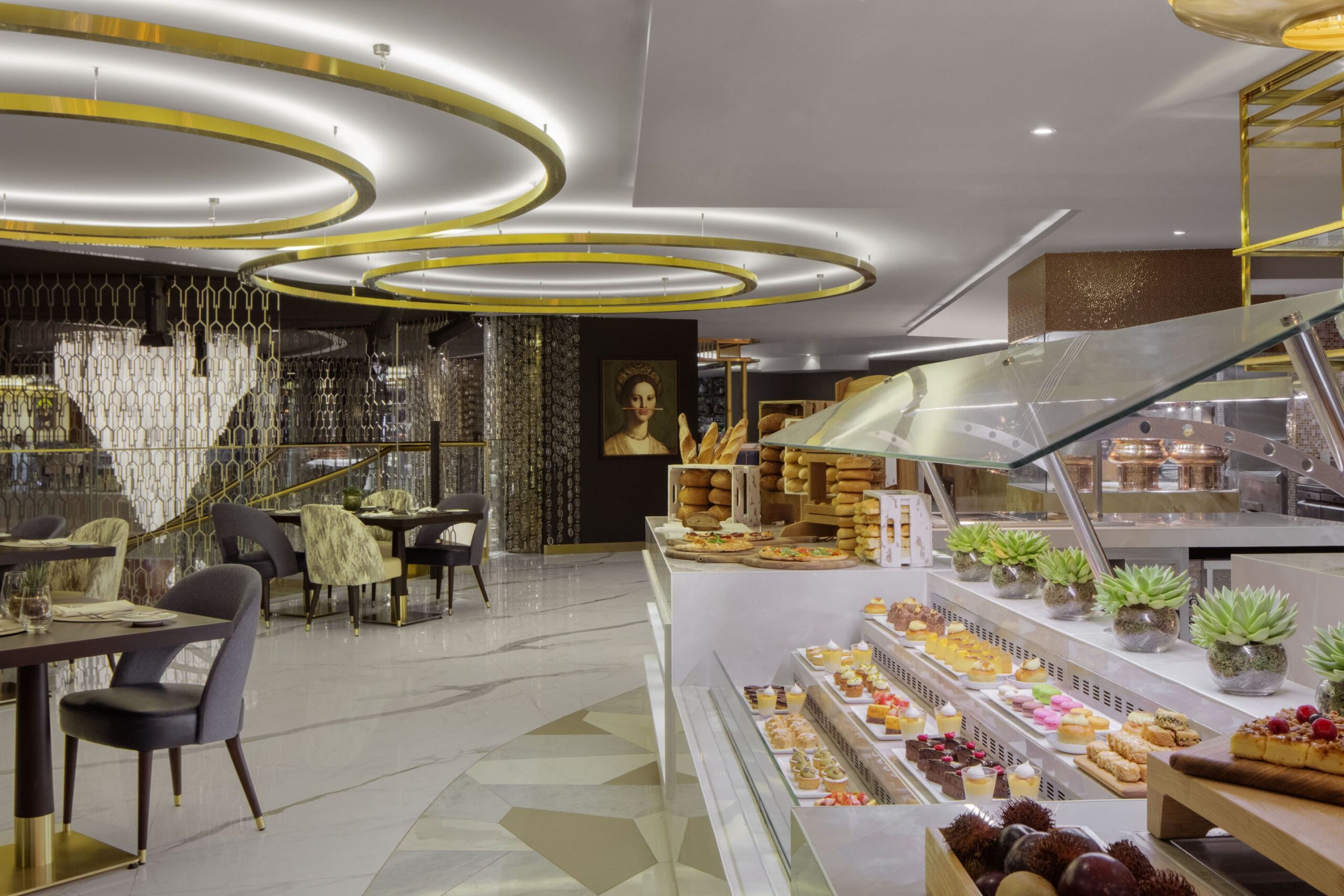 They call it theatre for the taste buds…
If dining and entertainment are on the agenda, then true to form, Paramount Hotel Dubai bears much to choose from.  Ours turned out to be a good combination of evenings sipping shakers at our personal bar after a day at the pool where we indulged in a no-frills menu from afternoon into the sun setting, to filling moments from decadent buffet spreads in the massive family style main restaurant.    
Breakfasts were hearty from what seemed like an endless buffet and dinners were a combination of an international and Arabic inspired spread. On site is a good selection of dining options, namely the main restaurant, "The Stage", a Californian Restaurant & Lounge – the Pacific Groove, and open for brunch and dinner are the Flashback, Speakeasy Bar and the Malibu Deck, where we spent most of our weekend lounging by the pool and soaking in cocktails, frozen mocktails for the kids and generous servings of tacos, wings and things from a food trailer.
A touch of wellness on site
Because the stage is set with your stay, and the property spares no creative flair in creating the ultimate Hollywood inspired experience, like any star, relaxation, pampering and indulgence is most certainly always on the agenda. Beyond reclining in opulence at the resort-style pool, an extra touch of indulgence never hurts at the luxury PAUSE spa Château Berger in Dubai, where cosmetics optimize your beauty capital, offering you the best of your self-care and aftercare routine. Or you can keep yourself in celebrity shape at the hotel's dedicated PAUSE Health & Fitness Studio should the call to break a sweat arise.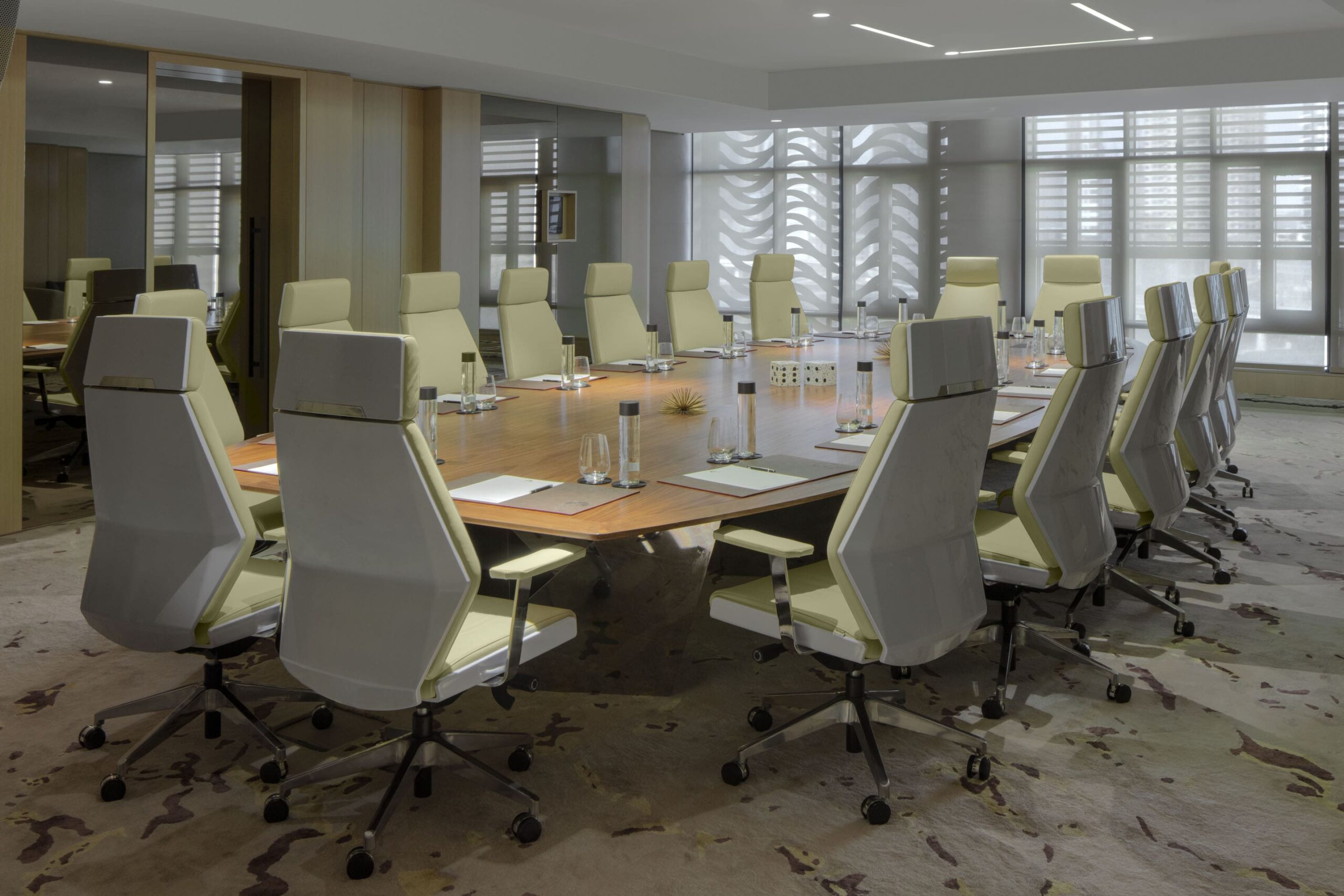 The Paramount Hotel's brand story
The theme is drama, mystery and glamour, with hotels inspiring the kind of luxurious lifestyle that lives on beyond the big screen. The Paramount Hotels brand delights in warm service, awe-inspiring design, epic entertainment and exceptional dining experiences, all of which are curated to set a new standard in the world of hospitality. And all these, we very well experienced!  
Rooted in over 100 years of rich history, each property has been carefully curated for the creatives, by the creatives, unveiling a journey that excites, elevates and engages your silver screen senses. A new stage, where guests can experience the celebrity-style spotlight is housed at the incredible Paramount Hotel Dubai, where theatrical experiences are complemented by accents of local colour and culture.