Meditation techniques invite us to close our eyes and imagine Shangri-La, a mythical place of ultimate harmony where tired spirits can be refreshed and worries washed away. Somewhere with the space to breathe the purest air and ample room to stroll the trackless, powder-soft sands of breathtaking beaches. A place for the senses to feast on the endless delight of fresh experiences.
Creation has blessed Seychelles with all of this and more!
Against the backdrop of its unique island beauty, it is a place where Man's timeless yearning for harmony folds seamlessly into reality.
Seychelles' 115 islands have slumbered very much untouched since the dawn of time in an isolated corner of the western Indian Ocean. Inhabited for a mere 250 years, the islands are a melting pot and shining, rare example of a durable, ethnic fusion of peoples from the four corners of the planet embracing an envious degree of religious tolerance in a society in which harmony is a way of life.
The archipelago comprises 115 islands that extend in a gleaming arc from 4 to 10 degrees south of the equator and between 1600 and 480 km from the east coast of Africa. The total landmass is 450 sq km, situated within an economic zone of 1, 400,000 sq. km.  
Possessing legendary beauty, the islands are a sanctuary for some of the rarest species of flora & fauna on the planet and an astonishing degree of diversity and natural splendor rolling from mist-clad granite peaks through virgin forests down to a dappled, sapphire ocean.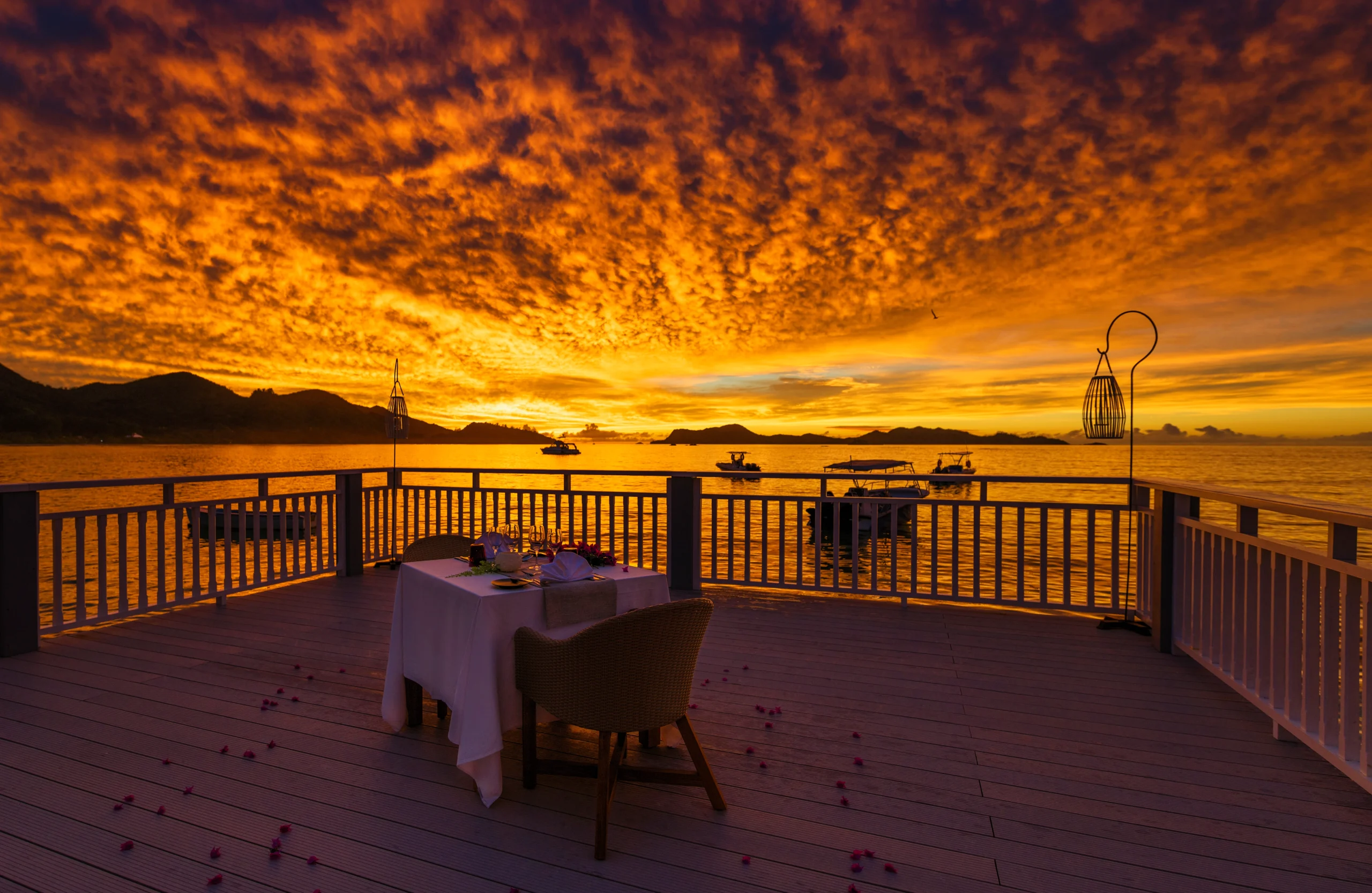 A Seychellois welcome for every type of traveller
Long associated with being a playground for the rich and famous, the greater airlift from all across the planet has done much to alter perceptions and open Seychelles to a new clientele who are discovering the pleasures of staying in an affordable range of charming small hotels, guest houses and self-caterings. These form an ideal base from which to discover the myriad attributes of Seychelles: world-beating beaches, UNESCO World Heritage Sites, fascinating walks & trails, eco-tourism and historical hotspots and island-hopping adventures as well as a range of exciting activities such as golf, zip lining, horse-riding, unforgettable wellness & spa experiences, diving, snorkelling, sailing and several forms of fishing.
Seychelles enjoys a comprehensive network of aviation connections from Africa, the Middle East, Asia, and Europe to the International Airport on the main island, Mahé, which is the hub for all transportation to the other Seychelles islands.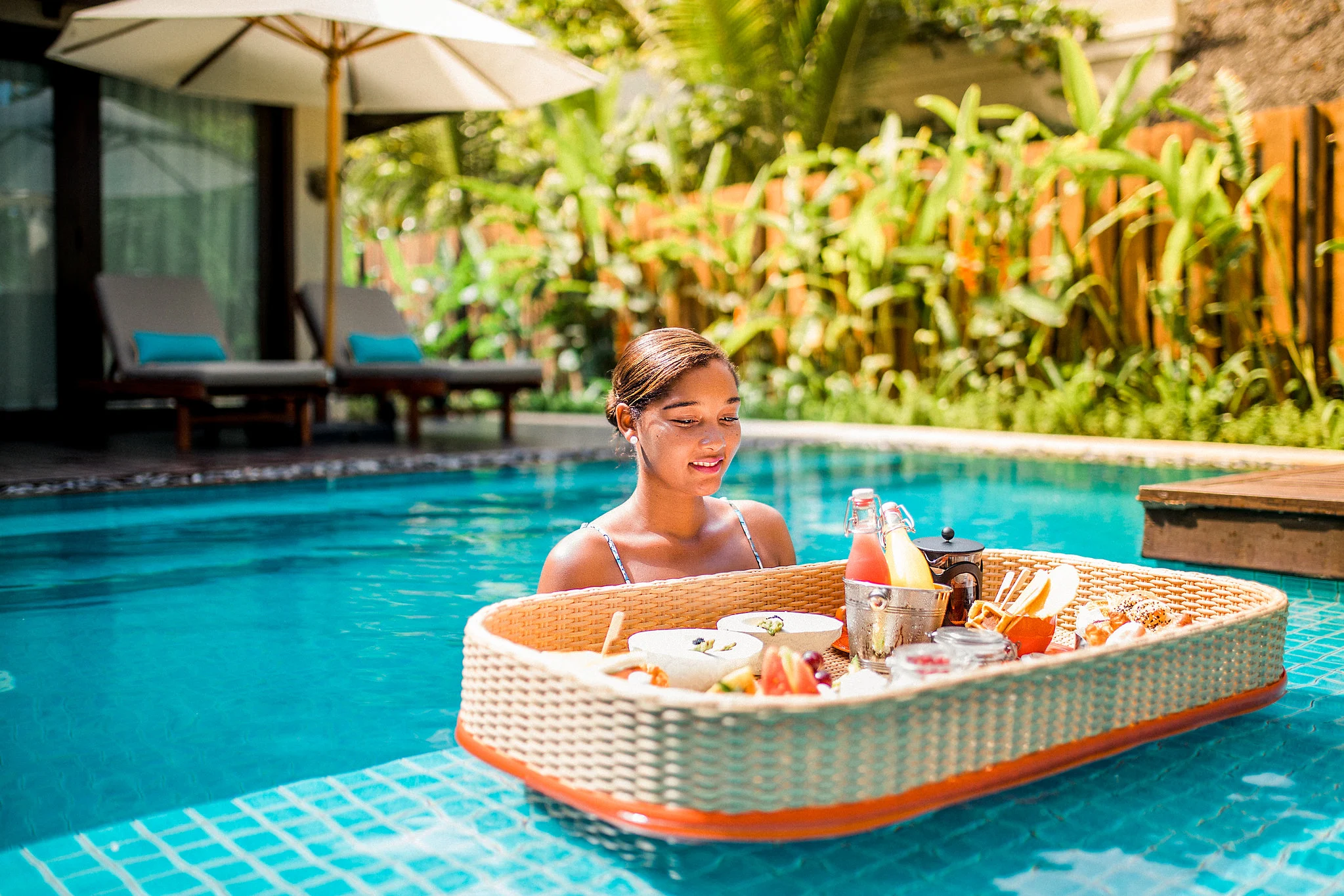 Mahé
Mahé, the principal island of the Seychelles and the site of the international airport lies some 1000 miles off the East African coast, due East of Mombassa.  It is a granitic island 27 km (15 miles) long and 8 km (5 miles) wide and rises to a height of 905 meters (2969ft) above sea level at its highest point, its mountainous profile covered with a thick mantle of lush vegetation. 
Aptly named 'Isle of Abundance' by the early settlers, today Mahé continues to live up to that name, holding many surprises for the visitor not the least among which is a choice of some 65 wonderfully preserved beaches as well as myriad sites of historical and botanical interest.  
North Mahé, home of the famous Beau Vallon beach, the hub of tourism, tends to be busier and more populated than other regions of the island and is home to a wide range of hotels of all sizes, guesthouses, and villas. However, with a total population of just 100,000 the term busy must be considered as a relative one.  The southern lowlands of Mahé have, in contrast, a wonderfully pastoral aspect and are home to some of the island's prettiest beaches and villages too, all made accessible by an efficient network of roads. 
Port Victoria, essentially a seaport, is one of the tiniest capitals in the world and, despite its drive towards moderate modernization, has still managed to retain much of its original charm and character. In its environs, one still continues to find examples of traditional architecture, a busy market as well as myriad shops and souvenir outlets, artists' studios and boutiques, churches, museums, restaurants, bars, and many other service providers. 
Mahé remains perhaps the most spectacular of the islands, allowing both stunning and contrasting panoramas of her satellite islands. It is also home to a surprising variety of flora and fauna including many indigenous species, discoverable by organized excursions as well as by popular walks and trails within the Morne Seychellois National Park. The underwater treasure house of the St. Anne Marine National Park meanwhile can be visited by semi-submersible excursions as well as by snorkeling expeditions.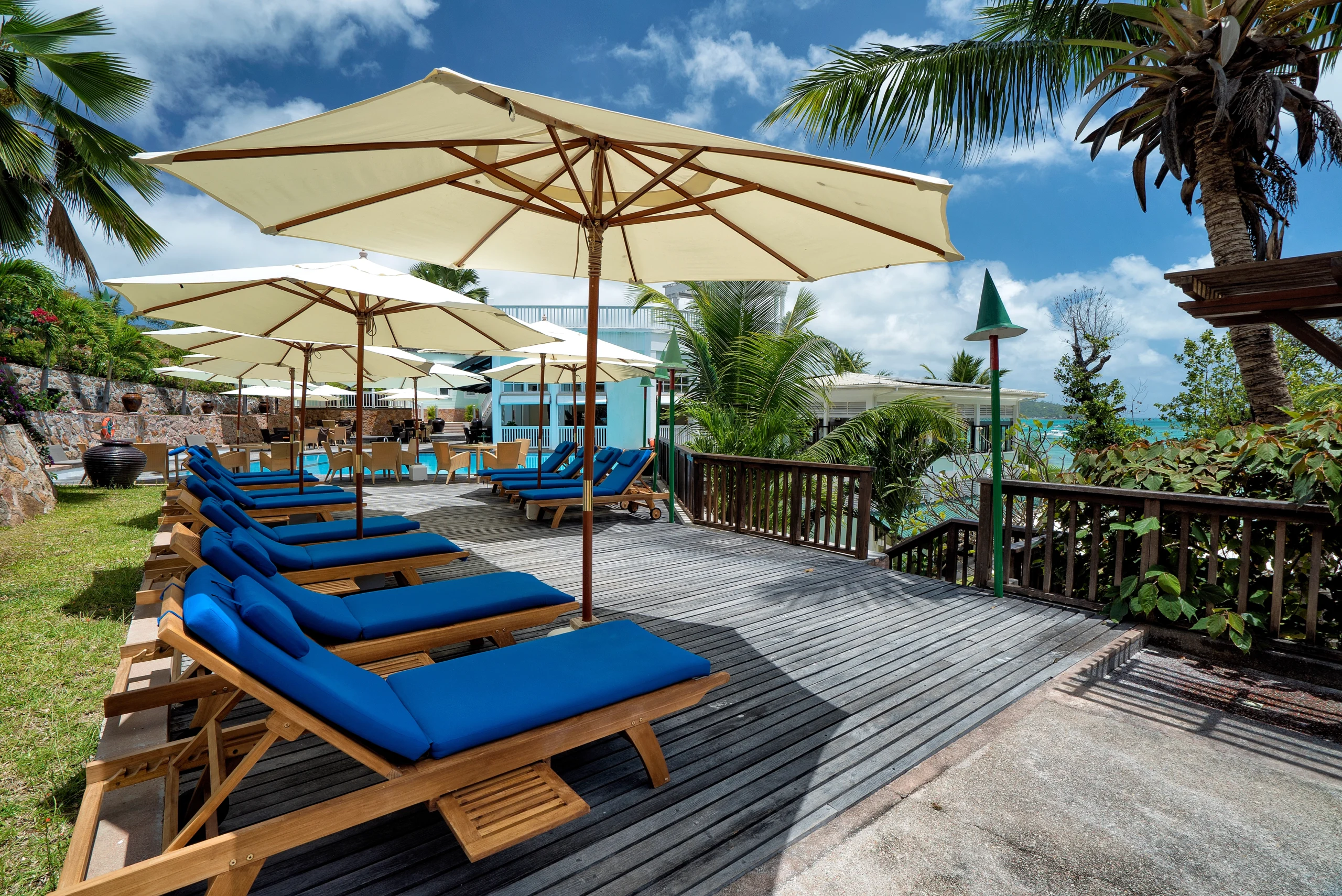 Inside the pristine STORY Seychelles
Located on Beau Vallon beach which lays northwest on the island of Mahé; a mere 30 minutes' drive from the international airport – STORY Seychelles is a contemporary & chic hotel property featuring 100 rooms comprising of villas and suites, an award-winning spa and 7 eclectic dining experiences. As your paradise home away from home, the resort offers you the opportunity to enjoy all the modern comforts in this beautiful tropical paradise entwined with chic décor, sumptuous food, beverages, and spacious luxury to relax in.
STORY Seychelles offers an unparalleled collection of opulently appointed accommodations, relaxation, and recreational spaces that showcase the true heritage of their Seychellois surroundings. The 100 villas and suites redefine paradise – they simply exude stylish opulence, stylish comfort, and idyllic bliss. Designed to represent a blend between Creole and colonial architecture – the resort is the epitome of tropical luxury. From plush furnishings and mesmerizing backdrops to the spacious layout and beautiful finishing – all overlooking the topical tropical gardens leading to the beach.
The beach-facing private pool villas offer an entirely new level of luxury. A unique product available only at this resort in the Beau Vallon beach area – each one occupies a private spot on the beach with direct access to the bay as well as a private pool, pool deck, cabana, outdoor rain showers, luxury in-room amenities, and personal pampering products. Similarly, the suites include a comfortable double bed and lounge area with luxurious amenities of comparison. All suites have a choice of a private terrace balcony or a terrace that opens out onto the resort gardens, complete with sun loungers. Each villa or suite also features indoor and outdoor daybeds and dining areas; plush sofas, beds, and seating areas; pristine bathrooms featuring oversized free-standing bathtubs and rain showers – as well as all the modern technologies such as a large screen LCD and complimentary high-speed Wi-Fi.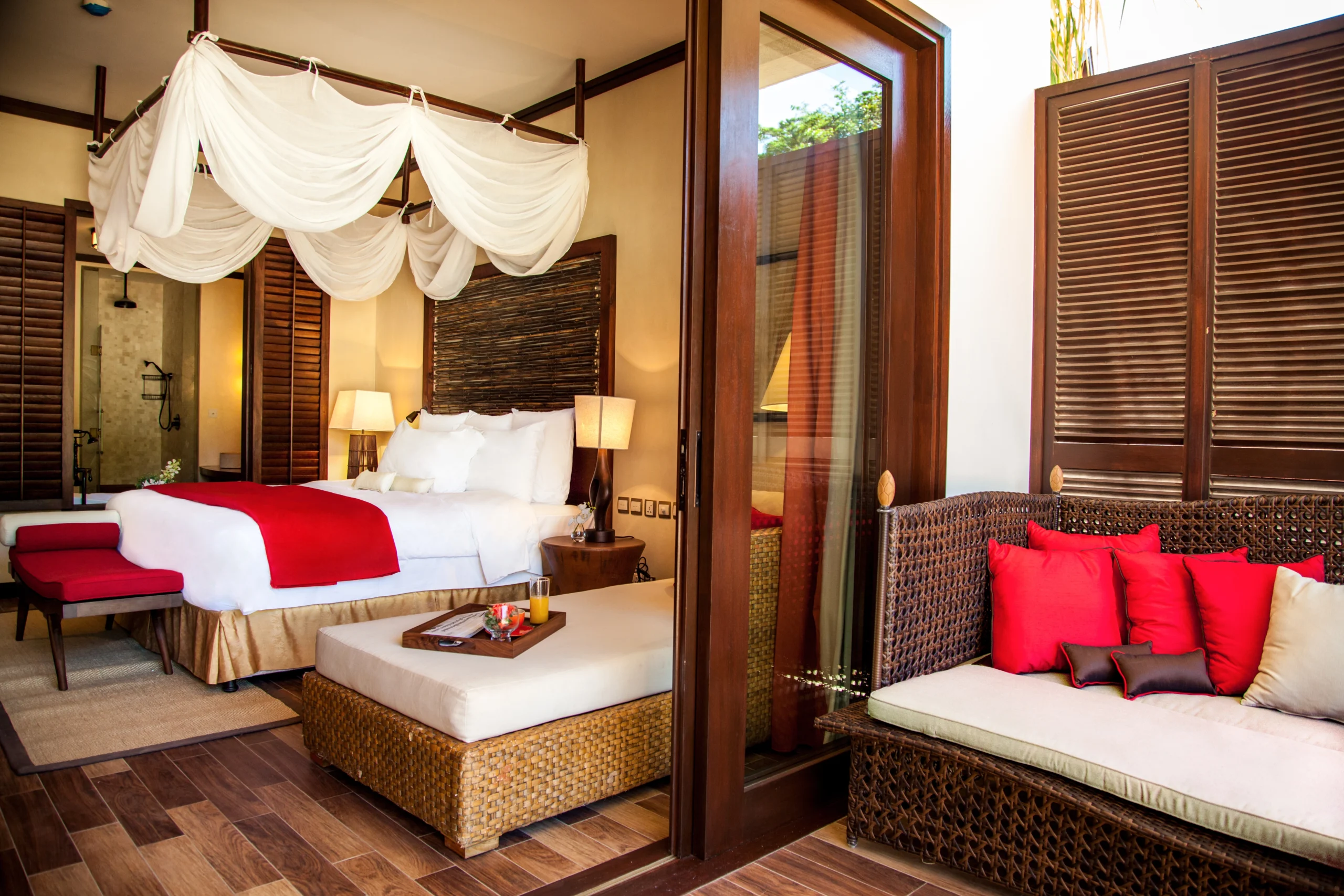 Culinary excellence at STORY Seychelles
With seven eclectic dining experiences in the form of bars and restaurants to choose from – you're spoilt for choice. The resort offers a wide selection of dining options, each one ensuring that your gastronomic experience at the hotel will be every bit as deep and pleasurable as the other aspects of your vacation. Guests can also choose the resort's 'pièce de résistance,' a bespoke, romantic under the moon & stars dining on the beach coupled with the ambience of the soothing ocean waves. Customised options also include privatized group reservations for beach and/or in-villa barbecues as well as a luxurious in-villa floating pool breakfast.
Holidays are meant for indulgence, so guests are encouraged to pamper themselves at the award-winning spa or try some customized workouts at the Gym & Yoga Studio to flaunt that beach body. Our spa is a true heaven within a haven – whether it's a results-orientated treatment, or just an experience of utter relaxation you're looking for, it is a must, to make it a part of your Seychelles experience.
In addition to our fitness and yoga programmes, recreational facilities are dotted throughout the resort with the stunning infinity pool taking center stage. With ample sun loungers and parasols bordering it, the 24-meter-long sapphire blue water invitingly tempts you to submerge. The accompanying kids' pool is a safe 0.4 meters in depth. Also on offer are tennis, volleyball, pétanque, table tennis, a giant chessboard, masks, snorkels, paddle boards, and kayaks to satisfy all your holiday recreational needs.
Praslin
Praslin's original name of 'Isle de Palme' bears eloquent testament to its reputation as home to the Vallée de Mai UNESCO World Heritage Site, one of only two places in the world where the famous Coco-de-mer grows wild on palms 40 meters tall and some 200 years old. So impressive is this forest, even today, that it once led General Gordon (of Khartoum) to state his conviction that this was the site of the biblical Garden of Eden. Within the Vallée itself and at other biodiversity hotspots on the island may be found a host of rare and sometimes totally unique species of flora & fauna.
Seychelles' second largest island, Praslin, lies 45 kilometers (24 miles) northeast of Mahé and is accessible by Air Seychelles domestic flights in 15 minutes or by fast catamaran ferry in 45 minutes.
Praslin is divided by a ridge of hills running from east to west, intersected by a road that leads through the Vallée de Mai, and possesses some of the most striking beaches of the archipelago such as Anse Lazio, widely acclaimed internationally to be the most beautiful beach on earth.
Praslin, the location of one of Seychelles' most prestigious hotels, the five-star Lemuria resort at Anse Kerlan with its 18-hole golf course, stands at the forefront of the country's tourism industry with a rich assortment of hotels and guesthouses whose strong tradition of Seychelles' hospitality over a period of many years has proved a favorite with visitors. Further, not-to-be-missed Praslin attractions include the Praslin Heritage Route and Pirate Treasure Trail; the Black Pearl Farm Gallery; Praslin Museum, and Fond Ferdinand for an out-of-this-world experience of nature. Praslin is ideally situated for holidaymakers wishing to island hop to a handful of nearby exotic destinations such as Chauve Souris, Cousin, Curieuse, St. Pierre, La Digue, and the Aride bird reserve.  It is also a haven for nature lovers seeking rare endemic species such as the black parrot for which Praslin is the last habitat or wishing to explore the island's network of footpaths.
Discover Praslin's Hotel L'Archipel
Every treasure awaiting discovery requires a stepping-stone to bring you to it and one could not wish for a finer steppingstone on Praslin Island than Hotel L'Archipel, conveniently situated at Anse Gouvernement on the north-east coast of Praslin. Nestled on its own private beach at the end of Praslin's famous Cote d'Or Bay and commanding stunning views of the ocean, the hotel is located 12km from the airport and 3 km from the Baie Ste Anne Jetty.
Hotel L'Archipel's very own private beach is one of its most spectacular attributes and is for the exclusive use of its clients, affording them excellent opportunities for swimming, snorkeling, and of course, soaking up the sun in spectacular and comfortable surroundings. It is beautifully complemented by the hotel's magnificent, manicured gardens featuring meandering pathways and a wide selection of flowers, shrubs, and trees which, in their turn, provide a stunning backdrop for the boutique charm of 16 deluxe rooms, 5 superior rooms, 9 senior suites and 2 executive suites.
Hotel L'Archipel proposes a select choice of accommodation options that includes five, 60 sq. m superior rooms with showers designed for two adults and a child; eighteen 60 sq. m deluxe rooms for two adults scattered over the hillside, gardens, and beachfront offering breath-taking views and ideal for elderly couples, honeymooners or clients in search of seclusion and privacy; nine 65 sq. m senior suites ideal for two adults and a child, two of which are interconnecting and offer a sitting area and walk-in wardrobe and bathroom with both bathtub and shower and two, spacious 120 sq. m. executive suites for two adults and two children complete with separate lounge and veranda, walk-in wardrobe and bathroom with both bathtub and shower
Hotel L'Archipel proposes some of the best cuisine on the island in its two reputed restaurants: La Feuille d'Or and la Gigolette which offer a variety of delicious international and memorable Creole dishes featuring the very best seafood and local produce. Attractions include the live cooking of seafood right on the beach, weekly themed nights, and spectacular Barbecues.  
These two majestic hotels on the main islands of Mahé and Praslin offer the discerning traveller ultimate cocoons of comfort and pleasure that not only tick all the right boxes for a truly unforgettable stay on the islands but also serve as perfect introductions to your further island adventures throughout the archipelago.