Luke Brown, Founder and Managing Director of Vayeni Safaris, couldn't help but answer his call to tourism entrepreneurship, having leveraged an extensive career in tourism operations across Southern Africa and the Middle East. It was in 2012 that he, together with his wife Suzanne, decided it was time to move back home to Southern Africa from Abu Dhabi, with the ambitious goal of starting Vayeni, an entrepreneurial venture that sought to offer a refined approach to destination management in the region. Having travelled the world during their tenure in the Middle East, and of course enjoying the privilege of working in one of the fastest evolving travel destinations in that part of the world, the couple felt strongly that they had something new to offer travellers looking to experience Africa. With bags packed, it was time to begin building their dream – Vayeni.
The younger years
From humble beginnings as a young man growing up in Zimbabwe, Luke was no stranger to the outdoors, so much that when his high school chapter ended and he braced for new beginnings as a university student in neighbouring South Africa, he had already opted to pursue a degree in Zoology from Eastern Cape's Rhodes University in Grahamstown. Luke had heard much about the campus's reputation for having the best Zoology department to grace the continent of Africa, and so where to go pursue his tertiary studies was a no-brainer. Little did he know that this season would equip him with the technical knowledge he needed to truly flourish in Safari Tourism later.  
His post undergraduate study career choice, socially gregarious demeanor, and genuine love for meeting people of diverse cultures, ushered in a growing desire to explore opportunities for exposure in his field beyond the continent of Africa. Afterall, adventurers like Luke know just how much exposure is a catalyst for self-discovery. Luke in time landed a job in the UAE as a safari guide at Al Maha Desert Resort, after having spent a few years working with his brother in Victoria Falls before his relocation to the Middle East. 
Experiencing the dynamism of the UAE's travel and hospitality landscape when Luke moved on to Al Ain to manage a local Zoo owned by the Abu Dhabi government, rekindled thoughts of embarking on a safari-focused business venture in Africa. Except this time, he was going to go at it differently, hinging on the critical learnings he had taken away from not only working in the UAE, but having previously run an upmarket camp in Bumi Hills on Lake Kariba, Zimbabwe, as well as a large ground handling enterprise in Chobe, Botswana.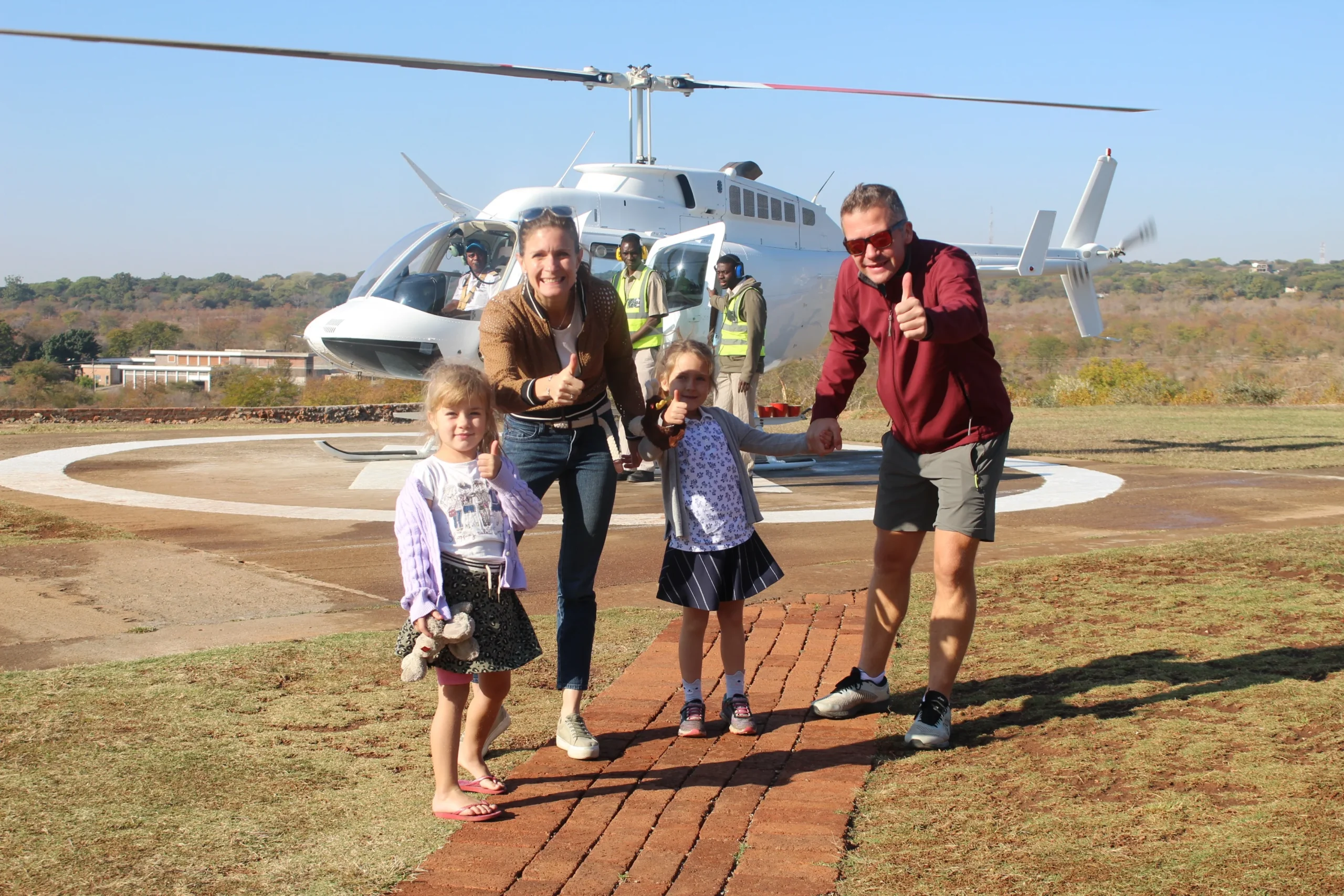 Building the Vayeni dream
Today, Luke speaks proudly of Vayeni, a dream come true yet still evolving for him and his wife Suzanne. Their aim is to become renowned as the trusted and authoritative source for luxury travel in Southern Africa, but Luke is quick to say though, that the road to entrepreneurship isn't for the faint of heart. It has been a challenge for Luke and his team as much as it has been for other industry players in the region's hospitality and tourism landscape, especially now, with the huge hit that the global pandemic has taken on the industry. But the business is his baby, and one doesn't quit on something they have so passionately built from the ground up.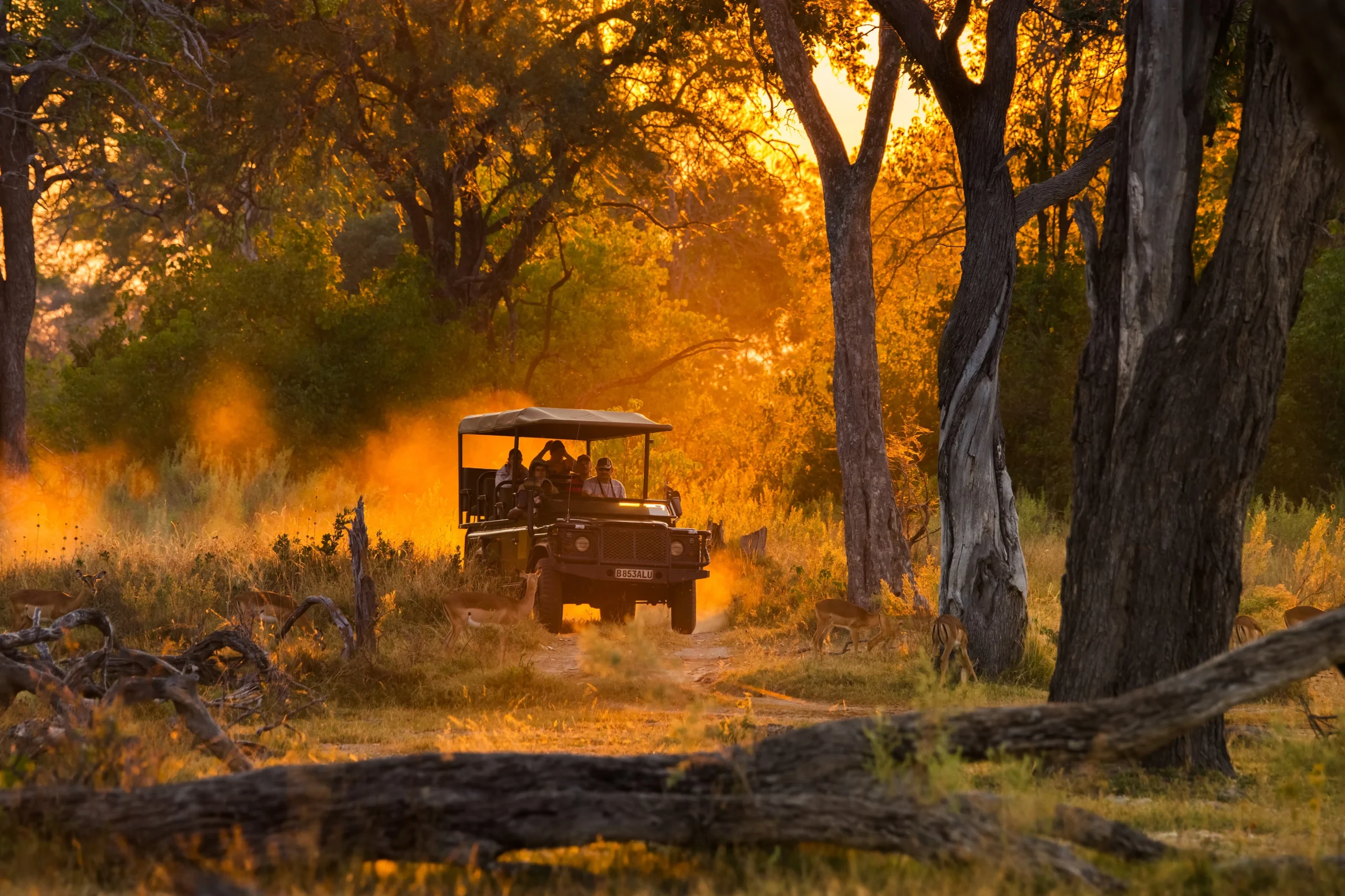 Vayeni has over the years garnered acclaim for its reputation as the go-to African luxury travel business for curating extraordinary Safari experiences in Botswana, Zimbabwe, and Zambia. Luke and Suzanne credit their success to a passionate and hardworking team that sets a premium in showcasing the best of Southern Africa's natural landscapes and wildlife to tourists from all over the globe. When asked what Vayeni's product differentiator is, Luke chimes in:
"Today more than ever, it would seem that to do well in the luxury industry you need to walk the talk in terms of knowledge, but also ensure you have the contacts and skills required to make the impossible happen. People spend a lot of money to stay in some incredible camps and lodges in Africa and you cannot ignore the detail that goes with planning these transformational and often life-changing trips."
The luxury travel landscape has become increasingly competitive, with more travelers from across the world keen on experiencing Africa's people, wildlife, and landscapes for themselves. For the tourism stakeholder, running a successful business is all about creating a unique product that combines industry knowledge and exceptional service provision. Also, according to Luke, it never feels like work when you are truly passionate about what you do and the people that surround you.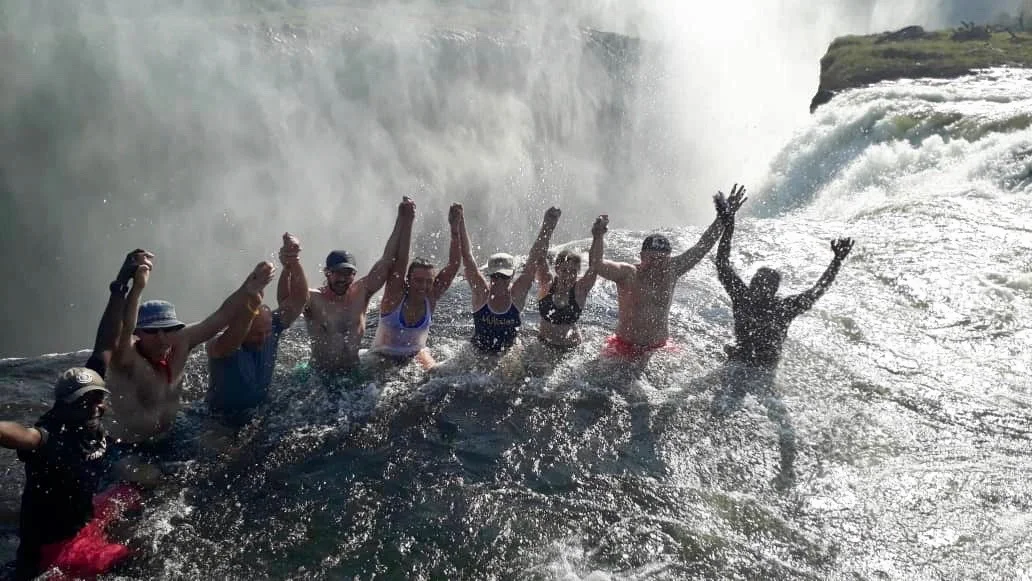 Vayeni's stance on wildlife conservation
Luke's position on wildlife preservation for a more sustainable future is very clear. "Vayeni is completely committed to playing a leading role in the conservation of wildlife in Africa, as in the past we have contributed simply by bringing guests out on safari because part of the fee they pay for their trip goes towards conservation.  We have now taken that a step further by co-founding a new not-for-profit (wholly conservation-focused) organization called the Zambesia Conservation Alliance (ZCA), which acts as an umbrella conduit through which donor funds may be channeled to deserving frontline conservation partners", Luke shares. 
The safari tourism sector has also seen growth in volunteerism, where more travellers are combining their travel experiences with the opportunity to give back by engaging in programs and initiatives that benefit wildlife conservation, environmental preservation, and community building in and around the places they visit.
The ZCA is doing things a little bit differently to other conservation organizations in that it has initiated movements to drive both awareness and support for the key conservationists in the field. This not-for-profit organisation has created two movements, namely #WeShareAfrica and #SportForConservation; both of which are aimed at maximising conservation awareness and ultimately driving support to those genuinely in need.
Luke asserts that #SportForConservation has given rise to a new brand called TheConservation Gameswhich has just completed its first series of virtual episodes, a first-of-a-kind set of head-to-head encounters, that pits professional sports men and women against each other online, in a war of knowledge and words about sports and conservation. This innovative initiative is entirely moderated by 'Match Master' professionals from the sporting arena themselves. Essentially, the aim is to take sports icons and organically turn them into true champions for conservation, giving them a unique chance at making a big impact as they already have a big audience.
Can the traveller get involved in efforts towards conservation?
Vayeni's owner believes that there are many ways in which travellers, particularly the millennial demographic that visits Southern Africa, can contribute towards conservation. For one, Africa has so much by way of lasting memories to offer guests, and just by visiting this area, travellers make a tremendous difference as part of their fees are ploughed straight back into frontline conservation, which is made up of both wildlife preservation and community upliftment.
"The conservation field is a complex one and there are so many wonderful initiatives and players involved – from education and outreach programmes to anti-poaching outfits, research, and veterinary institutes. Safari goers that come out for a few weeks may opt to visit and interact with some of our conservation partners, and we really encourage this because it gives our guests a greater appreciation of what the fight for Africa's wildlife really entails and what the complexities involved are to ensure long term success" cites Luke
"We also offer the opportunity to be guided on our safari trips by acclaimed guides and conservationists who are extremely knowledgeable about the wild and have had a long-time experience in the field. Imagine walking up to a pack of wild dogs in the morning, followed in the afternoon by an interaction with the communities who live on the boundary of a national park in the afternoon – listening to what they have to say so as to grow your appreciation for the situation on the ground. In the evening, you get to sit around the campfire under the incredible African night skies to discuss your findings with your guide and conservation experts.
The future of humanity and our very existence depends on these sorts of encounters because, without them, we can easily get lost and forget the true meaning of wildlife importance and our own important connection to it", he adds, seemingly to remind us of the very reason why he came back to Africa so he too could welcome guests from the world over for their distinctive African encounters.
To learn more about how you can enjoy a tailor-made luxury experience in Southern Africa through Vayeni, visit www.vayeni.com or follow Luke and Suzanne on IG @vayenisafaris
To learn more about Zambesia Conservation Alliance and The Conservation Games, visit www.zambesia.com and www.theconservationgames.com respectively