From childhood inspiration to launching Poised Solutions in hospitality and sales representation.
1.Thabang Rapotu. Talk to us a little bit about what it was like for you growing up? Where are you from, who encouraged you through the formative years and what would you say was on your list of dreams to achieve one day?
I come from humble beginnings and grew up in Pretoria, South Africa. I come from a very loving, tight-knit family set up and I grew up with mom, dad and my 2 younger sisters. My family is my place of safety till today. I count myself blessed to have been chosen to be part of this family or 'the Circle of Trust' as we call it.  As children, my sisters and I witnessed our parents' warm hospitability towards everyone who visited our home. From a young age we were taught to welcome and treat our guests like royalty, putting ourselves in our guests' shoes and anticipating what they would like for them to enjoy their visit with us, even if it was for a short while. I think this is where my passion for hospitality set in.
Our parents were smart, and it all started with being assigned 'fun' small chores like washing the dishes, sweeping the floor, learning how to iron and cook, until we knew our way around the house. When I look back now, every household chore I was assigned taught me independence and responsibility from a young age. Back then when I didn't see the 'fun' in the assigned chores, I viewed them as punishment, but as I grew older, I started understanding and enjoying the benefits of being a well-organised and equipped adult. These small chores taught me to plan, to be diligent, responsible, focused on completing set tasks, and finding ways to do things better.
My family has made me the woman I am today, and they have kept it real with me (it has not always been sunshine and roses). I will forever be grateful for their continued love and support. In this circle of trust of ours, I am continuously learning how to take calculated risks whilst having a teachable spirit, to practice patience (Lord knows! I need patience), to remain humble, to be diligent and intentional in everything I put my mind to. To think that all those chores lead to this.
On pursuing my dreams? My ultimate dream was to be my own boss and be an independent businesswoman one day. I'm still pinching myself hoping that I won't wake up from this current dream-like reality.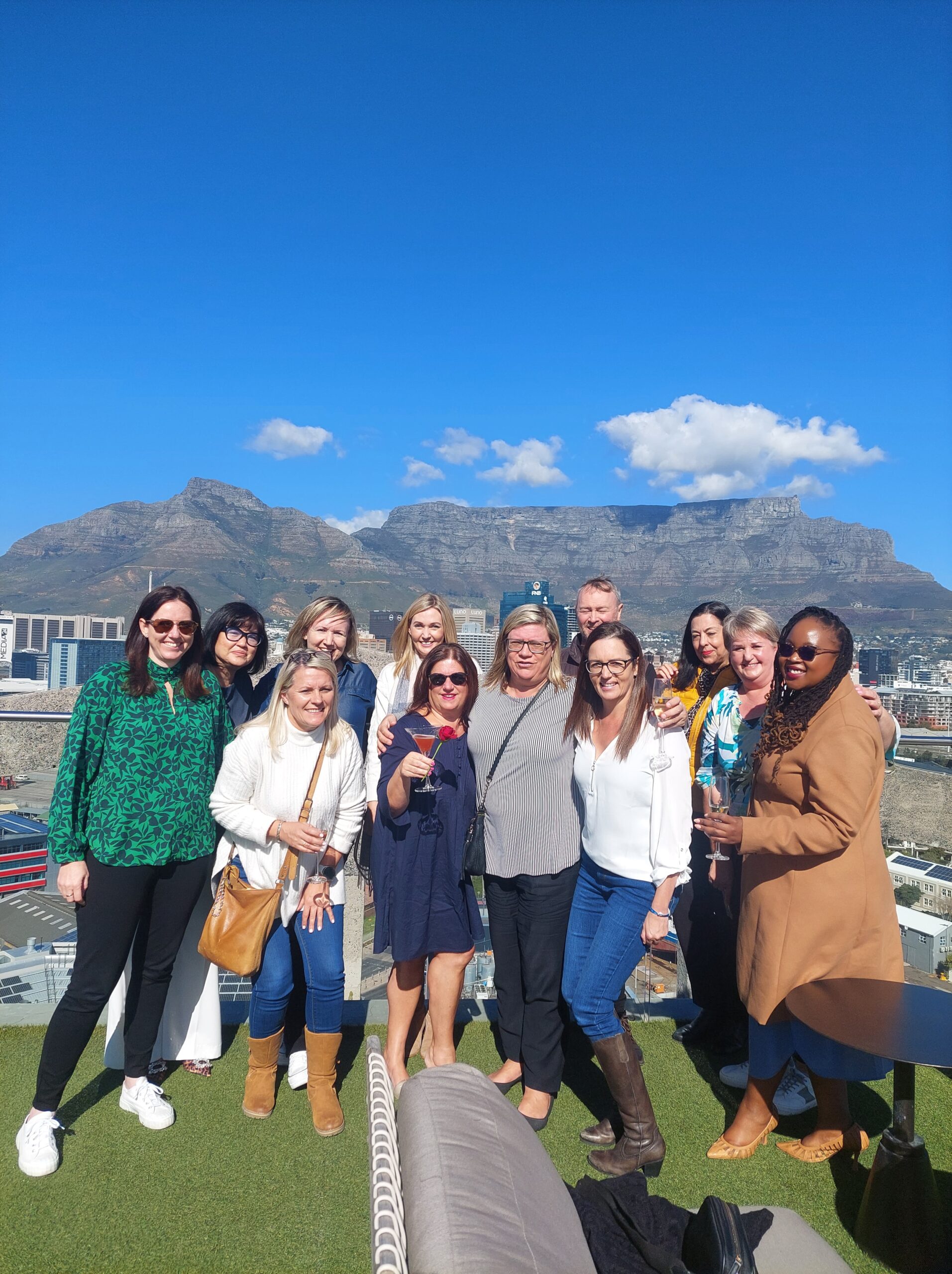 2. Who shaped your view of what it means to pursue a career in hospitality marketing, which would later result in your forming Poised Solutions?
They say hospitality/tourism chooses you and it chooses everyone in different ways. For me apart from my parents, I genuinely did not grow up having a 'professional' role model in hospitality to look up until this turning point. However, to cut a long story short, whilst enrolling for university during my last year of high school in the early 2000's, I was minding my own business and planning on getting funding to study a BCOM degree in Marketing at the University of Pretoria. I was accepted and ready to learn how to become a Marketing Guru.  But lo and behold, Hospitality showed its face in a form of the most beautiful and sophisticated human being I had ever met in my life then, a sales representative from a hospitality institution.
I remember attending a career expo day and there was a scheduled presentation from this sales representative. She was representing the first institution in South Africa to have a BCom Degree in Hospitality Management in the Eastern Cape, in a small town called Port Alfred.  The minute she walked into the room and introduced herself, she exuded such graceful confidence, and her presentation done with so much eloquence, kindness, and professionalism.
She was well groomed, well dressed in her fancy suit, and, high heels, and was incredibly hypnotising and engaging. The content of the presentation spoke to me, as it had most of the elements I enjoyed which were Hospitality Management with marketing, trade relations, culinary exposure, and much more to the mix.
I pictured myself being part of the world she presented, I knew I had to be part of it, and I registered to attend the then Educational Institute of Service Studies (EISS) now known as Stenden University. This is where I learned the fundamentals of Hospitality Management and earned my BCom degree and have never looked back.
3. We love the name Poised Solutions. Inspiration behind the name? 
The name Poised Solutions is inspired by the very definition from the Oxford dictionary of the word poised, which means "having a composed and self-assured manner" or "having a graceful and elegant bearing".  Poised Solutions is still in its metamorphosis as it was launched in July 2022, however we strive to always deliver and embody hospitality solutions in this manner – gracefully, elegantly and with poise.​
The logo is inspired by the elegant butterfly's evolution and inspiring metamorphosis from a caterpillar to an elegant adult butterfly. Some of the butterfly's prominent symbolism associated with its metamorphosis include Resilience and Endurance, Transformation, Change, Hope. This is what Poised Solutions stands for.
4. What solutions do you aim to provide for your clients? What are some of the challenges you face in the destination marketing space and what traits do you believe are required to ensure happy clients and success in business for you?
Service excellence is the essence of Poised Solutions. Some of the solutions we aim to provide are as below:
Cultivating and managing existing and new relationships with travel trade partners [DMCs, tour operators, travel agents and their respective frontline employees – consultants, ITC's, procurement department]
The formulation and implementation of the portfolio partner's Sales strategy, to grow the respective portfolio partner's brand whilst maximizing revenues.
Sourcing of appropriate joint media ventures with key stakeholders.
Ensure the inclusion of portfolio partner into the target client's brochures, websites and social media campaigns at the best possible deal within budgetary parameters.
We also aim to help our clients address some of the challenges they face in the destination marketing space by engaging with the right key players post the COVID pandemic, helping them create awareness and interest, particularly in a destination filled with accommodation options. So many key players in the industry have either left the industry or changed industries, so right now it's all about catching up with everyone who is still relevant and in the industry.
We also work on direct airlift or flight accessibility into the destination as this could make or break the success of the destination as travellers ideally prefer direct flight access to connecting flights. Lastly, we help our clients find creative ways to communicate the destination's value proposition, and a reason for people to visit from amongst other destinations.
5. What are some of the trends you have seen in today's hospitality landscape, particularly across Africa and with the recovery from the pandemic, and how has the African hospitality and travel space shaped your passion for the industry?
The African hospitality and travel space has so much potential and is a growing industry that has been resilient in the face of the pandemic and more. I am encouraged to be fuelled by the power of collaboration amongst my peers. Many are opting to do things differently and serving customers in a more intuitive way. The pandemic has made us all realise how much we need each other even more and so collaboration and understanding everyone's uniqueness has shaped my passion for the industry.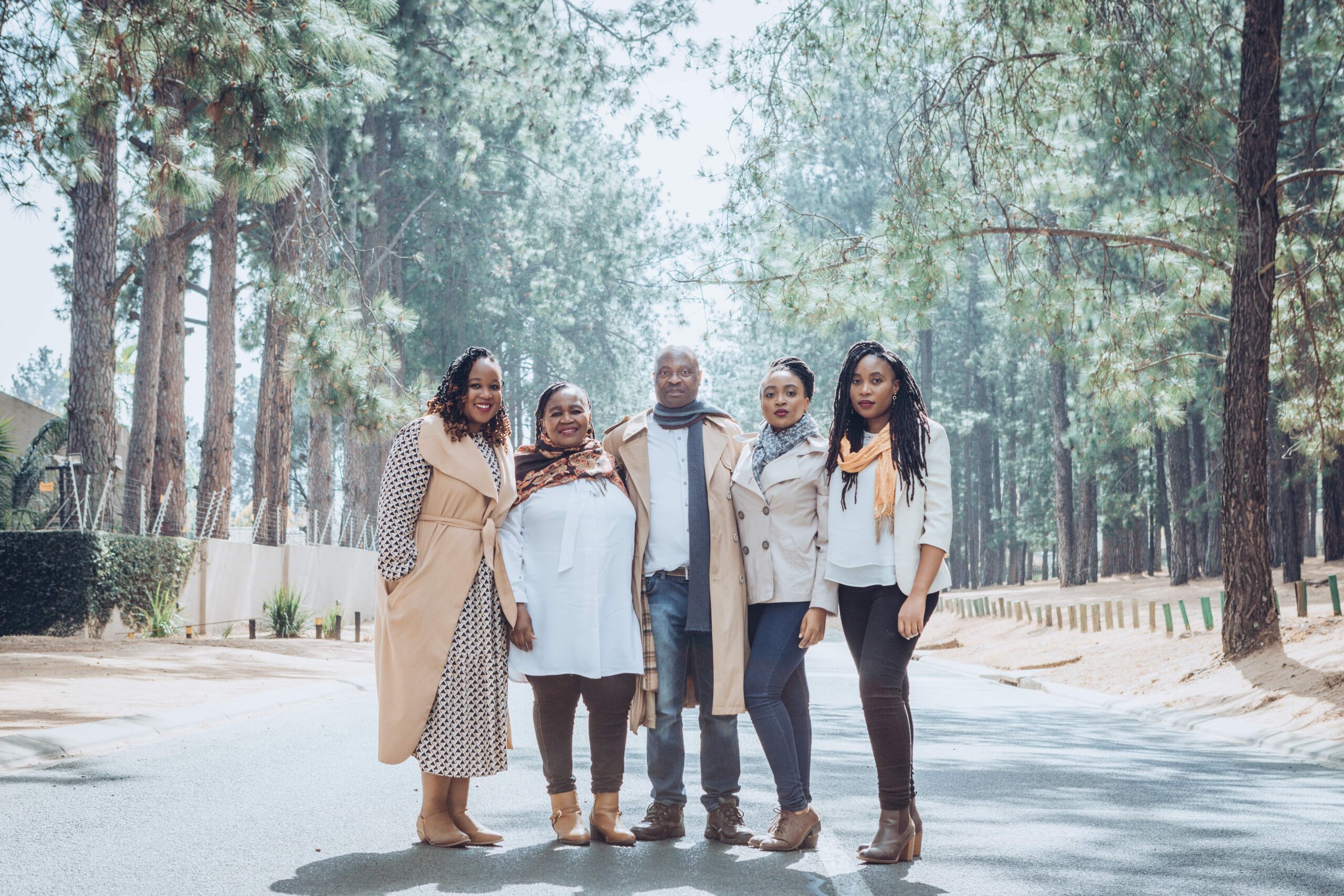 6. Industry mentors? 
Not so many I can think of now. Who have you watched coming up and thought – "I would one day want to achieve their level of success?" Quite a few, examples being Richard Branson, Oprah Winfrey, Carol Bouwer and Basi Kumalo
7. Thabang's 5 destinations across Africa and why?  
Cape Town South Africa. Home to Table Mountain, The Winelands, Gin route, (Cape Agulhas, where the Two Oceans meet) What is there not to like or do? Cape Town for me has everything and for everyone (sea, sand, sun, beach, fun, shopping, art, history). I know fun is relative but so is Cape Town, I feel it caters for everyone.
Mozambique (Bazaruto Archipelago, specifically. This was my first taste of an island experience and will always have a special place in my heart. The weather is warm the people are warmer. Then there's the food! I could go on.
Zambia and Zimbabwe for the Mighty Victoria Falls. One of the seven wonders of the world are found here and seeing the Vic Falls from above and below via helicopter and seeing from each country is just one for the books. Magical!
Namibia for Sossusvlei. It's a must for a Namibian Desert experience. I like to view it as our own African Dubai desert if one can say such.
Seychelles. One can enjoy island hopping with ease and it is the home of the giant tortoise. I also loved Seychelles for some of the best natural beaches with soft powdery sand. I want to go back!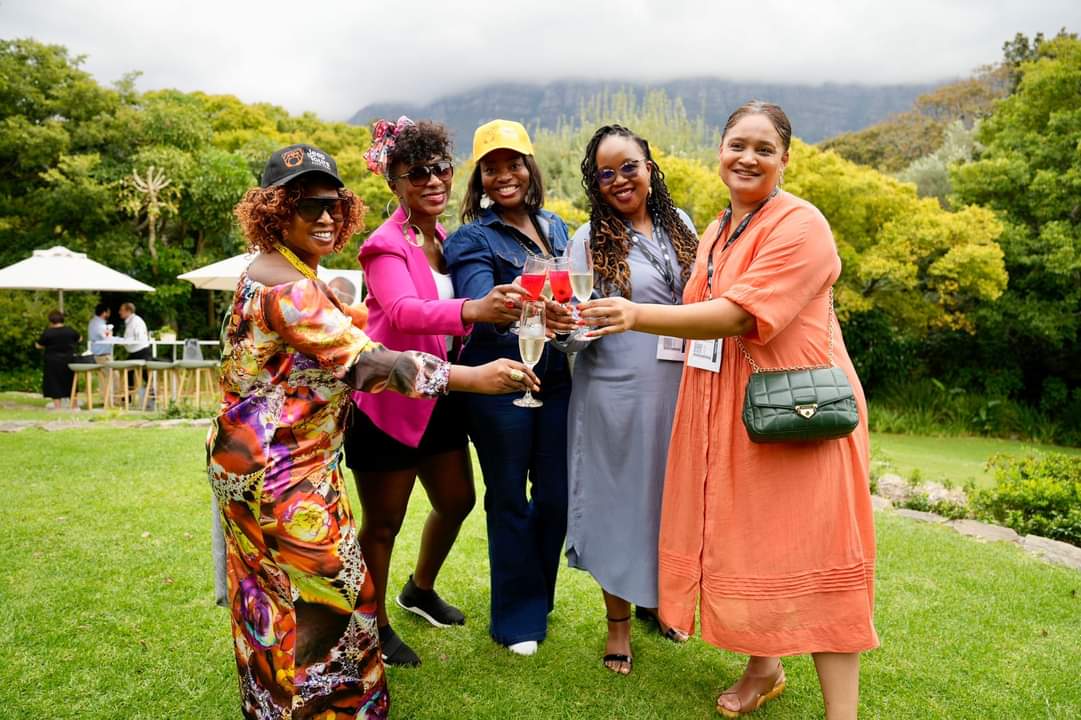 8. Where do you envision yourself and Poised Solutions over the next 3-5 years?
I aspire to be a leading and trusted voice of Afrocentric authenticity and a preferred luxury Sales Representation company out of South Africa at the helm of African service excellence. I would also like to further integrate empowering the youth in my business model to build a better tomorrow for generations to come.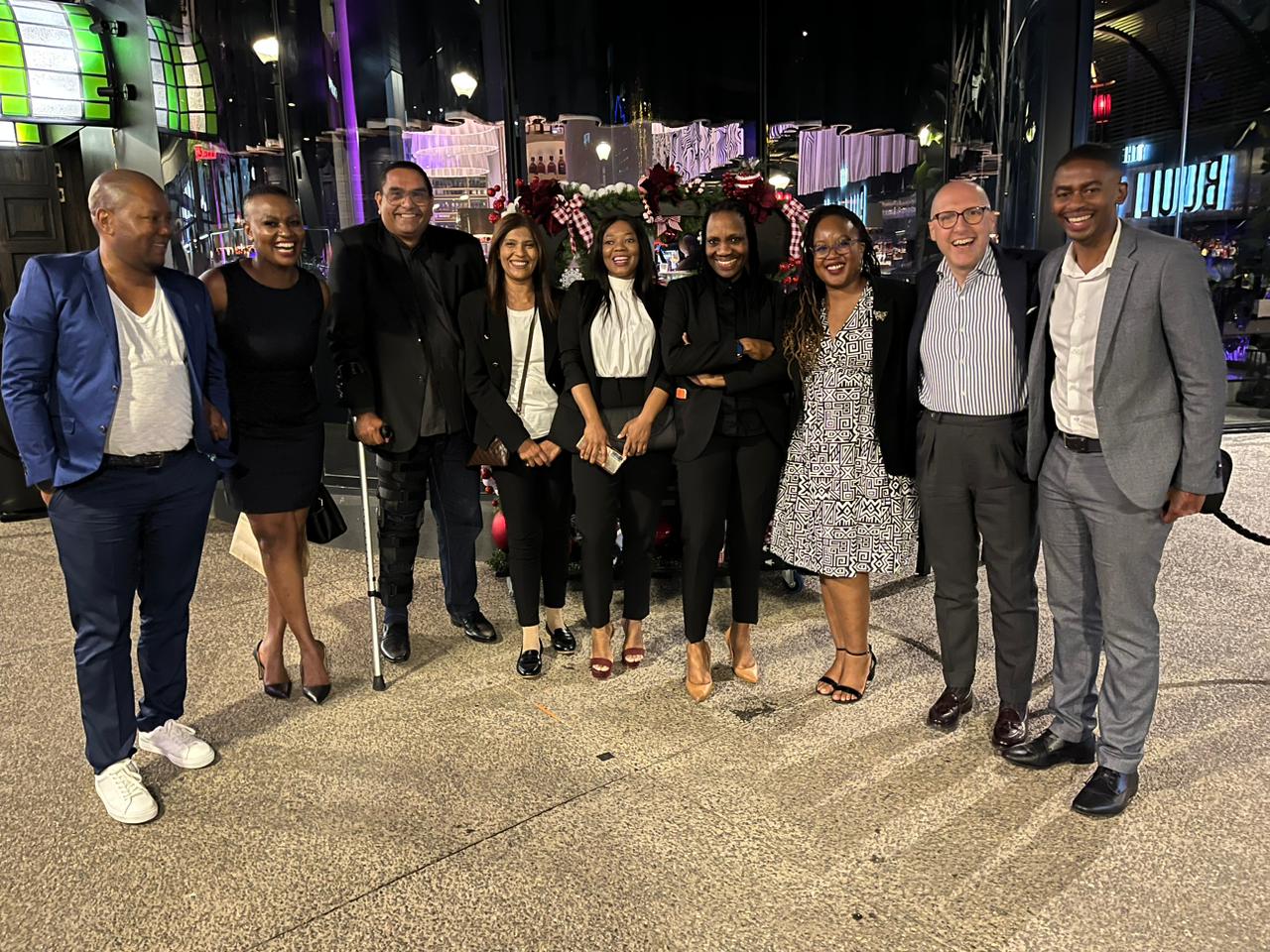 9. What advice would you give women excelling in the corporate space as you did, who are perhaps thinking about starting their own business but haven't taken the leap of faith?
Stop underestimating yourself. If that business idea you have keeps pestering nonstop and doesn't go away, then it's a sign that you should be intentional in seeing it through. Put in the work, do the research then take that leap of faith. There is never a good time to do it. I'm not saying it's going to be busy but soon you're going to look back on this and be glad that you never gave up. It's better to try than not to try at all. It's time for you to come alive and take the leap of faith. Don't just exist.