1.Thando Magumise. Your entrepreneurial ventures in couture fashion continue to scale heights in the UAE market, also dressing celebrity talent and individuals across Africa. Talk to us about what inspires your pursuit in the fashion industry
Ntombi Couture as a brand was inspired by pure African pride. Africa, her people, and the vibrant colours of each country has been at the core of the Ntombi Couture ethos. The opulence of the UAE fashion industry and the diversity has greatly influenced us over the last few years.  As a result of the exposure to both cultures, we've been inspired to continuously push the bar to design clothing with and African influence but adopted by all.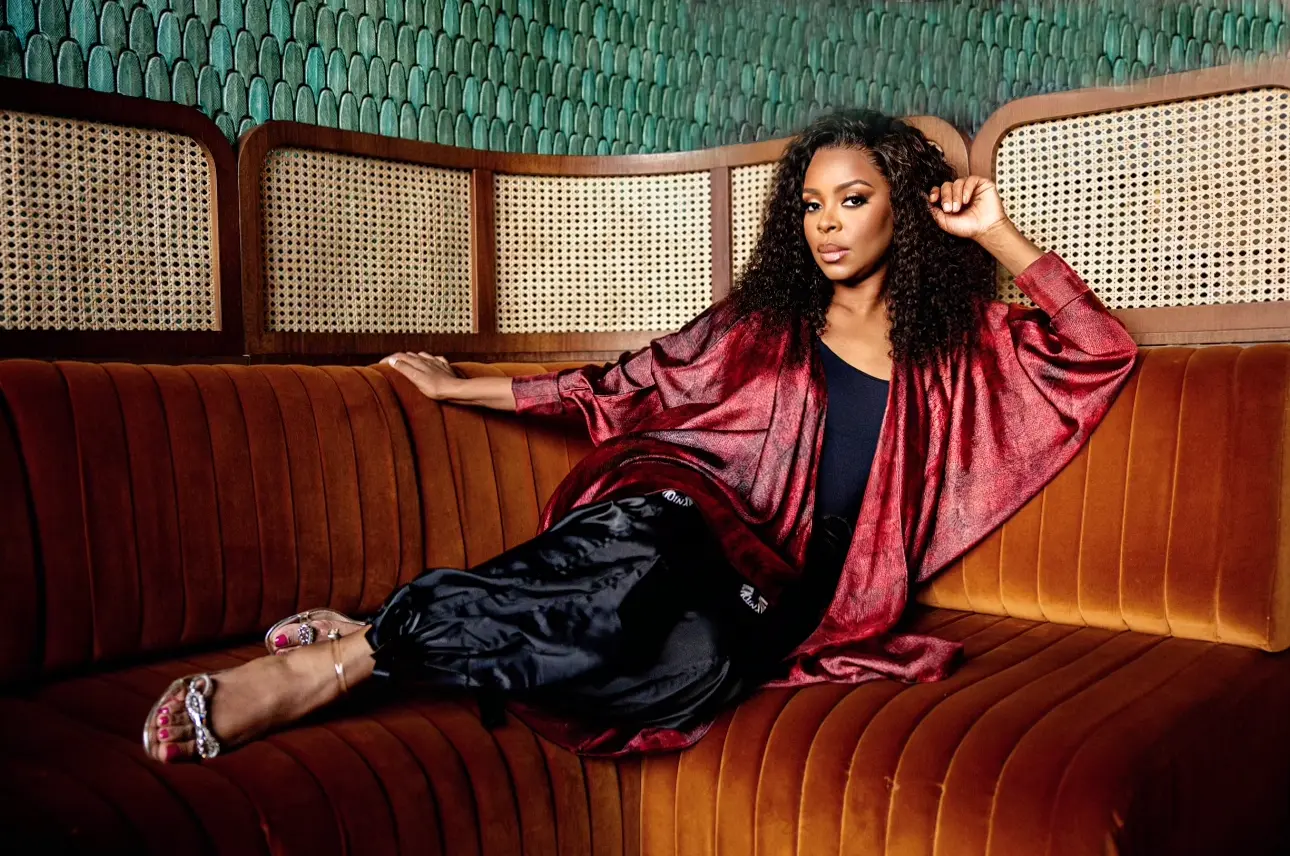 2. What qualities do you believe creatives working across Africa and the Middle East should possess if they in fact, seek to witness growth across cultural lines? 
I'd say tenacity and consistency. It's the daily efforts, even the seemingly miniscule, that one puts into running the business and building the brand that contribute to growth over time. One also must have the flexibility in their offering to provide a product that can be adopted across cultural lines. It's not an easy feat however it's very possible.
3. What makes Ntombi Couture stand out from other African fashion brands in the UAE market do you think?   
Over the years we've taken time to develop an unmistakeable aesthetic. This has become the unique foundation on which we've built our brand ethos. Our approach focuses on taking it a step further with our clients and focusing our designs on elements they love the most about themselves. We then take that as our lead on what to highlight as we conceptualize.
4. What are some of your most recent projects that you've really enjoyed working on? And celebrities you've loved working with – either in the entertainment and/or fashion industry?
We had the honour of dressing Zahira Marty earlier this year in a one-of-a-kind gown for the red carpet during the Oscars.  I loved this project because of the unlikely combination of fabrics we put together. We also dressed celebrity stylist Osama Eldeeb for the prestigious Emi Gala. The suit spoke to the clean, structured and high-end quality of our aesthetic.
We also had the pleasure of dressing Lasizwe and DJ PH for this year's Durban July-themed "Out of This World". The creative process for both pieces was one for the books for us. Another highlight is that we opened our first South Africa location in Johannesburg in the first week of August this year at the renowned SOKO District in Rosebank Mall.
5. Africa Fashion Week Middle East burst onto the scene in the first quarter of 2023, making a huge splash at DIFC, one of Dubai's high-end art and dining destinations. Talk to us a little about your role as part of the AFWME founding team? What inspired the coming together of the five founders of AFWME?
AFWME was inspired by a gap in the market to showcase not only the unique offering that African designers bring but also the drive to build a platform that will allow them to tell their stories, their own way, through their creations as they break into the Middle Eastern market. Dubai is renowned for favourable returns in business and is also a brilliant launching pad to go global with your brand.
Our team is made up of myself and four dynamic businesswomen, Amna Ahmed, Aser Levron, Dina Yassin and Badrriya Henry. Each partner brings unique skills and expertise to compliment the rest of the team.
As a cofounder of AFWME, March 2023 was indeed a proud moment as it was our first edition. It was a win not only for us as the founders, but for the African community. Partnering with DIFC for this groundbreaking platform has given us the edge to offer a world class event with one of the world's most beautiful skylines as our backdrop. We are also proud to be the first Africa Fashion Week in the metaverse. I've had the pleasure of working closely with fellow African designers in the onboarding process and also during the shows.
Other highlights of the event were Ntombi Couture collaborating with Urban Zulu and Remy Martin to dress Major League DJs and Thuto the Human.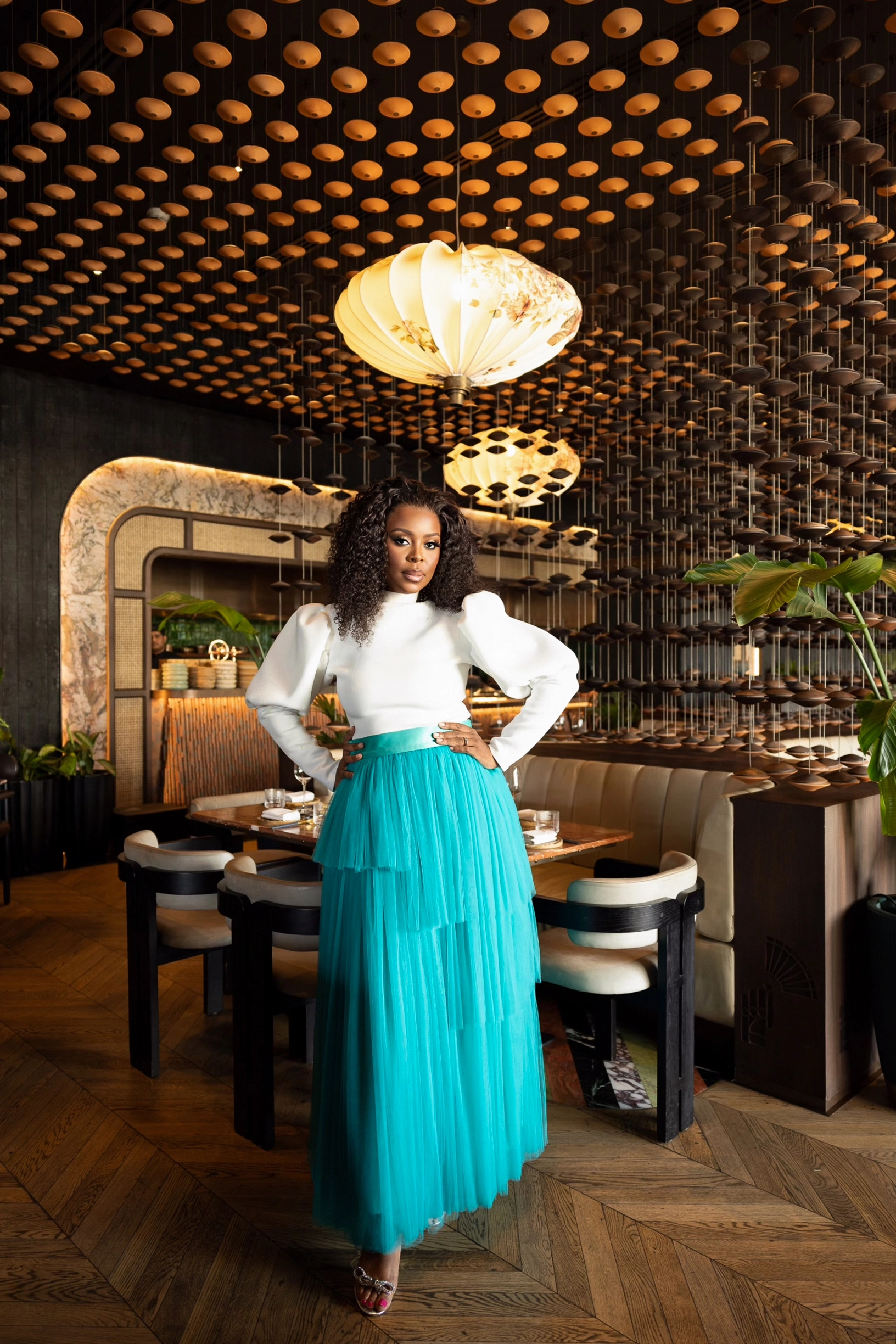 6. Why is the growth of AFWME quintessential to fostering a narrative around African creatives, culture and entertainment, especially in a city as diverse and innovative as Dubai?
The growth of AFWME is quintessential to fostering our narrative as African creatives because much of what we do is not only us telling our stories, but it's also connected our identities as a people. We would like to pioneer the true essence of Ubuntu through bringing the community together while playing our part in building a positive narrative for our community.
We are fortunate enough to be in a city as diverse and forward-thinking such as Dubai, and the growth of AFWME fosters the African community collaborating with other communities in the city.
7. When Thando is not designing, at a photoshoot or dressing models for runaways, what does she enjoy doing?  
I am definitely a family girl first and nothing means more to me than spending the free time I have with my family and close friends. I have come to the realisation that prioritizing those that matter most in my life is what gives me true fulfilment.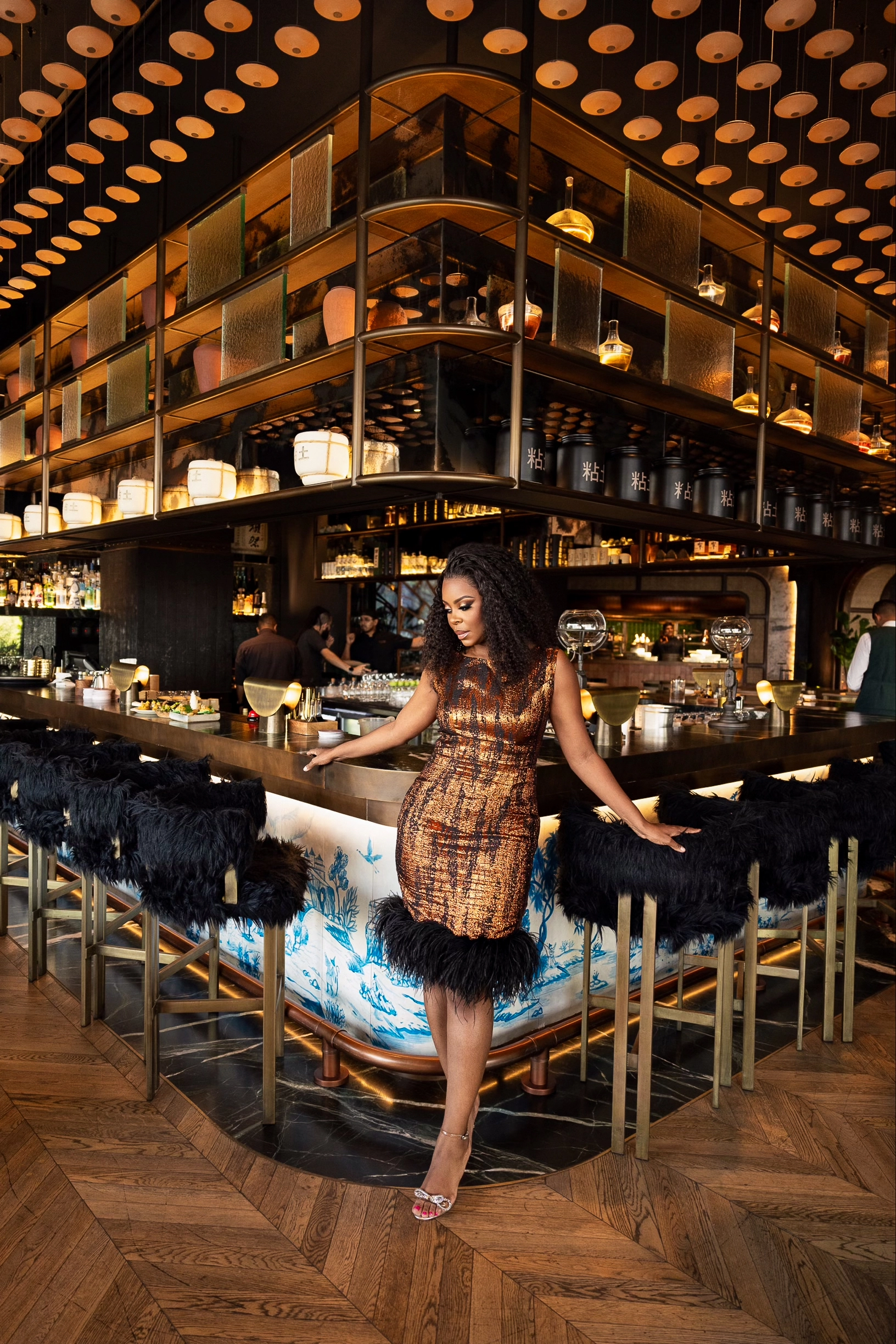 8. Every entrepreneur knows that growth and success hinges on love and support from a vibrant network of friends, family and associates. Name five people/groups you credit your success to?
I am living proof of the famous saying "Umuntu ngumuntu ngabantu". I firmly believe Ntombi Couture's successes have been as a result of the continuous love and support from a collective of people along the way. My family and close friends have been there from grassroots level long before the brand was known. The clients who come back to us time and time again are the backbone of our business. There have been people and colleagues over the years that have also been instrumental. Some of those in the UAE include the Mzansi Social Club family, the Kiza family, the All-Africa Festival family and a tight network of female entrepreneurs that have become sisters to me and continue to push and encourage me – and for that I am most grateful.
9. Beyond fashion, what other ventures, be it entrepreneurial or philanthropic – do you dabble in?
I work with women led rural artisanal communities, mainly in Southern Africa and we supply interior stores. This has been one of the most rewarding ventures I've ever been involved in as it addresses a very important issue for our communities back home – the importance of a woman empowering herself. As time has gone on, we have seen the tangible positive changes our partners have been able to make for their families. 
10. Advice for creatives on growing their brands in competitive spaces?
Master your offering! Make sure it's unique and be confident in the value of your offering. Many times, as creatives, there is the temptation to underprice ourselves and I've learnt that your true target market will know the value of what you bring to the table and are happy to invest.
Your big why is what will drive you to be consistent especially through times of turbulence. Know your why and keep let that be your key driver. Also, learning never stops.
11. What legacy would you like to pass on to your children as they watch you continue to bloom season after season?
More than anything, I'd like them to understand the magic that lies in pursuing their dreams relentlessly. It is by no means easy, however, there is great reward in chasing your purpose and the things that build others up.